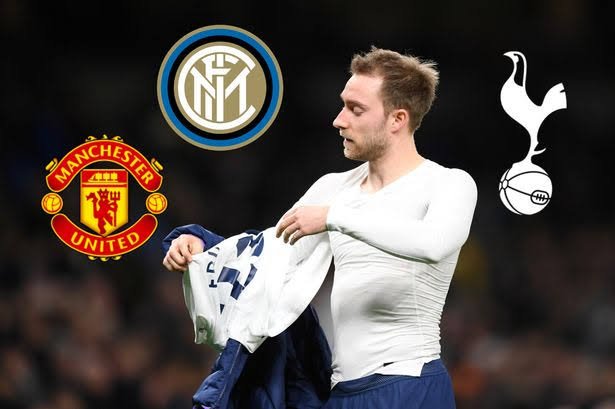 ---
Tottenham midfielder Christian is certainly one of my most favorite player in the English Premier League, the 27 year old is a combination of guile, an ability to move the ball and having an audacious aim or well known for some of the finest long range goals in the EPL and in current times it's painful to see how he's diminished playing for Tottenham. Needless to say his best times came playing Under former Spurs manager Mauricio Pochettino and be became a mainstay especially when Tottenham were Champions League attendees and for close to two seasons now speculations concerning the future of the Danish international is really tainting the psychological ability Eriksen to play the kind of football we know him to.
Probably one of the most bumble players I've ever seen, from my perspective he's willing to commit his future to Spurs despite earning just £80,000 a week for a quality player of his calibre, there has been talks of him moving to Real Madrid or Inter Milan but of course these deals hasn't been put through simply because no club wants to pay 70-million pounds for a 27 year old. I've always said it that the Tottenham chairman Daniel Levy is a businessman to the core, the fact that Eriksen's contract will be expiring at the end of the season is a more hastening reason why he's trying to cash in on Eriksen because a newer contract will see am increased wage for Eriksen and he's since big clubs are interested in him he wants to sell a player who's willing to stay and who had faithfully served at the White Hart Lane faithfully and dillgently.
Amidst these speculations, Jose Mourinho has bemoaned the fact that Eriksen is a confused man and I agree, this is a psychologically dampening situation because you're not sure if your clubs will renew your contract or if you're going to be sold tomorrow, this particular issue is the problem with Gareth Bale at Real Madrid, the clubs is not fielding him to play amidst rumor that club Manager Zinedine Zidane is willing to sell him. Truth is in Eriksen's issues he's accepted the fact that Tottenham wants to sell him and even he himself acknowledged the fact that it might just be time to try out a new challenge". Howbeit how does this affects Eriksen having an unresolved future? I believe Tottenham owes the man some respect, I also believe Jose Mourinho will like to keep Eriksen but Daniel Levy is a businessman to the core and he loves making money as much as trying to win trophies.
In my own Sense of reasoning I think Inter Milan are the most interested party because they've signed Ashley Young,34 and Antonio Conte, Inter's manager has expressed his desires to have the play maker at the San Siro but Levy would have to reduced the asking price for Eriksen which I'm thinking wouldn't happen and this might signal a real busy off between Eriksen and the management of Tottenham, of course he has the option of waiting out his contract till the end of season in other to join whatever club he wants and this is another angle to this. However I feel Levy will have no other choice but to reduce his asking price. He's a quality player and it's a shame no one is coming for him in the EPL except Manchester United who's shown half interest. In truth Eriksen has been disrespect by the Tottenham management because he's always waking up not knowing where he'll play next. A transfer might be looming or not but I just feel Eriksen might never do well if he's still stuck in the speculations limbo.
---
---
---
---
Interested in some more of my works?
---
---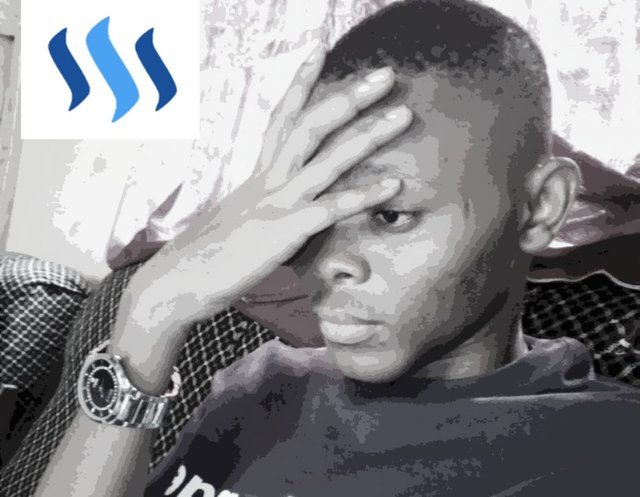 ---
My name is @Josediccus, a young Nigerian student who is a Dtuber, 📷 Psychologist, Poet And Sports Writer/Analyst. I'm using my contents as a process to create shared meaning as well as create expressions through which people on/off steem can relate. I believe content is a process to be enjoyed and relished and I'm up for any collaborations in my field stated above. Cheers
---
@Josediccus, your brother in pen and video 📷
---
I'm hoping to reach more people who are broken at heart and spirit, so share on any platform or resteem
---