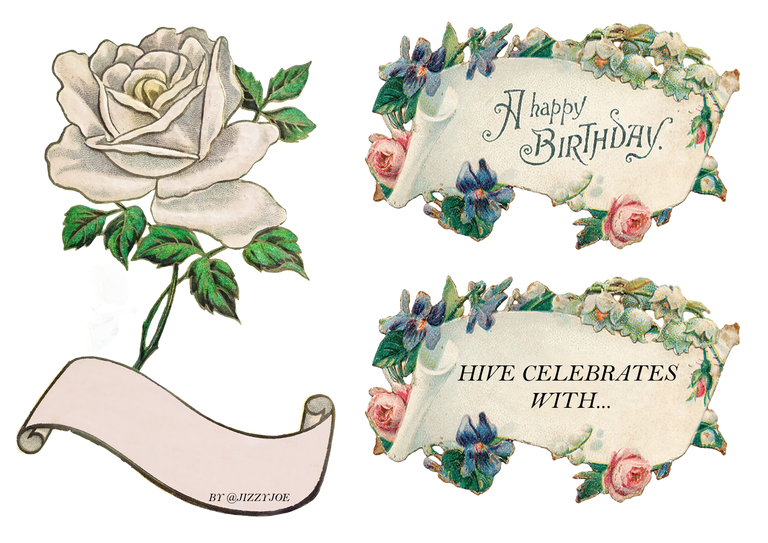 Its another edition of HIVE CELEBRATES WITH... #24, You feel special and important when you are being celebrated by others, not everyone have the luxury to celebrate their birthday. Hive is here to celebrate with you and I hope it adds a smile to your face.
A total of 16 post was curated, I can only request that you help the curation to have an impact by following the curation trail here the main purpose of the curation trail is to upvote birthday post, it can also vote other quality content. I encourage you to visit the listed post to show support through comment or upvote.
You are encourage to use the #birthday and #thoughtfuldailypost tag as among the first five tags for easy location of your post.
---
---
| Title/Author | Photo | Discription |
| --- | --- | --- |
| It was my birthday 昨天我生日 by @joythewanderer | | 昨天是我生日!这一年生日好像也没什么可过的,没有地方可以去,甚至邀请朋友在家都得小心,因为政府不让聚集,万一邻居不开心举报你。不过也还好了,还好我也不是个特别注重庆祝生日的人。总觉得庆生是一件比较尴尬的事,当然参加别人的生日我可以,如果是自己的,就有点……额……不知所措了。 |
| | | |
| Happy birthday to My Dear Princ by @sajibibon84 | | Today is a very good and loving day for me, January 15, the day we all rejoiced over my son. Everyone was very happy to have my son. My mother was very happy. As long as my mother was alive, she loved my son very much. |
| | | |
| My 42nd birthday - My 42nd birthday by @pablo1601 | | January 16 was not another day in my life, it was the day of my 42nd birthday, my first birthday in quarantine, living with the covid and especially the year in which I dedicated myself to enjoying the simple things, |
| | | |
| All I Want for my Birthday is China Held Accountable for Ruining the Developed World by @phusionphil | - | It was this time last year, January 19th in fact, that the world was being lied to by China, how China had been covering up the coronavirus outbreak for months, since approximately November 2019. |
| | | |
| Happy Birthday to me! by @doze | | Happy Birthday to me! 😁🎉🎂, That's all for now! Lol |
| | | |
| Some photos I took from a 3 years old birthday. by @stevenson7 | | One of the most valuable lessons I have learned during my photography years is that you should always try to shoot "pro bono" sometimes. Its a Latin word that means "for public good". Basically, it means for offer services for free. |
| | | |
| Met them happy very happy by @gohalber | | On Saturday, as I shared that day with you, it was the birthday of someone super special to me, such as my little cousin Corina who turned 15 years old and a very nice party was held for that celebration, the little party was great and we had a great time. |
| | | |
| A Birthday Surprise !!! - January 17-2021 by @antoniarhuiz | | I couldn't make this post before but now I share with you the surprise that my son and his girlfriend gave me for my 56th birthday. This was on the 17th, when I woke up I found a nice arrangement of sweets with a great Happy Birthday! 🎉🎊🥳 |
| | | |
| Happy 17th Birthday Chauncey🎂🥰🙏 by @shirleynpenalosa | | Good morning my sweet and grateful steemians. Been too busy the past days and as you can see this post should've been last Sunday because it is my Chauncey's 17th birthday. |
| | | |
| [Esp-Eng] Decorating 🎊🦄to celebrate my daughter's 4th birthday💞👧 by @anicruzmh | | For a day as special as the celebration of the life of my daughter in her 4 years old, I cannot stop creating something beautiful for her and that is why I want to show you a small decoration inspired by the colors of the rainbow🌈 and unicorns 🦄 |
| | | |
| Celebrating my Special Day 🎉😍💖🎈🥂✨🎂 by @nainaztengra | | Yesterday was my Birthday and it was such a wonderful day spent with my hubby. A day of complete pampering and feeling special. 😍 After all it comes once a year, so why not make it as special as possible. |
| | | |
| A Witch in the Kitchen: "Vegan Chocolate Cake - Gluten Free [EN] // A Witch in the Kitchen:" Vegan Chocolate Cake - Gluten Free "[ES] by @fmbs25 | | Yesterday was the birthday of one of my goddaughters, and although we are in quarantine I did not want to miss the opportunity to give her a small chocolate cake that is her favorite. She is allergic to gluten and eggs, so I had to make some adaptations so she could enjoy her cake to the fullest |
| | | |
| It's A Double. by @olawalium | | Family is everything and my heart goes out to these amazing duo for celebrating their birthday today. I love them both as they have been nothing but all shades of amazement and I wish them the best life can offer. |
| | | |
| Allow me celebrate my world by @emmakkayluv | | My pride on whose back I ride. You are not a mother by simply giving birth to children, you invested everything in ensuring we become somebody. You trained us to be moral and godly, you are the only woman that interprete my feelings without me saying it. |
| | | |
| My birthday meal by @wonderwow | | This birthday I decided just go with whatever I feel like to have with my favorite people 👨‍👩‍👧‍👧❤️🥰 no cake no fancy dinner. Just us, together spent the weekend relaxing and eating healthy fruit spread I made. |
| | | |
| "Quarantined Birthday Anecdote." by @endemikas | | JANUARY / FEBRUARY / MARCH: "Lissette" (My sister), "Cesar al 2" (My older nephew and his son), "Lizana" (My niece) and "YO"; we managed to celebrate with the family ... always among the most intimate as usual in recent years. |
| | | |
---
---

---
Thanks for being part of this initiative, a big thanks to the supporters @belemo,@josediccus, @josehany, @steevc, @artemislives, @mistakili and also @brittandjosie whose write up
remember focus on being creative instead of being bee-zy
brought about this initiative.
The first and last image are gotten from pixabay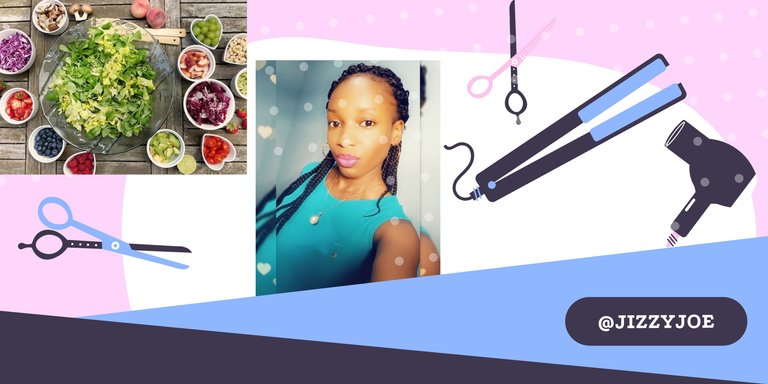 By @sgt-dan


Click on the banner to get redirect to the server. Art made by @tripode