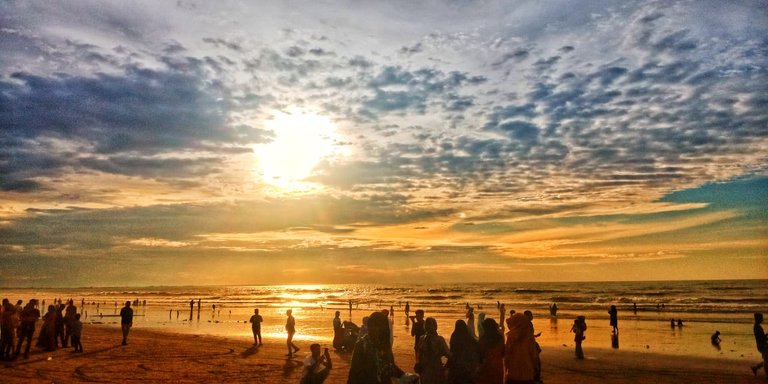 Hello, friends, everyone
Back again with me on this wonderful opportunity to post about sunset light photography on the beach.
The beach is a beautiful place that is always enjoyed by every human being with their family.
Below I have taken some pictures of the light of the sunset on the beach.
Hopefully all friends are interested in this beautiful light.
* Sunset from the beach *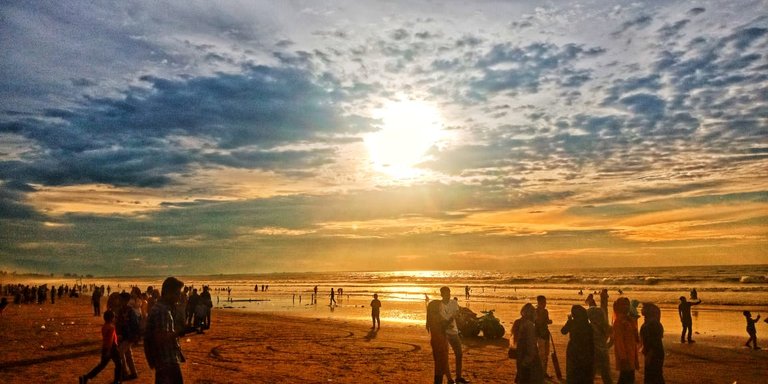 Beautiful light that always divides us all, when the sun is bright and strong light, we are very beautiful to enjoy on the beach, because on the beach will be very clear when the sun will set.
* Sunset from the beach *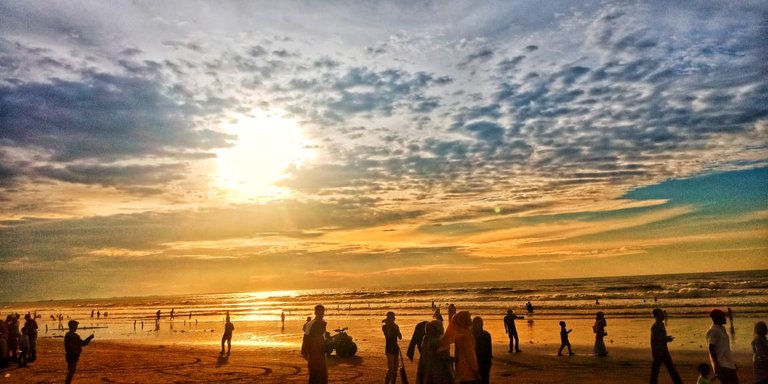 We can release our mind's fatigue on the beach while enjoying the beautiful light at sunset.
With the reflection of light on the choppy beach water makes the atmosphere more beautiful.
* Sunset from the beach *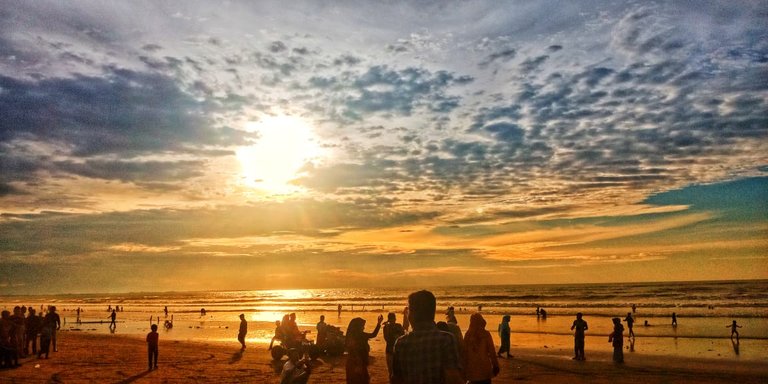 While enjoying the food that is served and looking at the light of the sunset makes the atmosphere will be more beautiful.
The light that comes out of the gaps of white money clouds we can see on the beach with a very beautiful.
Enjoy.
* Sunset from the beach *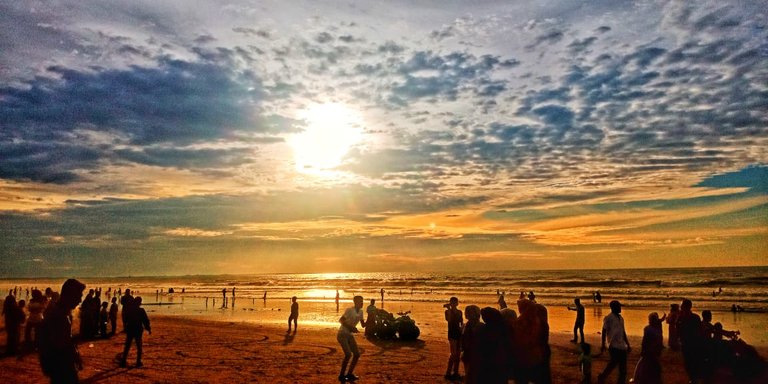 All these pictures I took using.
Camera: Oppo F5 Ram 6 Edge.
Lens: Oppo F5.
Always in the Contest Photography.
Thank you.