Hello dear friends, everyone.
Hopefully everyone is in good health.
Come back with me on this wonderful opportunity to post about fly photography.
I am always interested in various beautiful animals for my photography.
Besides, when I went to my friend's garden, I saw a fly playing on a leaf, besides I saw this fly was very tame, so I thought about taking some pictures.
And I try to take pictures with my various positions so that they look beautiful later.
I do not feel disgusted by these flies, because I only see them playing on leaves, not on carcasses or rotten food.
Even though we know flies are the most disgusting animals.
Hopefully all my friends also like my post.
* Flies *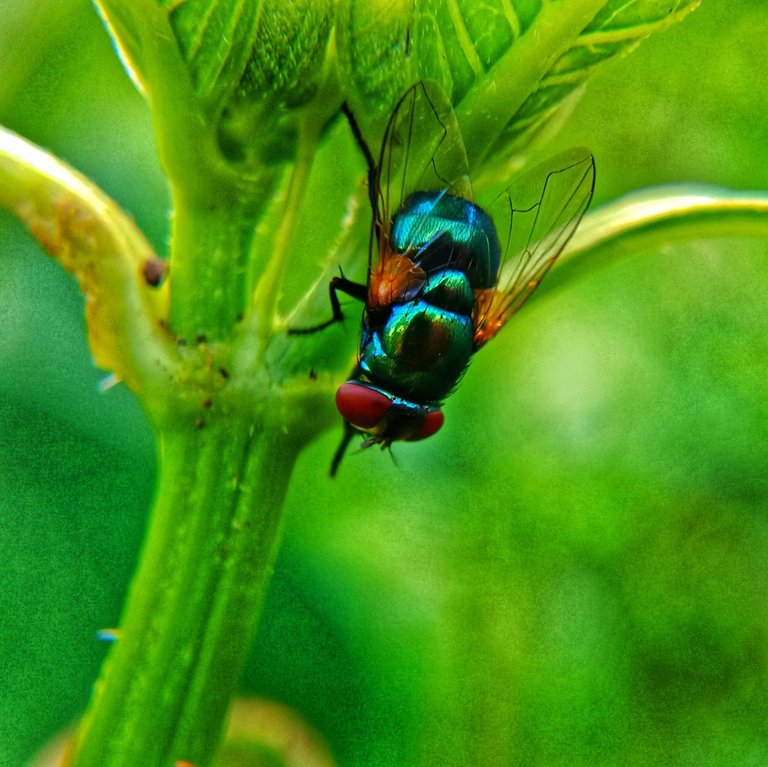 * Flies *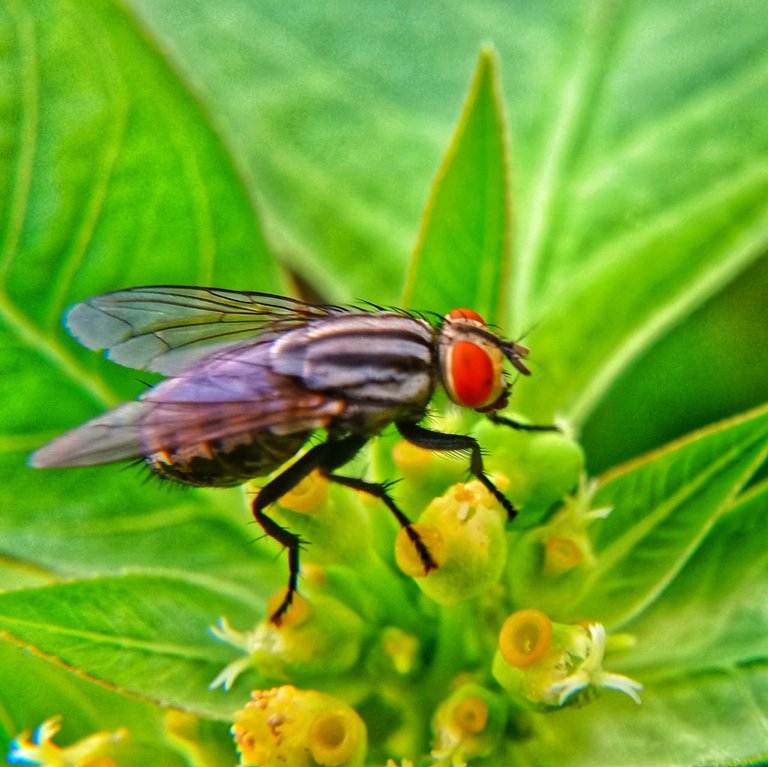 * Flies *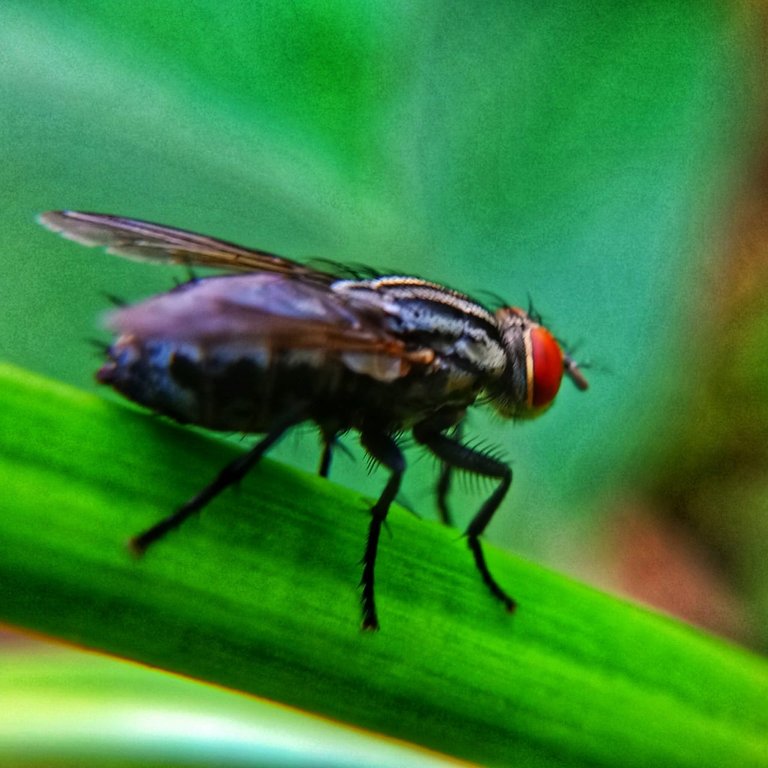 * Flies *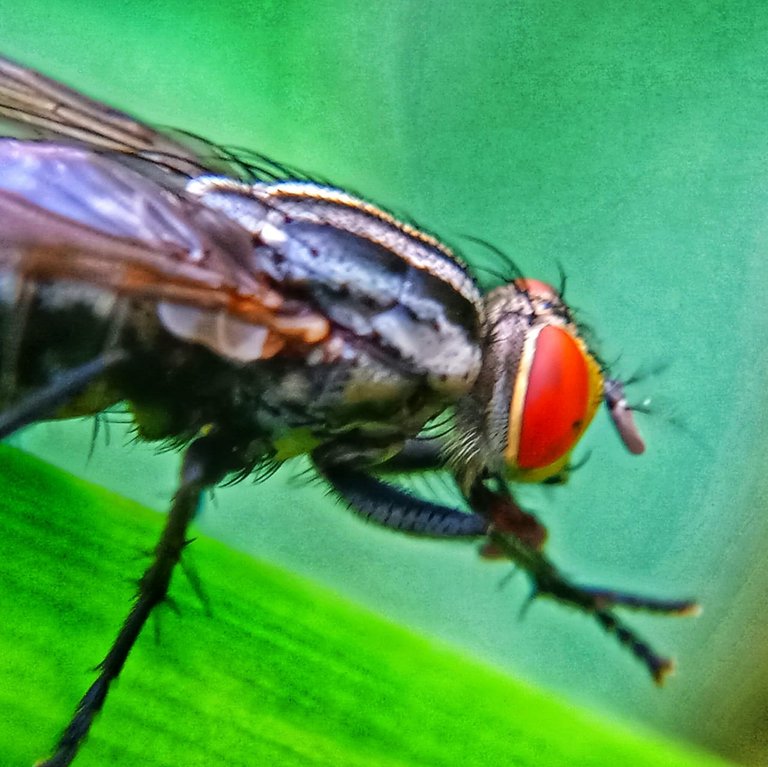 * Flies *
* Flies *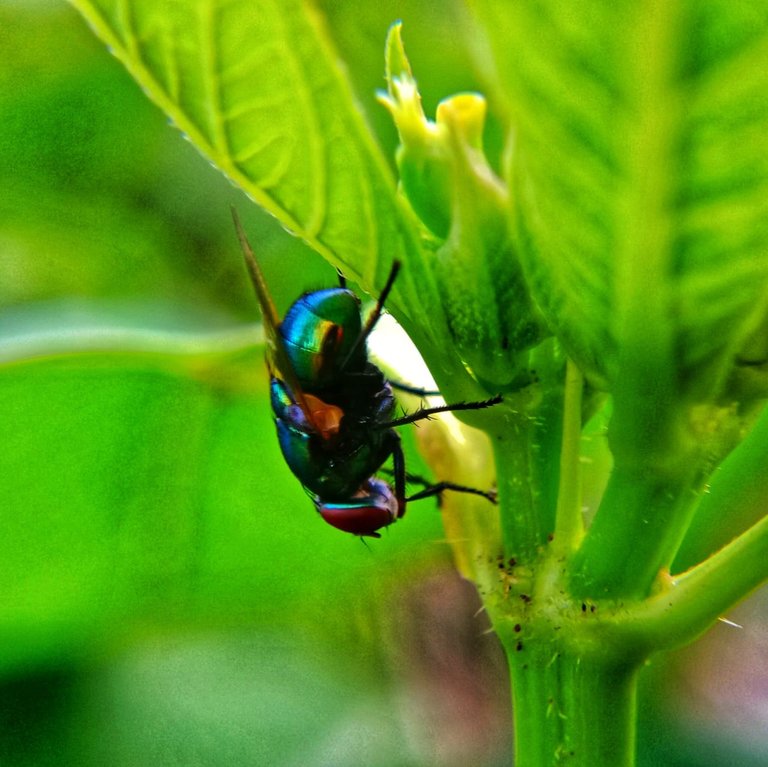 * Flies *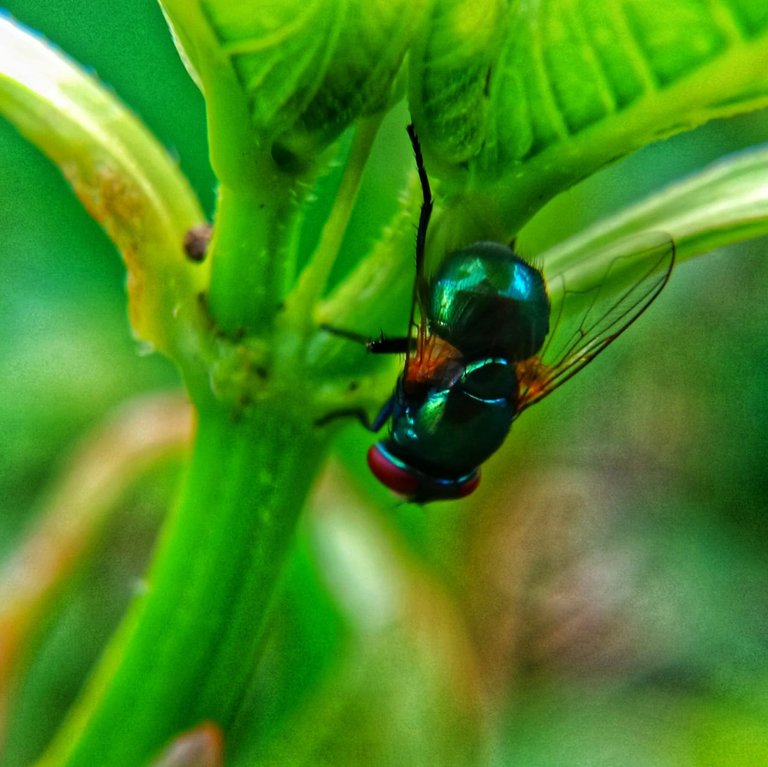 * Flies *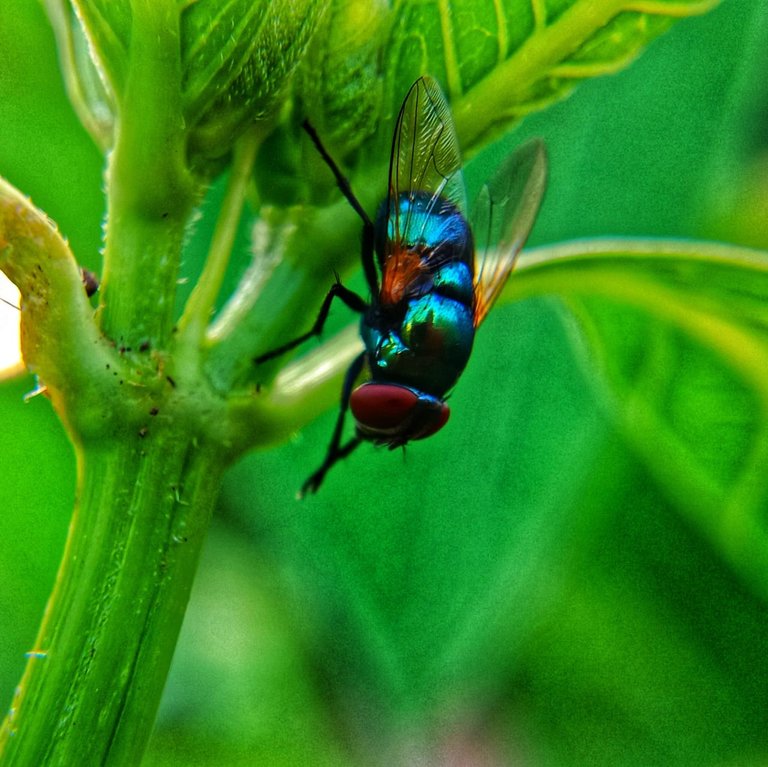 * Flies *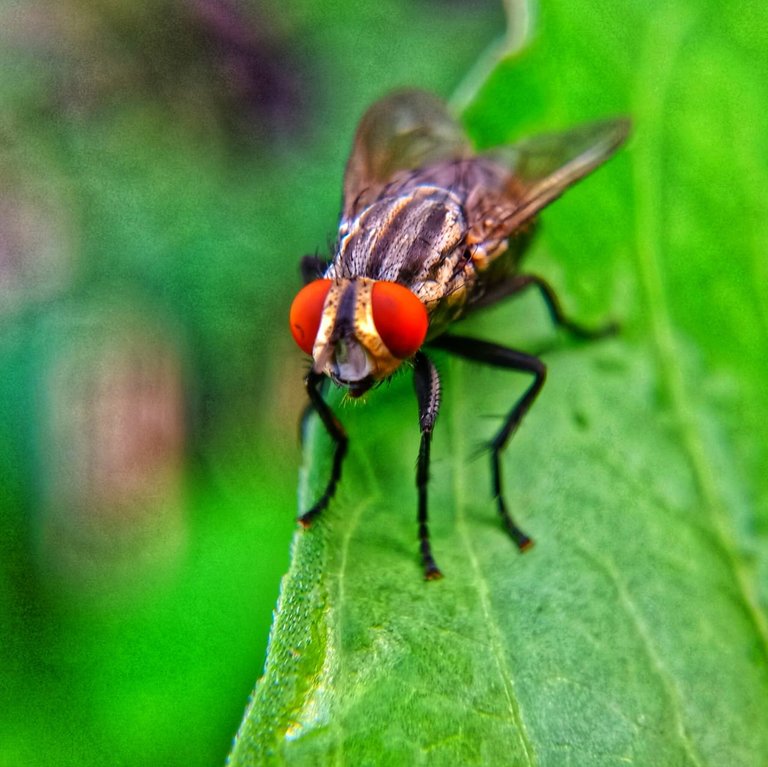 All of these images I took using.
Camera: Oppo F5 Ram 6 Edge + Lens Macro.
Lens: Macro.
Always passionate about Photography content.
Thank you.