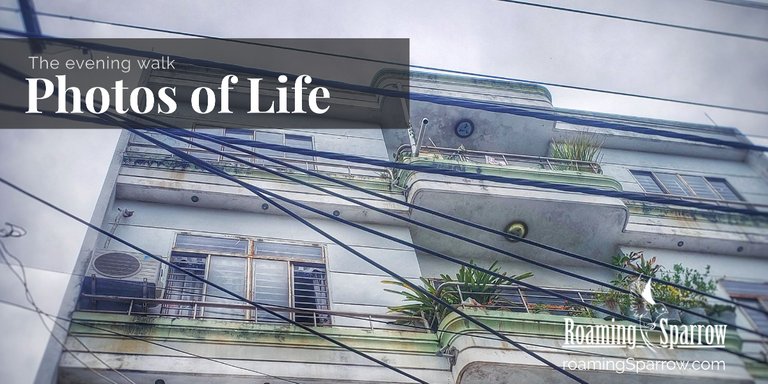 The evening walk : Photos of Life
Hey Dames and Gents.
I hope your day is going... swell.
You know what tomorrow is my birthday. Yes... I will be 42. DAM... time flies. But that's tomorrow, this is today and these are some photos I took yesterday.
To keep my sanity together I do go out for a little afternoon stroll, make sure my legs keep working and all that. Along the way I do stop and take some photos of life and things that I pass on by.
In keeping with my daily trend here are some photos from my daily walk.
Please enjoy the photos and somewhat... dry commentary.
---
When I looked out over the river there was the storm cloud with the sun shining through and it looked epic AF. Especially with those little people on the river there!

---
this is a picture of the sidewalk, yes before you go lambasting me for taking a picture of the ground I thought it was nice.

---
I want to Photoshop the name of that sign and then use this for a project but in hindsight I don't think I will so here it is.

---
these trees here I think you're really wild vines that just climb out.

---
I took like 10 pictures trying to capture one with the biker going by finally timed it right got this image.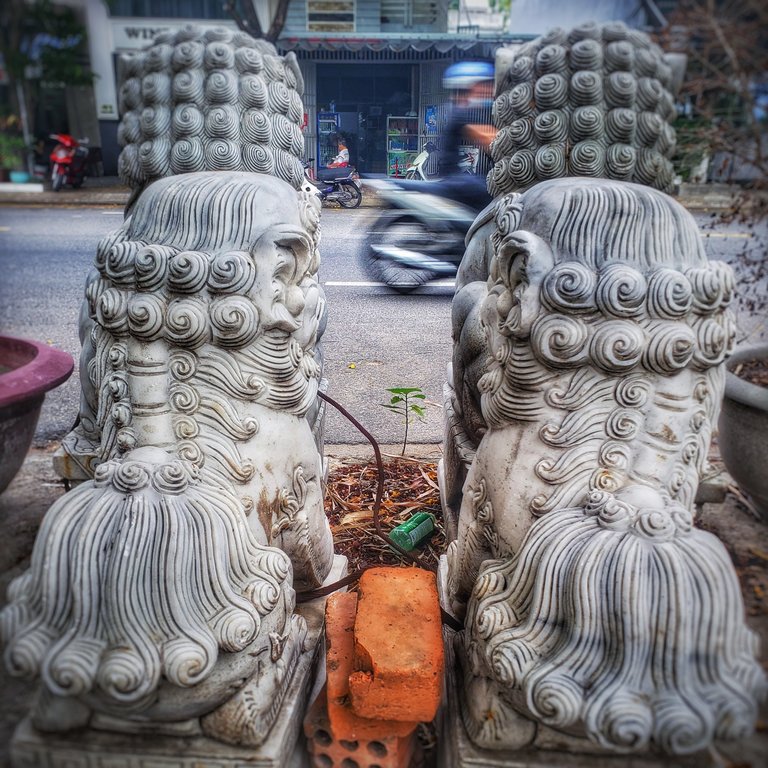 ---
I'm not quite sure how that white glow ended up around the outside of the bamboo trees, perhaps it's the CHI energy, IDK.. but it looks cool and really makes them pop out.

---
you may recognize this image from the title but here it is in all its glory.

---
and then there are bricks, lots and lots of bricks, the repeating textures and colors I find vastly fascinating.

---
when walking I have to refrain myself from wanting to go explore these little alleyways. They call to me like sirens in the night to go explore and take photos and, or to go get mugged in... one of the two.

---
I thought that the Cascade of colors and textures and shapes in this picture was curiously fascinating.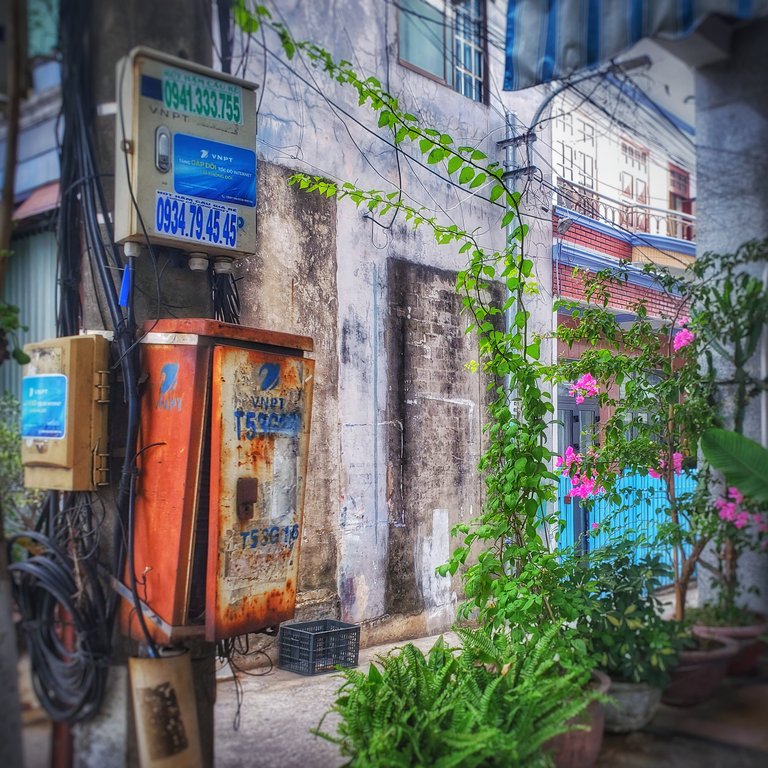 ---
in hindsight I probably should try to rotate this image to make it look more level, however the slight slant does provide an interesting mental game pondering what it might be like to live in a place with a little bit of an angle.

---
well my friends there you have it my photos from today.
I hope you enjoy them if you did please let me know in the comments below.
Much love your boy @Jacuzzi
---
---

Any Support is Welcome!
Bitcoin (BTC) : 18zopjg9Y2VA1ouCqCZapN3UzdpK3UnMdm
Ethereum (ETH) : 0x849C33abCb753540fD0D6cDd25df05BC20a1254E
litecoin (LTC) : LdWUz5haDfkn4D1fxmte8nJePEGjJv6Lqh
Bitcoin Cash (BCH): 1DRRtY3j5xzx6Dn9ofQgoosXdqGVsYYNcU
Helix (HLIX) : HPnubkb9FBtSZKPjRvqD166BX4vPK3GtAz


Thanks for reading my post, you inspire me to keep posting!
Thank you for your support!