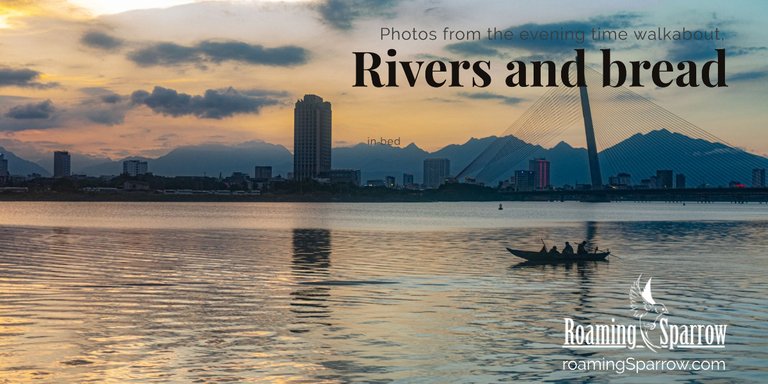 Photos from the evening time walkabout, Rivers and bread
Hello dames and gents,
I hope you are all staying safe during these troubling times. Myself, so far I felt lucky to be in Vietnam Where there are low cases of COVID, however that may be changing as recently that an outbreak here in the city and its spreading around the country. Also, lucky us they say it's a new strain that's even more highly contagious.
This however is not with this post is about. I did sneak outside to go for a little walk. (Yes with mask on). Here are a few pictures I took along the river's bank.
---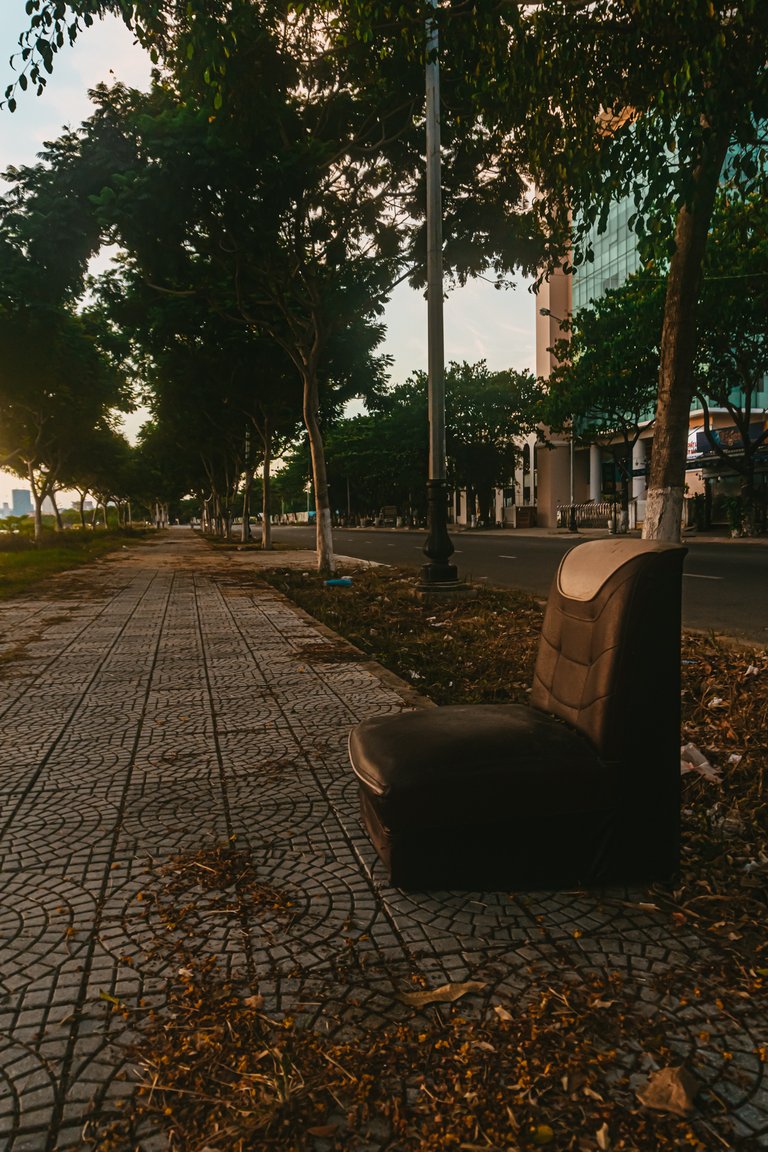 This is a photo I really cherish (Chair-ish Lolz) but seriously, it looks like a nice chair just hanging out here.
---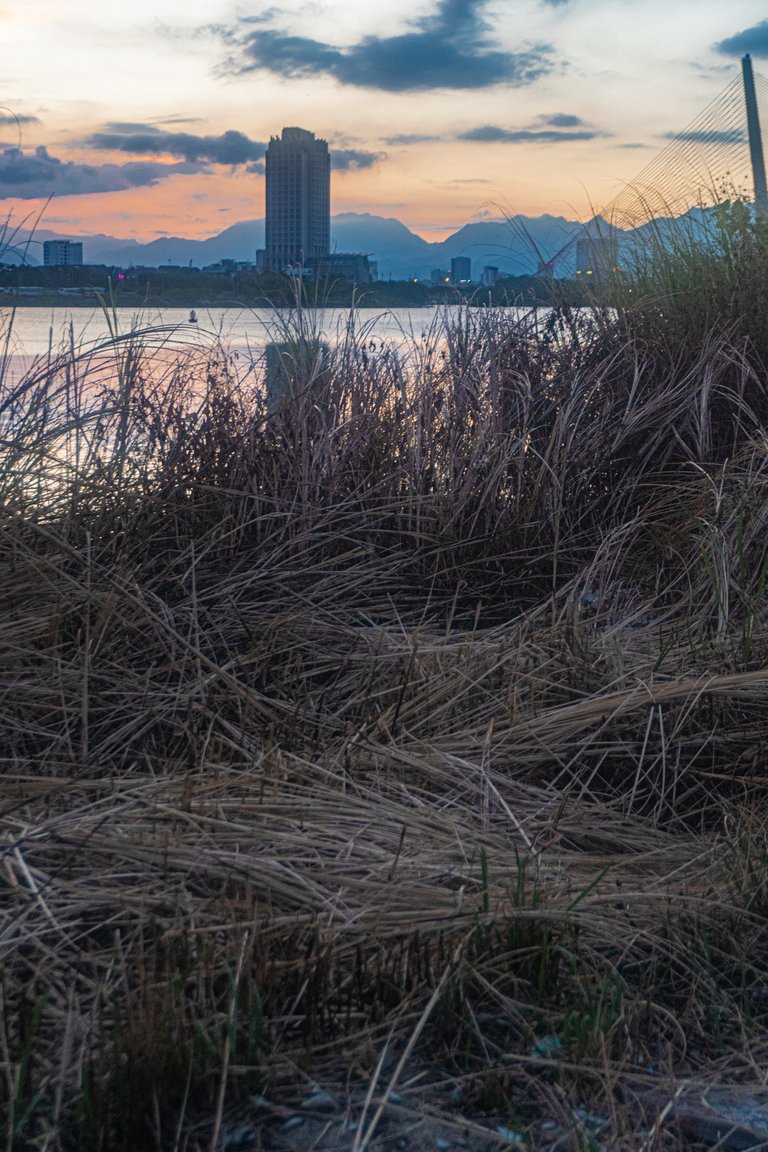 The River as seen through a thicket of grass.
---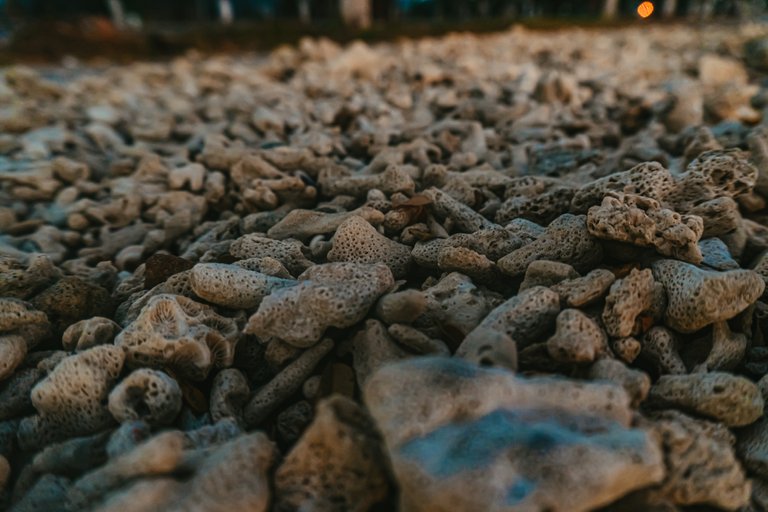 And for some reason on the sidewalk was just a bunch of coral that someone had dumped out.
---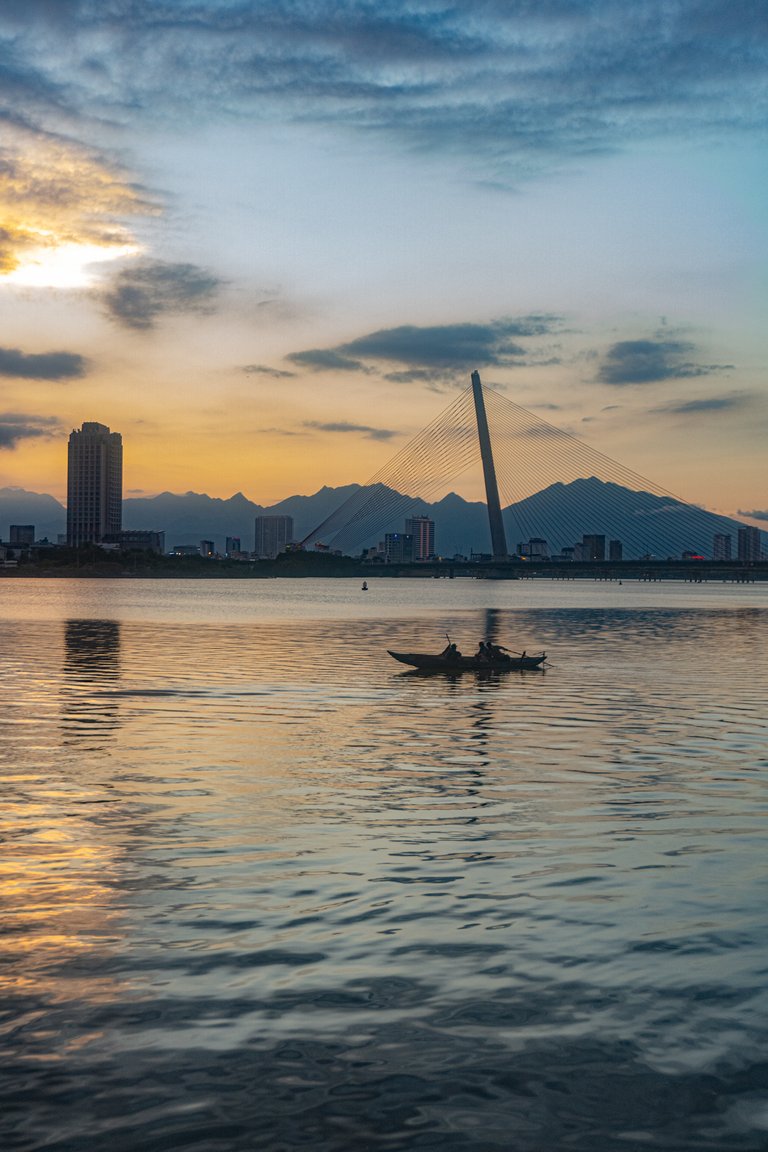 Fishermen out on the river trying to catch their evening meal.
---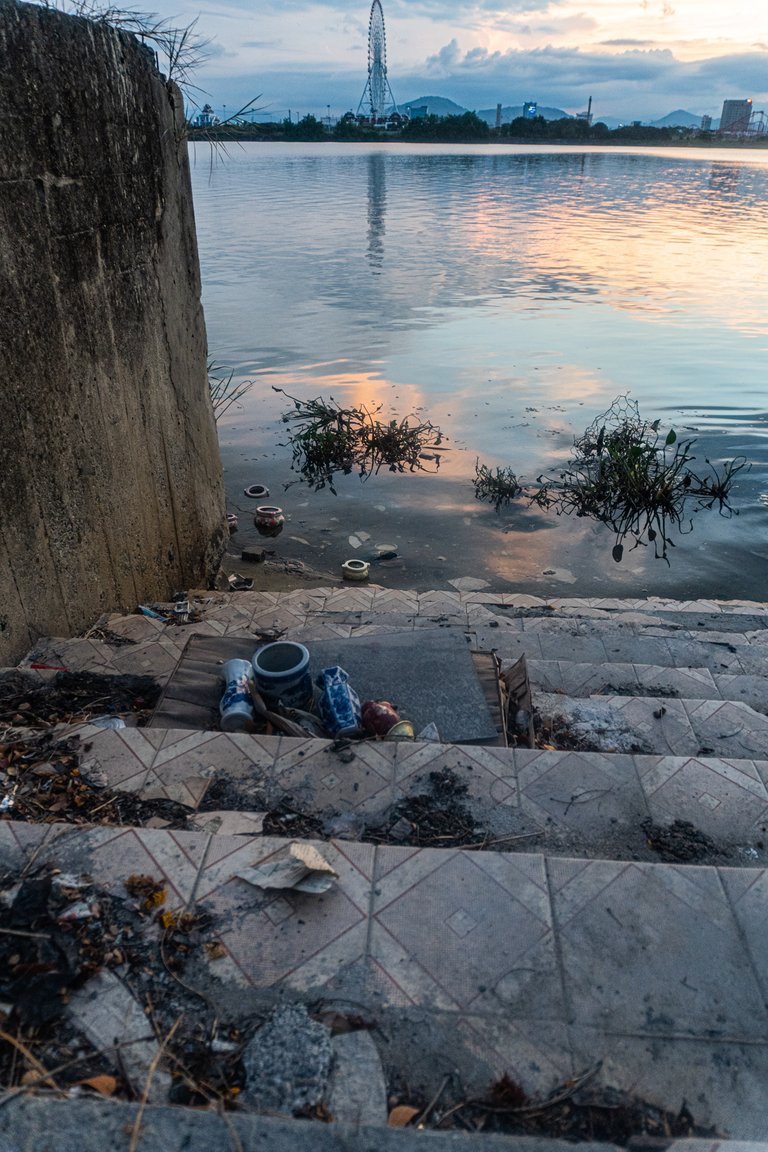 A lot of small steps lead down to the water banks, makes me sad to see people who litter so much on these. Sometimes it's in the form of religion, making offerings and up making a place a mess.
---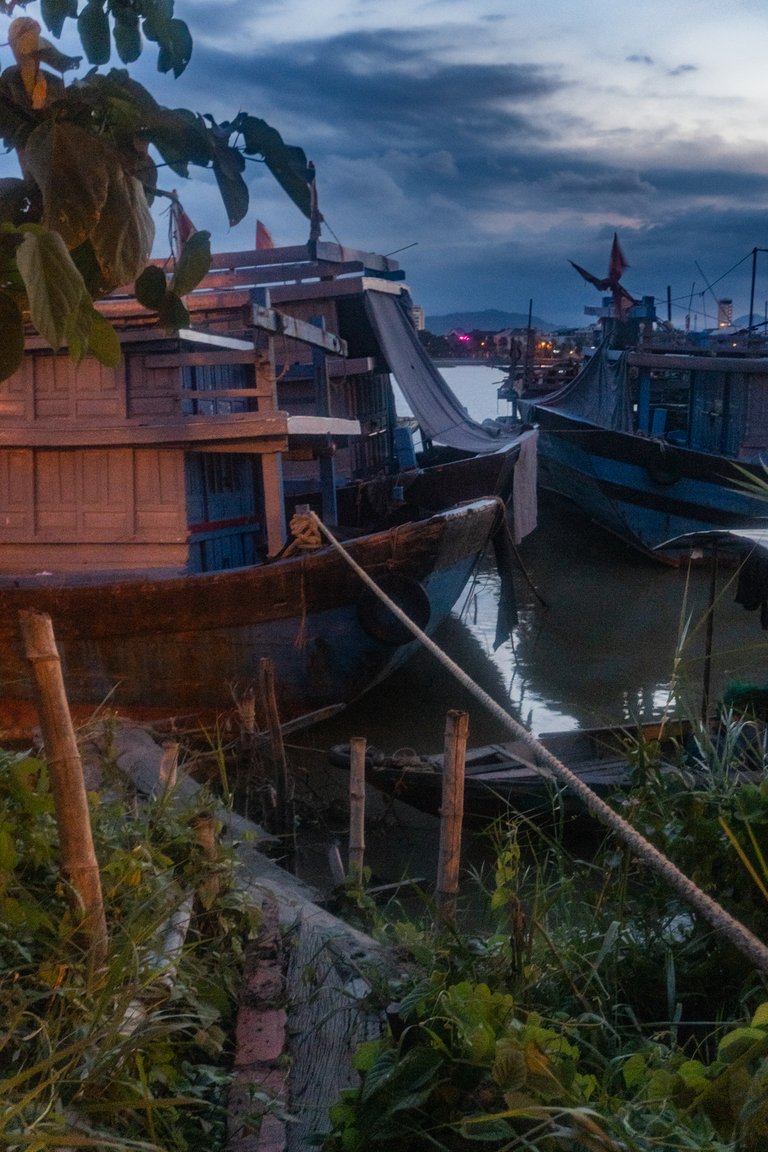 These fishing boats continents tucked in for the night. I like to go explore them sometime, However I think I might get in trouble...
---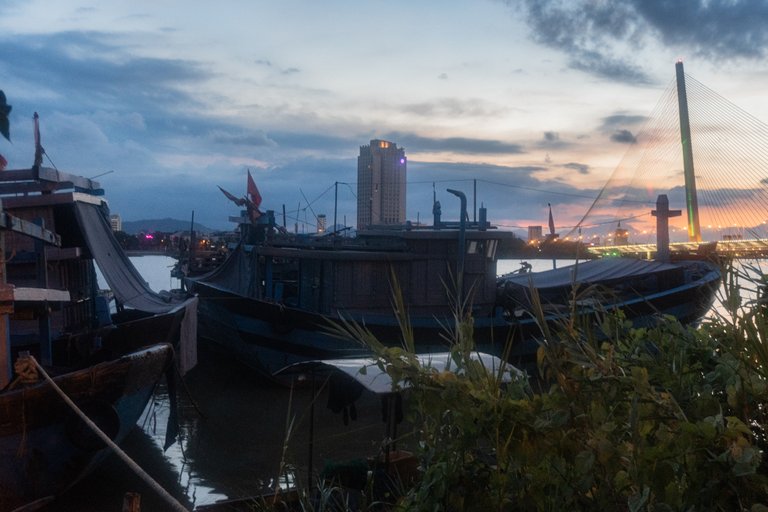 ---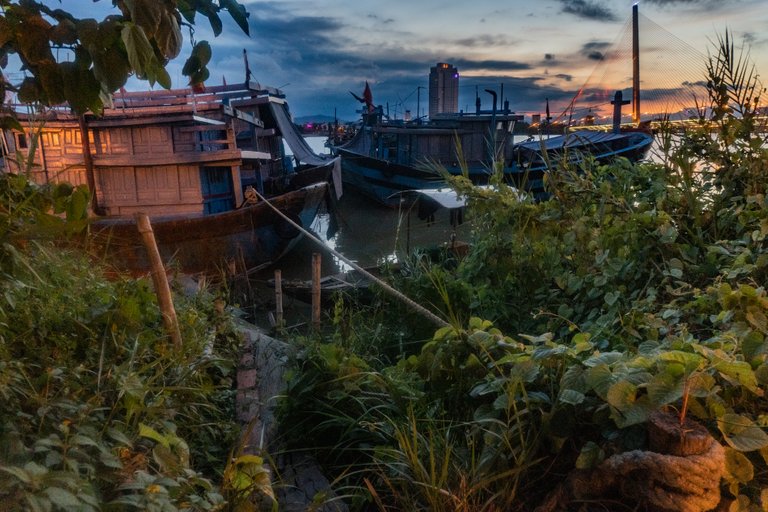 ---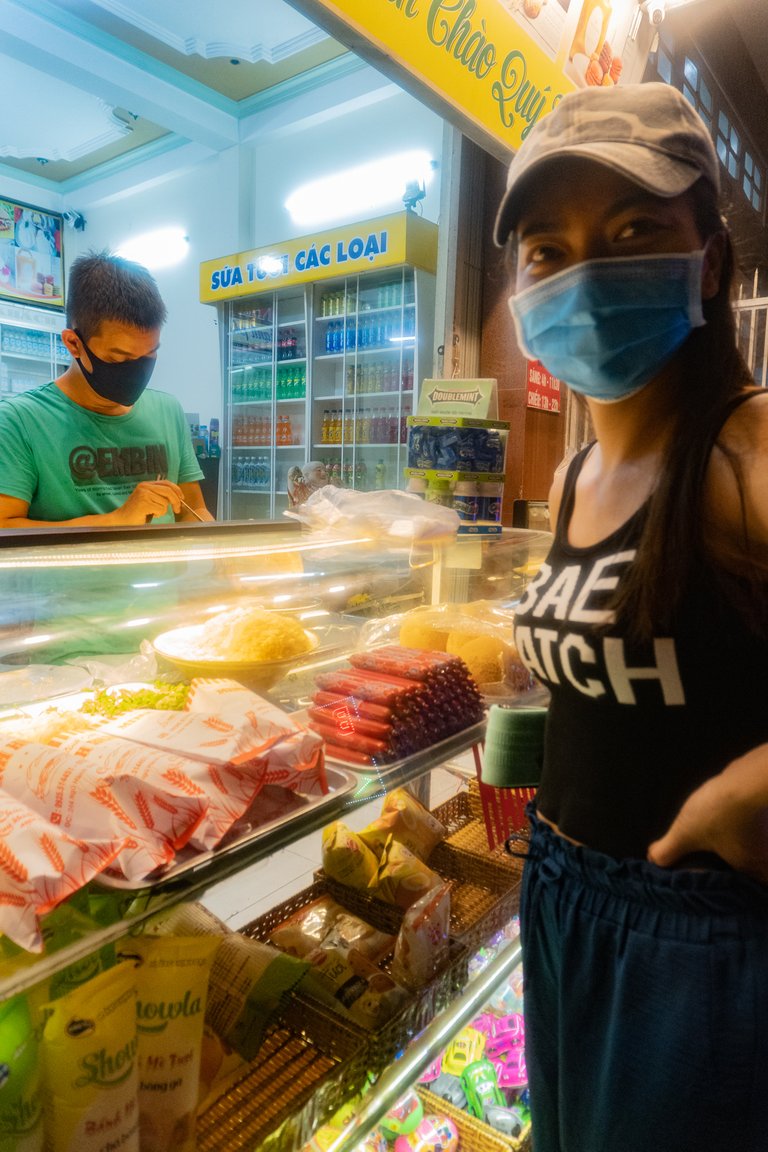 There were a couple small cafés that were selling sandwitches, so my Ben took advantage of it.
---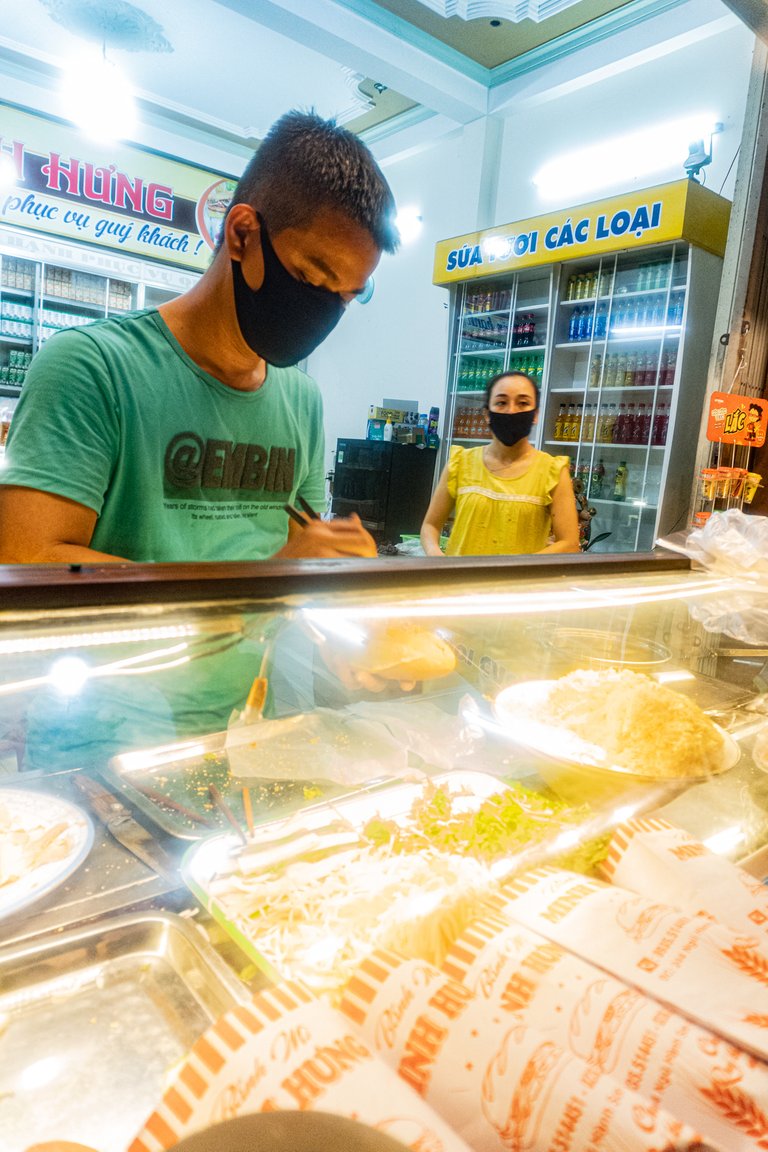 Just look at that glowing case of good healthy taste Hmmm so darn good!
---
I hope you enjoyed some of these photos from my recent walkabout. If you do like them please let me know in the comments or if you don't like them let me know in the comments. :D
Have a great day and truly stay safe my friends!!
Much love
Jacuzzi
---

Any Support is Welcome!
Bitcoin (BTC) : 18zopjg9Y2VA1ouCqCZapN3UzdpK3UnMdm
Ethereum (ETH) : 0x849C33abCb753540fD0D6cDd25df05BC20a1254E
litecoin (LTC) : LdWUz5haDfkn4D1fxmte8nJePEGjJv6Lqh
Bitcoin Cash (BCH): 1DRRtY3j5xzx6Dn9ofQgoosXdqGVsYYNcU
Helix (HLIX) : HPnubkb9FBtSZKPjRvqD166BX4vPK3GtAz


Thanks for reading my post, you inspire me to keep posting!
Thank you for your support!