A friend of mine just had a show come out on Hulu that's about a certain segment of his life that I was around for. I knew it was coming because he told me about it when I saw him last year, but it lands differently when it is actually out and you know you're watching it with the general public.
Of course, I can't help but to watch for a representation of myself. I'm hoping I'm not in it at all. My recollection of him back then is mostly him calling me, "the happy black person." If you watch his show, you'll know he didn't mean it as a compliment.
Other than a brief period in which I slept on his couch between homes of my own, we only ever saw each other at parties and his shows. (He was a musician and a comic artist back then.) So yeah, I was pretty happy every time he saw me.
Little did I know what he was grappling with during that period. If you watch his show, called "Woke," you'll understand what I mean. Basically he was coming to terms with how unexceptional the liberal city of San Francisco actually found him despite his accomplishments and assimilated self-presentation. He was confronted with racism in an impossible to ignore way, and had to process it not just in his psyche but also in his art.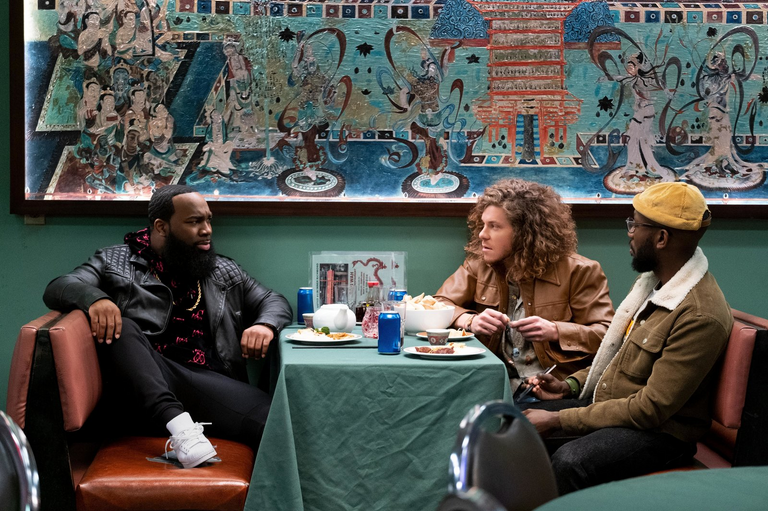 Image source Scene from the show
---
Though he was already drawing about the black experience in America in an insightful and poignant way, the experiences he had around that time brought a greater depth and intensity to his take on things.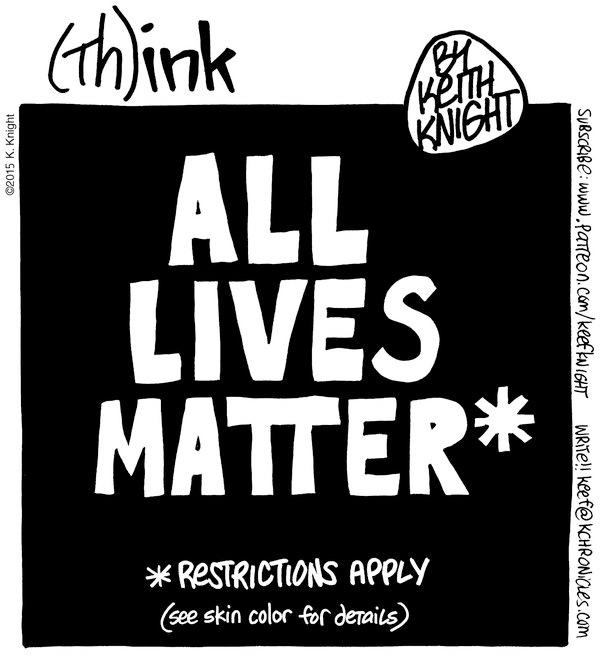 From Keith's Patreon
Currently, he no longer has a comic strip in the San Francisco Examiner, but the online world has proved fertile ground for his finding a global audience. The show on Hulu about him, and all the press around it, such as this WAPO article, will probably accelerate his career even further.
I've never really gotten just how "almost famous" he's been for a long while. I remember him coming to a restaurant in San Francisco to meet me and some friends when my first book came out. Sitting there with him with my books on the table, and all the people coming over to the table asking if he was Keith Knight. Him trying to downplay the attention, because it was after all supposed to be my night.
I guess that's how it was for him. Famous to some people, friend to others, and a "dangerous black man" to others. Out of that tension has come some great art.
I'm excited for him, but still really hoping NOT to see myself represented in the show! If I was, I'd probably be a pretty black girl, bopping around carefree, wondering why Keith was so serious all the time.
---
(All text and images (except the AT logo) are by the author, unless otherwise credited. This is original content, created expressly for HIVE.)
---
New to HIVE?
Watch the Getting Started Video Tutorial:
Lesson 1 - Getting Account & Essentials
Lesson 2 - Participating Successfully
Lesson 3 - Money Matters
Lesson 4 - Useful Tools & Features