For me the saddest thing about Actor Chadwick Boseman's passing was that in the months before his death he felt the need to delete many photos he had online and even shut down his IG account entirely because so many people were making fun of his weight loss.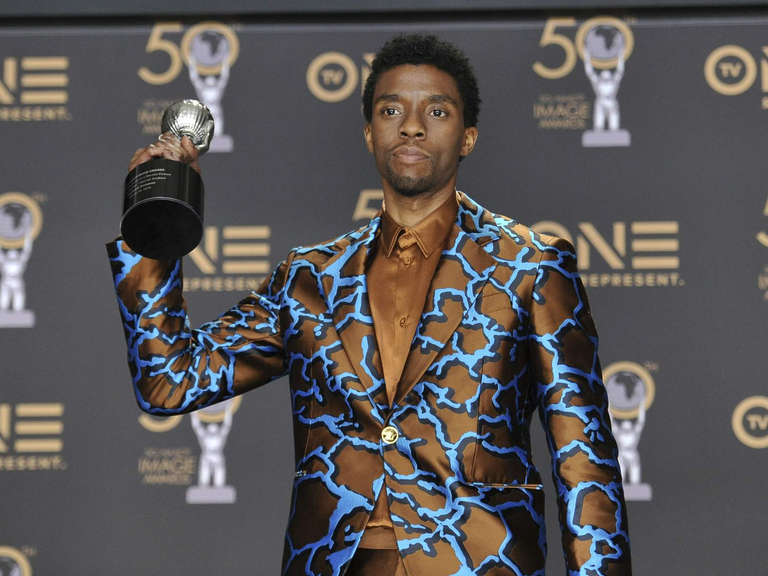 Image source
Of course, those people didn't know he was dying of a cancer that was literally eating him alive, but that's the point. We often don't know what battle someone is fighting. There is so much that is hidden from us within the experience of others. We project what we wish to see, whether we are looking for something to love or to tear down.
Chadwick was a great actor and by all accounts from those who knew him, also a lovely person. I'm sorry to see him die so young, but what hurts is knowing he died without having the world with him in his fight. I hope he felt safe enough to let the public know, and hope his decision not to came from a place of feeling strong in a desire to withdraw from the public into the intimacy of friends and family only in those last months. I hope his community offered him as much as he needed to go in peace, feeling the warmth of the appreciation so many hold for him.
Let's consider this a warning shot. Let's do better going forward. Let's be heroically kind. Let us live our lives with the unyielding generosity of spirit that can only be called heroic, leaving no one out.
No more heroes on a screen. Be the hero of someone's darkest moments.
---
(All text and images (except the AT logo) are by the author, unless otherwise credited. This is original content, created expressly for HIVE.)
---
New to HIVE?
Watch the Getting Started Video Tutorial:
Lesson 1 - Getting Account & Essentials
Lesson 2 - Participating Successfully
Lesson 3 - Money Matters
Lesson 4 - Useful Tools & Features