Figure drawing of female body.
Drawing of the body of a girl that wanted mi to draw her so she send me a photography so I can work my piece, I have drawn her before but have not posted those drawing here as she did not wanted to, but this time she let me post it but not to reveal her name or anything related to her and here is the result.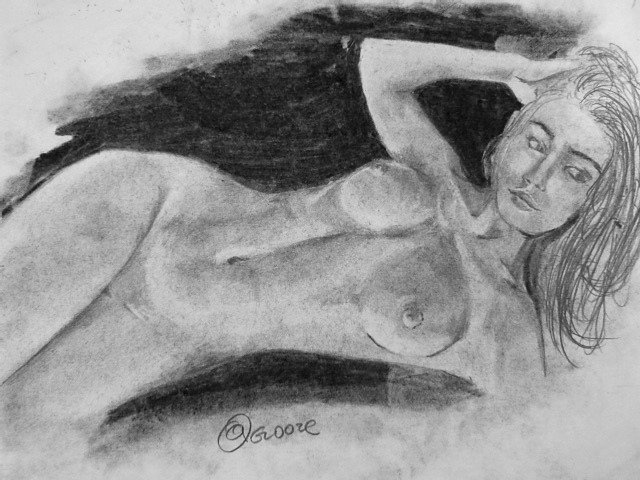 ---
Process of the drawing with photographies.
- First, I apply charcoal powder of the papper and faded with a cotton ball to create the base color of the skin of the model and some background and with a mechanical pencil highlight where I would draw the body.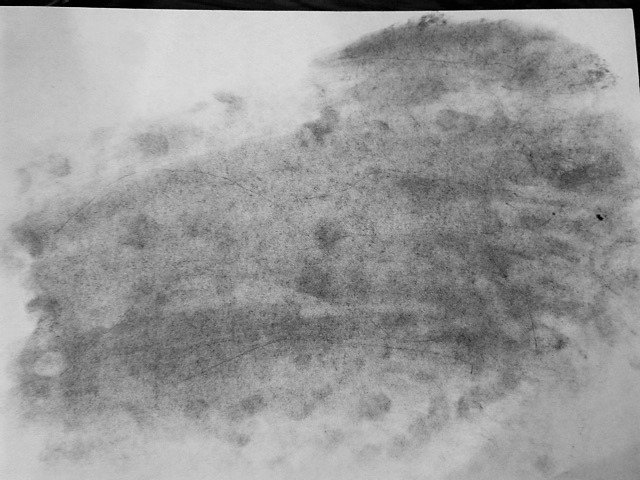 ---
- Second, I darken the area of the body and with a small eraser added the light by erasing some of the charcoal base and that is how I will be creating light in the drawing.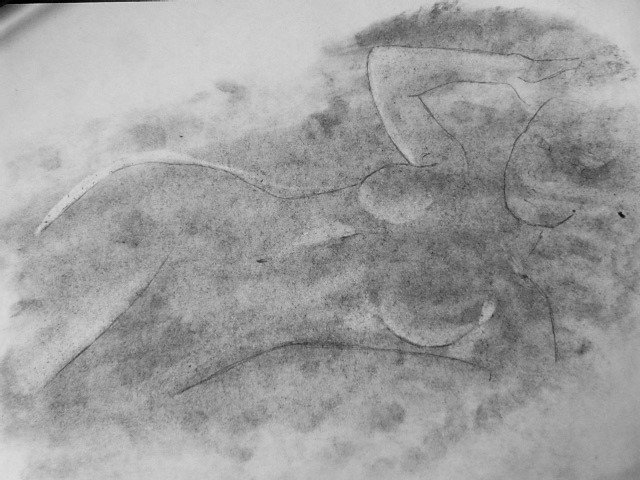 ---
- Third, here you can see a more form body and how is coming together with some details in the shading and lighting.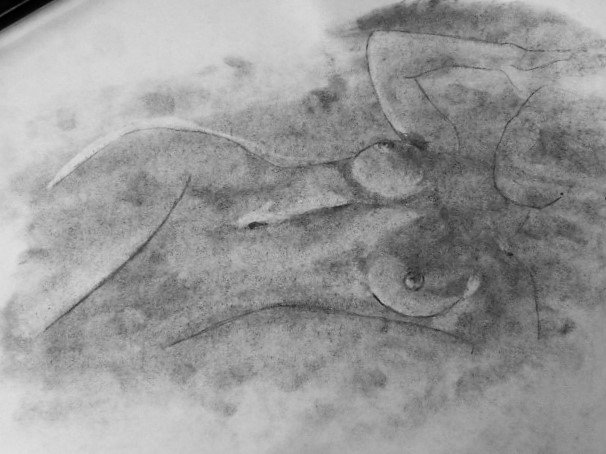 ---
- Forth, Here I draw her beautiful face as much detailed I could but did not fell that it was done yet .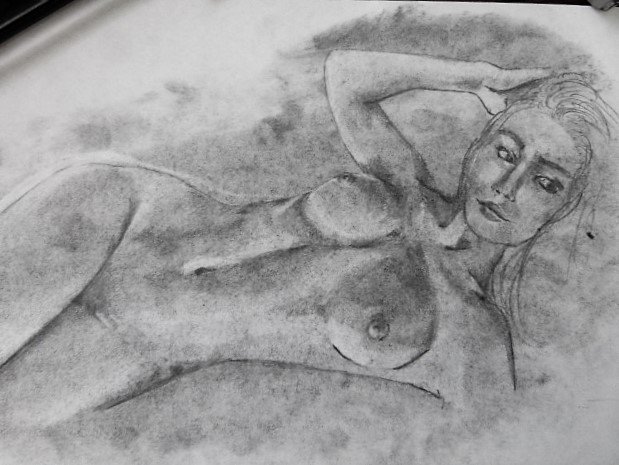 ---
- Finish drawing with a black background to highlight more the details of the drawing, this is the finish work.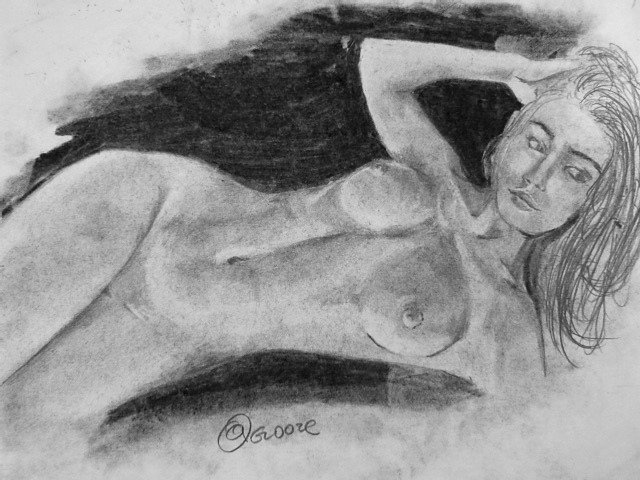 Charcoal
Brush
Pencil 2B
Mechanical pencil.