Ragnor is the one that brings death to those who mess with him, after killing death itself, he took the scythe and starting to do the real job of killing everyone that stood in front of him.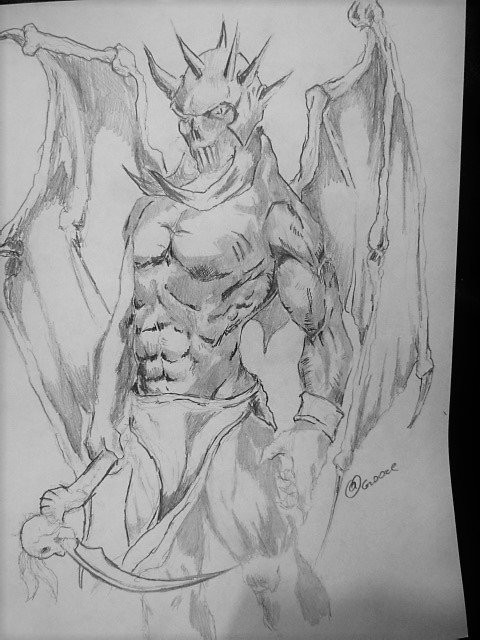 ---
Process of creation.
I first thought of a pose that could intimidate everyone who saw him, so I sketch this one.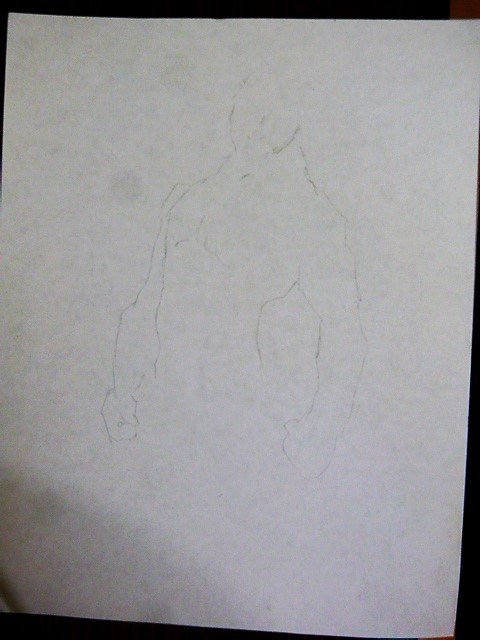 ---
Then I draw his head, I wanted to put on a kind of helmet like some piece of armor that could cover it enough to give more mystery to his identity and at the same time make him look scary.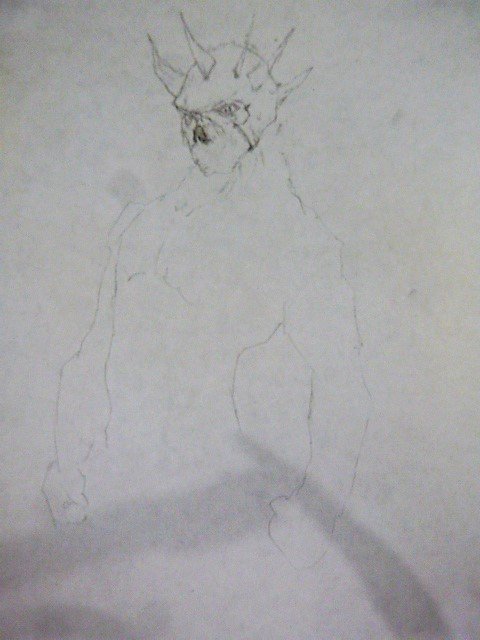 ---
As if that were not enough, I also wanted to give him a pair of wings to see that he is really a being of the underworld and here we can see a little more details in his body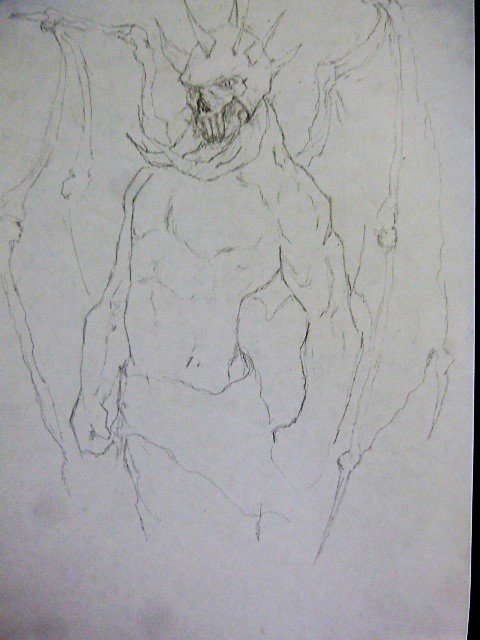 ---
Here we can say that the drawing is finished but without details of lights or shadows, but it already has everything I wanted in this character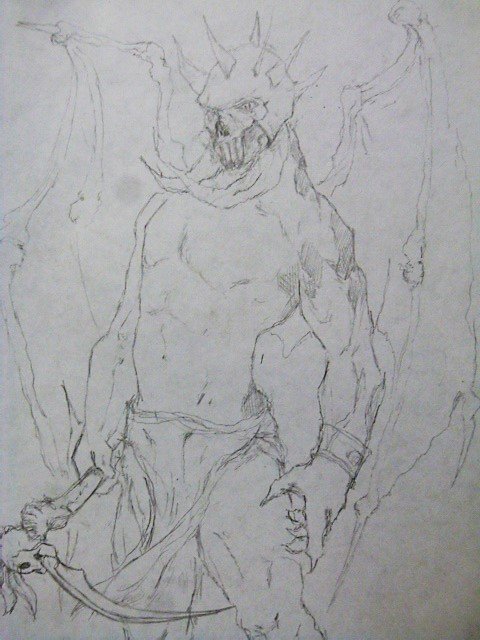 ---
Here the drawing is completely finished, I did not want to give it many details since I wanted to keep it something simple and sketched, without using anything other than my mechanical pencil and my eraser, I hope you like my character, I will be creating another today and try to upload it today.