That's the G-dog and Faith...I'm on the right. It's a rare photo of me without sun glasses on. Faith always complains that in all our photos I have my Oakleys on and every now and then harangues me enough that I acquiesce to her request to remove them for a photo. I hate it but like a good husband do what I'm told. 😇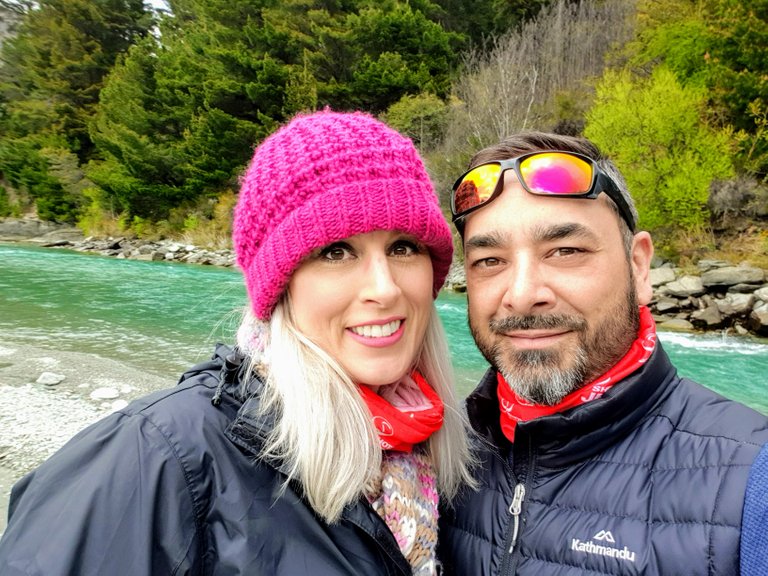 Anyway, this selfie was taken at Arthurs Point not far out of Queenstown, New Zealand. We are not there right now, but would love to be.
At the moment we're home, on a somewhat cooler and slightly rainy day in South Australia, going through a few thousand images we took whilst on our New Zealand holiday; Sorting and separating. We had a photo-book made last year to give to Faith's mum and it came out so well we decided to do one of ourselves...But life gets in the way and it got put off...
Now #viruslife has happened we are home more often and have the chance to go through some images and work out what we like and what's going to work in our photo-book. We're both working from home so we're grabbing a break and getting into the photos every so often. This is where this weeks' #whereonwednesday is coming from today!
One of the coolest things we did whilst in New Zealand was the Shotover Jetboat ride which we did a couple times because it was so cool. Click that link a few words back for their website and below is the video of our run. We're on the port side of the boat in the second last row with the red buffs pulled up.
Here's the link to ourjet boat run.
It's a fairly wild ride, not recommended for people with bad backs, which takes passengers up to 90 kilometres an hour and as close as 1 metre to the rocks...It's pretty exhilarating.
We did so many things on that trip though, all of which we loved.
It seems like a distant memory now though, I guess the pressures of 2020 year of the bastard-virus has taken it's toll on us and with our March holiday (my 50th birthday trip) cancelled and our Scandinavian trip in July almost certainly to go the same way...Well, we're sort of in need of a break that is unlikely to come any time soon.
Like many around the place Faith and I are experiencing a few difficulties due to restrictions and loss of income due to the current virus-debacle. We're fairly resilient people but it's hitting home and causing some emotional discomfort. It's been a little relentless to be honest, and isn't going to get better any time soon.
My wife's conversation with our accountant didn't go so well today and after moping around disconsolately for a while we decided it was a perfect time to cheer ourselves up by delving into our holiday snaps and working towards something that will give us a great deal of enjoyment. It worked.
We are not oblivious to the plight of many people here in Australia and around the world and understand that things could be much worse for us right now, and will probably be so moving forward. But we feel equipped to deal with it, or at least weather the storm, because we are together.
We don't know when our next holiday will be...I'll be honest, we don't know when our next pay-checks will be!
What we do know is that we will ride it out, support each other and those around us as best we can, and rebound. We also have so many great photos, not great photographically maybe, but from a memory-prompt perspective, and are happy to content ourselves and lift our spirits by flicking through them and remembering the good times.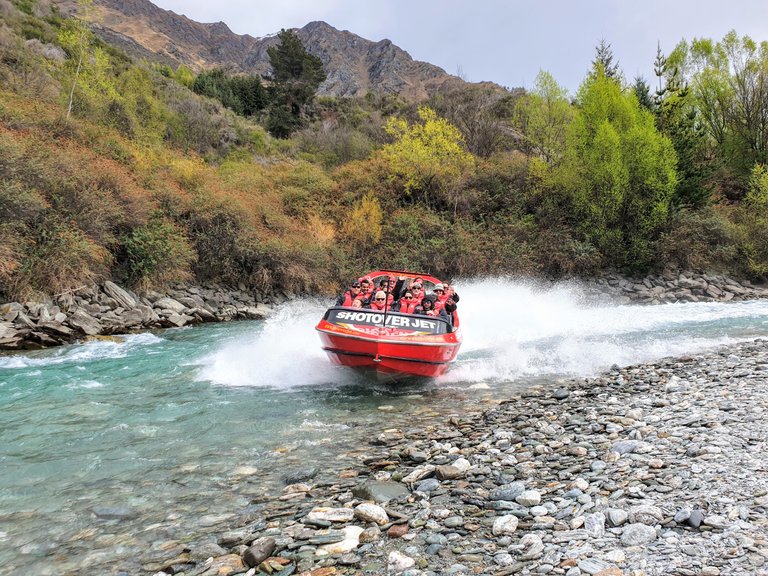 So, that's #whereonwednesday is coming from this week. Next week it'll be be coming at you from...Yep, home again probably. Thanks virus, you bastard.
Tell me y'all, what are you up to, how are you passing the time and do you guys go through old photos like Faith and I do and feel, at least somewhat, closer to the holiday itself?
Stay safe, and stay isolated.
---
Design and create your ideal life, don't live it by default - Tomorrow isn't promised.
Be well