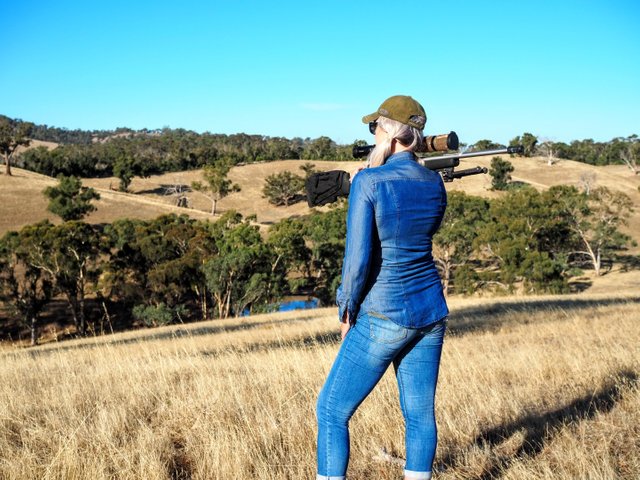 It didn't seem like much at first; An elevated temperature, coughing, a sore throat...But people started dying. Initially it seemed like something that happened somewhere else but eventually it spread around the globe...And more people died. Many more.
Some were immune, or healthy enough to stave off the symptoms and recover, however the young, elderly and infirm...They were the first to succumb and then others did too until virus-related deaths began to affect the day to day lives of everybody around the world, and the bodies stacked up.
Business's shut down first then factories ceased to operate, utilities dwindled then stopped altogether...And as they broke down so did society.
At first additional first-responders were called up, more medical and morgue staff, but as their numbers declined, through illness or death, the crime rate accelerated. Aid services were stretched to the limit, then failed altogether and as shops ran out of products desperate people sought them elsewhere...Violent crime overran society as the need for clean water, and basic food and medical items pressured people into desperate situations. It took days, not weeks, for the pressure cooker to explode.
The military mobilised eventually, all across the world, in a bid to control a raging population but before long they too turned...Turned to crime or simply returned to their own families...And then governments broke down altogether under the massive strain, mounting body-count and increasing violence and disorder.
Chaos reigned.
---
---
A once prosperous global-society, one that had seemed so ordered, broke down in a matter of weeks; The noise of a bustling, functioning society was replaced with the sound of screams, rage, fear, gunfire and then fell mostly silent...
We relocated early, a few months after the pandemic was declared, packing up our household as best we could, securing what was left and headed to the country. It wasn't far, only a few dozen kilometres away; Far enough that there were no people within shooting distance though and no mournful, or horrified screams. Blessed silence. It was there we waited, watched and protected ourselves.
---
---
We've been here for months now...I can't remember exactly when the outbreak first started, but it was declared a worldwide pandemic only 9 months ago and society broke down maybe around 4 months later. It seems like a lifetime though; A lifetime of doing things I wish I could forget.
The worst time was the crossover between normal society and the actual break down itself. Many refused to see it coming preferring to live in the hope it wouldn't happen to them...But a societal breakdown reaches all corners and those who refused to prepare became the first victims.
As humans tend to do they persisted though, trying to continue normal life and deny society was fractured and breaking...But it's not normal to have to defend your house and family against violent marauders looking for cans of baked beans, paracetamol and containers of water.
I remember the first time someone tried to access our home.
"We come in peace," they declared...But the camera's I had installed a few years earlier told me otherwise.
"I've got nothing for you. Move along now ya hear?!" I called with conviction, and then their shotgun blast blew a 30 centimetre hole in my front door.
It didn't end well; For them. I dragged them away into the street later that night, watchful for other's who may be watching me with evil intent. There were no friends or friendly neighbours these days.
From there it all went to hell pretty quickly.
They say in times like these people will help people...But we learned differently in those weeks. Bodies littered the streets, gangs of bandits roamed them and people either dug in and hid as best they could, or took a stand. We were the latter.
---
---
Leaving was harder than I'd expected it to be despite being prepared for just this eventuality; War zone didn't quite adequately describe it as we drove through streets once familiar to us. I'd been to war...This was, well it was something else again. All I could do was guide our vehicles through, ignore those pleading for help, and drive through, or gun down, those who hoped to waylay us. I can't recall how many we passed, but many wouldn't have to worry about starving to death anymore.
We took a day to arrive at our hills location, a drive that would normally take me only 25 minutes. We were intact though; Two vehicles, supplies to bolster those we had at the property and three people...My wife and 10 year old boy.
---
---
I've ventured back towards the city on a few occasions. On foot creeping from tree to bush, to building to burned out car...Death was everywhere. At first I had to avoid people but over time they thinned out...Well, they were still there, just burned corpses, or rotting ones.
I remember watching TV shows about the zombie apocalypse that looked like this...Now I was in it...Minus the zombies of course. It wasn't as fun as the TV shows.
We foraged here and there as we needed, but there wasn't much around. That's the funny thing...In those apocalypse movies there was always a supermarket full-stocked, a chemist or drug store...
...In reality there was very little of use and we tightened another notch on the belt knowing food would become scarce.
We lived a meagre existence spending our days planting, making or repairing things, hauling water, filtering water, stock-taking our water and food...Water, food, water, food...It dominated our lives. Prepping wasn't as much fun in real life, not when life actually depended upon it.
Caring for, and cleaning, guns was a constant chore and one we never neglected; That and working on defensive plans against the day when such was required...And it was several times.
Days were long...We'd stand watch over the rolling hills around us, ever-vigilant for humans...Half hoping they may come because we could have used some help, and half fearing it because it may have meant a fight. Nights seemed longer because we didn't know what was out there, and the worry was ever-present, exacerbated by the long nighttime hours.
---
---
I don't know why this happened...The virus...Some Chinese person ate an infected chicken or something...I don't know...What I know is that we haven't heard or seen anyone for months. No one.
This is the life we have now. My boy will grow up in a world generally devoid, and maybe totally devoid, of others but his mum and I. I have to teach him, to help him survive because one day we would be gone. I have to prepare him for that day, physically and emotionally, for possibly being alone for a very long time...
---
---
This little fictional piece was inspired by the coronavirus scenario playing out around the world...And maybe isn't all that fictional. Time will tell. 😀
---
Tomorrow isn't promised - Design and create your ideal life, don't live it by default
An original post written by a human
Discord: galenkp#9209 🇦🇺
The image is my wife, with one of my rifles shouldered, looking over the rolling hills not too far from our home.