Insert steem-destroyer here: A post about commenting and other things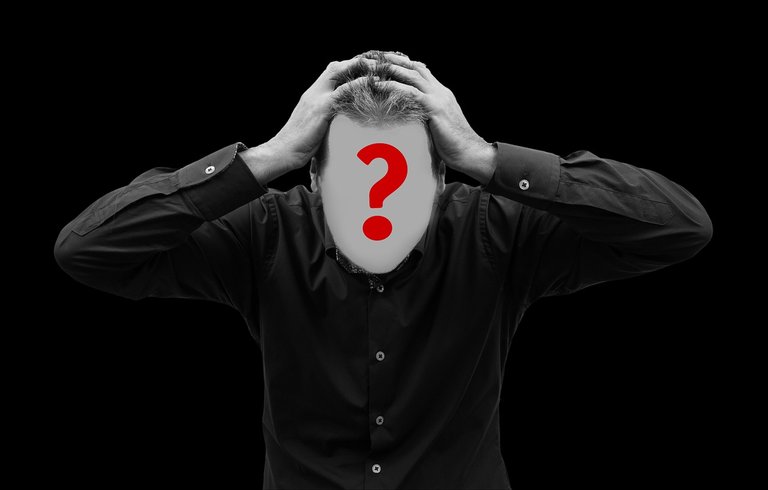 Who's face belongs here?
It's not a rhetorical question...I'm asking you.
OK, if you're reading this, it's unlikely it's your face...If you're reading this you're probably not one of those people who seem intent upon destroying everything the rest of us have been working so hard to build. So...Who's face does belong here...im src
Some of you may know that there's a group of individuals who incessantly, and insidiously, continue to downvote and grey out the comments of many users on steem...To what end I don't know. A few accounts seem to bear the brunt of it although many have received downvotes, simply for commenting upon the posts of those users the steem-destroyers are targeting.
It's a revenge thing I think, or maybe a desperate bid for relevancy and validation? I can see them now, hunched over their computers just waiting for someone to comment so they can get that wet dream satisfaction of downvoting it...But wet dreams aren't really that satisfying are they fellas?
A little while ago the steem-destroyers felt they could...
rape the rewards pool with impunity
through circle-voting and excessive self-voting on what could only be described as very poor quality content. It happened for a long time.
After the last hardfork that sort of behaviour became frowned upon by the community and those engaging in it redressed their ways, came on board with #newsteem and started to work towards a better steem. Not all though.
Some ignored the pleas of the community to stop their reward pool abuse, to work positively and collectively towards the greater good and to understand that through curation of others they could still earn very well here, like we all want to do. But no, they wouldn't see reason despite being given many opportunities to come on board with the rest of us. So, thanks to the efforts of several users these reward-pool-steem-destroyers were redressed. That's when they switched tactics and became wet-dream steem-destroying revenge-downvoters.
You see, if they were permitted to continue their rapey-ways steem as a whole would suffer...I don't know about you, but I've worked too damned hard at this to see it crumble due to the ego, hubris and greed of a few users too selfish to understand that steem had evolved and their selfish behaviour was redundant.
Remember, reward pool-abuse...
takes steem away from you, and everyone else here!
Yes, even you. Even if you sit on the fence, try to keep your head down and mind your own business.
Furthermore, the poor behaviour, downvoting comments simply out of revenge and letting that spill over into the community at large impacts steem in so many other negative ways. Imagine if you were a new user engaging with me for the first time and every time I made a comment, or you did, someone downvoted it and greyed it out. How long would you stay around? Not long.
I don't know what it's all about, what those few accounts hope to gain...I mean...
The damage to their credibility has reached full penetration I think, and there's probably no coming back from it
and instead of enjoying the platform like you and I they sit around clicking downvote on comments possibly feeling empowered and validated in the process. Doesn't make much sense to me.
It doesn't change my behaviour though...Here's some stats for you...
317 comments, 83,698 characters
304 comments, 65,119 characters
337 comments, 72,761 characters
553 comments, 114,868 characters
574 comments, 112,430 characters
Above shows the last 5 weeks of comments I have made as tracked and reported on @abh12345's Curation and Engagement League which you should be in. Simply follow the link above, comment that you want to be included and he will add you. You don't have to do any work - He does it all. It's a good way to see how you're tracking.
So, you can see that I comment a lot and with a lot of words usually; It's a lot of comments to downvote. I point this out for a reason.
I believe engagement is the best way, these days possibly the only way, to build your brand here, to push your exposure further and to do the same with your rewards. That means comments! Lots and lots of really good, valid and interesting comments on other people's posts. People respond back, and that's how relationships are created and maintained.
I have read that some people are commenting less, or are afraid to comment on the posts made by those being downvoted by the steem-destroyers I talked about in this post...But that's them censoring you right? That's crazy talk! The way to push forward is to do something, COMMENT, not do nothing!
So here's the thing...
Comment more. Comment a lot. Comment often. Comment with interest. Comment with validity. Comment...Comment...Comment...
Get it? It's the only way to move forward here...Maybe you didn't get it...
Comment. A lot.
You might get a downvote sure...But there's more value in commenting than not commenting, trust me on that. The thing is those trying to destroy what we have created, to turn it into a joke can only downvote so much...And they are isolated within their own little circle of knuckle-shucklers so yeah...
Enough said.
Nah, one more time...
COMMENT! A lot. Like, a shit-load!
---
Tomorrow isn't promised - Design and create your ideal life, don't live it by default
An original post written by a human
Discord: galenkp#9209 🇦🇺
---
---