Greetings Steemians,
Lately I've been consuming quite a bit of content on Steem, and I read a post by someone with a quote in it. Admittedly I cannot remember who it was. I thought I remembered but couldn't find it. So if this pops out at you, and you were the one who wrote it recently, feel free to comment and claim the credit.
The quote was:
Failing to plan is planning to fail.
This is something I agree with, very much so.
We used to say in the military:
Piss poor planning yields piss poor results.
Same idea right? That is why it popped out at me.
To define some characteristics of myself. I like to believe I am detail oriented and a meticulous planner.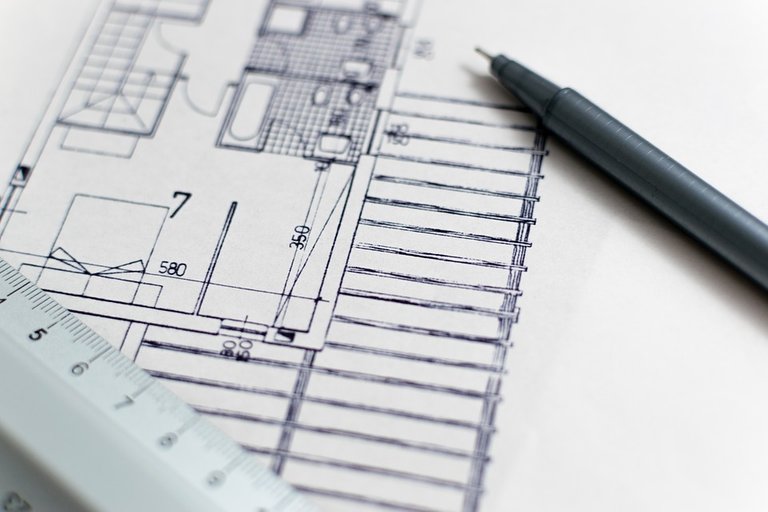 Pixabay
What if your plans are inhibited by having to depend on others?
I don't like to depend on others. Not a single bit. I've always been an independent person, and the idea of having to make plans around the dependability or lack thereof of others, is truly something I despise.
Sometimes life doesn't always give us the option though does it?
Sometimes to properly plan for something, the option to not depend on others isn't an option at all. This of course varies from person to person, depending on a host of factors. The main factors I would think are economic resources, and social network.
A strong economic status opens up more opportunities to not have to depend on others.
A strong social network gives more options with who you can choose to depend on.
With a strong economic status, it's probably likely you will have a stronger social network as well. (depending on the personality type of course.)
When I was growing up, one of my family members always used to say:
Money doesn't buy happiness, but with enough of it, you can choose your misery.
I've had some debates with people on this one, and some will vehemently express that it's a false statement.
It makes me think of when I was chronically homeless and starving at times. I was in quite a state of misery, and I always knew if I had a handful of cash, my homeless misery would have ended in a flash.
It's hard for me to not see the harsh truth to the statement above.
My economic status and social status is not what I would consider very strong at this time in my life.
The past few years of my life have been much better because I worked hard at making some necessary changes, but there are still challenges of course, and these challenges may get better with time and work.
Why am I mentioning all of this?
I'm mentioning it because I have some things going on in my life right now which I have no choice but to depend on others to achieve my plans.
I have to employ some people, they are waiting on times, dates, and to get these times and dates I need to be able to depend on other people, and the way I operate, I should have had everything planned and set weeks ago.
But... There is one loose spoke in the wheel... Someone who won't return phone calls, seemingly prioritizes in ways which only suit his own needs.
To be fair, in my experience most people prioritize for their own needs first, which is exactly one of the reasons I don't like having to depend on others, because some people don't return phone calls, and brush things off and make excuses as to why they just couldn't make a 5 minute phone call.
It makes me think of Murphy's law:
"Anything that can go wrong will go wrong."
Murphy's law is debatable as well, but we're not going to get into it with this post. (Unless someone just can't help themselves in the comments lol.)
I bring it up because this happens a lot with me. I exhaust every means I can possibly think of to properly plan for certain things, and oftentimes I have no choice but to depend on others. When I'm not able to depend on someone, the consequences might end up pretty serious.
In this case, it could cost me a place to live. (It's the worst case scenario and not likely, but still a possibility.)
That's one of the fundamental flaws with having to depend on others. If you're not able to properly plan because of someone else's incompetence or inability to care about their obligation, you could ultimately be the one to suffer from their poor dependability. That is a fact.
So of course the ultimate goal here is to get to a place where I have to depend on no one, for anything.
My life goal is to end up in a cabin in the woods, grow my own vegetables, and not have to go to the supermarket for anything but maybe a ball of twine once in a while.
It's even more frustrating when a person is not dependable and it's literally their job.. Even abusive in some respects. When incompetence is threatening the well being of another person and it is literally your job to ensure you return phone calls, it makes the blood boil. Some people have terrible work ethic.
If you're nodding your head in agreement, then maybe working on better economic and social status is a must. Or if you're like me and just really don't like depending on others, then maybe just economic status, and then get to the woods!
If you can't relate, then congratulations, you either have very good stress management skills, or in a great economic and social status surrounded by people you can count on. I would say, never take it for granted, because everything can be gone in a heartbeat. (I wish I would have listened to that grumpy Gunnery Sergeant years ago.)
Always properly plan, the world is unforgiving to the lazy.
I'm always getting told by people that I stress about things too much, that I should just relax and stop catastrophizing. I generally laugh and ask them how many nights they've spent with nowhere to go in freezing temperatures. The one's who have never tell me I am over stressing, and the one's who haven't, well.. They take their privileges for granted I believe.
---
This post was kind of necessary for me right now. Writing helps me process and relax, and prior to writing I was pacing chronically, and stressing over a person who is not dependable at all.
Things will probably be ok though. I'm at the point in my life now where I only take so much, and then I have a team of lawyers start making phone calls for me, then miraculously things happen and I look like a jerk, but I don't intend to spend another night under bridges in freezing temps, so I have to do what I have to do.
Steem has been a really great stress management tool for me, as well as an expressive outlet for things I enjoy, like different forms of art and writing,photography, and gardening. It's like my sanctuary, and all of you people here are special to me. So thanks for the great support and thoughtful comments, it really helps with perspective sometimes.

Thanks for stopping by, I hope you're all having a great day!



Posted with eSteem Surfer