Hello! o/
Medibang recently launched a contest called "Tracing and Drawing Illustration Contest!" Which consists of downloading a file from its website with several layers of "chibis" drawings and selecting the ones that you like or that are easy for you and give it your style.
Medibang recientemente lanzó un concurso llamado "Concurso de Ilustración ¡Calcar y Dibujar!"
El cual consiste en descargar un archivo desde su sitio Web con varias capas de dibujos "chibis" y seleccionar los que más te guste o que se te hagan facil y darle tu estilo.
As I can not think of writing and correcting sentences in English, I leave the text as I wrote it in the description of my drawing on the Medibang page:
Como no se me ocurre que escribir y corregir oraciones en ingles, les dejo el texto tal cual como lo escribí en la descripción de mi dibujo en la página de Medibang:
Em ... This is my entry to the first contest that I participate in Medibang,, I was struck by the number of drawings of this style to trace and that anyone being a novice could participate.
Em... Esta es mi entrada al primer concurso en el que participo en Medibang, me llamó la atención la cantidad de dibujos de este estilo para calcar y que cualquiera, incluso siendo un novato podría participar.
What is my drawing about?
A friend always wrote short texts in a telegram group songs from "La La Land" and we had made some drawings of us where we changed sex. That is to say, me being a woman and she a man and well ... Among all the drawings presented by Medibang, I liked this one to edit it to attract the attention of my friend with La La Land and our drawings. I doubted whether to remove the hat from my female character, but the hat is what characterizes me.
¿De qué trata mi dibujo?
Una amiga siempre escribe textos cortos en un grupo de Telegram de "La La Land" y habíamos hecho algunos dibujos de nosotros donde nos cambiamos de sexo. Es decir, yo me dibuje como una mujer y ella como un hombre y bueno... Entre todos los dibujos presentados por Medibang, me gustó el de los personajes bailando para editarlo y plasmar lo anterior dicho aquí pero a mi estilo. Dudaba si quitarle el sombrero a mi personaje femenino, pero el sombrero es lo que me caracteriza.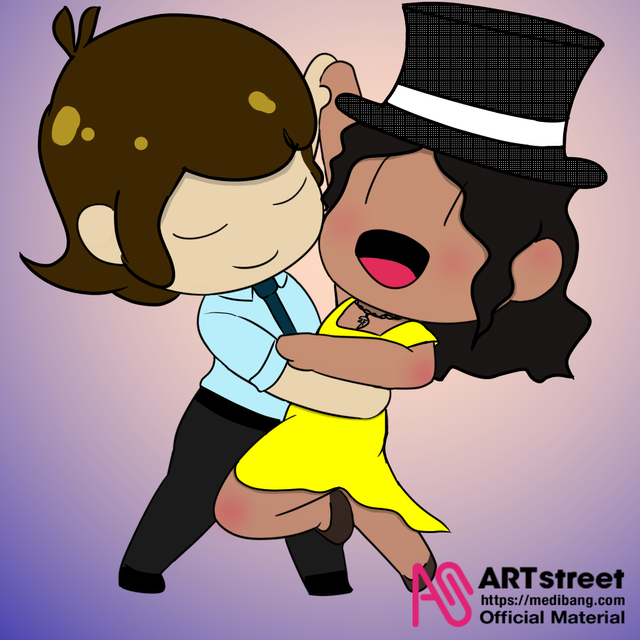 I leave my creative process in a GIF: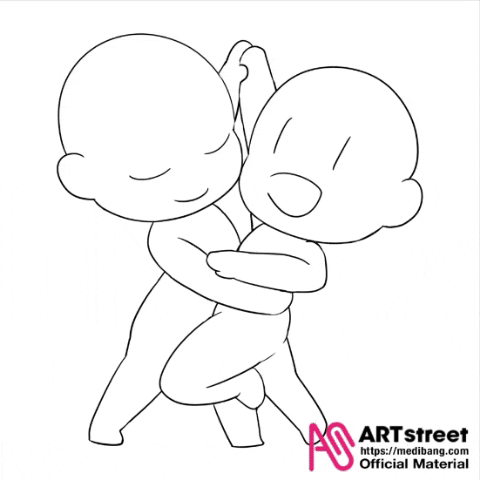 These are our drawings with which I was inspired: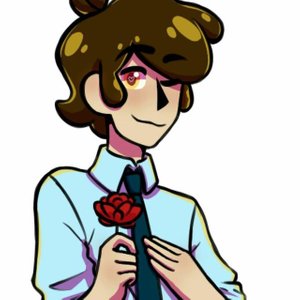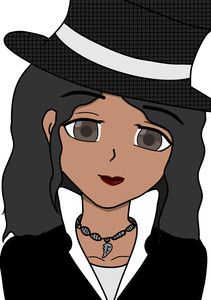 Aoi and me
And if you like to participate you can do it from this link, follow the contest rules to participate: https://medibang.com/contest/tracedrawing/?Adm
Y si gustan participar pueden hacerlo desde ese enlace de arriba, sigan las reglas del concurso para participar.
And that's it, I'm going to sleep. o/