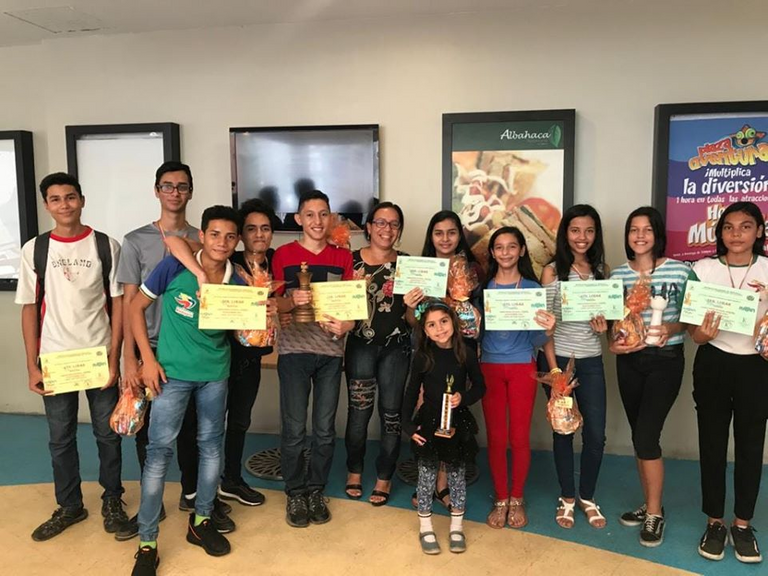 All classifieds (male and female)
Last week was really amazing, I had a 3-day chess tournament that, although I hoped to give a better version of myself, the result I got was regular. I've published before how I get along with chess and I've said how I haven't had time for anything, much less training. Chess is a sport that I am very passionate about and has made me develop as a person in a much more efficient way, I have also met many people and I am part of a great community of chess players, a huge family.
The tournament I was participating in is Junior Men's State Championship 2020 , this tournament is done to start checking the people that will go to the Junior National Championship 2020 in my country, it is a really important tournament since this serves us a lot to represent our state club and show the strength of our chess, it also serves so that we can attend the international events outside the country, something that I am very excited to talk to you about, but I will write about it in another post.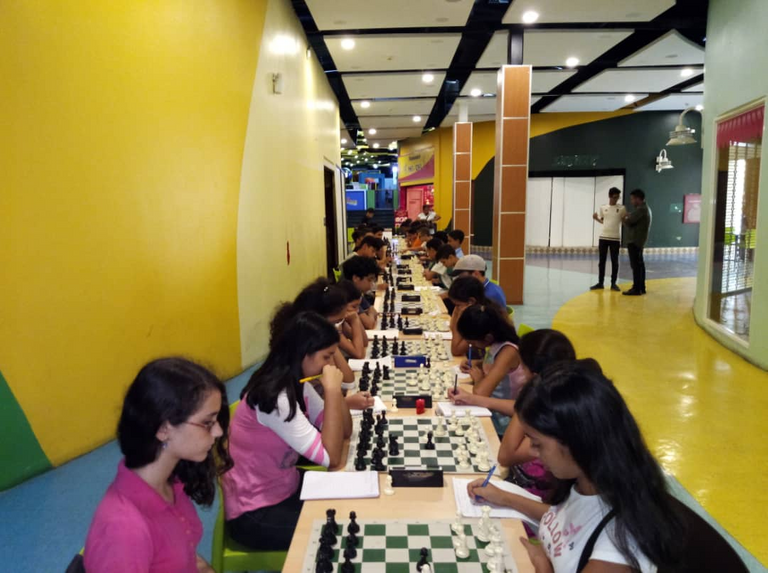 How was this tournament?
I didn't get the results I expected and I also had beginner's mistakes (like giving the opposition) that made me lose. The only 2 games I lost were because of that and it was disappointing to throw those games away like that, but I guess that's life and I just have to get better.
The first 2 rounds of the first day were a bit fun, my first game lasted about 3 hours because the boy I played with was able to defend himself really well, even closing the position with a very small chance of reaching a draw, but it was a position that required calculation (in order to reach the victory I had to calculate about 10-15 moves), something that the boy I played with did not master at all, so I simply drew up a plan and completed it successfully after a long journey, I found the game very interesting because of how well the boy played (I couldn't get a material advantage in the middle game), after analyzing the game with the computer I noticed that it could be a draw if he made the precise moves, which was really difficult.
Another thing that I didn't like so much about the tournament was the place where it was held, the tournament was held in a mall called Rattan Plaza, which made it quite noisy at times and that makes it a little uncomfortable to play there and that, at least in my case, it usually distracts me with some frequency while I'm thinking.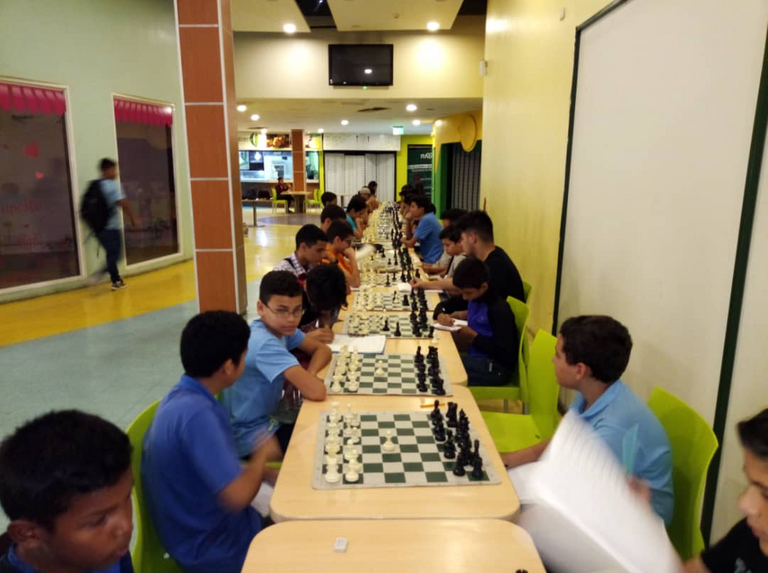 One of my aspirations was to play against Juan Pablo Lyon, a very close friend with whom I have been training, but unfortunately I could not play against him due to my bad performance in the tournament, he was first in the tournament and is an extremely strong player despite his age (he is 2 years younger than me), due to my inactivity in chess he came to position himself ahead of me, which I do not want to leave like that and so this year I want to dedicate myself quite a bit to chess again.
In this tournament I took the opportunity to mention to some colleagues about Steem and motivate them to participate in the community through the chess problems that I publish periodically in the chess community of @jaki01, I'm waiting for their confirmation to ask for some accounts for them so they can start interacting around here.
But I think the important thing is..
I qualified for the National! The tournament was an U-20 divided in the female and male categories, in the male category there were 32 people and only the 5 best of the tournament qualified to go to the national youth, incredibly I was positioned as 5th place, so I also qualified :) This is one of the reasons why I want to dedicate myself to chess since the National will be held in the middle of this year and I want to give an incredible result.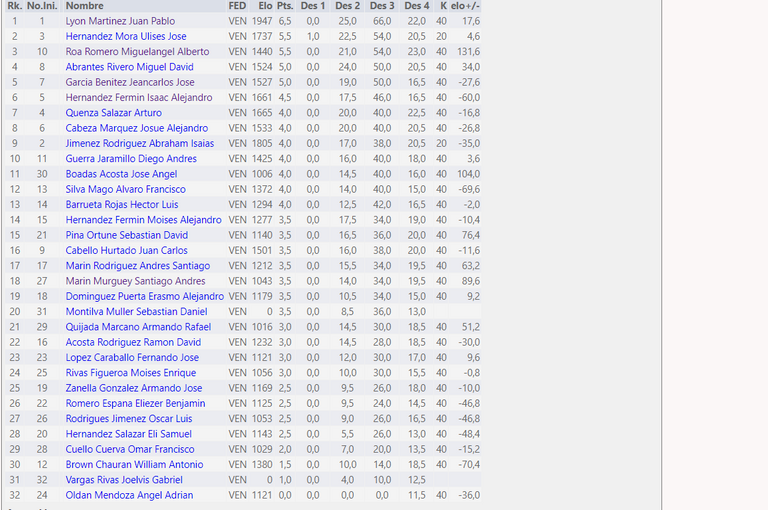 Campeonato Estadal Juvenil Masculino Asoajedrene 2020 CIRCUITO IRT ASOAJEDRENE 2020.
I am Jeancarlos José García Benítez :)
Little by little I want to integrate the chess community here at Steem, we are one big family and, although there is quite a lot of ignorance about cryptocurrencies and all blockchain technology, little by little this can be integrated into the community and my plan is to achieve this. I'm really excited about everything and even more about those price moves that STEEM is making, I'm not the only one who expects to see the price of STEEM in more than 1$ again.
Jean.
All photographs are taken by the International Arbiter Ulises Hernandez Bermudez, I have the authorization to use them