It has been a while since I showed any of my Streptocarpuses. We have a difficult love and hate relationship that looks like this:
S: Hey you, I will not grow for you!
Me: Come on. Please! I will give you new post, new soil, more light and good fertilizer.
S: Ok.. just this once. Maybe I will bloom with one single flower then.
Me: Awesome! How about your siblings.
S: Hey guys, start growing a bit. Just a bit... make the Hooman happy.
And so I think it all goes well and then suddenly they change their mind and start to either way wilt for unknown reason, so rot, or they have such terrible mealybugs infestation that I can't keep up (and I have to remove them manually ,cause the hate spraying), stop growing, stop blooming and I just want to pack them all in a bag and ditch them in a bin.
And it is like that 2 or 3 times a year.
Currently I have 7 or 8 of them. Two parents plants that I cross pollinated and got a billion of seeds. The rest are their offspring. The colours are amazing and every single one is different. To the point that I have no idea how dark navy blue and light yellow with light blue can come from the same seedpod.
And so today this one (one of the kiddos) bloomed. Not my favorite one as the flowers don't open fully. I bet real hybridizers would just ditch this one and start to work with a prettier one to achieve something really fancy. But it is a flower! And it is mine :) Who knows if the rest will not go to the rebel stage and start testing my patience again.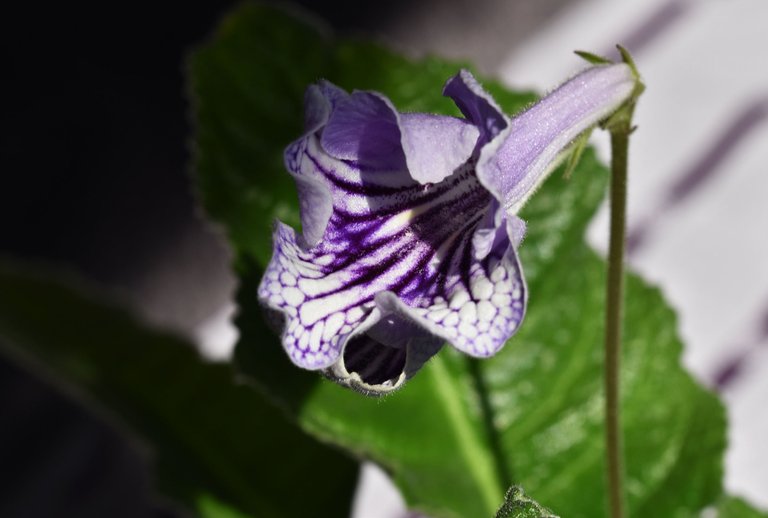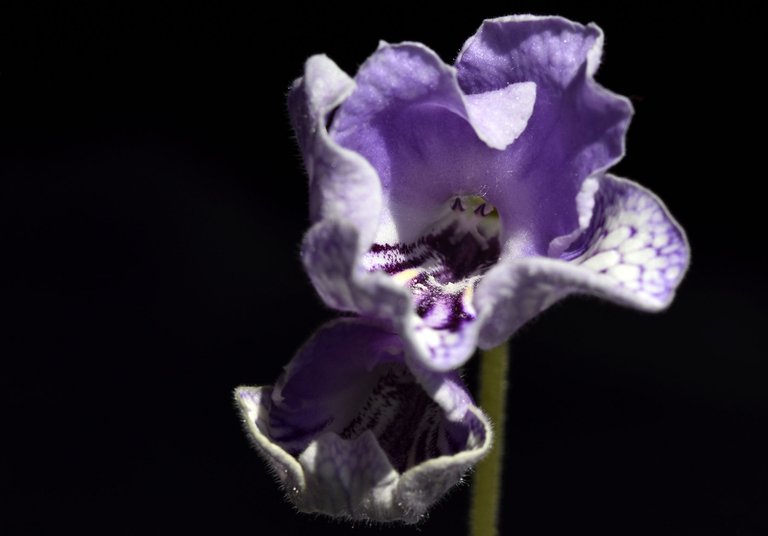 I like the leaves. When they are healthy they are big and shiny! And if the plant does well they can grow to quite nice size with a bush of blooms!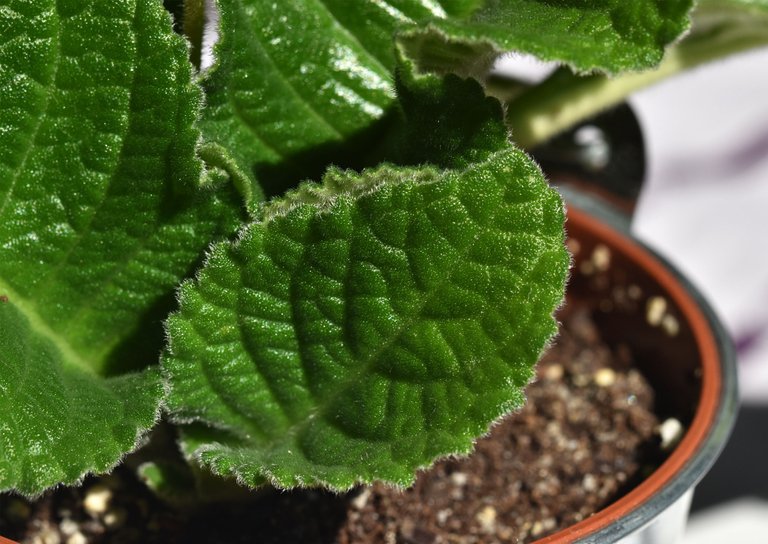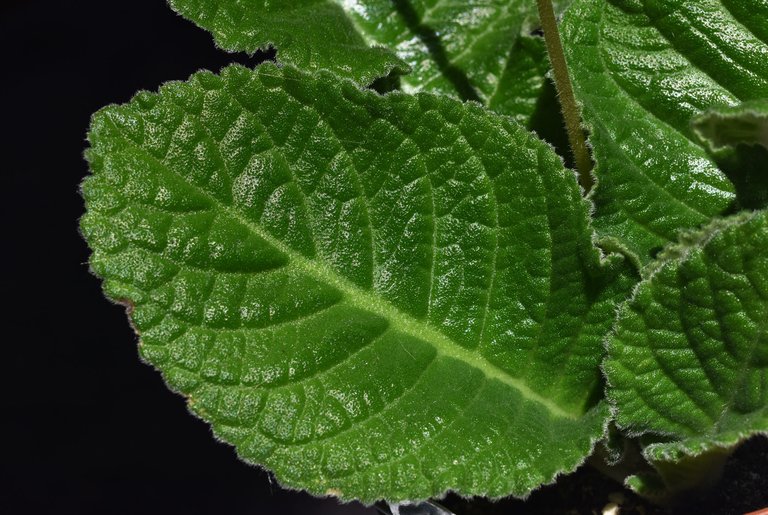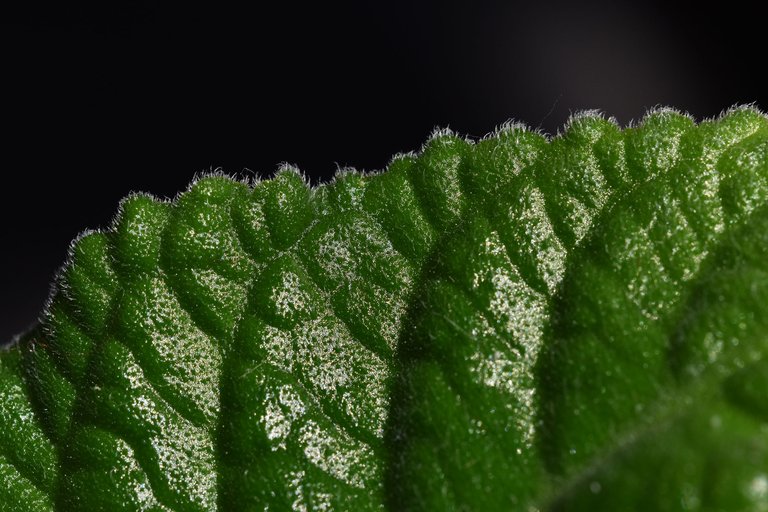 Propagating:
I have tried seed and cuttings method and both worked for me fine.
Seeds - the seeds are super small, like dust and one pod (that looks like a long bean) can really give you thousands of them! I sowed just a bit and they sprouted easily and grew really fast. Within few weeks I could plant them to separate pots (and gave away lots of them!) and if I remember correctly, they bloomed within few months from sowing. Which is pretty awesome comparing to the damn cacti that need 3-5 years!
The thing about growing from seed is that you most likely will not get an exact copy of the parent, even if you pollinate the same type. The colour will vary and to me it is cool, but if someone cares bout names and breeds it is not the way.
Cuttings - just as with African Violets all you need is take one healthy and not too old leaf and stick it in a light compost. Keep it moist in bright light and it will root and give few little plants. I know some people cut the leaf onto smaller sections and plant it like that. It works too and one leaf will give more plants. Still not as many as seeds.
The good part here is that the flowers will be an exact copy of the parent.
And I think I will wait for the ones I like to bloom and will take a leaf cutting and try to have a backup plant.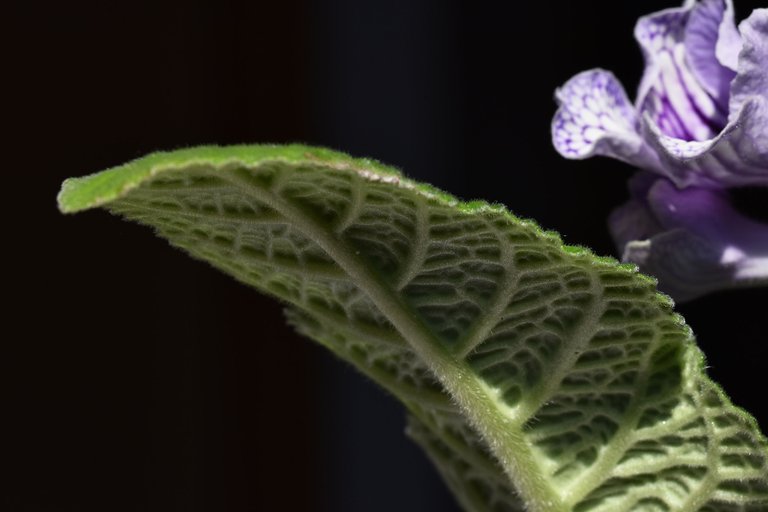 Here are some other colours I have/had. I didn't put any colour labels on them, so I am not sure if I still have them. Few died last winter and I really hope it is not the navy blue!
The two on top are the parents. Bottom - some of the babies. Pretty cool eh? :)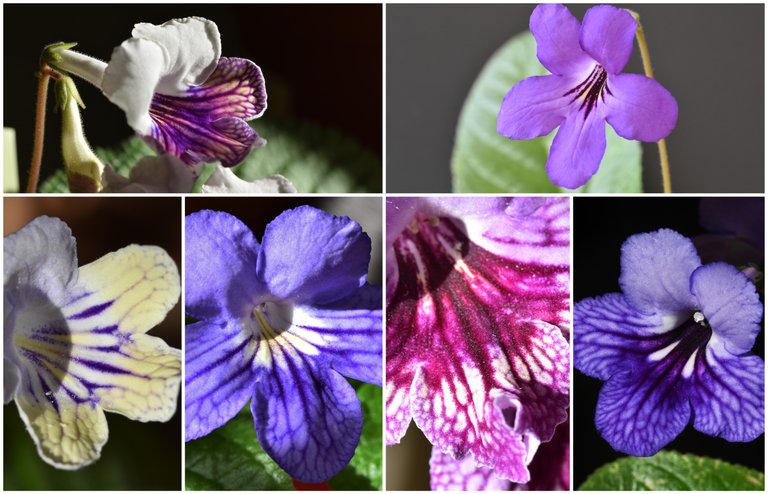 »«
Shot with Nikon D5500 + Sigma 105mm lens
All photos and text are my own.

»»-------------¤-------------««