---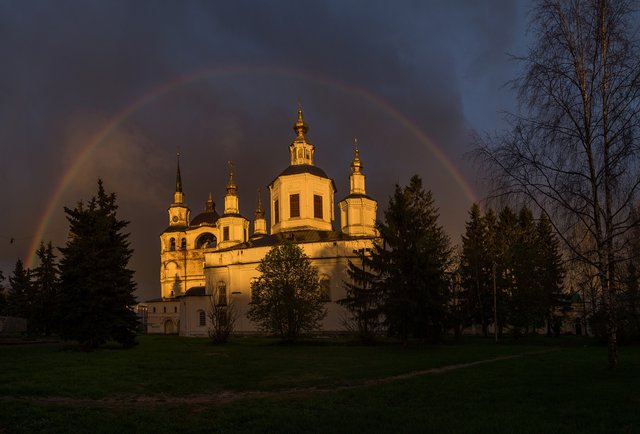 ---
I have not been here for so long because I went to my small homeland - to Veliky Ustyug. This city met me with a beautiful light, and throughout my stay in it I was pleased either with a bloody sunset, or with rainbows, or with a thunderstorm with gloomy skies. But for the former (former landscape photographers don't exist) landscape photographer is just a gift from nature!
Veliky Ustyug, Vologda region, Russia.
Rainbow over the Assumption Cathedral.
---
Panorama of three vertical frames at 24 mm, Canon 6D, EF 24-105L
P.S .: in the future you will find a lot of landscape-reportage photos from this city and thoughts on this topic!