I need to get a little distracted and go down from a height to the ground, where the annual festive event - Victory Day - took place. As it usually happens, the selection of photos for the media and for themselves is significantly different.
For myself, I choose photos that also speak about the May 9th holiday, but in a slightly different way. Some may even give a negative idea of ​​what is happening, but this is only a subjective opinion. The job of a documentary journalist is only to capture what is happening, perhaps through a small prism of his own perception of the world.
The main photo from Victory Day 2020 I consider the one below. It reflects to the maximum two thousand and twentieth year and the event taking place around.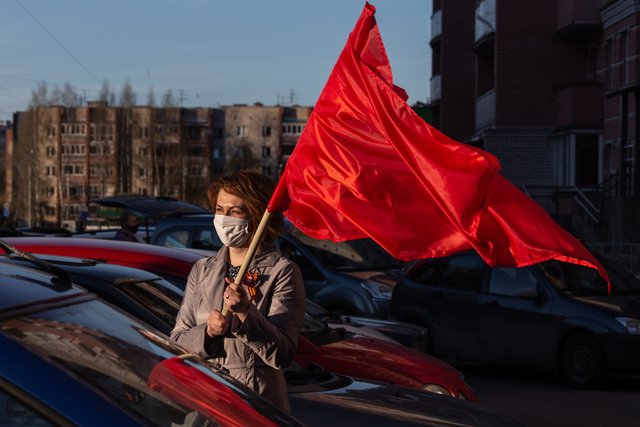 There will also be talking photos, but it's a little more difficult to understand about the event, so they will complement each other.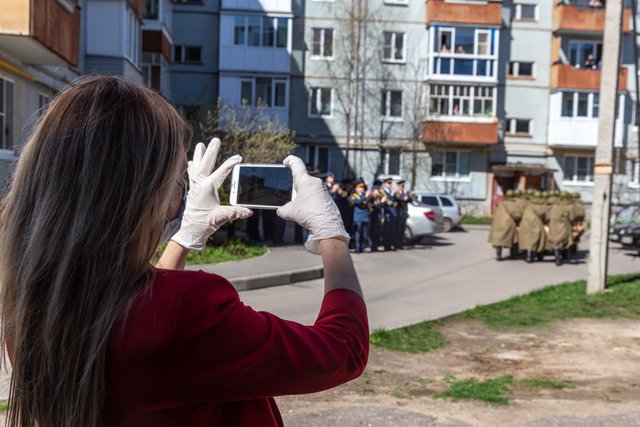 I believe that there is no need to tell anyone how the celebration of the 75th anniversary of the victory in the Great Patriotic War took place. The event passed and everyone knows that there was no mass character, but only local events in the yards.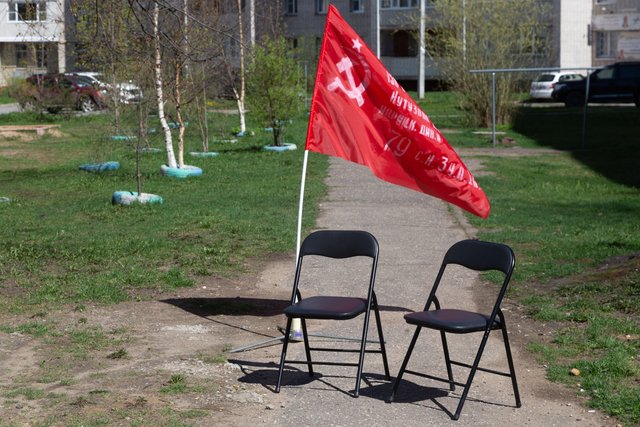 2020 is, in principle, a very special one - a mask will speak about everything in all frames.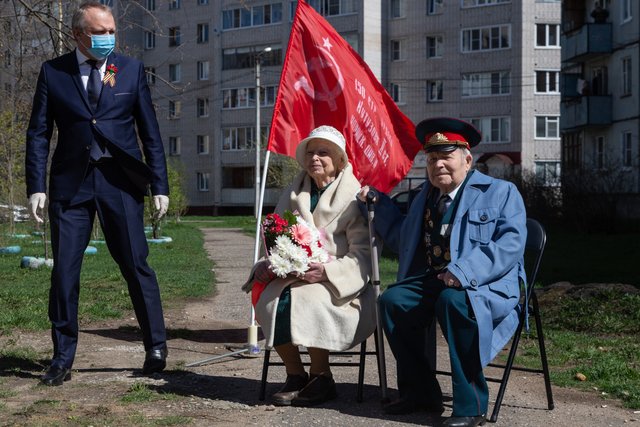 Agitation brigades drove around the city during the day and gave concerts in the courtyards of apartment buildings.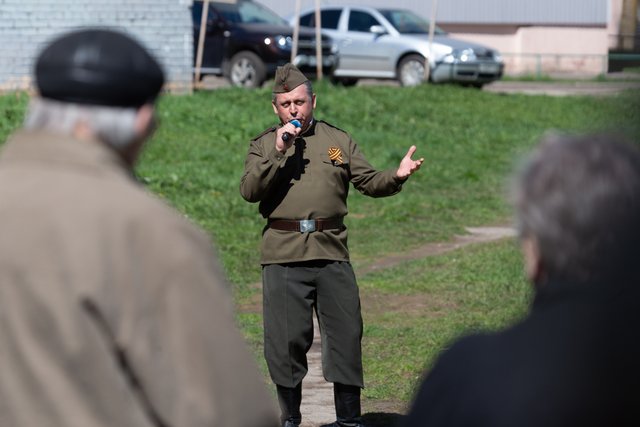 All the events taking place in the courtyards, people watched and tried to capture from the balconies.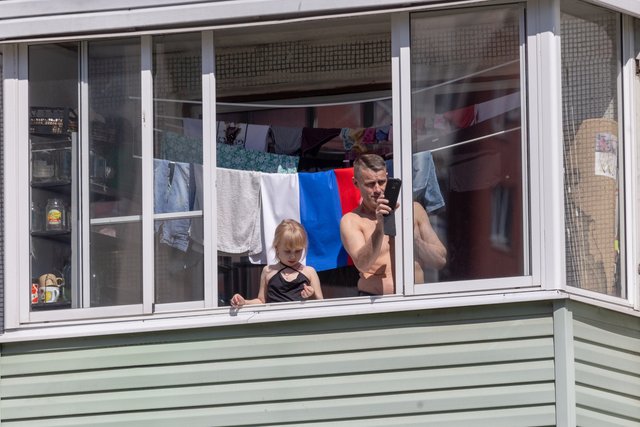 But still a lot of people went out into the street.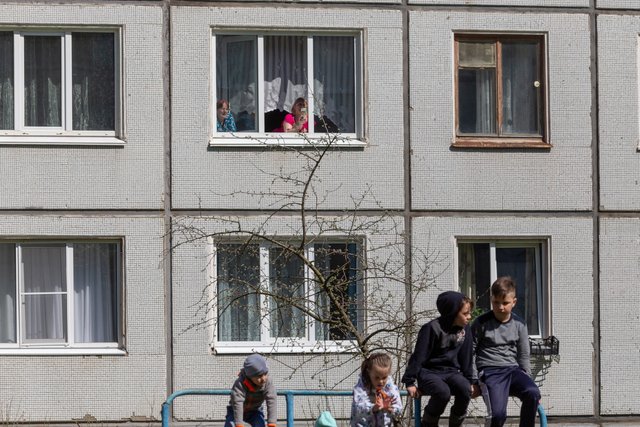 Despite the difficult situation in the country and in the whole world, local residents were glad even to such a way of celebrating Victory Day.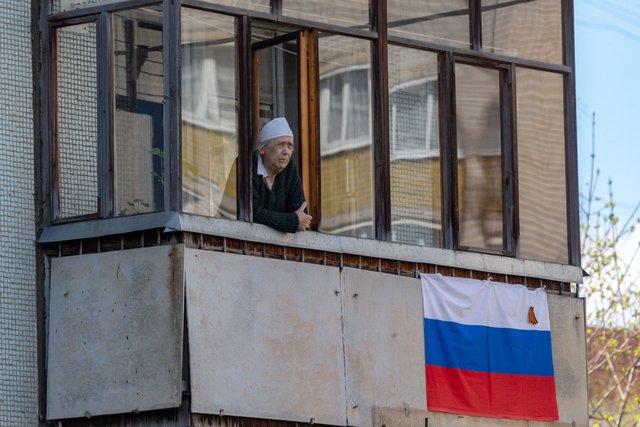 Children, adults and the elderly - all came to see the concert.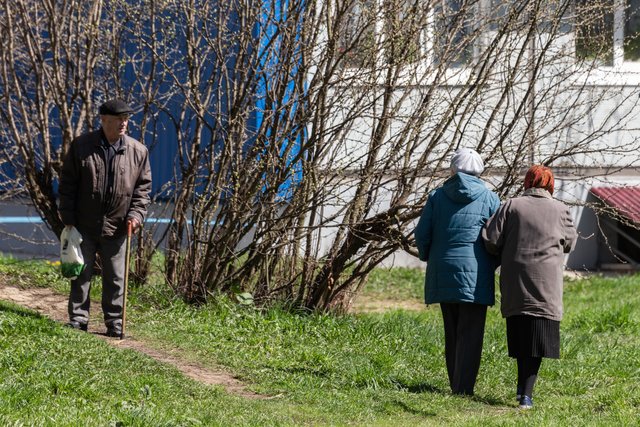 And in the evening in the yards of one of the neighborhoods there was a big concert, where a lot of people gathered.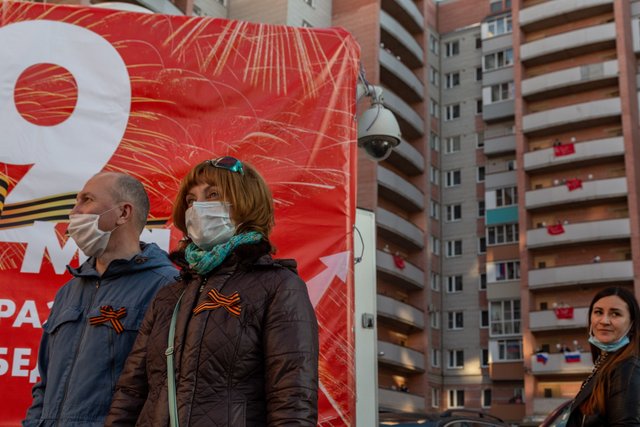 Residents together with volunteers massively went to the balconies of a high-rise building.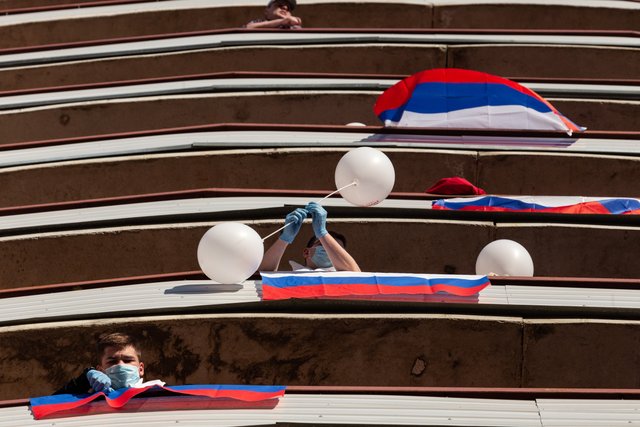 Each photo from the holiday should have at least one element talking about the event.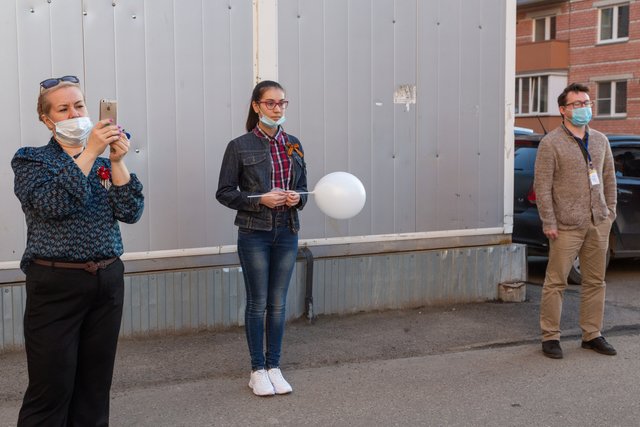 Distribution of St. George ribbons.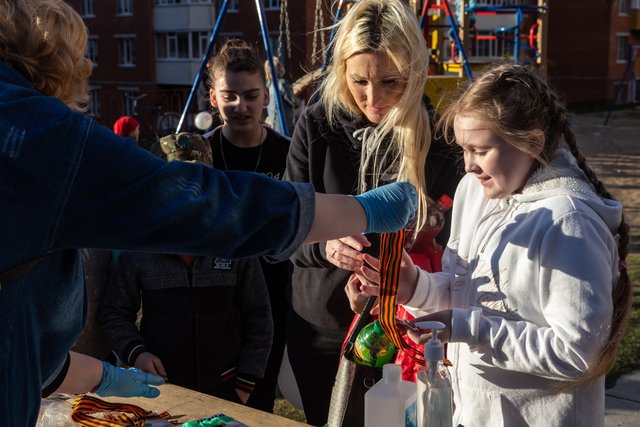 Interestingly, people who shoot everything on smartphones then review the captured video clips?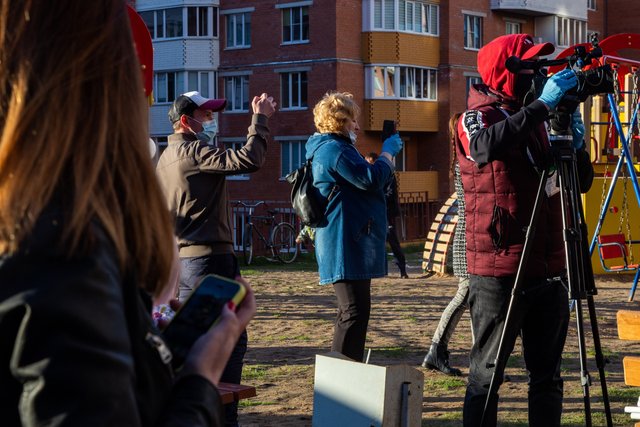 There must also be at least one abstract photograph in the series.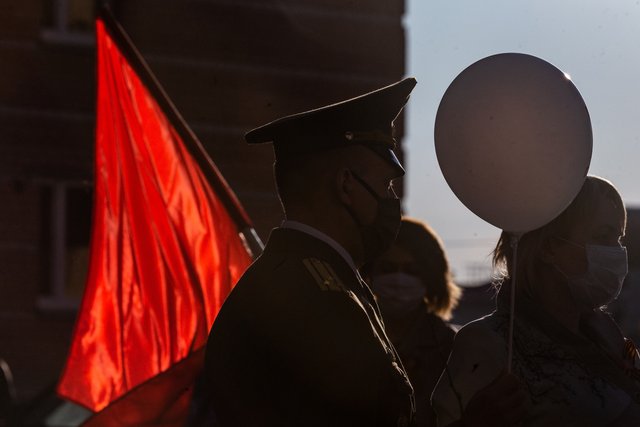 Victory Day as New Year: the expectation and anticipation of the holiday are more interesting, and the next day the whole atmosphere leaves...