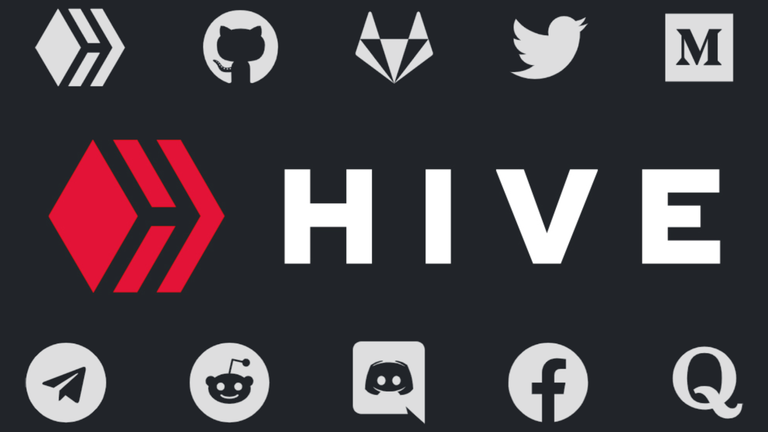 ---
The Hive Blockchain is beginning to grow and everyday it's getting more attention from the public, that's why I believe we should have a strong presence in as many places as possible. Hive is a 3.0 web platform, our mission is to bring users from the web 2.0 and introduce them to the freedom and advantages that Hive has, to be able to do that we should also have a voice in these platforms.
As you may know Hive does not have a CEO, company or sole leader. Hive is a community and as a community we need to work together to reach one of the biggest goals for Hive, onboarding new users. This goal will serve another goal, get the Hive token to as many hands (different users) as possible.
In this post I want to share all the Social Media Channels that the Hive Community has. If there is one that I am missing please let me know in the comments and I can add it to the post.
---
Hive Website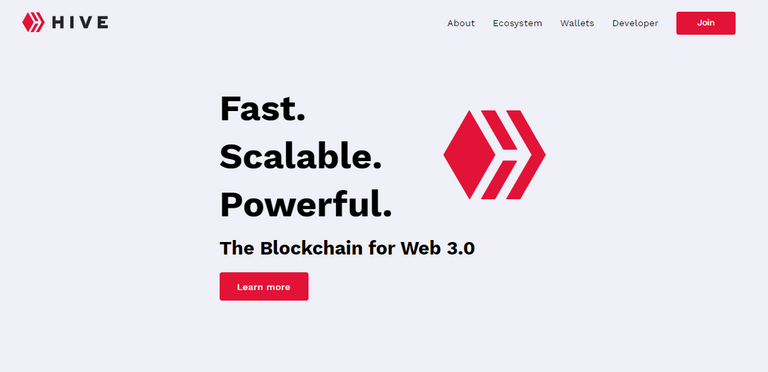 This is the go to site for Hive information. It is simple, clean and has all the data needed. Here you can also see the options to create a Hive account as well as all the different dApps, wallets and ecosystems. Signup for Hive: https://signup.hive.io/
---
Hive on the Hive Blockchain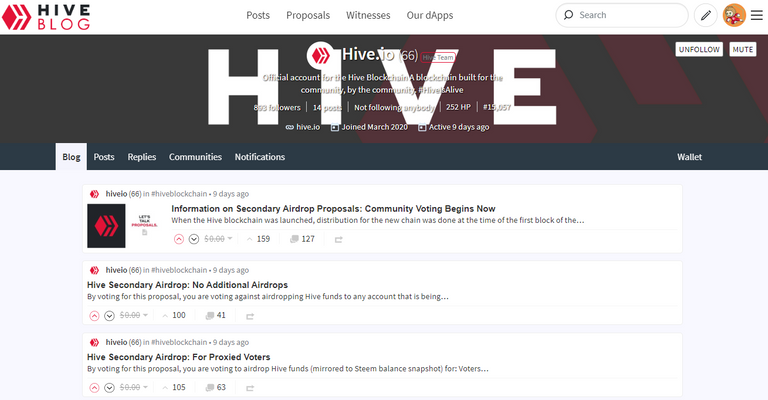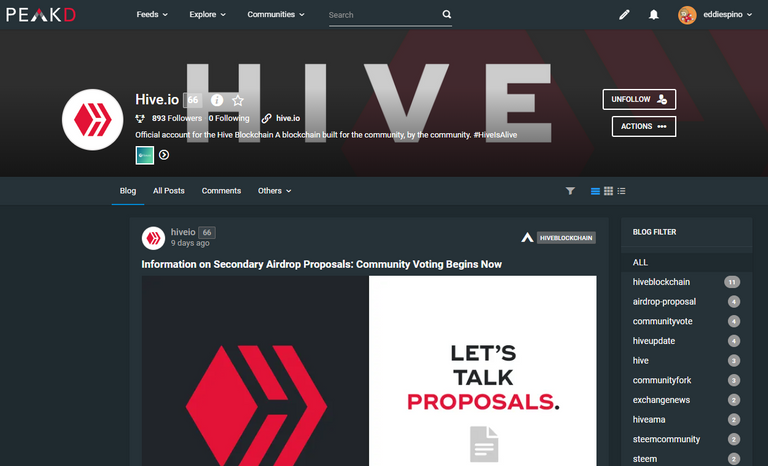 @hiveio: Follow this account to stay up to date and to read all the new information about Hive. The posts on this account are written by community leaders, witnesses and other members of the community.
---
GitHub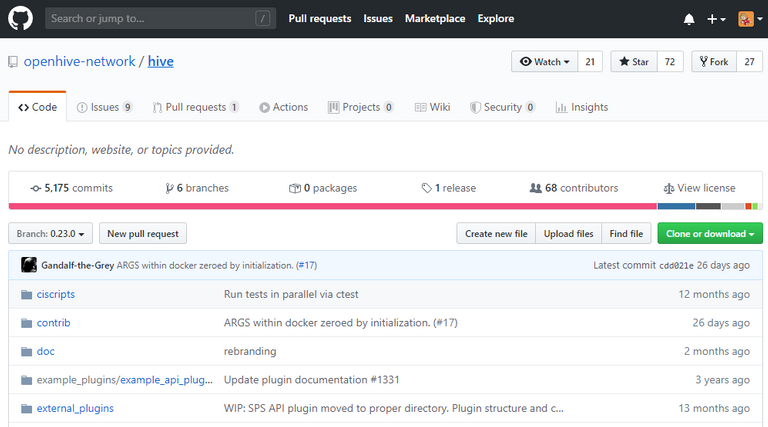 This is the place where developers can see all the code related to Hive, I'm not a developer so I cannot make any more comments about this site.
---
GitLab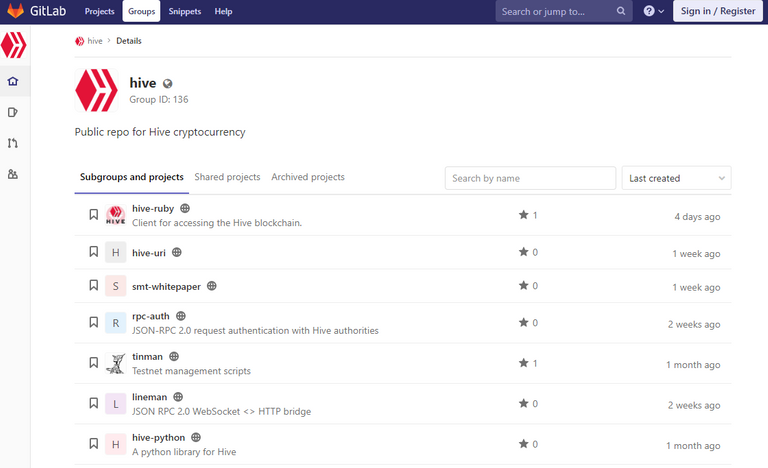 Another interesting site for Hive developers.
---
Twitter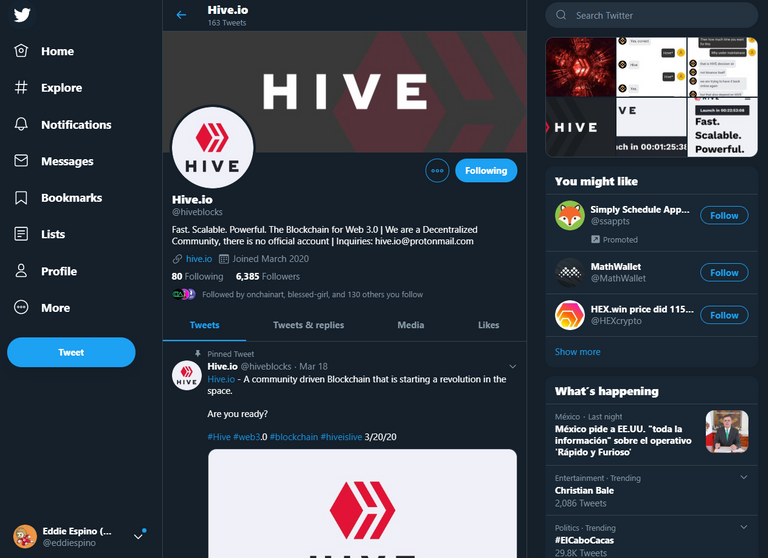 I believe that Twitter is the most active Social Media site for the Hive Community. There are hundreds of users tweeting daily about Hive, promoting and engaging with people, communities and exchanges. Besides this account there are more community accounts using twitter to promote Hive, some of them are: Trending on Hive, innerHIVE, Hive People and Hive Blockchain info, among others.
Some of the most active and engaging members of the community are: They Call Me Dan, Marky, Andrew Chaney, geekgirl, Wolf, Aceyo, Belemo, crimsonclad, CryptoFinally, Girl Gone Crypto, AusBitBank and Luke Stokes among many, many others. All of these users are active content creators, community leaders, investors and some of them are consensus witnesses. On Twitter you can find me as Eddie Espino (El Chico HIVE).
If you can only stay active on one Social Media to help promote Hive, Twitter is the best option.
---
Medium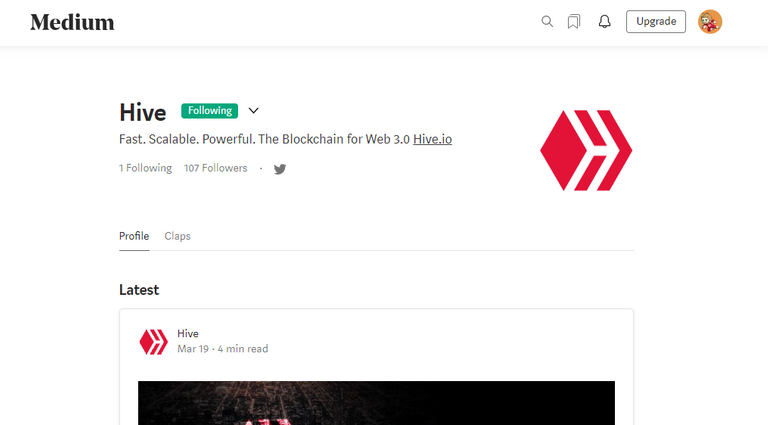 Medium is a great channel to write and read articles about crypto related topics and technology topics in general. Hive has an account on Medium, they have not publish new article but there you can find relevant information about Hive. There are other accounts like Hiver that have been writing articles of Hive news and updates. Check them out here: https://medium.com/hive-news
---
Telegram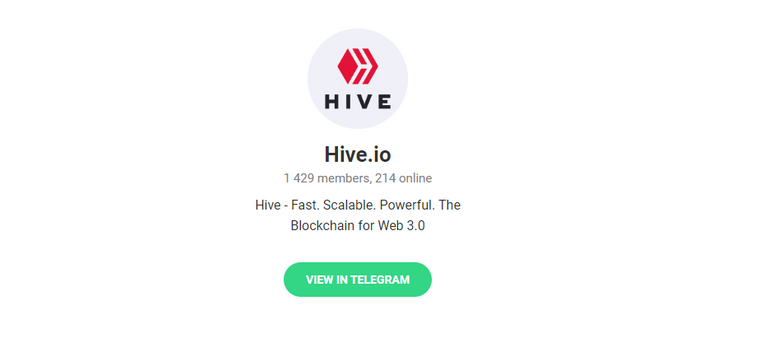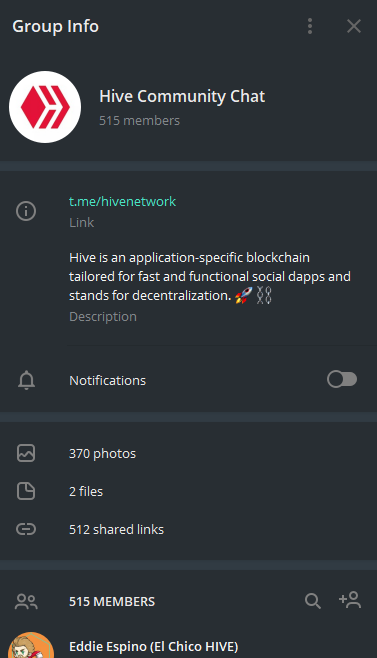 To be honest I am not a big fan of big chat groups, when it comes to chatting I prefer one on one chats. But for everyone looking for official announcements, to solve questions/doubts or to hang out with other Hivers you can join this Telegram Chat.
There is also one for Spanish speaking Hivers: https://t.me/hivehispano
---
Reddit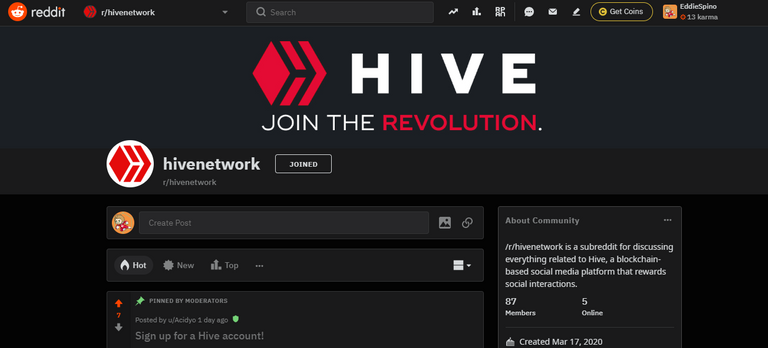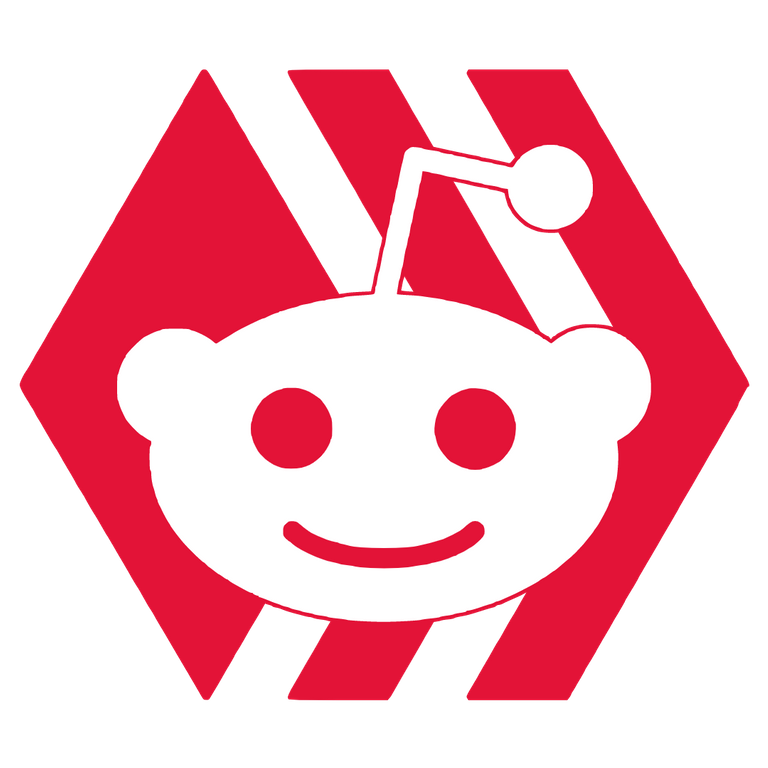 I made this logo some minutes ago.
I have had a Reddit account for more than 3 years, but I have never used it a lot. Now that Hive has its own sub reddit I plan to be more active there. @acidyo and other Hive members are moderating this sub reddit and it's starting to get some traction. Besides Twitter I believe this one can also become a great place to promote Hive.
---
Discord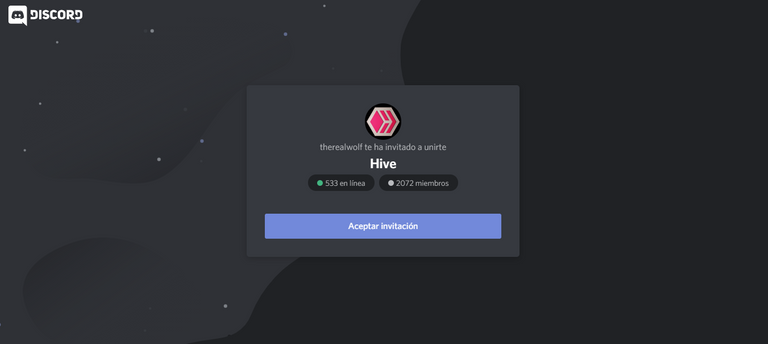 Since the beginning Discord has been one of the most concurred social media Channels for Hivers. On Discord you can find a lot of communities with their own server and Hive also has its own server where you can see what community members are up to, chat with fellow Hivers and learn what's new in Hive.
---
Facebook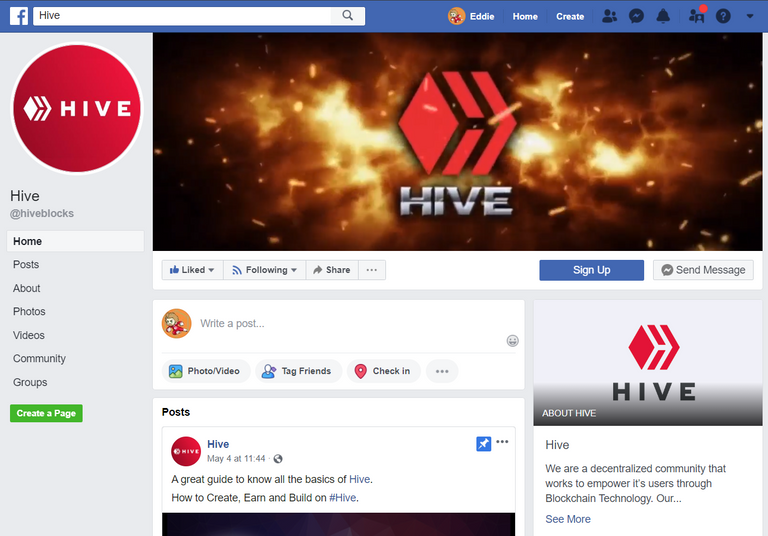 Few days after Hive was launched I found out that there was no Facebook page. I am relatively active on Social Media, I understand that for a lot of people Facebook is no longer relevant but there are still a lot of people that are using it and it can be a great place to promote our platform. I created this Facebook page and I have been managing it with other members of the community, the growth has not been enormous but we have managed to get more than 300 likes and a decent engagement some of the weeks. We have been creating content, sharing Hive posts and interacting with the community.
There is also a Facebook group where people have been sharing their posts. I wish I had more HP to be able to curate some of these posts, but so far it has been a great way to discover new users and awesome content.
We have also been battling with fake accounts, I think we may have won because I haven't seen any more movements from them.
---
Quora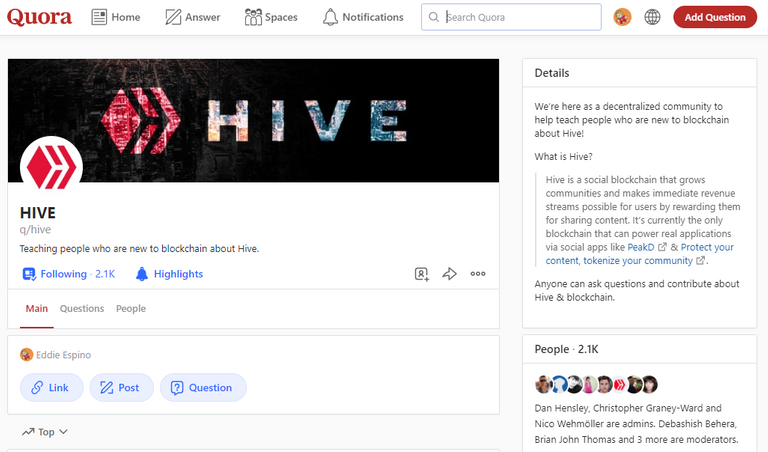 I haven't participated on this site yet but looking at all the active accounts I will make some time to engage in this community. I know @theycallmedan is a huge fan of Quora, he even went viral there a couple of years ago with his weight loss journey story. This is also a great place for people to learn about Hive and for the users that already have some experience it's a great place to share their knowledge. I'm not very familiar with Quora but as I said I will invest time to make a post or at least some comments in the upcoming days.
---
YouTube
I think that no one has created a "Hive" account on YouTube, but there are some interesting videos there. Here I am sharing a video by @khaleelkazi from leofinance.io, (you can read/listen/watch the whole article here: https://leofinance.io/hive) and I am also sharing some Hive lesson videos by @indigoocean.
---
On which Social Media are you actively participating?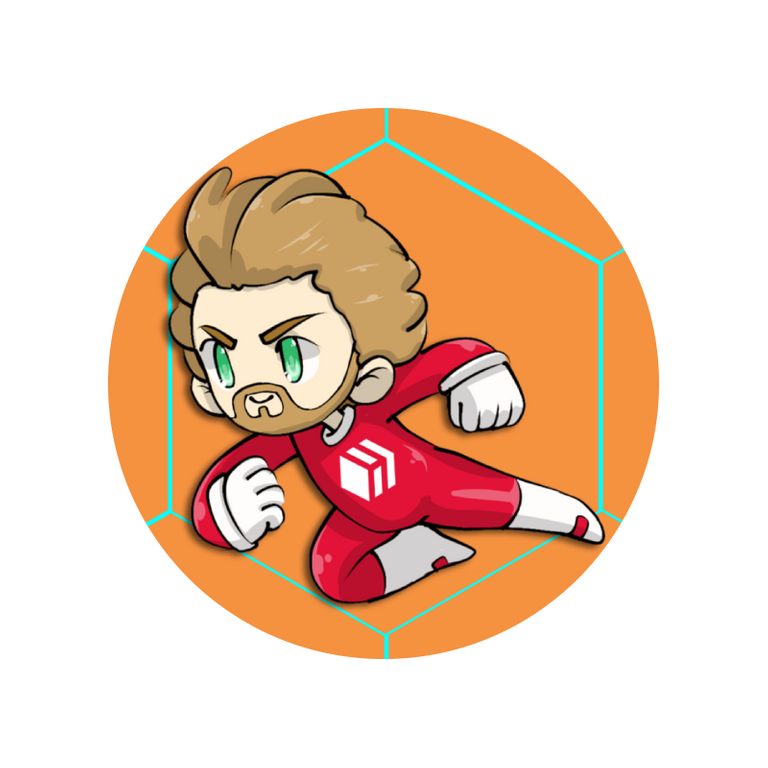 Discord: eddiespino#1698