I am excited to share my positive experience in the HIVE with my friends in the hope that they reclaim their digital identity from the corporate matrix. I want to create positive experience for people who are new to decentralized block-chains. The HIVE is a really good resource provides a wide variety of positive solutions and powerful information. I am spreading the good news because we all need a life-boat away from all the censorship & unfair algorithms. I am encouraged by @kennyskitchen & Terry Brock's series on 3speak to continue my efforts to introduce the basics of the HIVE to my friends. There is a lot of good information in these videos. You can find them here:
Doing my part to spread the good news
I created a video tutorial for my friends in Facebook/Youtube to help them start their journey with the HIVE community. Because it's time for everyone to turn their back on censorship with their digital actions. I take it as a personal mission to persuade my personal network of friends to transition to the block-chain.

Changing Minds with Laughter
I recently helped my best-friend @therealmystery join the HIVE and she was genuinely inspired by the possibilities this community has to offer. Helping her setup her account also helped me by inspiring me with an idea for a new project. I created a new shared account on HIVE called @goodguys that will be used by my closed friends and I to publish our humor without the fear of being censored or cancelled 😎 . This new project will expand my effort to onboard my friends to this community self-evolution through the block-chain. I am brimming with excitement so I am sharing my plans with the HIVE community. My goal is to bring laughter & awareness to the people in my life. The best way to cure people's spirit is with laughter. Laughter inspires people to be more receptive to listen to new information.
Creating Content with Close Friends
One of my life-long dreams is to create comics, podcast and videos with my best friends. This is why I am so excited share this new project with the HIVE community. While each of us are on different paths in life we all stay connected through thick & thin. This new shared project will be a medium for us to create fun memories and spread laughter to strangers!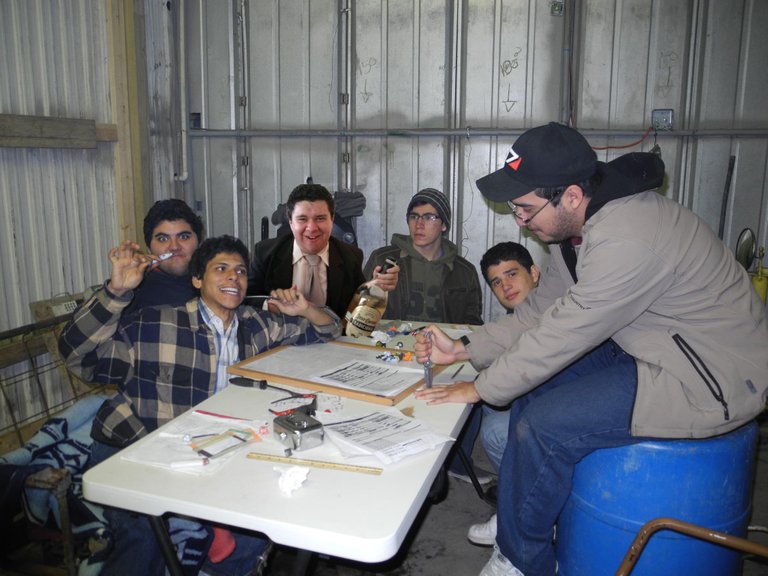 I am making this dream a reality today by launching a new episodic comic with a strange tales and surreal characters...all for the sake of weird humor. Here is a preview of a character I am currently developing: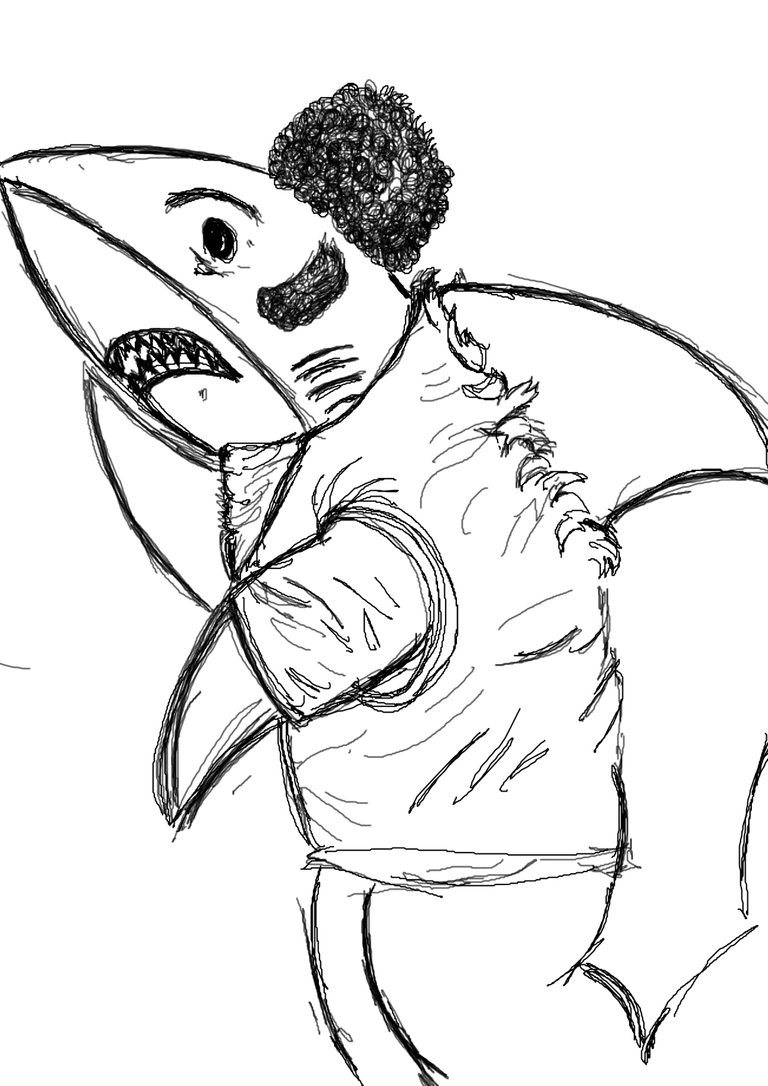 The Good Guys Club
I believe if that we create fun content with a cheeky community it will attract "normies" to the HIVE, and hopefully convince them to stay for the long-term.
My long-term goal is to eventually create a community called, "The Good Guys Club" that will be geared towards comedy, gaming, comics and cheekiness. Ultimately, I seek to grow the HIVE by attracting apolitical people to join and stay in this community because it is both rewarding AND FUN! I am also journeying to cure hearts with comedy...in the hope that they find solutions for themselves when they visit us in the HIVE.
My intention...
is to bring new people, new perspectives to the HIVE through entertainment. While it is important to share information about the bad news it's also vital that we balance the vibe of this place with humor. Entertainment, in my view, will attract more people outside of our own freedom-minded community. If people come for a laugh they are more likely to stay and extend their stay. If you like to support my efforts then please add my new account: @goodguys