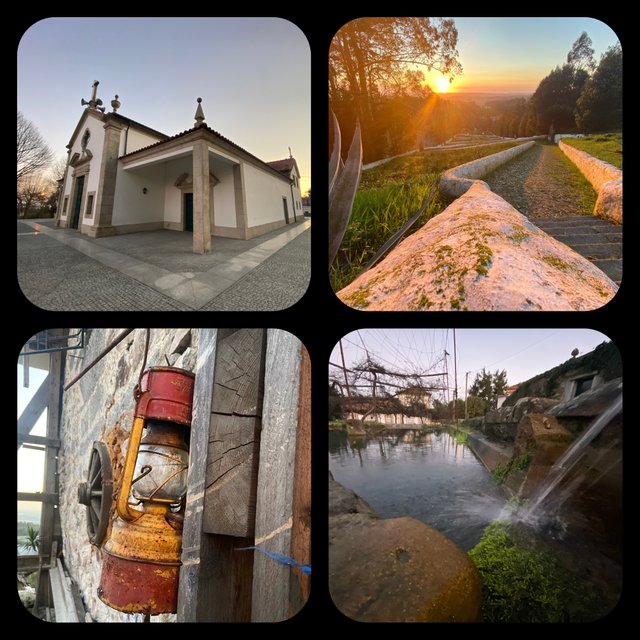 ## welcome
Today i woke up around 7 am in Albergue de Vairão, where i made my last post.
He went to find an icon of the city of Trofa, about 6 kilometers away.
A good path for walkers.
I grabbed my backpack and went "hit the road"
-Located at the west end of Trofa, on Monte de Santa Eufêmia, believing it to be one of the highest points in Trofa, from this point we can enjoy the entire landscape of the municipalities of Matosinhos, Maia, Vila do Conde and Póvoa de Varzim. It is visible from Monte Santa Eufémia to the sea, highlighting the landscape of the beach and the fields, interspersed with small scattered houses.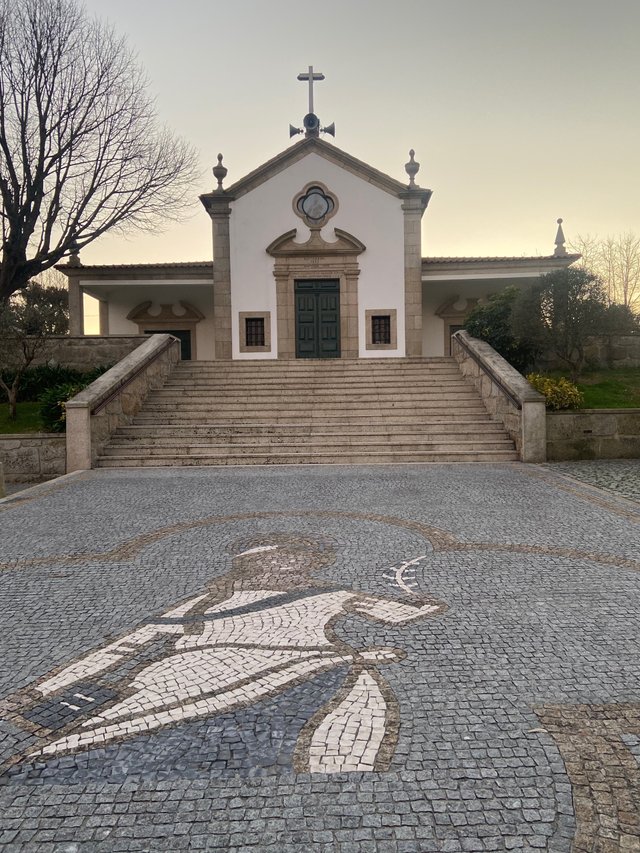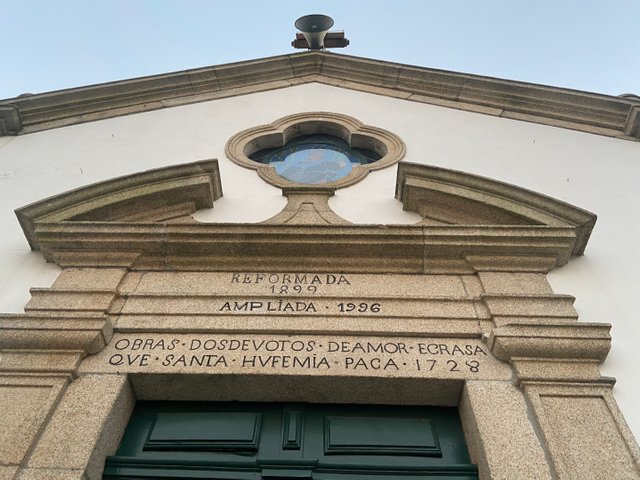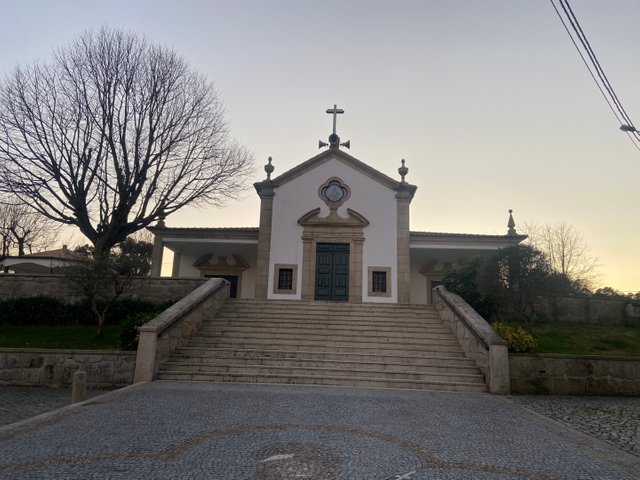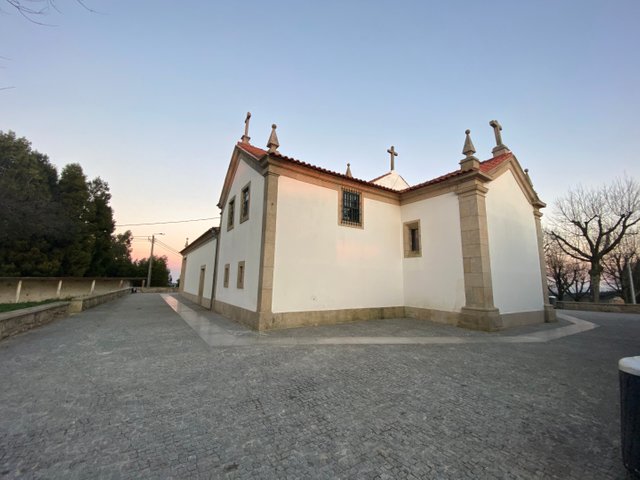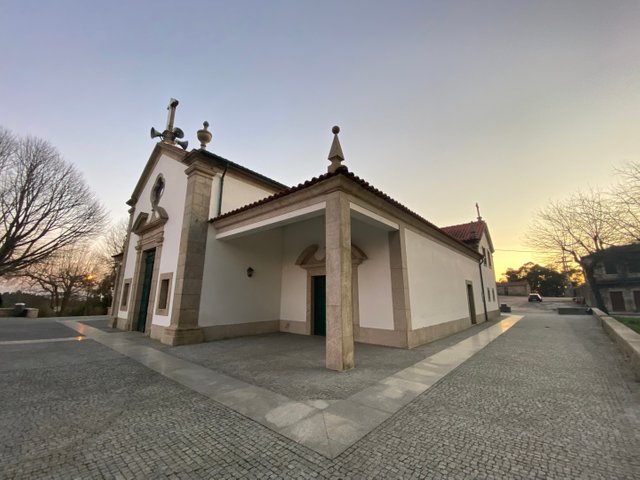 I started by showing him the church, but all was not well. First, I went up about 300 steps.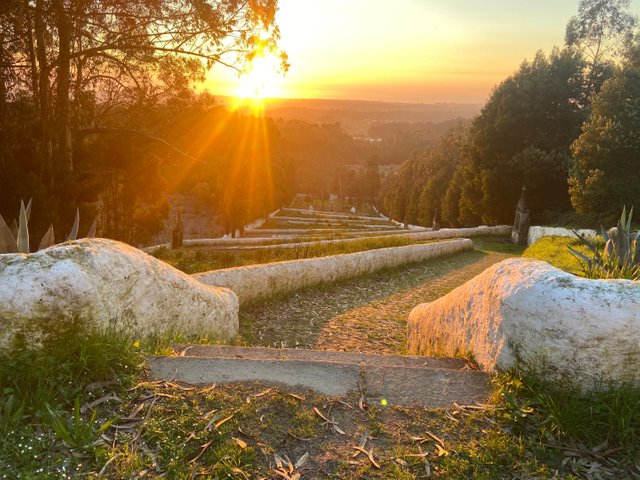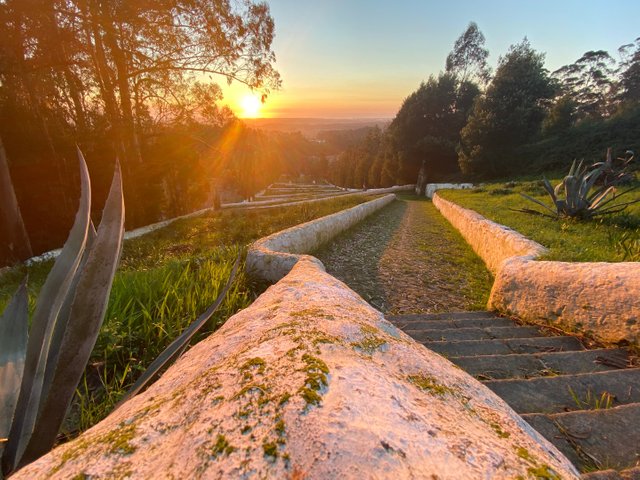 Finally i got to the end of the climb now i got to the top of the hill and started my visit.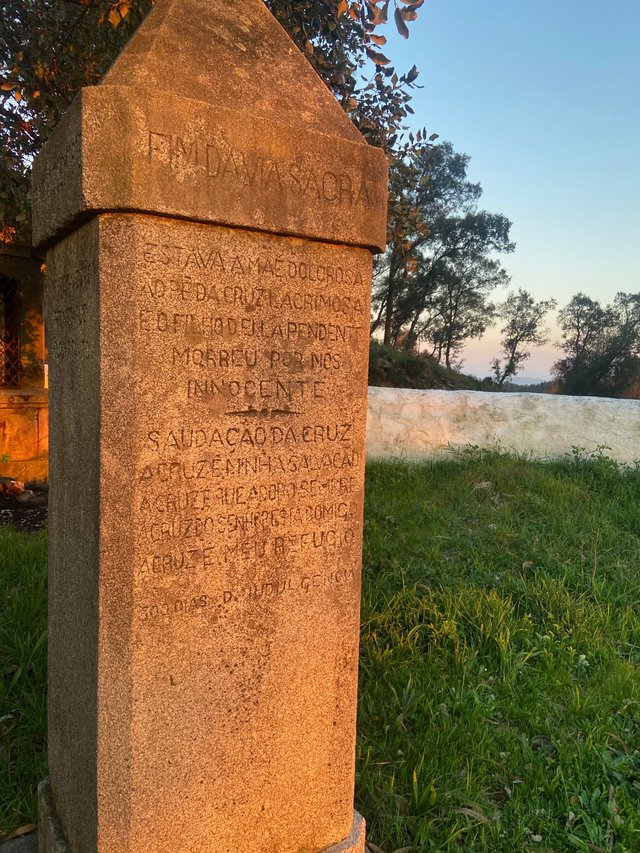 The place is known for its very old pilgrimage, in honor of Santa Eufémia, held on the third Sunday in September. Today, there is a chapel that is still a place of worship among the fishing communities of northern Portugal.
This point, visible from the high seas, is a traditional reference point for coastal navigation. Before implementing light and sound maritime signaling systems (headlights).
It was kept overnight and on foggy days for nautical guidance.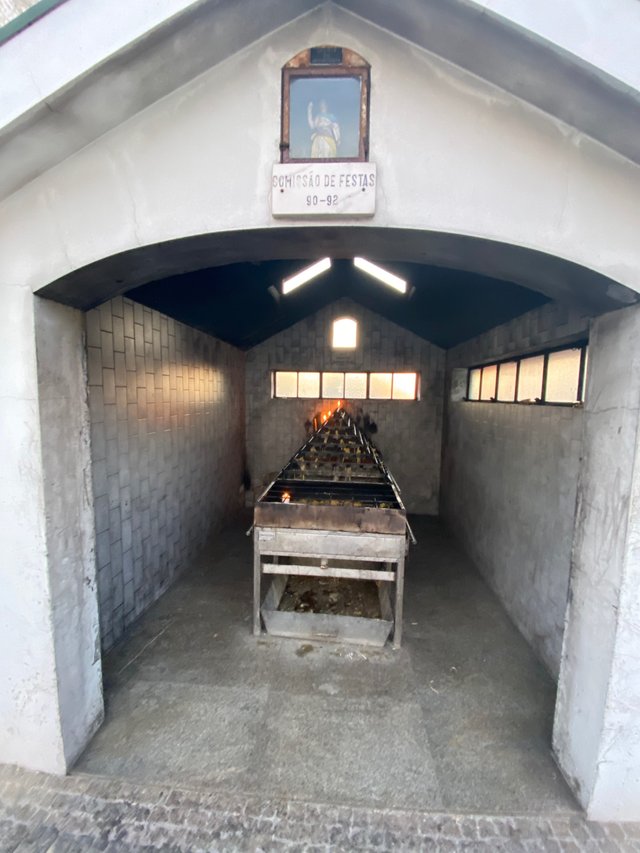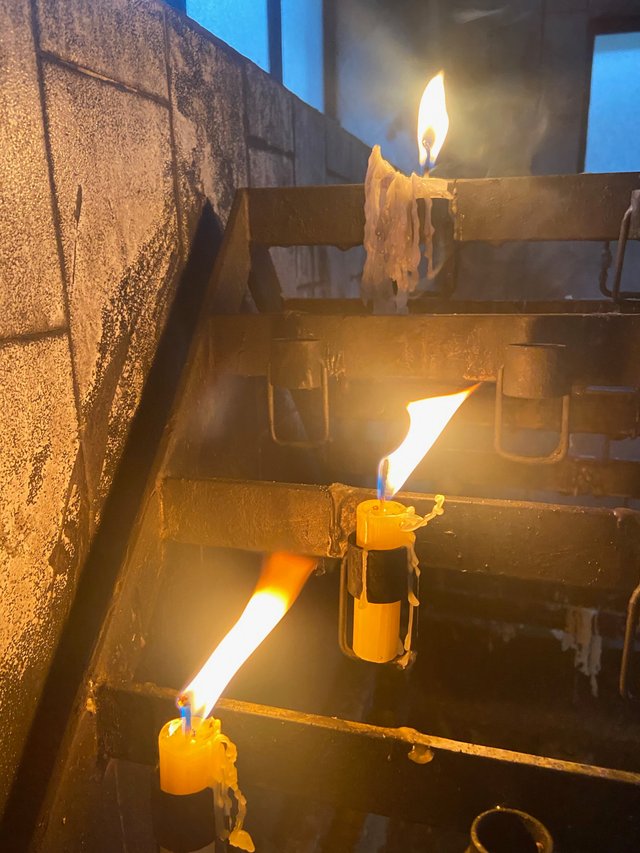 The place has a worship area and to keep promises a place to light our candle.
I still arrived quite early and had not yet been opened, so I went for a walk around the area and saw a place for the Portuguese fanfare to act near the church.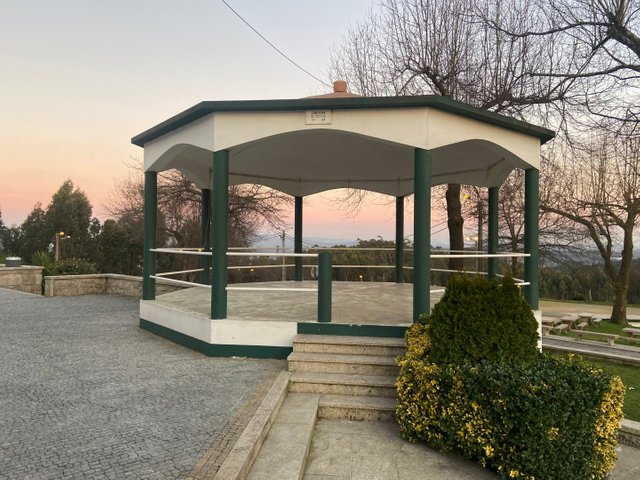 Something that really puzzled me is that, in addition to a cafe and a restaurant, there is a house with a fantastic point of view, but with written words that remind us of anti-religion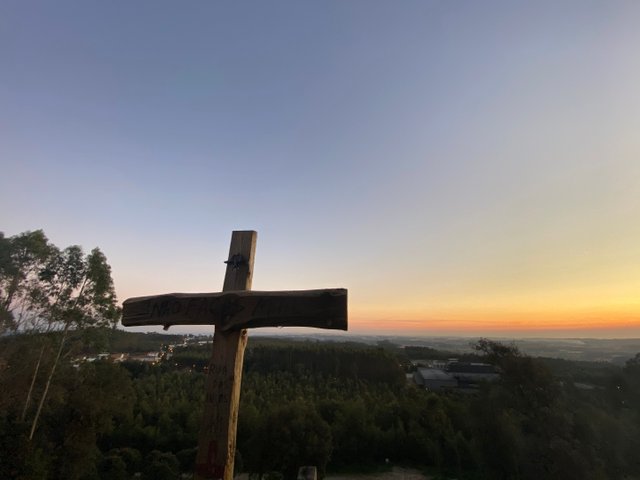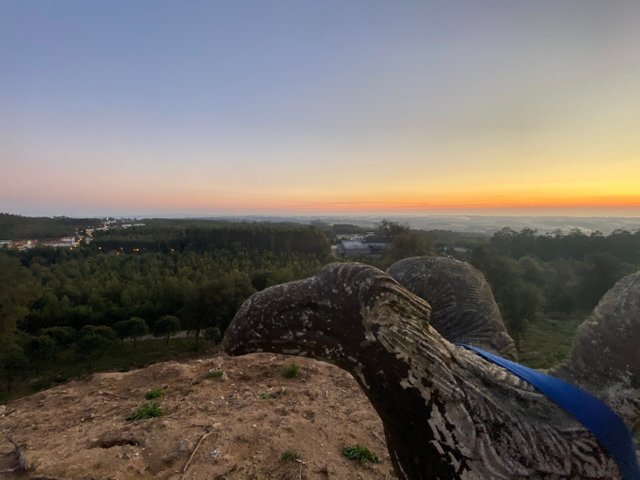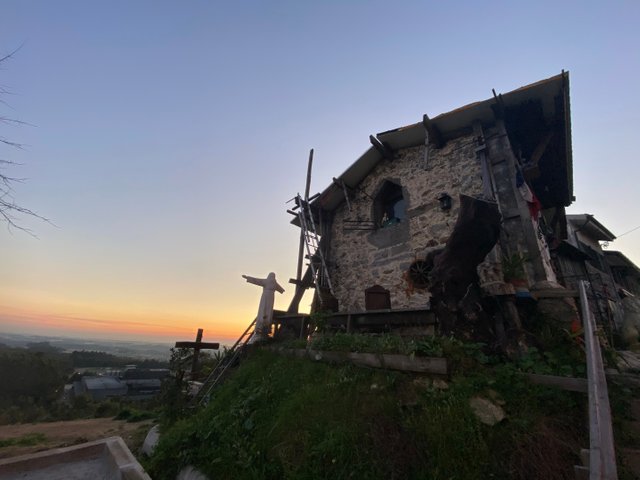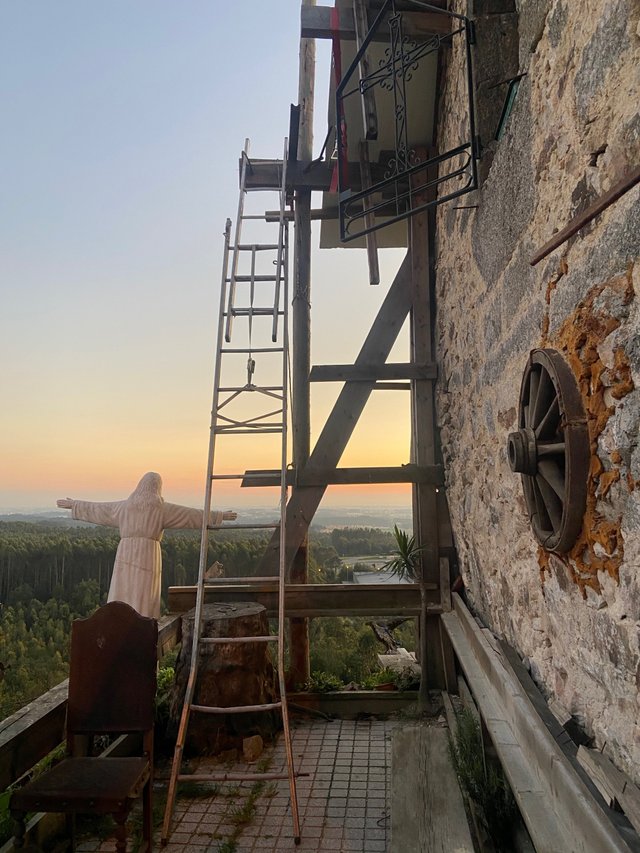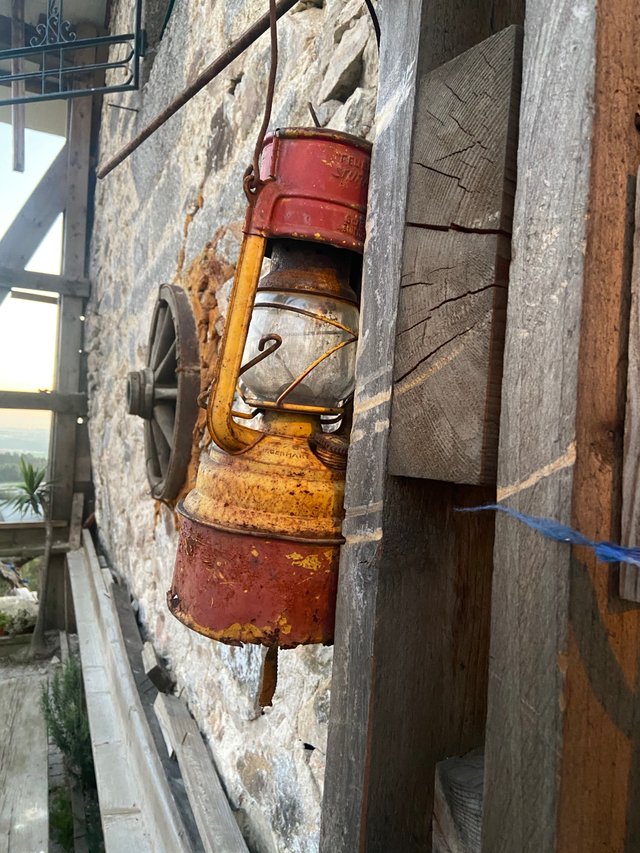 The space also has a fair every Sunday, in addition to helping all the people who walk there.
I believe that faith "moves mountains" and the proof is in this church with the mobilization of people to walk trails to fulfill its promises.
That's all for today, I'm going to take the bus and get down a little further to the center of Vila do Conde. Tomorrow I will visit the beautiful beaches of northern Portugal.
I am going to sleep in Azurara, where tomorrow I will start my adventure by the sea.
Well, for today is everything I hope you like it.
All photos and texts are my own, using the Banco de Historia de Portugal to improve the framing
See you soon
### DREW