Hi everyone.
I finally felt like drawing something today but I think I've forgotten how...
It took me such a long time just making a massy sketch.
When I broke my iPad back in March, I've lost most of the drawing files on Clip Studio (drawing app).
I downloaded the new Clip Studio right away when I got a new iPad but I haven't opened it since.
I realized that new Clip Studio looks different and I almost had to re-learn how to use it!!!
Anyway, here is a sketch of Archer from anime Fate/stay night.
I hope I remember how to colour...
皆さん、こんにちは!
久しぶりにお絵描きがしたくなったので失礼いたしますwww
3月にiPadが壊れた時、Clip Studio(お絵描き用アプリ)内のファイルをほとんどなくしていた私です。
新しいiPadを購入してすぐに同じアプリをダウンロードしましたが、今日まで開かずにいました。
いやいや。。。開けてびっくり。
デザインが変わっていて、ツールの場所は同じだと思うのですが、なかなか使い方に馴染めなくて苦労しています。
しかも描き方を忘れているぅ〜〜〜!!!
スケッチひとつするのに物凄い時間がかかってしまいました。
しかもぐちゃぐちゃで悲しいです。
アニメ、Fate/stay nightから大好きなアーチャーを模写アレンジ。。。はい、模写、"アレンジ"。。。模写はできん!笑
これから色塗り頑張ります。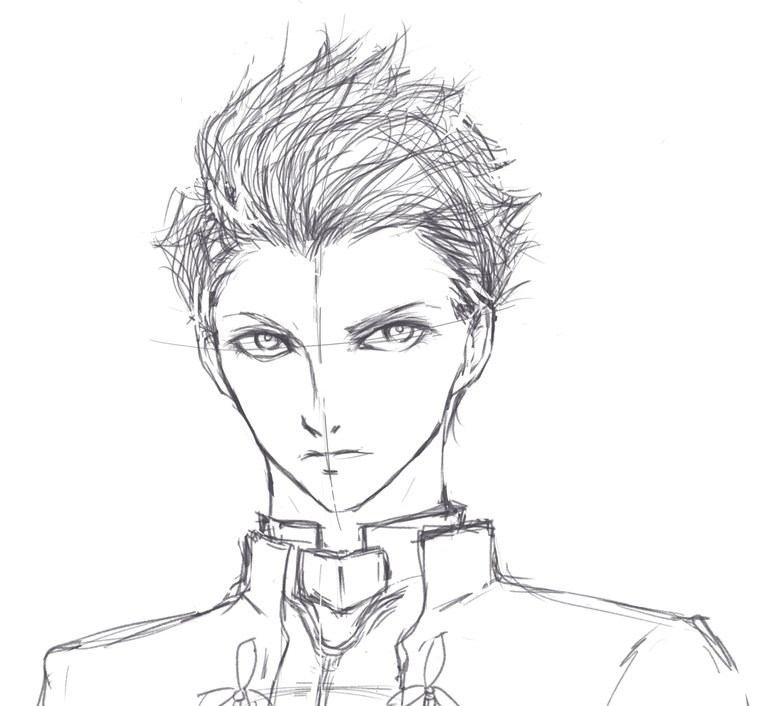 Here is a screen shot of Google page for Archer as a reference.
こちらGoogleさんのページのスクショ、参考にして描いてます。
☆☆☆
Thanks for visiting!
いつもありがとうございます!