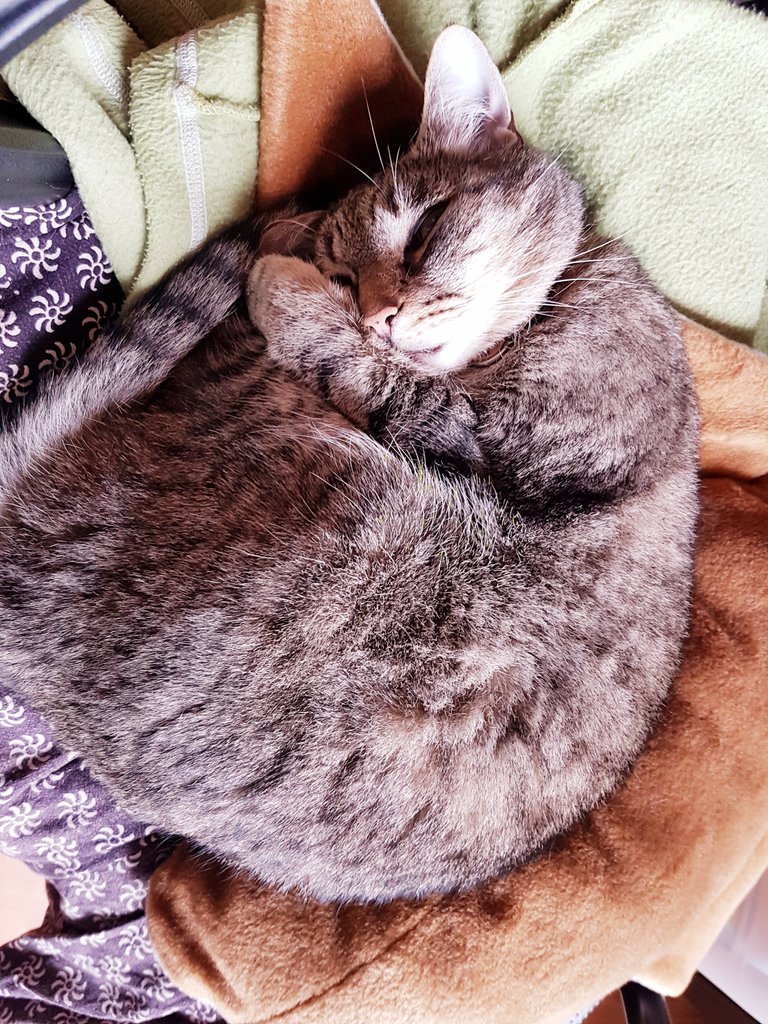 "Stink eye"...I came across many slang terms when I was learning English but I must say this is one of my favourites expressions. I think it describes the situation very well.
Anyways, we are so blessed to have Pepper in our family. Look at her little face. She can give you the stink eye even when she is half a sleep. She must be so special lol.
Does your kitty give you the stink eye? I get it a lot haha.
"Stink eye (スティンクアイ)"...直訳は臭い目...ですが、目は臭くなりませんよね、笑
英語を勉強していると色んなスラングに出会いますが、このStink eyeという表現はなんだかしっくりくるというか、使いやすいです。嫌な顔、不満そうな顔をされた時などに使います。
さてさて、私たち家族はペッパーに会えて本当に幸せだなぁ〜と思います。
見てください、この可愛いお顔を!お昼寝中であっても決して嫌な顔を忘れない、笑
嫌な顔をしても可愛いなんてニャンコって最強です。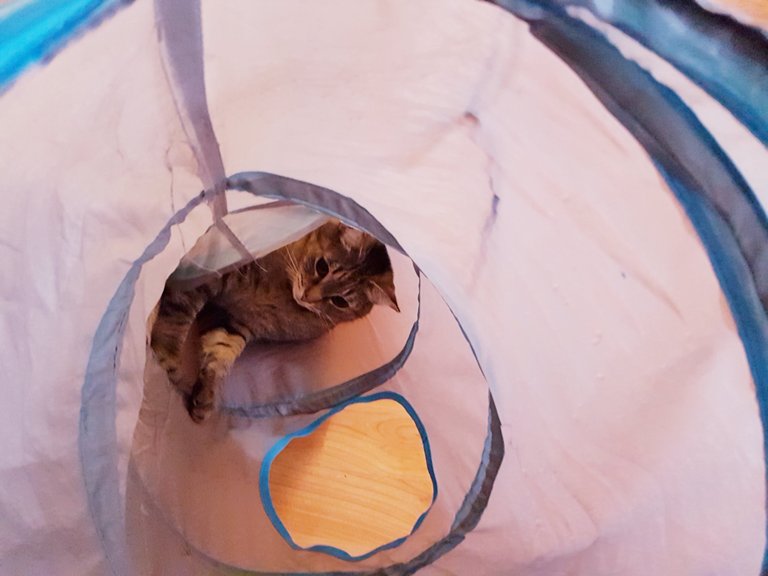 I found her in her tunnel the other day playing with a pen. She likes playing with pens and a piece of old necklace chain. She likes bottle caps as well.
I saw a video of cat playing with cotton swabs somewhere so I gave it a try but it didn't make noise so she got bored right away.
Does your cat have any favourite things to play with?
先日、トンネルの中で遊んでいるのを見つけました。ペンや壊れたネックレスのチェーンを持ち込んで遊ぶのが好きです。ペットボトルのキャップも。どこかの動画で綿棒で遊ぶ猫を見たのですが、綿棒は投げでも音がしないのですぐに飽きてしまいました。
皆さんのおうちの猫はおもちゃ以外の物で遊びますか?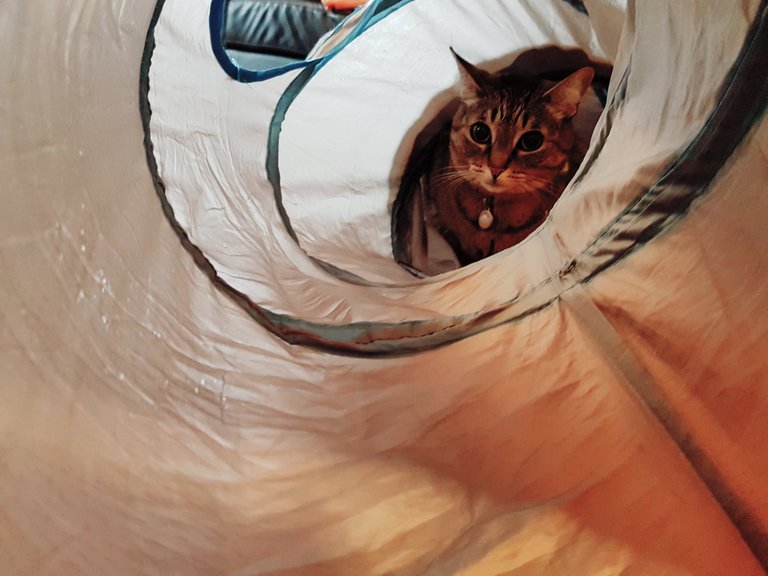 Happy Caturday!
Have a wonderful weekend.
ハッピーキャタデー!
よい週末をお過ごしください。
☆☆☆
That's all for today.
Thanks for visiting!
いつもありがとうございます!