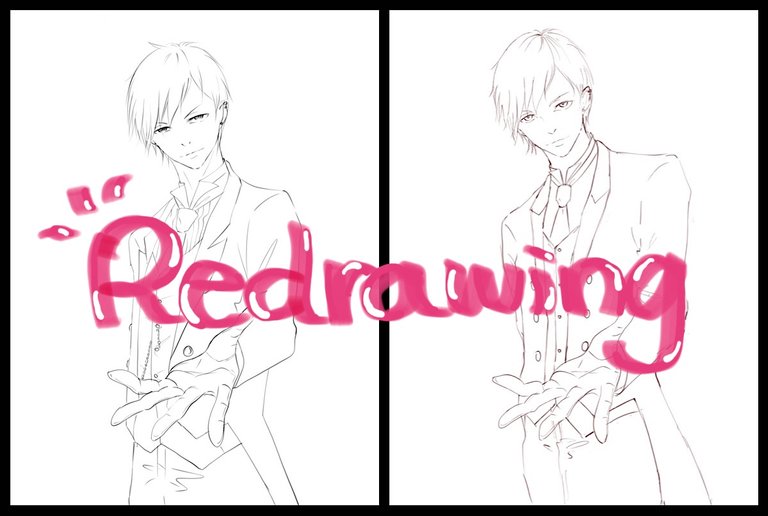 Hello everyone!
I'm redrawing my original character I drew two years ago.
I really prefer drawing male characters over female characters. Sorry Zelda. I'll get to you later lol
I found my old post from two years ago. If you would like to check it out, HERE is the link.
I hope I improved a little over the past two years. I draw the eyes and eyebrows differently now. I remember I really liked my drawing two years ago but looking at it now it looks so unbalanced and funny.
I started by tracing my old drawing first but my pen had a hard time following the line. There were so many spots that I didn't like. I had to fix a lot.
皆さん、こんにちは!
ただいま、ちょうど2年前に描いたイラストを描き直しています。
やっぱりイケメンくんを描くのは楽しいですね。ごめんよゼルダ、後で仕上げるからぁ〜、笑
2年前の投稿を見つけたのでよかったら見てやってください→こちらです。
この時はカッコよく描けたと思っていたのに、今見るとイマイチで直したいところが沢山です。
2年前のイラストをトレースしながら描いたのですが、トレースしているはずのペン先がずれるずれる!
2年で少しはお絵描きが上手になったのか、絵の好みが変わったのか、、、目や眉の描き方も変わって自分の変化を見れるのは面白いです。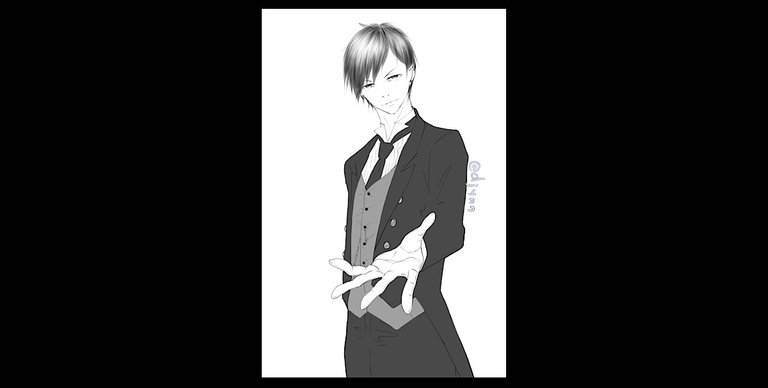 I coloured my old drawing with just some shades of gray (the drawing above), no shading. I'm planning to colour properly this time but I really like the simple look just with base colour. I'm having a trouble choosing the colour of his hair and his eyes as well.
Omg...I've got so many butlers 😍
My bad habit is that I get so satisfied after adding base colour and I usually have hard time moving to the next process haha
前回はベースカラーを塗っただけで放置していました(上の写真) が、今回はちゃんと色を塗ろうと思います。
でも、シンプルにベースカラーだけのイラスト好きなんです。髪の色と目の色も迷います。
わわわぁ〜執事がいっぱい😍
だいたいベースカラーを塗ったところで満足して、なかなか先に進めないのが私の悪い癖であります、笑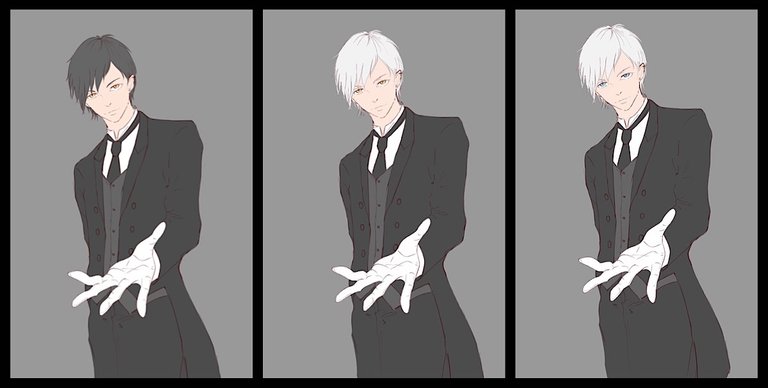 ☆☆☆
That's all for today.
Thanks for visiting!
いつもありがとうございます!