Physical Distancing is LOVE / 愛のかたち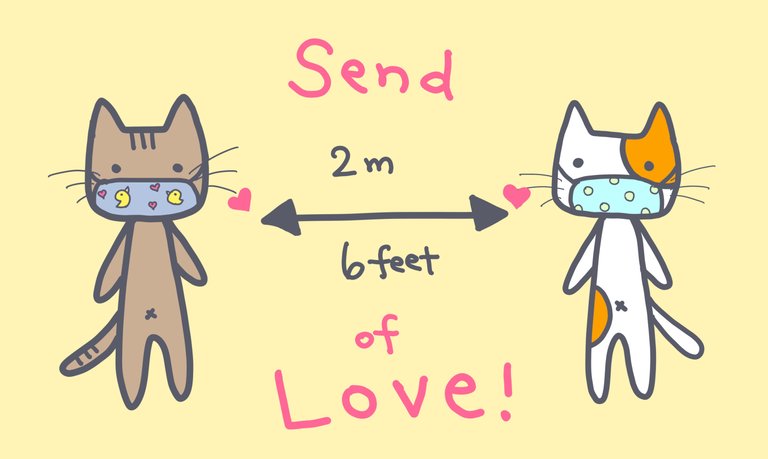 Illustration by
@djynn
Hi everyone.
The situation with COVID-19 changes so fast everyday.
I've been glued onto Twitter feeds and related news links everyday for the updates.
It is scary and depressing to see the number of cases increasing.
I try to take my eyes off from the news but I often find myself glued back onto the news not too long after.
Now, we are advised to wear non-medical masks in addition to physical distancing to stop the spread of COVID-19. The health officials say that non-medical masks will not protect us from getting infected but it will reduce the chance of your respiratory droplets coming into contact with others.
We should try everything we can to protect ourselves and others.
Anyways, I think even in such situations, we should keep our eyes open for fun and interesting things.
Today, I would like to share some tweets and YouTube links that put a smile on my face.
I hope they do the same for you.
皆さん、こんにちは!
コロナのおかげでバタバタですね。こちらも毎日状況が変わるので、私はニュース関連のツイートから目が離せないでいます。
違うことを始めてもまたニュース関連記事を読んでいる自分がいます。
こちらでは昨日、周りと距離を置いて活動することに加えて、マスク使用のアドバイスが出されました。
ここでアドバイスされたのは医療用のマスクではなく、普通のマスクの使用です。
自分を感染から守るためでなく、感染していても症状がないことがあるため、自分から他を守るためのマスクです。
話しているだけでも唾が飛びますからね、気をつけないといけません。出来ることは何でもしようと思います。
さてさて、今日はこんな時でも面白いことやわくわくに目を向けたいと思って見つけたツイートとYouTubeの動画を紹介します。
CBC ニュースより。これはカナダの首相、ジャスティン・トルドーが子供たちに宛てたメッセージをレゴ化させたものです。
Tweet by my favourite voice actor Junichi Suwabe to all the mothers who are staying home to take care of their children.
He's got the best voice!
私の大好きな声優、諏訪部順一さんのツイート。外出自粛で家にいる子供達を支えるママさんたちに応援のメッセージです。
こ、声が最高です。私も頑張ります!
Really cute photo I found on Twitter
Twitterで見つけた可愛いパグくん。
Funny doggo and kitties on You Tube
YouTubeで見つけたシバ犬とニャンコたち。
How to make masks with handkerchiefs/bandanas and hair ties.
マスクの作り方。。。
Oops, they are mostly COVID-19 related posts xD...I just noticed that now.
あ、どういうわけか、ほとんどコロナ関連でした、苦笑
☆☆☆
Thanks for visiting!
いつもありがとうございます!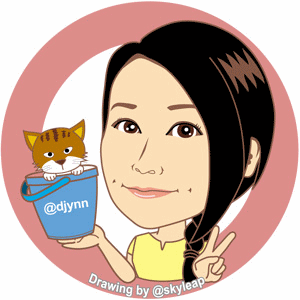 ---
---