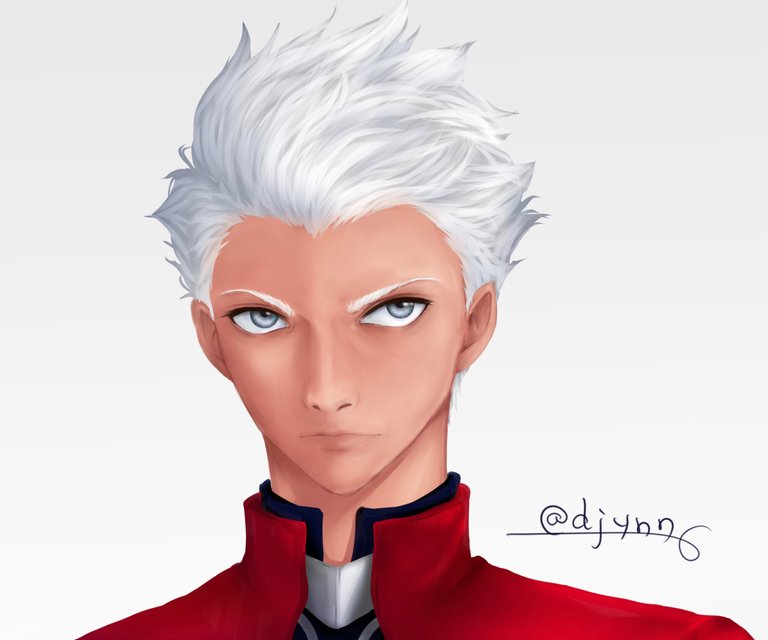 Hi, everyone...
I've been busy colouring this piece...I mean it's more like...trying to figure out how to colour 🤣😭🤣... since I made a sketch of it.
I hope I don't run out of motivation haha...
This is Archer from anime Fate/stay night.
I'm a big fan of anime as you already know and I must say that he is one of my favourite characters.
If you are interested in the show it's on Netflix in Canada. You might be able to find on Netflix in your country as well.
Anyways, the photos below are the process.
From the rough sketch, I created a cleaner sketch because the rough sketch was simply too messy to work with. Although, the cleaner sketch will be turned off at the end.
I struggled with colouring the nose, the lips...and shading of the face and the hair......ok ok...I struggle all over lol
I don't know how many times I erased the hair until I found the hair colouring brush tool! Oh boy, this brush is handy!
皆さん、こんにちは...
お絵描きを再開して以来、色塗りで忙しく、、、いや、、、どちらかと言えば、色の塗り方に迷ってなかなか前に進まなくて忙しいように感じた。。。で忙しく、笑
やる気がなくなる前に次へ進みたいなと思います。

こちら、アニメ、Fate/stay nightよりアーチャーです。
大好きなアニメキャラクターはたくさんいますが、常に1位あたりをうろうろしているキャラクターであります。
カナダのNetflixでも観ることが出来ます。

さてさて、下の写真はお絵描きの過程です。
ラフスケッチがあまりにもぐちゃぐちゃだったので、少し整えてから色塗りを始めましたが、今回は最後にこのスケッチのレイヤーはオフにします。
特に鼻と唇を、、、えっとあと、顔の影と髪も。。。ああ、、、よく考えたら全部ですね、塗るのに苦労しました、笑
髪など何度消して塗り直したことか。。。最終的に髪塗り用のブラシツールを見つけてなんとか落ち着いた感じです。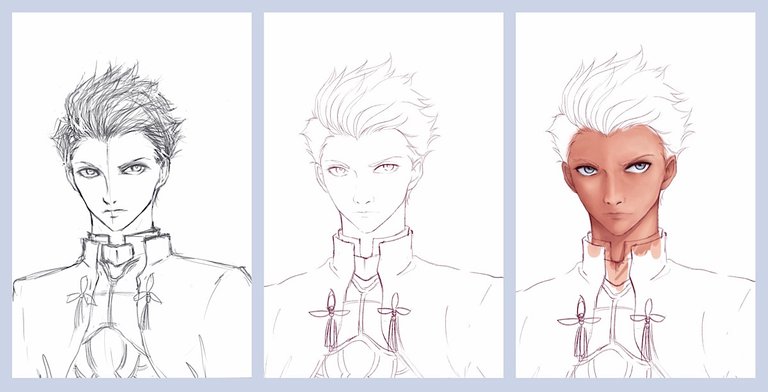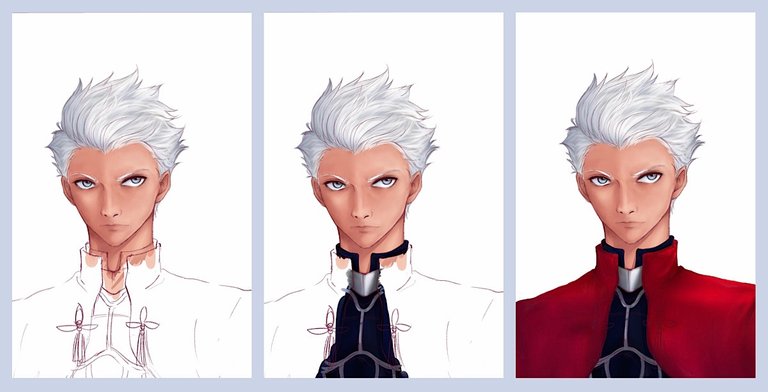 I'm used to drawing with lineart so I tend to like the crisp look of finished drawing with lineart but this time I'm turning the cleaner sketch layer off and my Archer is done! ;)
線画を描いて色を塗ることに慣れているので、線画のあるメリハリのある仕上がりが好きなのですが、今回は線画じゃないけどスケッチレイヤーをオフ!
アーチャーの出来上がりです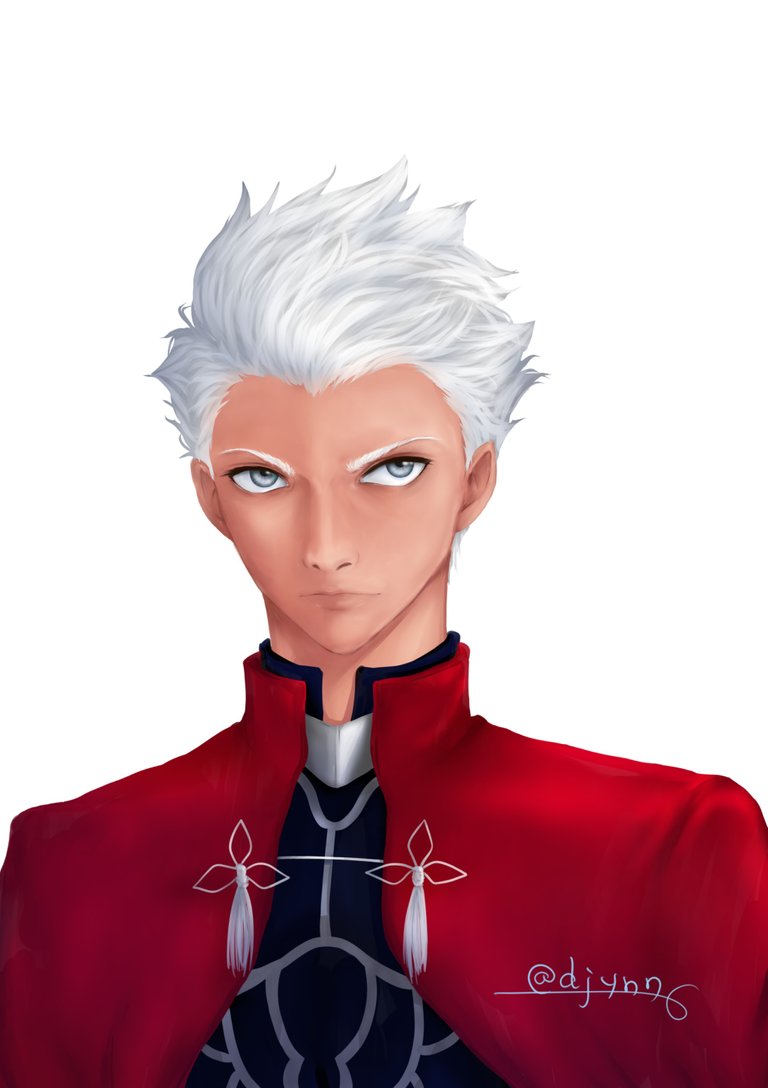 Tools used : iPad, Apple Pencil, Clip Studio, reference of Archer from Google.
画材:iPad、アップルペンシル、Clip Sdudio、Googleさんで見つけたアーチャー元絵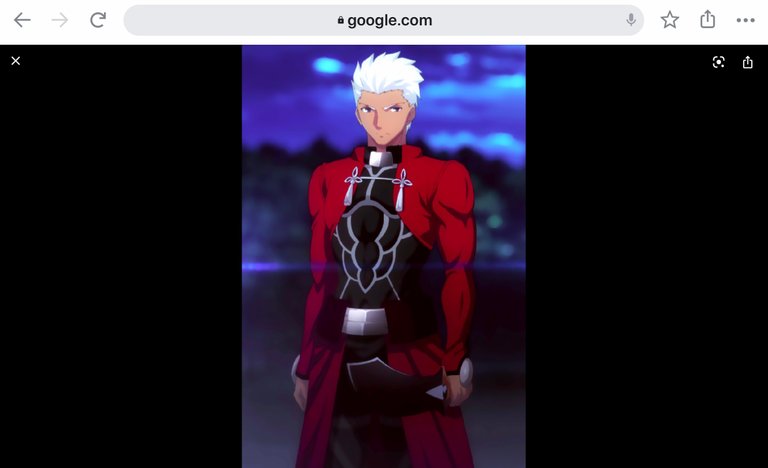 ☆☆☆
Thanks for visiting!
いつもありがとうございます!