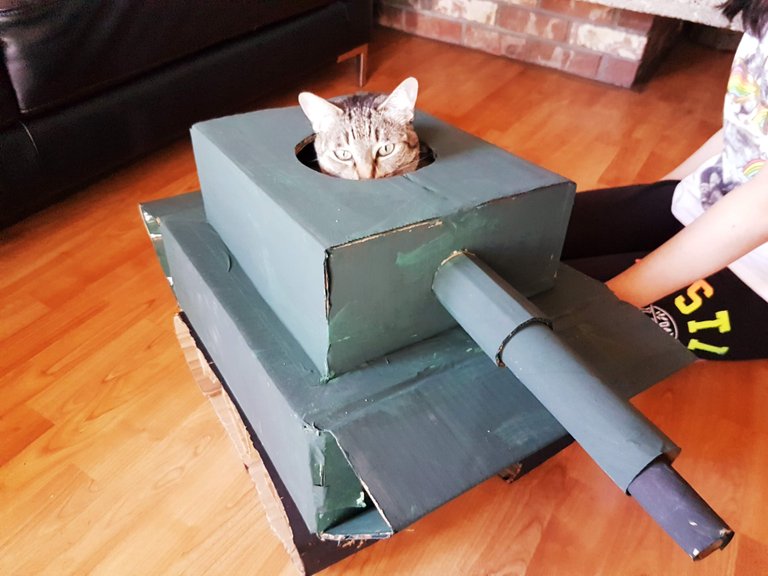 Hi everyone!
I hope you are doing alright during this craziness.
I haven't been feeling creative at all these days but my daughter wanted to build a cat tank so I helped her a little.
The process started with collecting and figuring out which boxes are a good fit for building a tank.
First, we were thinking of cutting out the shapes of the tank parts and glue them but we ended up stacking a flat box and a smaller but not so tall one on top.
お久しぶりです。
皆さん、元気にしてるかな。。。
最近、お絵描きやブログを書くことから離れ気味な私ですが、今日は次女ちゃんがネコ戦車を作りたいと言い、少しお手伝いをしたので、その様子を記事にしたいと思います。

さてさて、材料になる段ボールを集めつところから始まり、はじめは大きな段ボールを戦車のパーツごとに切り抜いて貼る予定でしたが、面倒そうなので、ただ箱を積み重ねて作ることにしましたw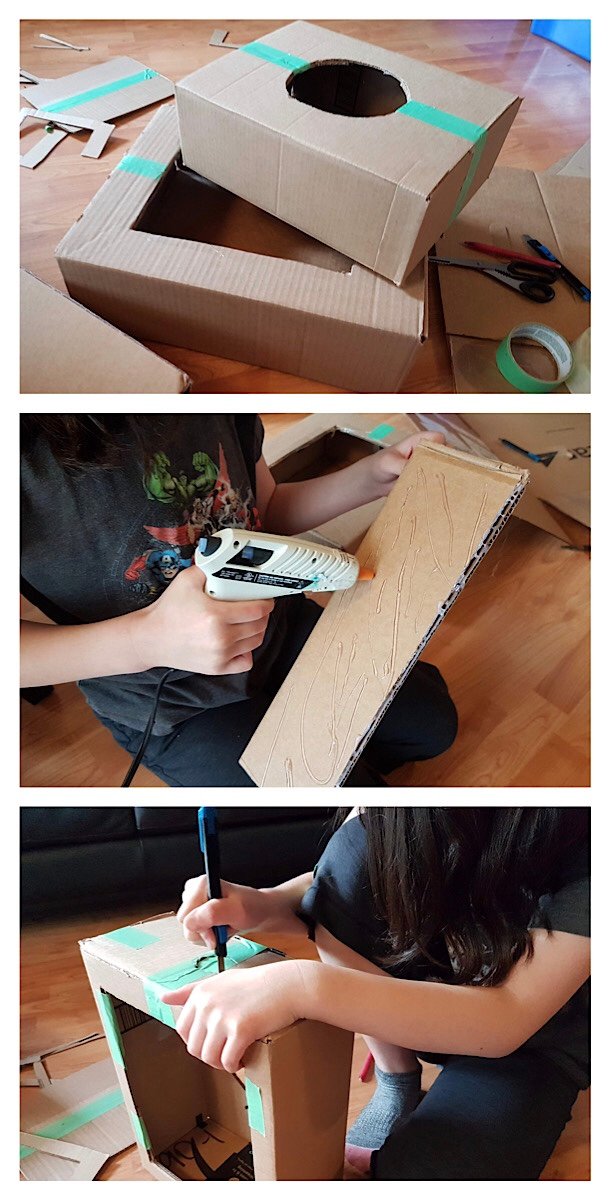 The tank gun is made with paper towel tubes.
The front and the back of the tank has triangular cardboard tube that we made.
I like the wheels we made.
We rolled all the leftover cardboard and stuffed them to look like caterpillar tracks.
戦車砲にはキッチンペーパーの芯を使いました。
戦車の前と後ろの部分は段ボールを三角柱にして貼りました。
キャタピラの部分がお気に入りです。
余った段ボールを丸めて詰めただけですが、なかなか戦車らしく見えます。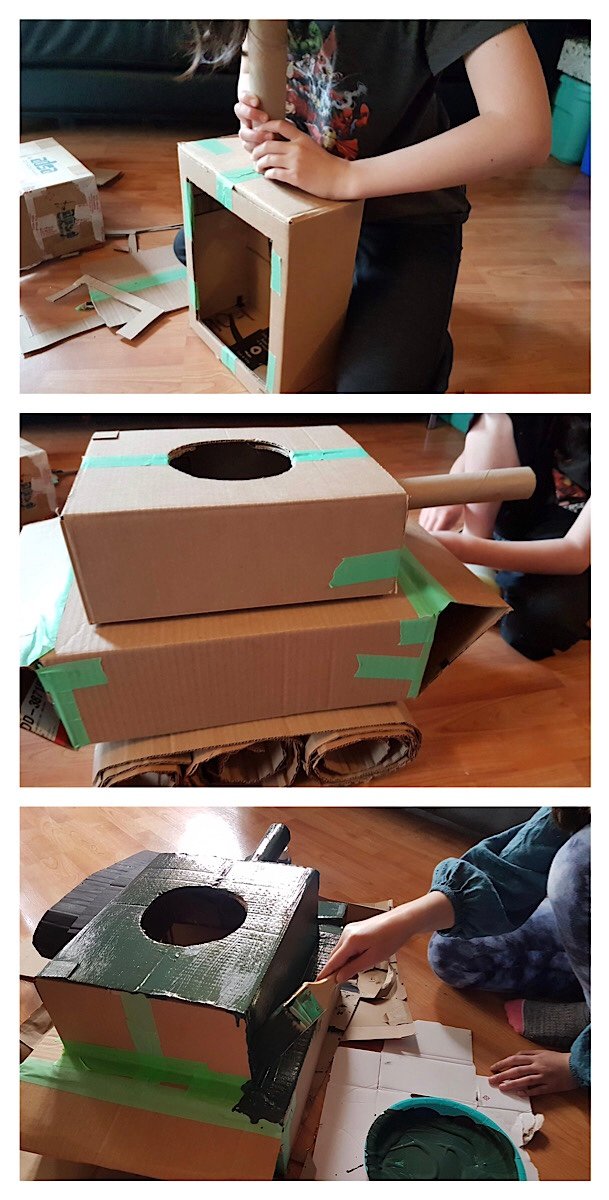 Paint it and done!
色を塗って出来上がり!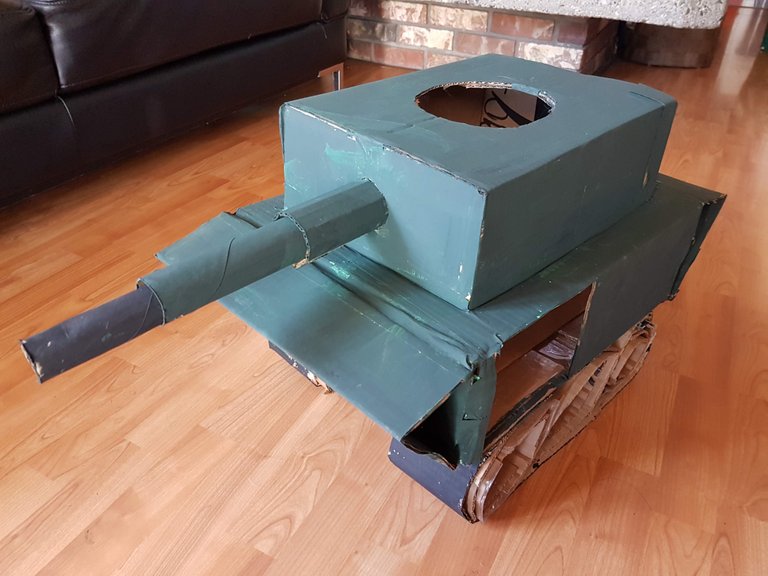 Wait!
We need a diver!
ちょっと待ったぁ〜!
ドライバーを忘れてはいけません!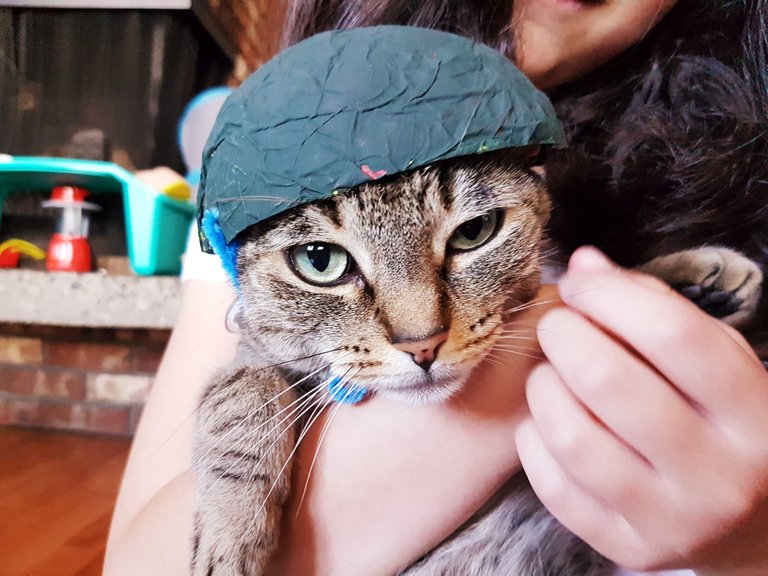 Pepper hates the helmet and me trying to put helmet on her.
She doesn't trust the cat tank either xD
ヘルメット嫌われました。。。ついでにヘルメットを被せようと頑張った私も。
ネコ戦車も警戒中、笑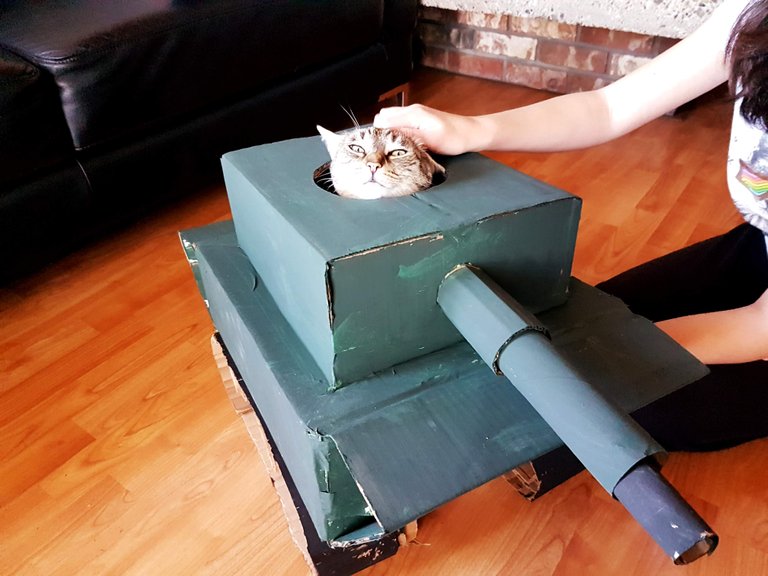 ☆☆☆
Thanks for visiting!
いつもありがとうございます!