We have all heard of it! Commenting, engaging, feedback! That is the most important aspect for the Hive community and the social networks in general. Engagement comes first, monetization second.
Comments and engagement matters.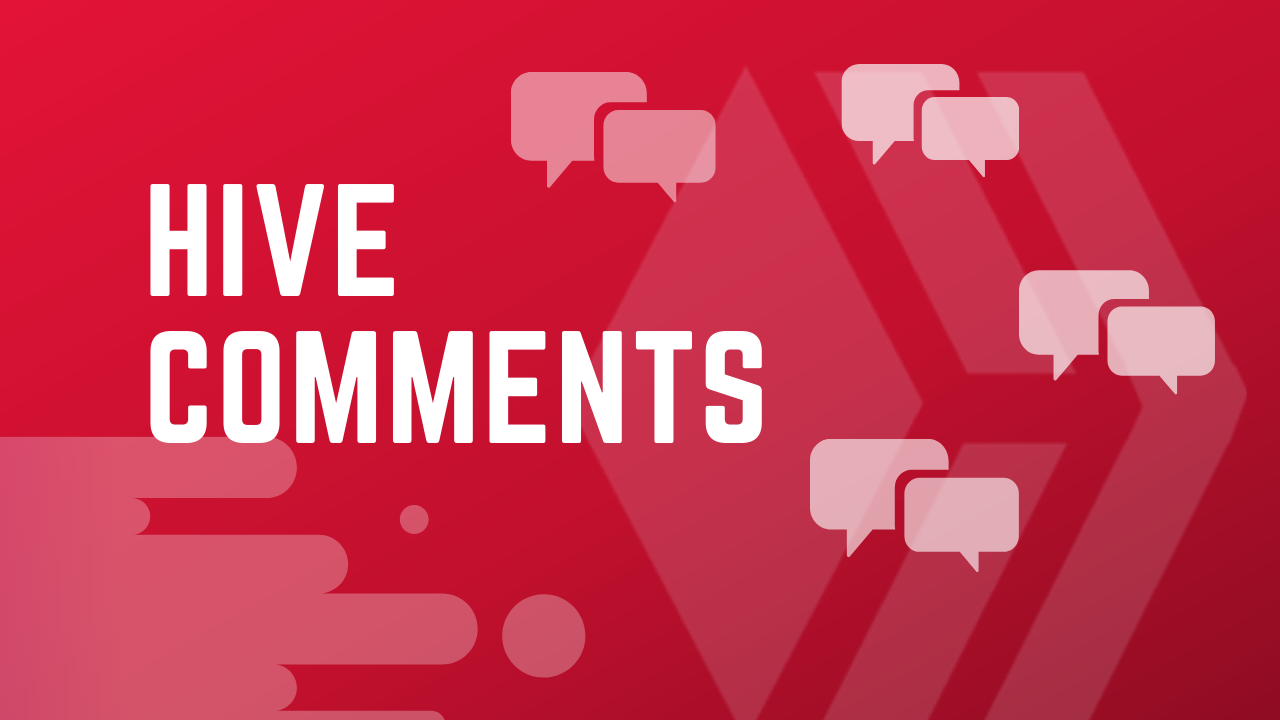 Having in mind the importance of comments we should know which authors have the most comments on their posts.
Where all the discussion happens?
We will be looking for the last 30 days period starting from July 26th till august 25th.
Authors with the largest numbers of comments recieved
Here is the chart.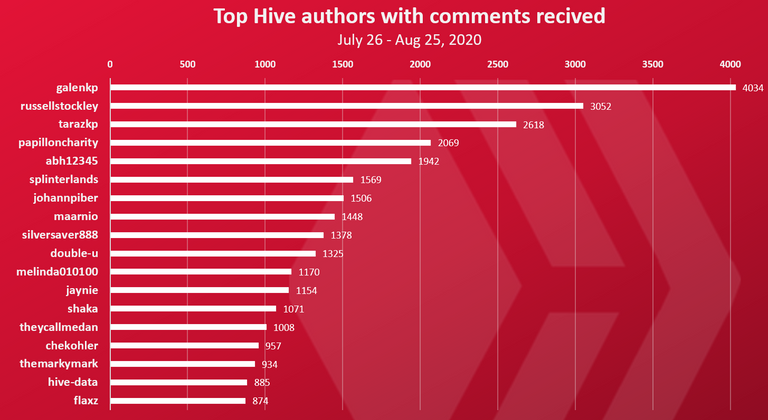 Note that some of the comments received are from bots, etc, but I think the above shows quite an accurate picture. Also the numbers above include the self comments as well.
@galenkp is in a big lead with more than 4k comments received on his posts. Quite an achievement. Congrats! Next is @russellstockley with just above 3k comments, followed by @tarazkp with 2.6k comments received.
These are the overall numbers of comments received on authors posts.
Next we can take a look at comments received per post.
Comments per post
Here is the chart for the average number of comments received per post for the top authors.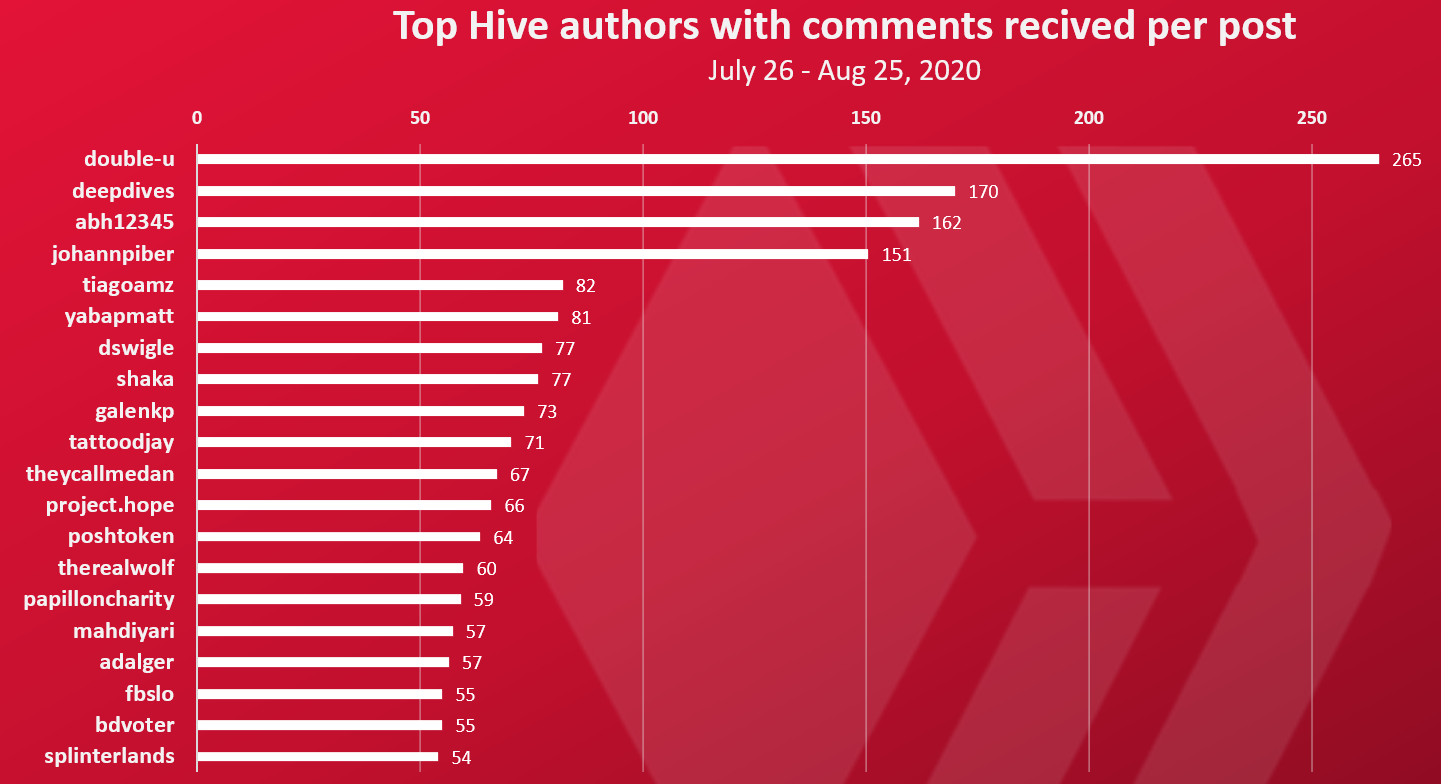 When we look at the comments in this perspective @double-u is on the top with an average of 265 comments per post. Nice! Next is @deepdives with 170 comments per post and then @abh12345 with an average of 162 comments per post.
Authors that commented the most
Next lets take a look who commented the most. Here is the chart.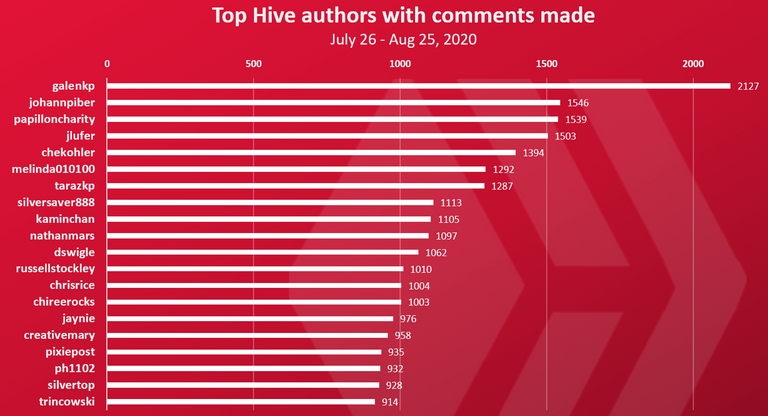 @galenkp comes first here as well with more than 2k comments. Talking about engagement 😊.
@johannpiber comes second with around 1.5k comments made and on the third place @papilloncharity.
Great job from the authors above for enagagement!
All the best
@dalz