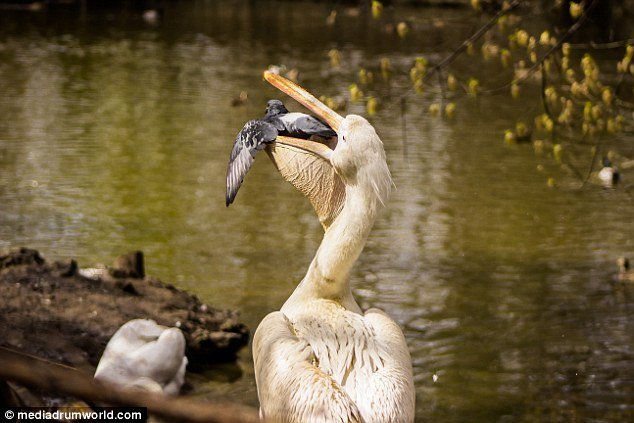 Haven't you seen pelicans eating pigeons? I have, and it's horrific. I had never seen them do it until, well, it happened, and I was so amazed.
I mean, it's not only a bird eating another bird, like an eagle or a falcon eating a small bird, but it's a fish bird, one of those "peaceful wave gliders". And when I expected peace, it ate a pigeon. And apart from the peace, it's the fact that the pigeon was swallowed whole, even while probably pecking at the pelican's throat, and the pelican was quite alright with that.
It simply seemed so unrealistic, so impossible. I probably wouldn't have thought it possible until I saw it happening.
What's next, rabbit swallows a rat? A cow swallows a dog? A big dog swallows a small dog in one gulp? There is simply no mental framework to cope with the fact that a pelican can and will swallow a pigeon if it's within the reach of its throat.
If you by any chance want to watch pelicans swallowing small birds including mainly pigeons, here's a YouTube search with some such videos: https://www.youtube.com/results?search_query=pelican+swallows+pigeon