The Steem-mobile is driving down a treacherous road through the mountains, winter tires and all-wheel drive are recommended. Visibility is often poor so you want to keep your lights on. Short of a torrential downpour, there are no worse driving conditions. If you end up driving off the barely visible road, you are pretty helpless as no one may be able to hear your cries. There isn't any cell phone reception on these mountain roads and it's best to have others to follow as tire tracks can quickly disappear.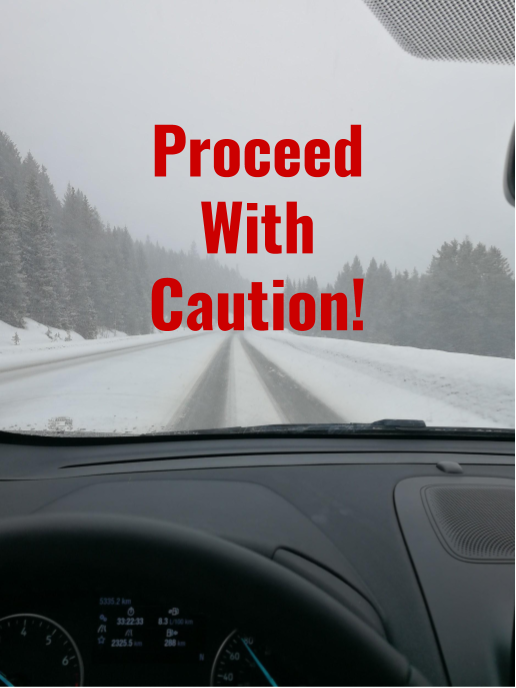 There are many parallels between a winter drive through the mountains and Steem these days. What has been going on recently is so crazy many of us just want to pull over and wait out the storm. While this is a simple solution for some, the ones who continue on will make it to their target first. Drive carefully and Proceed With Caution!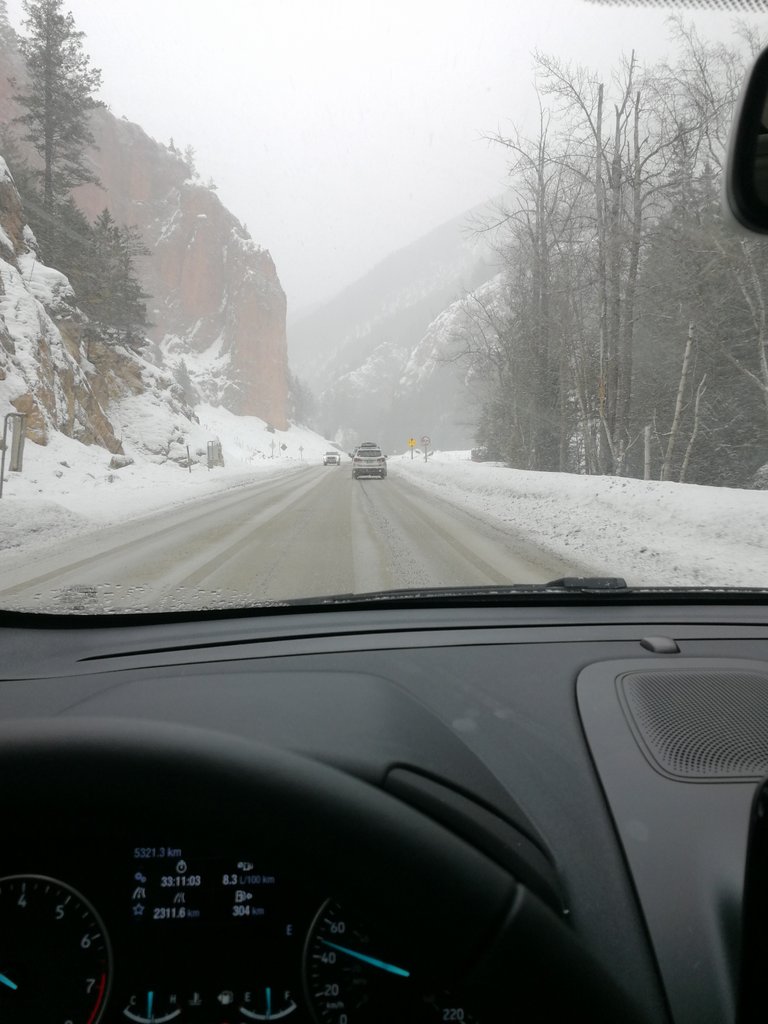 Conditions will get better, visibility will improve and there will be a clearer path ahead. Don't say or do anything stupid, the blockchain will remember. Stay focused on the road!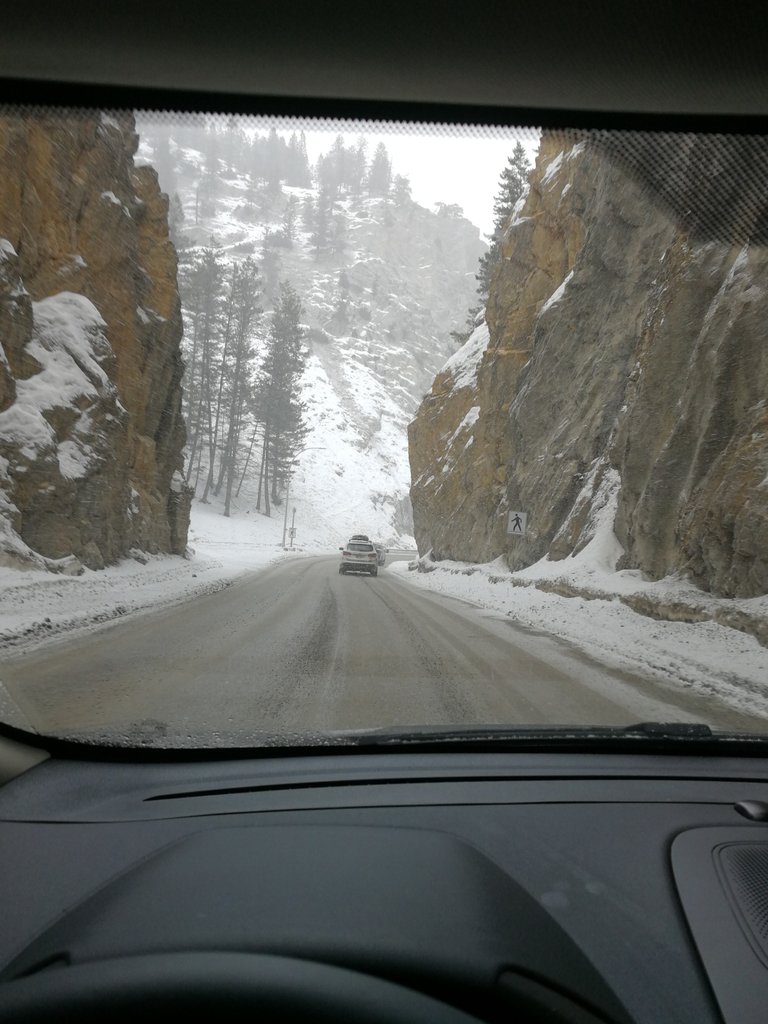 Driving through the mountains in winter is beautiful, the imagery is forever burnt into our minds and it was quite an adventure. I wonder what is that sign of a person doing crossing the road in the middle of a canyon? We were just coming out of Radium British Columbia on the road towards Banff.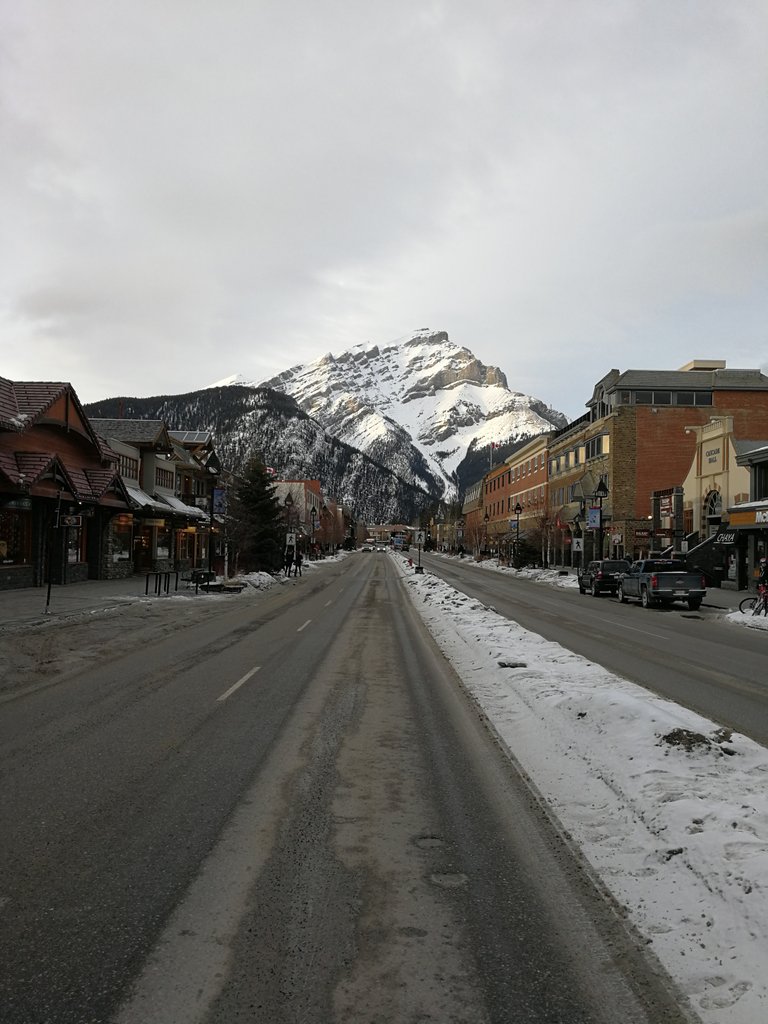 I'm going to make it through this and I hope all of you do too. For those of you who are interested, this is Banff Avenue, in Alberta Canada.
Good luck weathering the storm!