Magestic views are easy to come by in the Canadian Rockies. There isn't much around here and the National park system is vast. This week I am in Banff and decided to go a few days early to soak in some sights.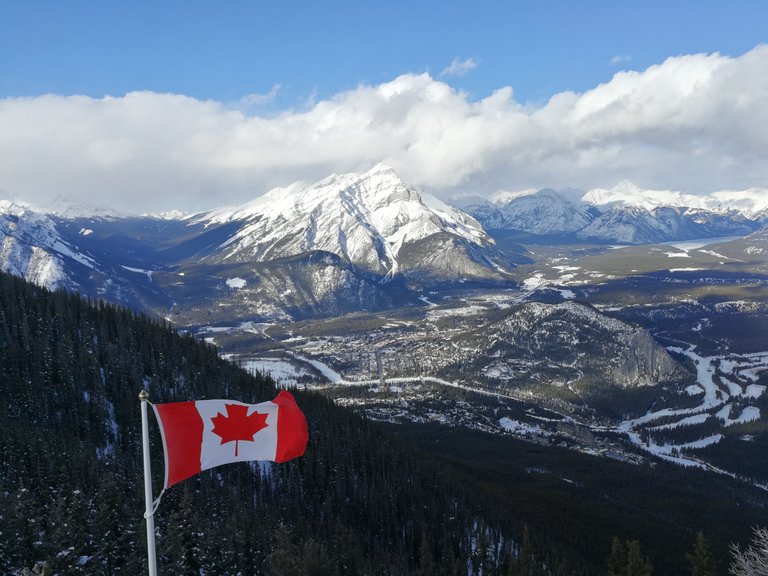 A little national pride here, this part of Canada joined confederation around the time the local hot springs were 'discovered' when the railway was built. Banff lies below in the Bow River valley, we took the Gondola up since the weather was clear.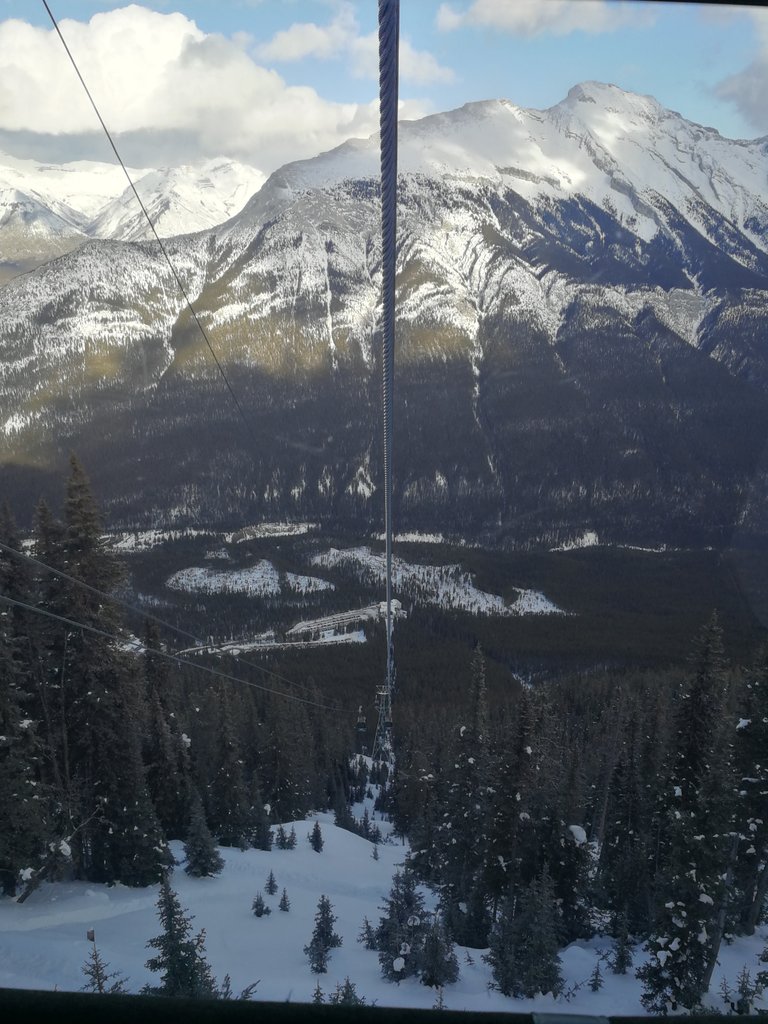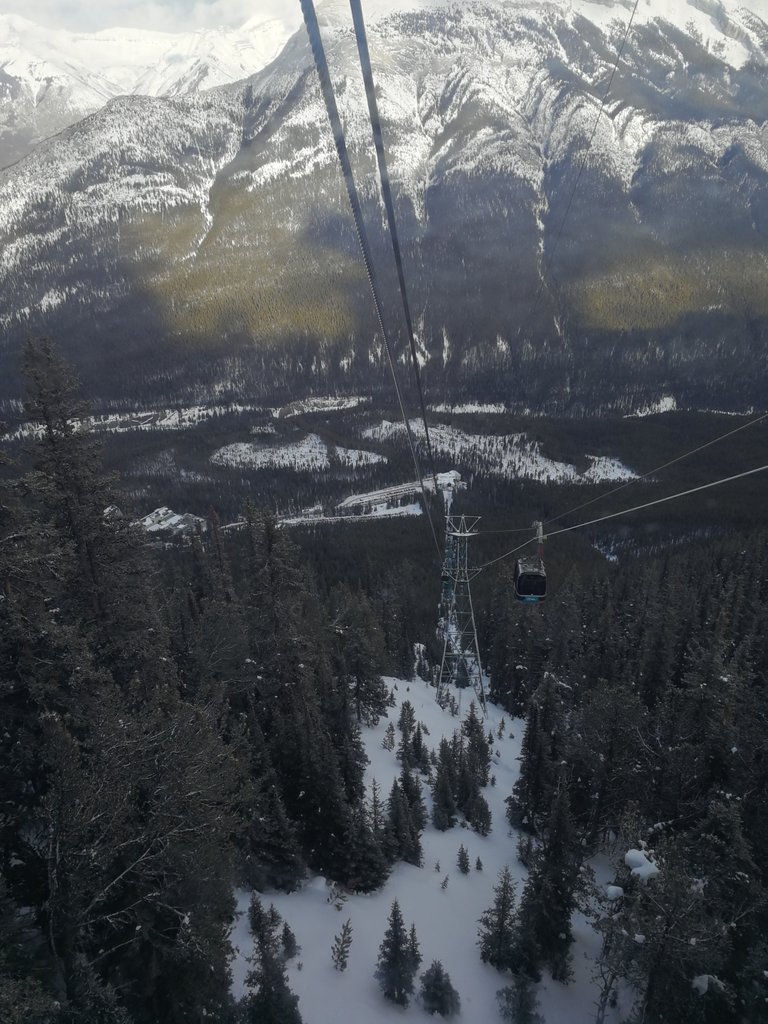 You can walk up the mountain but it would take all day-there's better places to go skiing and snowshoeing in the park. We walked up to the base of the gondola and even that took about an hour or so.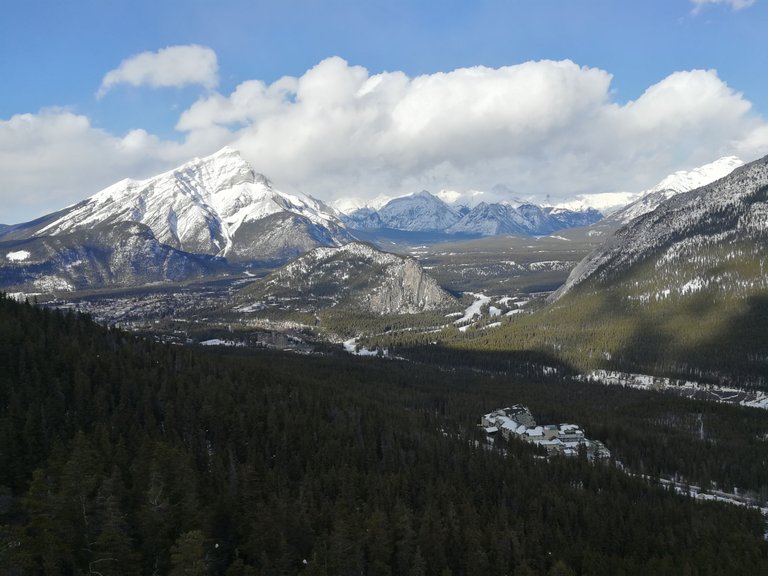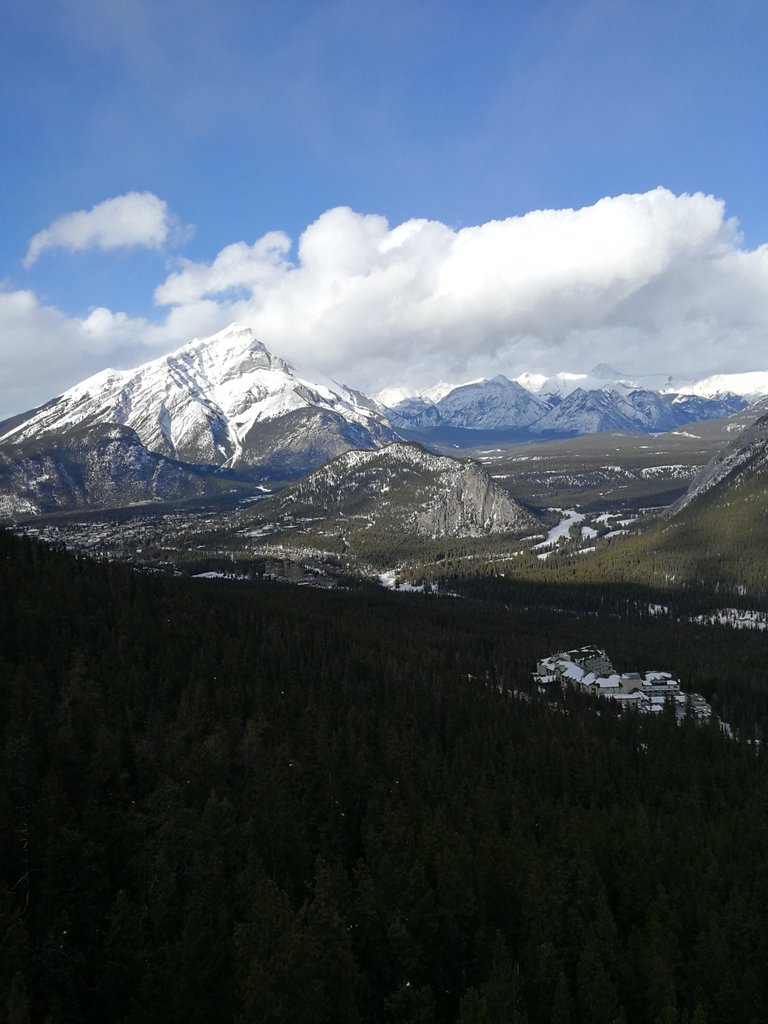 Off in the distance near the center of the photo you can see the famous Banff Springs hotel. It looks like a castle and deserves a post of its own.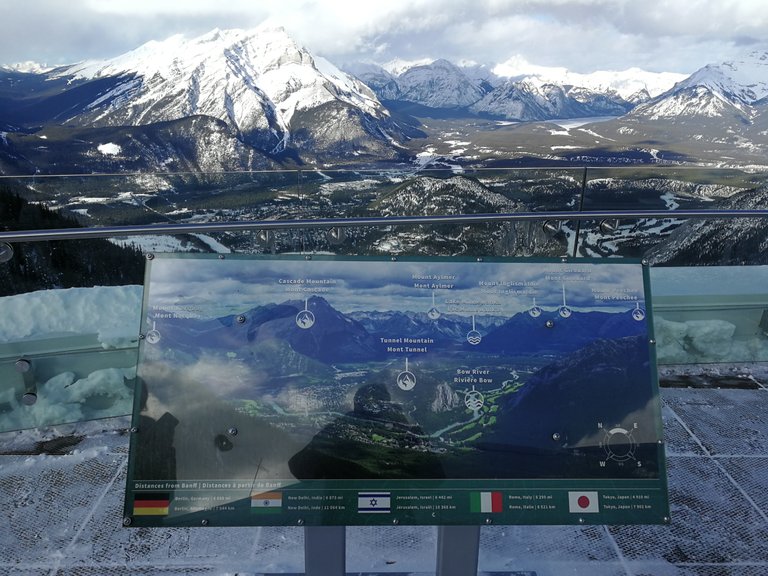 These pictures were neat, there were more than one in different directions. It was extremely windy and cold up there so taking a photo and looking at it later was a good decision. One could take a 15 minute walk to a weather station higher up but I prefer not to walk on mountain peaks in such weather.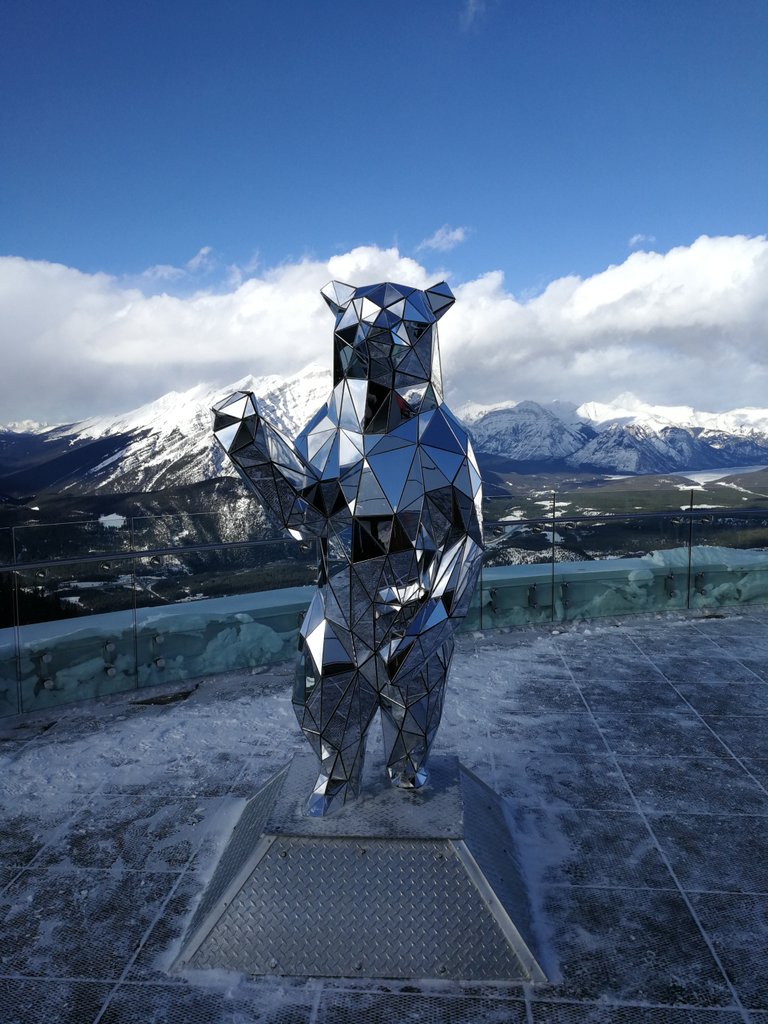 They have some cool stuff up there and a 4-floor visitors center. I was quite impressed- and yes, there are bears in Banff but this time of year they are sleeping.
If you don't mind heights, high prices and fantastic views, ride the gondola up to the summit the next time you're in the mountains.
https://www.banffjaspercollection.com/attractions/banff-gondola/experience/