Numerous herds live in Banff National Park located in the Canadian Rockies. We had the pleasure of stumbling upon some Elk or are they Caribou? Tough to say when they don't have antlers.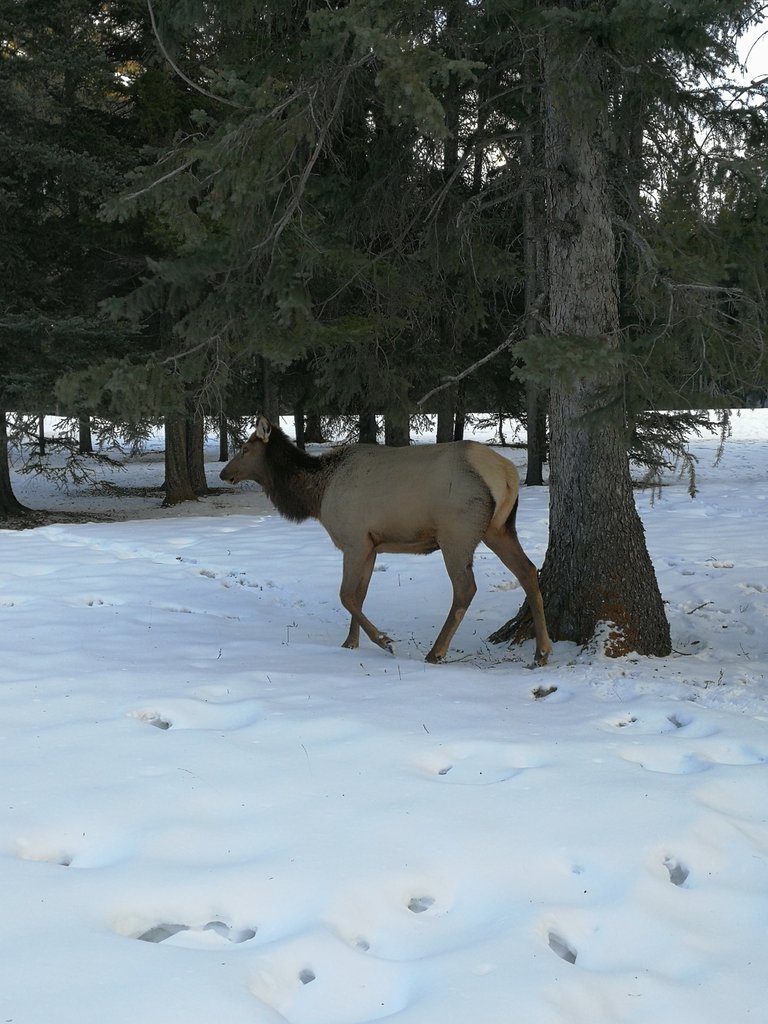 These ones were found on the golf course beneath the famous Banff Springs Hotel. They are quite friendly and are used to humans. These were probably all females and young, but I'm no expert.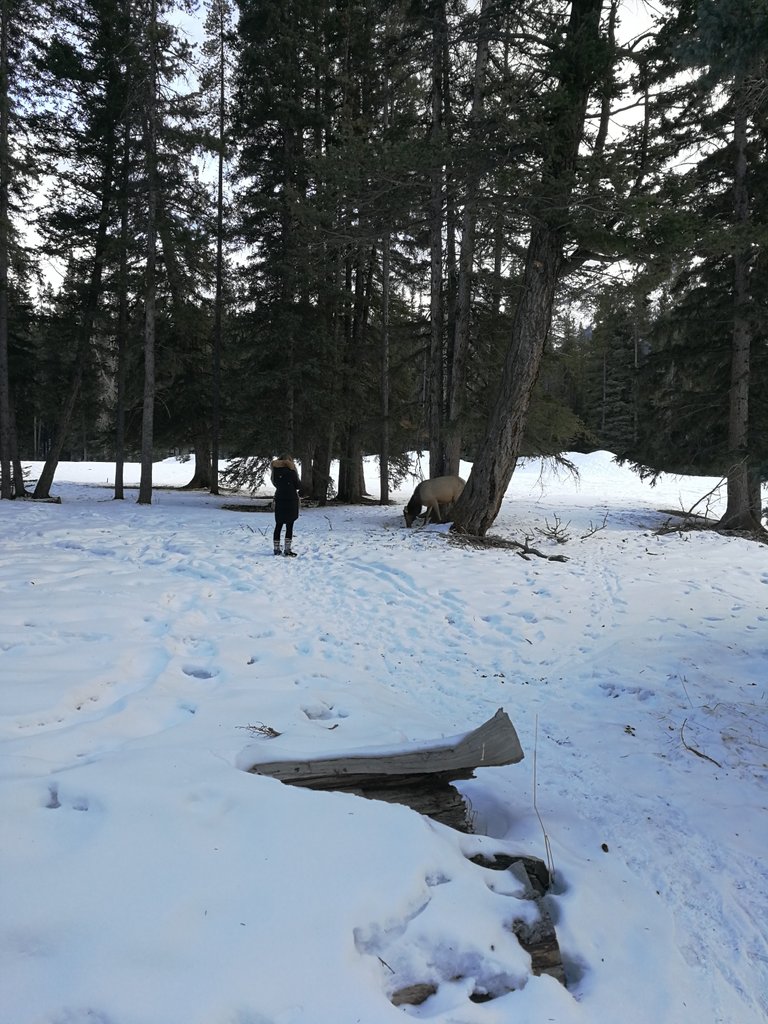 They eat the grass and you can see they are eating the trees. This is probably why all the trees look manicured. Wild animals make it easier to find golf balls, no one likes crawling under a coniferous tree.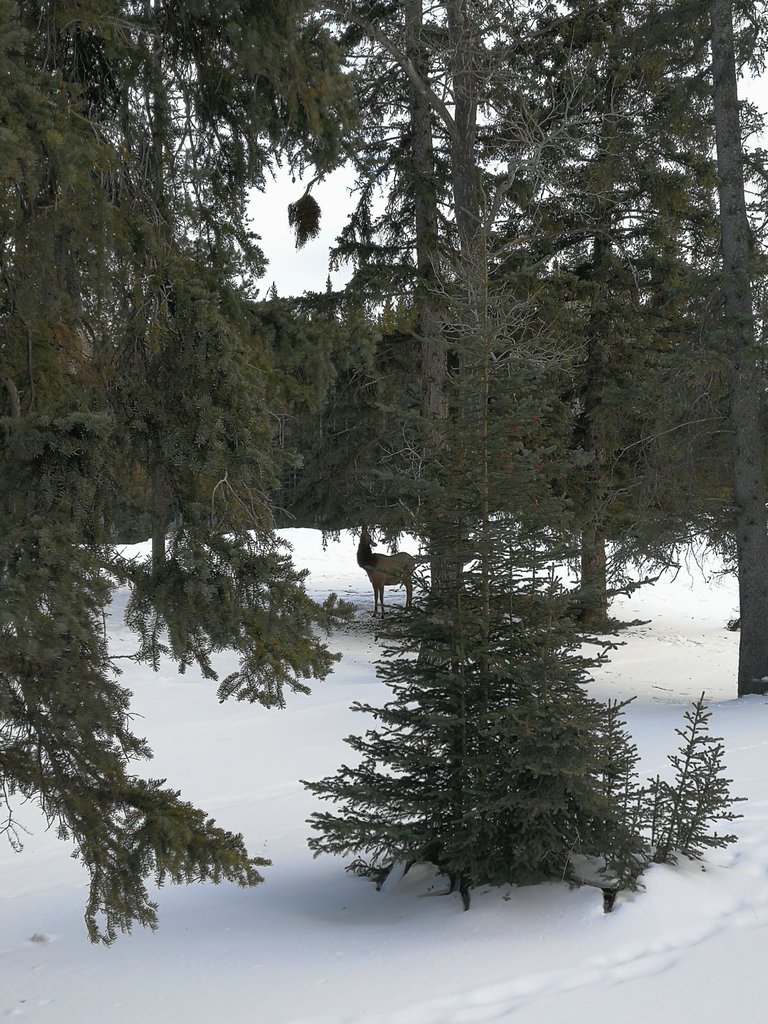 This herd found near the landing strip off the highway exit to Banff were definitely elk. These animals are quite large and the males were together with the females.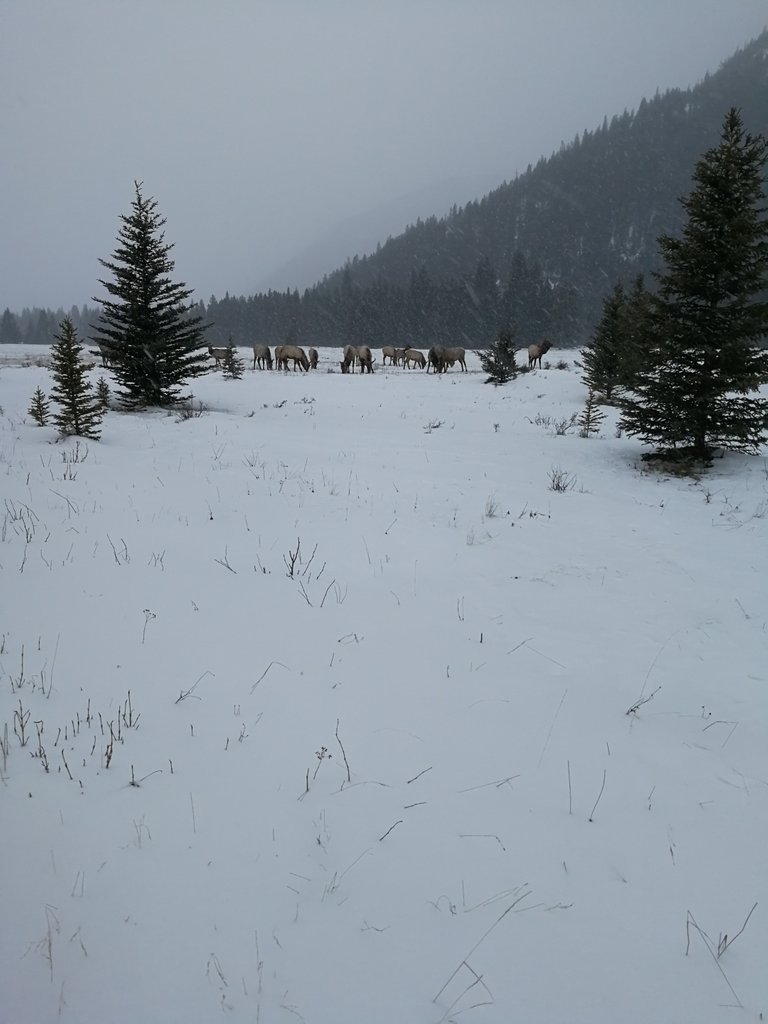 You can see the antlers on the one in the middle against the other elk in the background. We took pictures on the Canon EOS60D but those are being edited. The pictures here were all taken on a Huawei P10 Pro.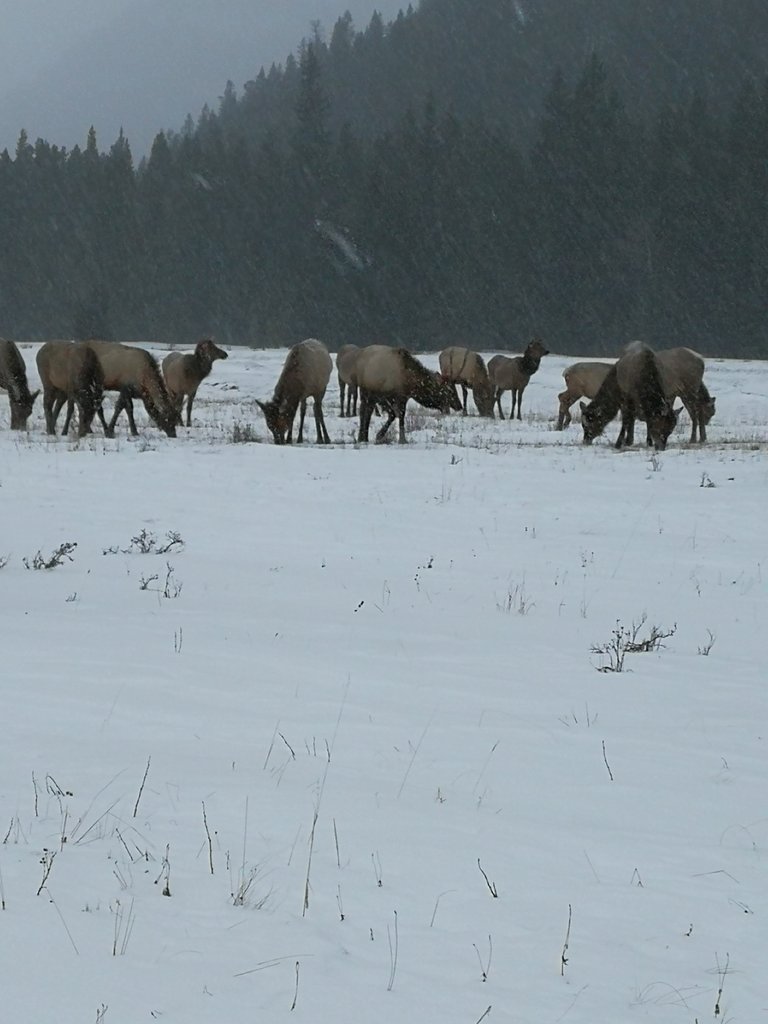 Below is a White-Tailed Deer. We found this one on the hotel property coming home one evening and stalked it. Deer aren't as brave as elk and are located throughout most of North America and not as unique.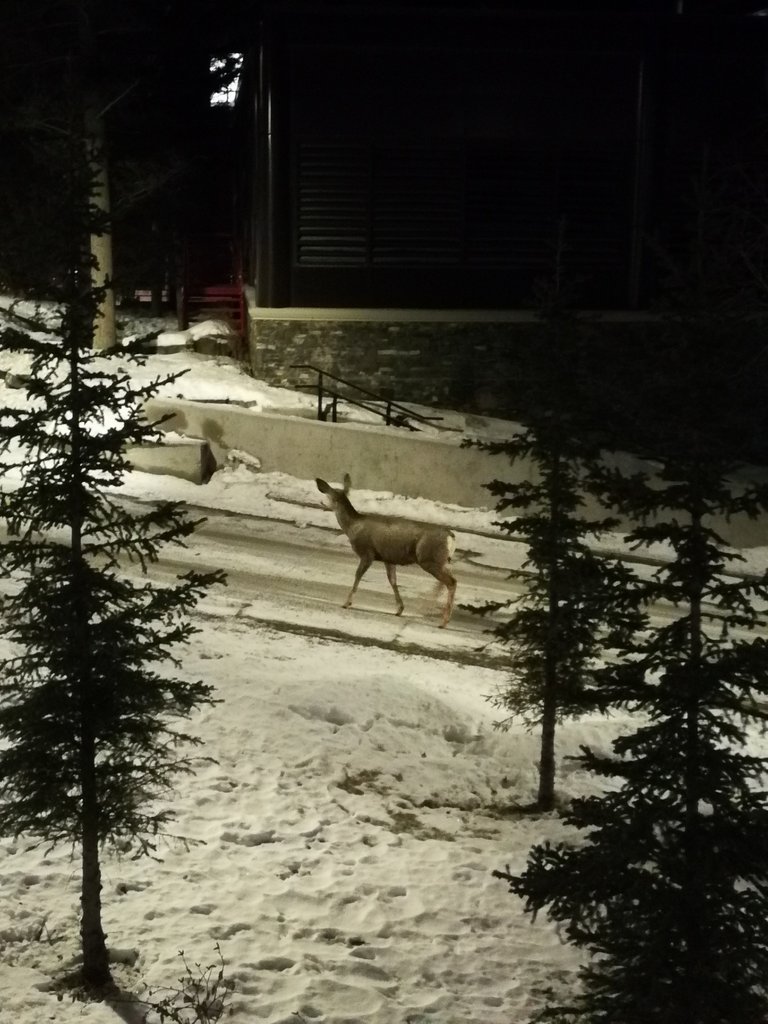 This peaceful creature was on its own eating stuff at the base of trees, they don't do as well in the north as Elk but the range intersects in much of Canada. In many parts of the mountains, the deer would be lost under the snow, maybe that's why they stay close to town.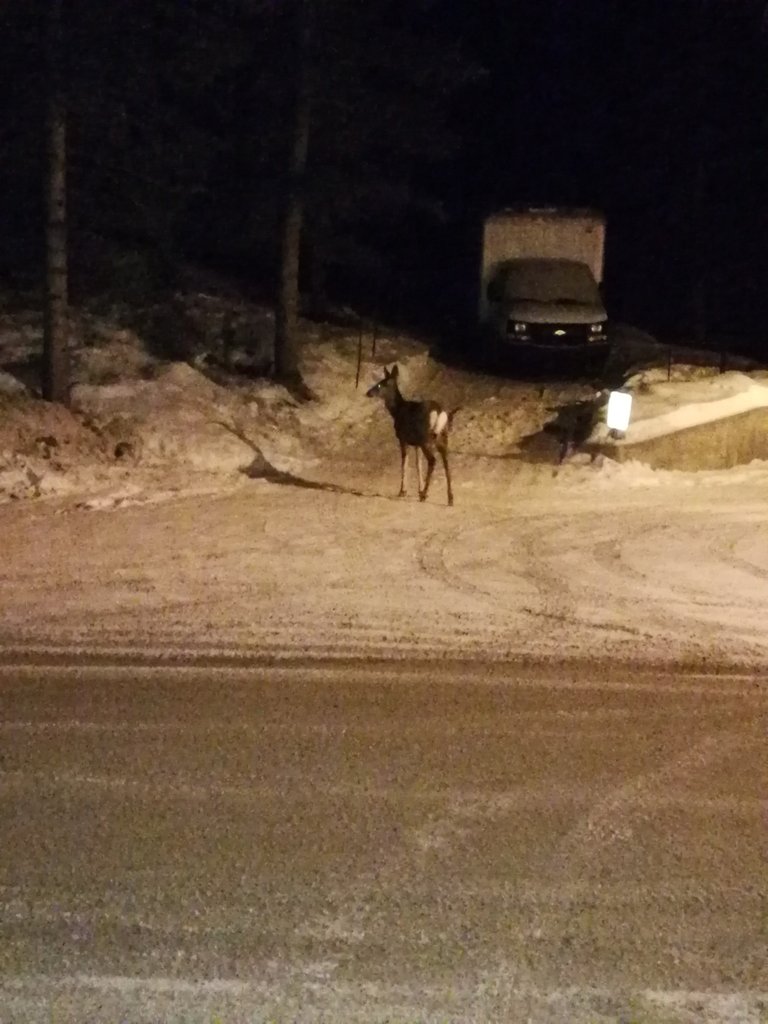 This young elk (or caribou) was found in town with a Magpie buddy. You can see the little bird behind its companion in front of the tree. The snow and cool mountain air made for perfect walks and seeing wild creatures is always a plus.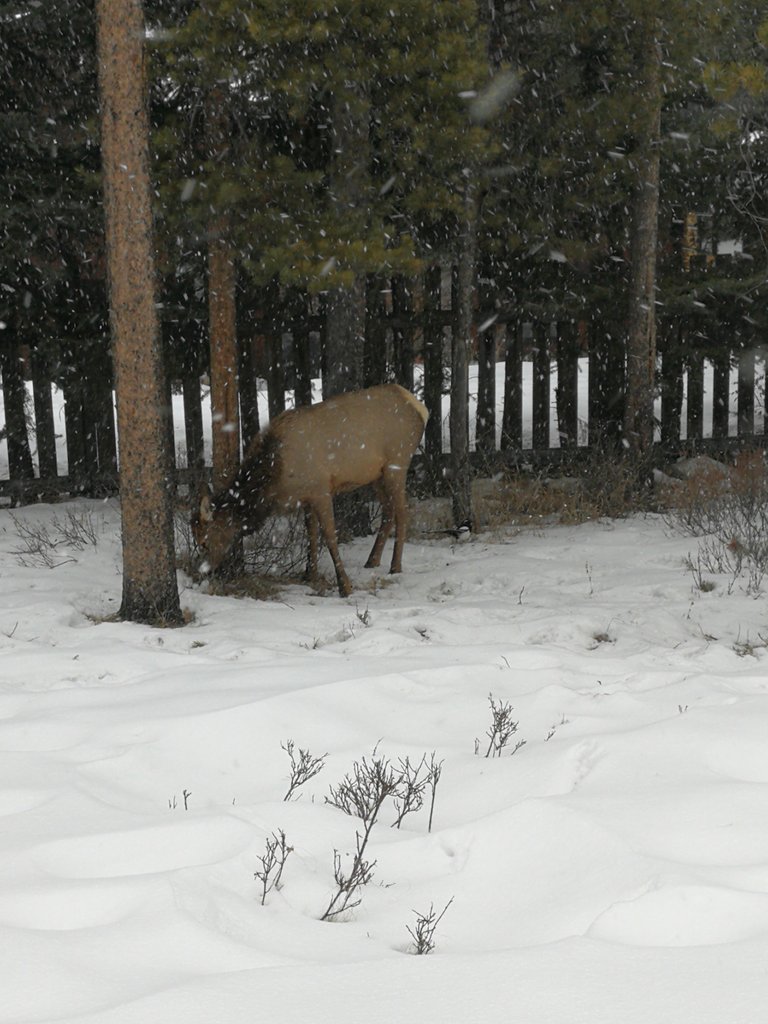 The birds are bigger in Banff, this crow (or Raven) was massive. You can see it's as wide as a tire and over a foot tall. These are incredibly smart creatures, it was found on a mountain road overlooking the town and kept just enough distance from us.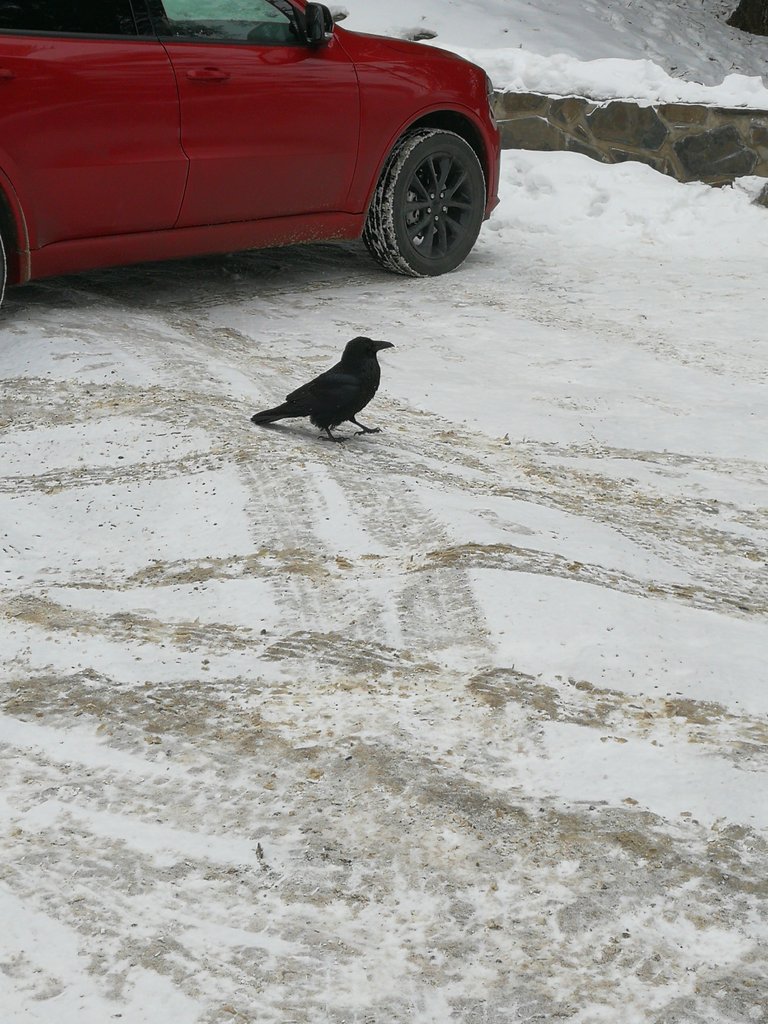 Thank you for reading and if you know whether the first photo and second last photo is an elk, please tell.