I had gone out this morning for my usual morning walk. The sky was cloudy and the sea fairly calm. It was quite early, around 07:00, and I was enjoying the show that only the sea can give you. Despite the clouds, the color of the sea is always magical ...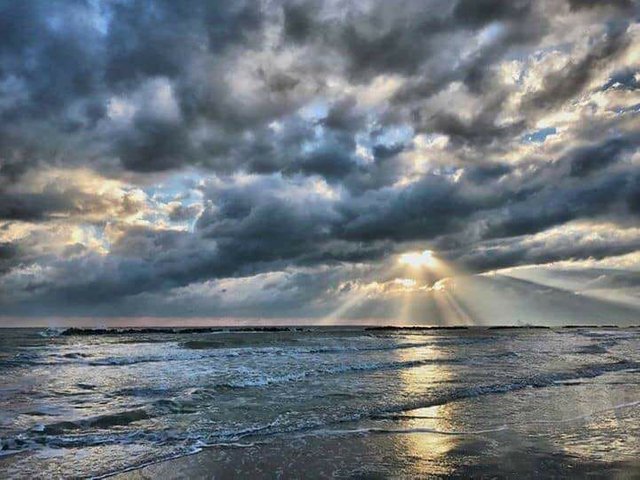 ---
The sea takes on unique colors, never boring, and reflect the color of the clouds. Arrived on the beach, I noticed that the clouds thinned slightly and between them some weak sunrays tried to extricate themselves from the blanket of fog. The effect was magical.
I managed to capture this moment just in time, before the sun was covered in clouds again. It seems to me an epic scene based on a scene from an American film and a religious episode!
---
I captured the scene from my Redmi Note 7 smartphone and with this photo I participate in the contest Love The Clouds by @tobetada!