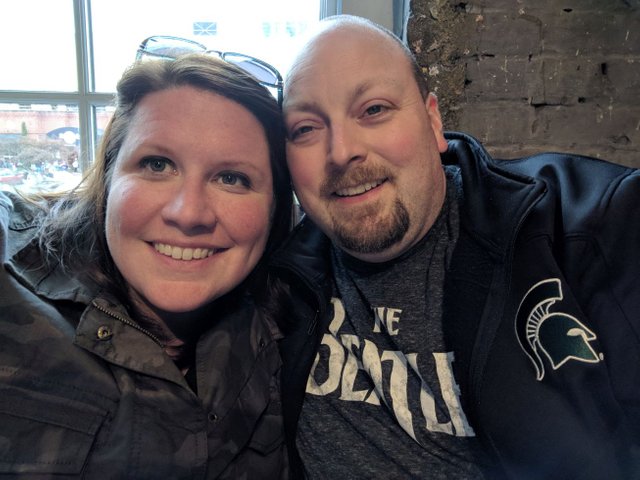 You would have to be following me for a really long time to know this about me, but I am a cancer survivor. Pretty early in my time on Steem, I wrote a series of posts that walked through my journey with testicular cancer.
I briefly mentioned in this Actifit post that I had a doctor's appointment yesterday.
It has been over two years now that I finished my last radiation treatment and yesterday was the first time that a doctor has actually used the word "remission".
It might seem silly, but that was actually a pretty big deal to me. I mean, I feel fine and none of the doctors before now have given me any reason to worry about my condition or prognosis. Actually hearing that word was in a way a relief to a tension that I never really knew existed.
This is a new doctor, so maybe that is part of it? My old oncologist made the decision to move to the Southern part of the US and on my last visit I was greeted with this new doctor. Perhaps the old doctor figured it was a given that I was in remission and never stated it out loud.
@mrsbozz suggested that maybe they have to wait a certain amount of time before they can officially say I am in remission. Does anyone know? Is there some mandatory two year wait list before the term can be thrown out there?
Even though I have been fortunate enough to gain that label, I have recently learned that a handful of my friends and colleagues are now starting or in the middle of their own journey with this horrible disease. My heart goes out to them and their families. I look forward to the day that I can open my Facebook feed and see that they too have earned the liberating label of "in remission".
Short post for me today, but personally, I think the content speaks volumes!
---
---