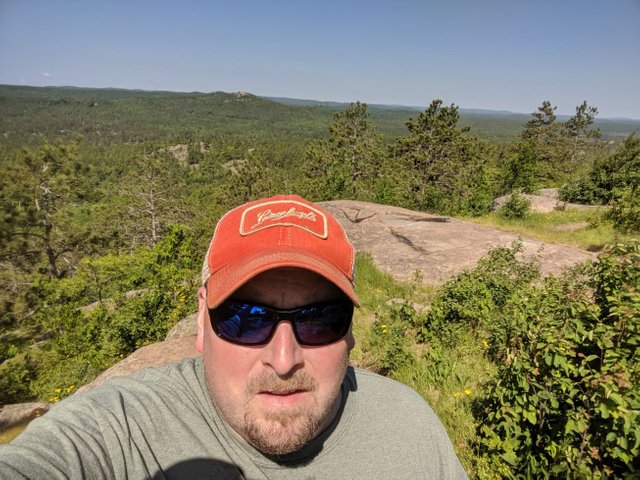 You'd likely call me a lying sack of poo if I told you this week hasn't been stressful. The time I have invested in Steem the past 2+ years is beyond measure. Witnessing the perceived downfall of Steem was heartbreaking.
Even more heartwrenching was knowing that some of the people I have come to follow over the years have invested much more than their time into this platform.
Personally, I was lucky. I invested some money at the time that was best for me to help grow my account. Steem was probably closer to $2 or $3 when I made my first purchase so I could push my account past 500 SP and gain that coveted slider native to the Steemit front end. Though certainly not the most opportune moment pricewise, I don't regret it.
Thankfully, since then my account has continued to grow (slowly but surely) and I have continued working my full time job as Director of Technology for a public school district. Quite honestly, that is probably the one thing that has kept me sane through all of this.
When I first started on here, it wasn't uncommon to see countless people who had made Steem their full time job. These days unless you are a developer, that is pretty rare.
Ever have a really good idea for a post, then you get about half way through and realize you are rambling like a nonsensical looney?
Anyway, the recent events and the stalling of many services on the chain has had the fortunate side effect of allowing my VP to get back into the 80 and 90 percent range. I have decided that I am going to adjust some of my autovotes to try and ensure that it stays that way.
My thinking is a smaller vote at 90% should be about the same as a bigger vote at 65%. Correct me if I am wrong. I like being able to support the people I follow regularly with autovotes, but I also want to be able to throw down a 100% vote every now and then on some good content when I see it.
If you had told me a year ago that at close to 10k SP I would still be struggling to manage my VP, I would have called you a lying sack of poo. It is crazy how much and yet how little things have changed over the past two years.
Long story short, or TLDR, if I follow you and you notice that I am upvoting you at a lower percentage, it isn't because you aren't putting out great stuff. It also has nothing to do with how much or how little I like you. It's just me trying to bring as much value as possible to the blockchain that I have come to call home.