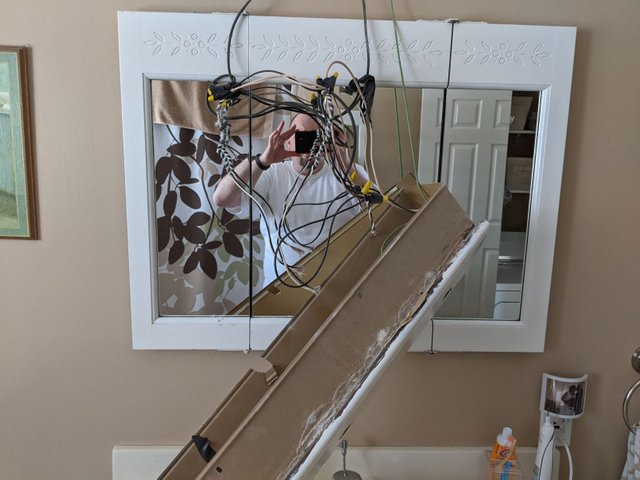 What a crazy couple of weeks it has been. Besides all of the excitement that has been taking place on Steem over the past week, @mrsbozz and I have also been going through a sudden bathroom remodel.
If you remember reading this post, what started out as a simple light bulb replacement turned into the picture that you see on the left.
After a half a day of working with my good friend Mike who owns his own handyman company we were left with something a bit more presentable as you can see in the picture below.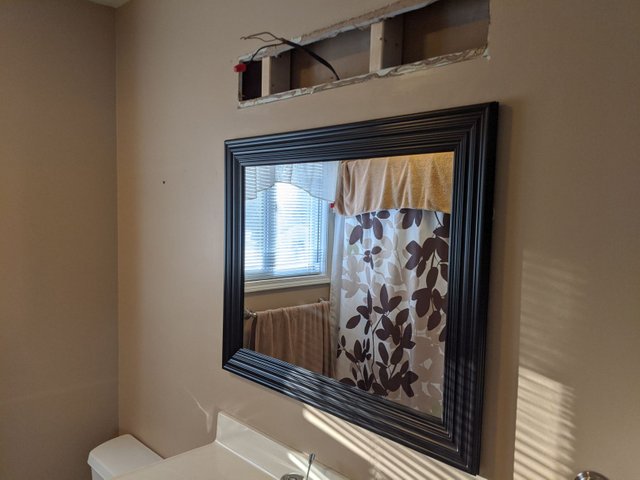 ---
Mike still had to do some work in his shop to make a board that we could attached the new light to and was big enough to cover the hole left by the old light.
Around 5:00 last night his panel truck started backing into our driveway. I quickly got off the couch and got into helper mode. I have worked with Mike several times over the past 30 years on different projects so we have a pretty good synergy when we are doing jobs together.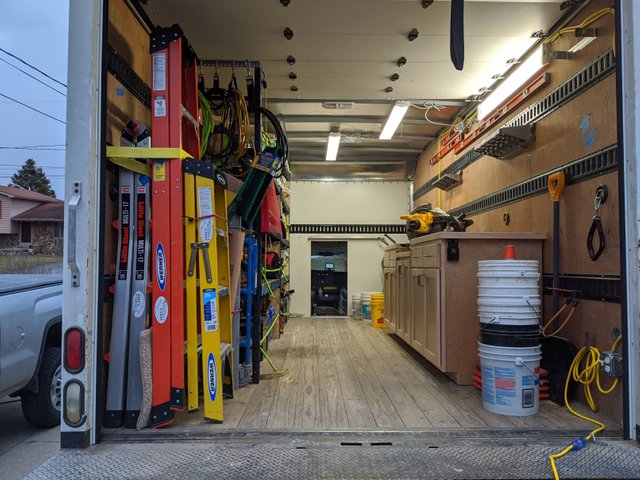 ---
I felt bad that I didn't get a picture of the inside of his truck in the last post. This is actually a truck that one of his employees takes to jobs. As I mentioned before, he is hoping to have a fleet of 4 of them by the end of 2021. As you can see, he has pretty much everything you could possibly need for a job all set up in the truck.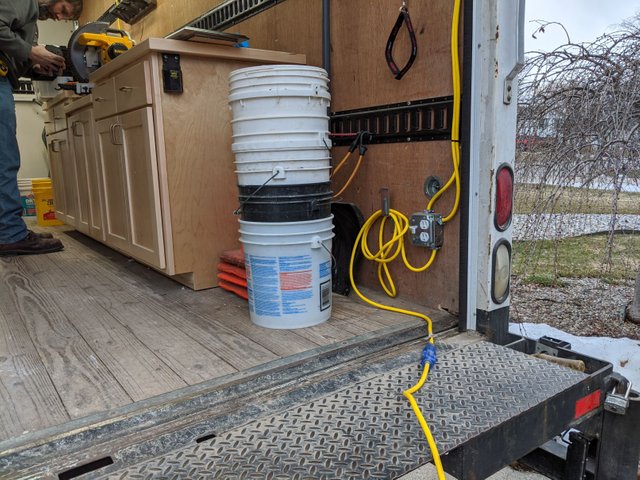 ---
Including the ability to tap into the clients electricity for lights and power inside the truck. It is pretty cool!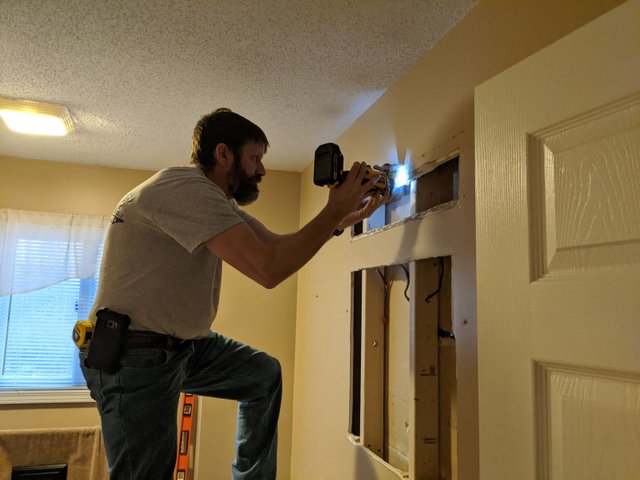 ---
Mike started out by using his cordless oscillating tool to trim out the hole for the new light back board. I had already cleared off the vanity counter and removed the mirror from the wall to protect it from dust and debris.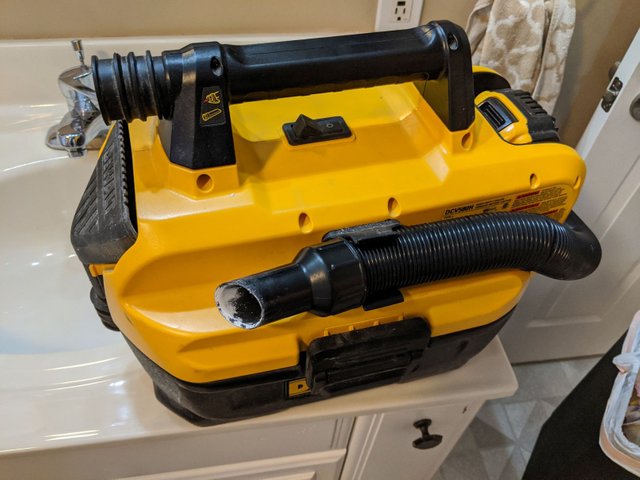 ---
It is going to sound funny, but this is probably one of the coolest tools of Mike's I have ever gotten to use. It is a mini shop vacuum that runs off of his lithium ion battery packs. It is super portable, light weight, and powerful! I was able to clean up the drywall dust and debris from the counter and floor in a matter of second. It was a much better option that lugging my beast of a shop vac up from the garage.
I didn't get too many pictures after this point because I was busy helping Mike. While he was up on the ladder he needed me to hand him different tools or hold different things in place while he attached them properly.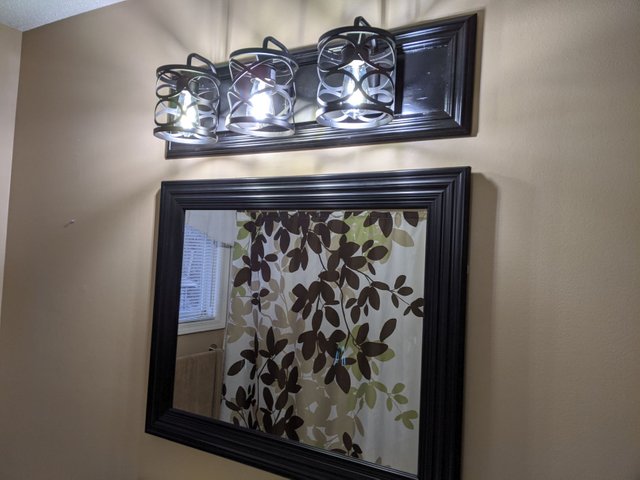 ---
By the time he was done we ended up with this, and let me just say that @mrsbozz was over the moon with how good it looked. She was the one who picked out the light and the mirror, but Mike really went above and beyond to build the backer board for the light.
We decided to go with some Edison style LED bulbs with a blue light hue as opposed to the typical yellow you see with Edison bulbs. It is supposed to produce a more natural light like daylight I think.
We really like it and I like the fact that the bulbs are LED so they don't put off a tremendous amount of heat nor do they use as much electricity.
I promised you I would show you what it looked like when I was finished, so there you go! Eventually, we will replace the vanity that sits below the mirror. Since this was kind of a spur of the moment thing, we will need to save up our pennies first.
---
---