A few words about what I think would be one of our duties as bloggers in Steemit. Of course, there are many requirements if we want to do something useful.
First of all, it is about quality, we have a duty to bring quality in our posts. The quality can be understood differently so I want to give a general criterion. We are different and I think first and foremost our posts must show that I made an effort when I wrote them. The main desire was to pass on something to others, something from our thinking and sensitivity, something from our talents ...
Secondly, considering that we live in so different areas of our world, especially those from smaller countries and communities, I think we have a duty to post especially about our country, the place we live in, about art and culture of the people we come from. That would help enormously to get to know each other better and to understand better what we create here. Let's not forget that the Steemit platform is a superior social media platform that rewards work and ensures a cleaner approach between people!
I am from Romania, you can find out more about Romania at the end of the blog, and I like to present as much of my country and about how people live in these places. The spirit of these words follows my blog today about a special day for me and for Romania.
The National Culture Day
On January 15, National Culture Day is celebrated. Why today, why on January 15? Because ...
... on January 15, 1850, Mihai Eminescu was born. Mihai Eminescu is considered the national poet of Romania. The first modern poet, the last romantic! It greatly influenced the development of the Romanian literary language. He was also an incisive journalist, novelist, great patriot, and bohemian. Even a great conqueror of the hearts of women of his time.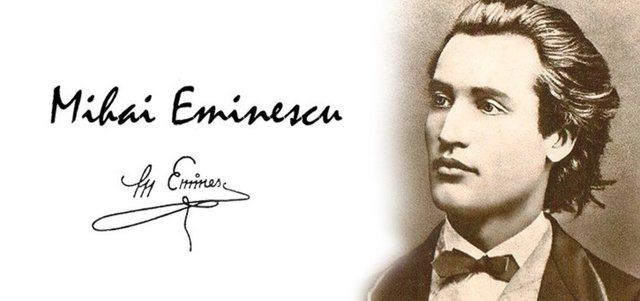 Eminescu is considered a genius of Romanian culture. He studied at Humboldt University of Berlin (1872-1874) and University of Vienna (1869-1872) and used in his poems many of the advanced philosophical themes of the time.
Like any genius, he had an unhappy life and a terrible end. He died in a mental illness hospital probably killed by a patient.
Today Eminescu is loved and celebrated but yet criticized by many. In particular, because in a period it was not allowed to have opinions against it (the communist regime created a kind of cult for propaganda reasons) ... after the liberation from communism many challengers of its value appeared, from the spirit of rebelliousness.
I, without being a specialist, remained an admirer of this poet and his poems. And not only me, but the fact that the day of the Romanian culture was established on the day of Eminescu's birth also shows that the vast majority of Romanians still appreciate him to the highest degree!
I must exemplify with a short poem in order to understand what I said. Poetry is a genre of art that has the highest quality in the native language of the poet. Translations lose the quality and message of poetry. However, there is no other possibility to know other peoples' cultures other than through translation, so ... a short poem translated into English.
ONE WISH ALONE HAVE I
One wish alone have I:
In some calm land
Beside the sea to die;
Upon its strand
That I forever sleep,
The forest near,
A heaven clear
Stretched o'er the peaceful deep.
No candles shine,
Nor tomb I need, instead
Let them for me a bed
Of twigs entwine.

That no one weeps my end,
Nor for me grieves,
But let the autumn lend
Tongues to the leaves,
When brooklet ripples fall
With murmuring sound,
And moon is found
Among the pine-trees tall,
While softly rings
The wind its trembling chime
And over me the lime
Its blossom flings.

As I will then no more
A wanderer be,
Let them with fondness store
My memory.
And Lucifer the while,
Above the pine,
Good comrade mine,
Will on me gently smile;
In mournful mood,
The sea sing sad refrain. . .
And I be earth again
In solitude.
English version by Corneliu M. Popescu
Transcribed by Oana Dumitrache
School No. 10, Focsani, Romania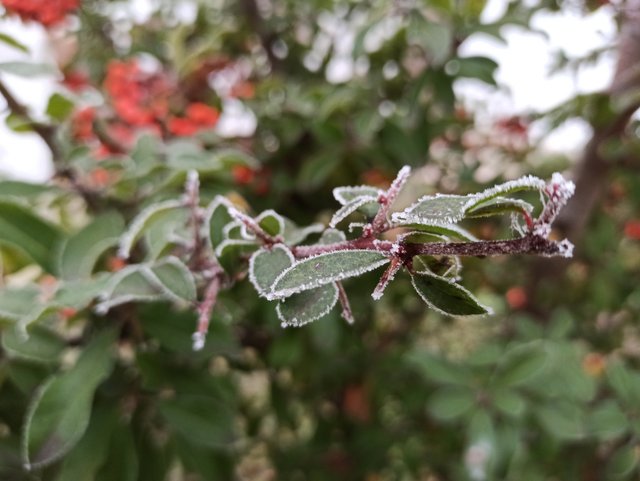 I hope this presentation will help a reader to know if I do not know what will happen to hear the name of Mihai Eminescu. The most important Romanian poet!
A flower for the poet, from the day of his birth. Like any romantic, he certainly loved flowers too!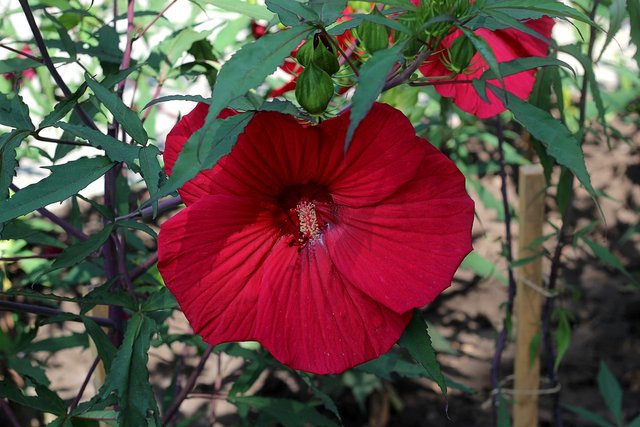 I once initiated a challenge called SAM. Something About Me. I thought it was good for our readers to know more about us and to understand better what we are posting. Well, SAM is dead but I still think it would be in everyone's interest to get to know each other better. This is the reason for the short presentation below!
I am Dan and I live in Bucharest, Romania.
Born in 1954, married and retired. I worked in construction and banking system.
My passions: Art (film, music, photography, painting), Travel and even Cooking.
 
Romania is the sixth largest country in the European Union. Unfortunately, due to over fifty years of communism (1947-1989) and a reluctant transition to capitalism (1990 and up to now), Romania is among the least economically and socially developed countries. I hope this will settle quickly in the near future.
Instead, it is one of the most beautiful countries in Europe!


Don't believe the word, please check here!

@bluemoon

Thank you!

Disclaimer

I made this post with passion, effort, and respect for you. I hope the result proves it.

Since English is not my first language, please forgive any grammatical errors.