Here we go, second part of our funny Housesitting Stories. I told you we have lots of stories to tell about our Housesitting experiences. In fact it is not that easy to remember all of them as we did so many Housesits during the past 5 years.
A Gang of 4
But one of them I remember pretty good as this was the Housesit with the most dogs we ever took care of. It was in a small Town called Nowra in New South Wales and we took care of 5 dogs that could not have been more different.
It was a Australian Bulldog (Marly), a Whippet (Milly), a Pug (Chillie) and a staffordshire Terrier (Bentley). I know, that sounds like a lot of work and in fact, especially walking and feeding them wasn´t as easy as feeding a cat.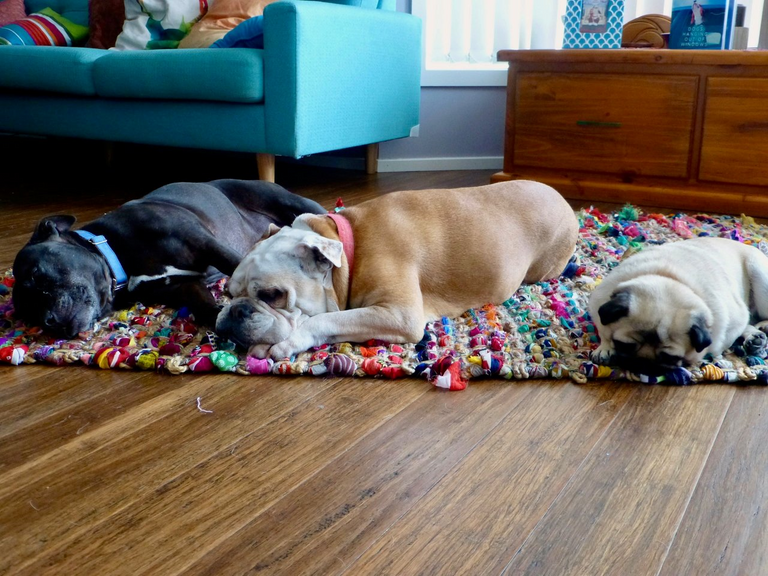 All 4 of them were lovely, but so different. Marly the Bulldog was old and Grumpy and did not want that much attention, while Bentley the Staffy could not get enough of it. Chillie the Pug was the most curious dog ever, following us everywhere and Millie the Whippet was like...she was just like a Whippet and mostly minding her own business while chilling in the garage.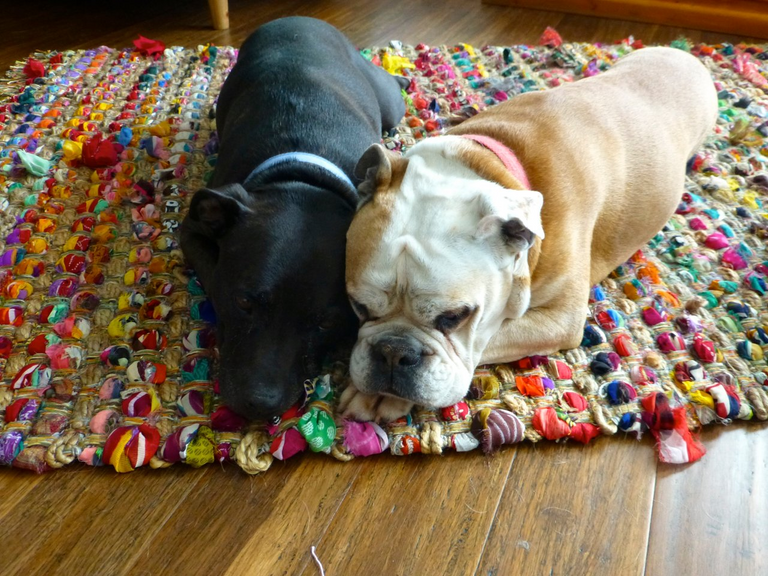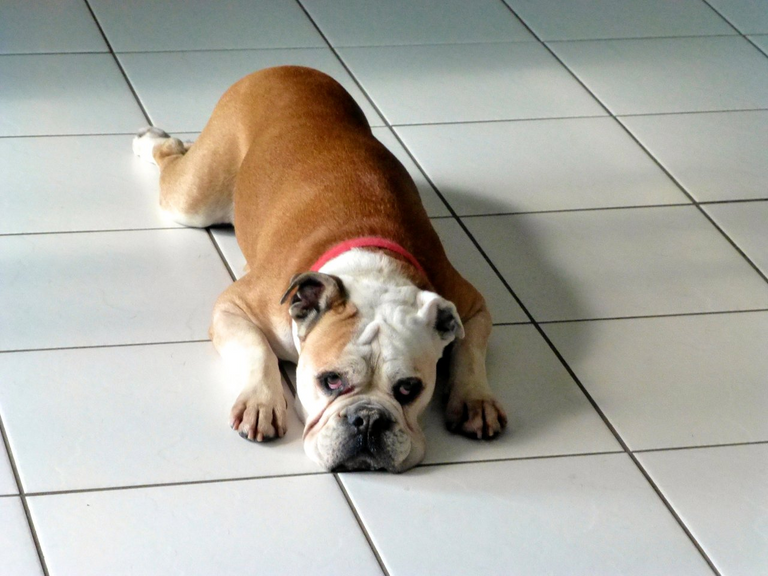 Walking them was a bit of a challenge. Imagine, you have one dog that is super lazy and already old and then you got another dog that can run as fast as a car in the second gear. Than there are two more, one as small as a soccer ball and the other one 3 times the size and pretty strong.
But somehow we managed it. One of us took the two fatties and the other one took the two sporties. 😂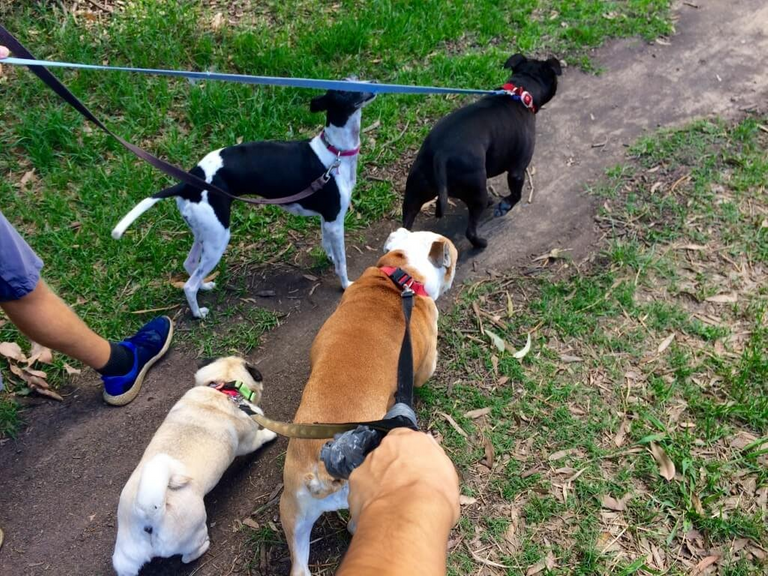 Feeding time wasn´t easy as well as they were all 4 not really patiently. Since the whippet and the bulldog did not like each other we had to separate them first and put the Bulldog on the leash. It took us a while to figure out how to do it but as soon as we had a routine it went pretty well.
I remember one funny moment when we gave them all a small spoon of peanutbutter and Chillie the Pug could not believe it how lucky she was. As she was lickin the peanut butter from the spoon here eyeballs looked like they would pop out any second, not to mention the weird sounds she made.
Although it was a lot of work it was a pretty fun 2 weeks Housesit. Not just because of the dogs but the nearby beaches which are some of Australias finest.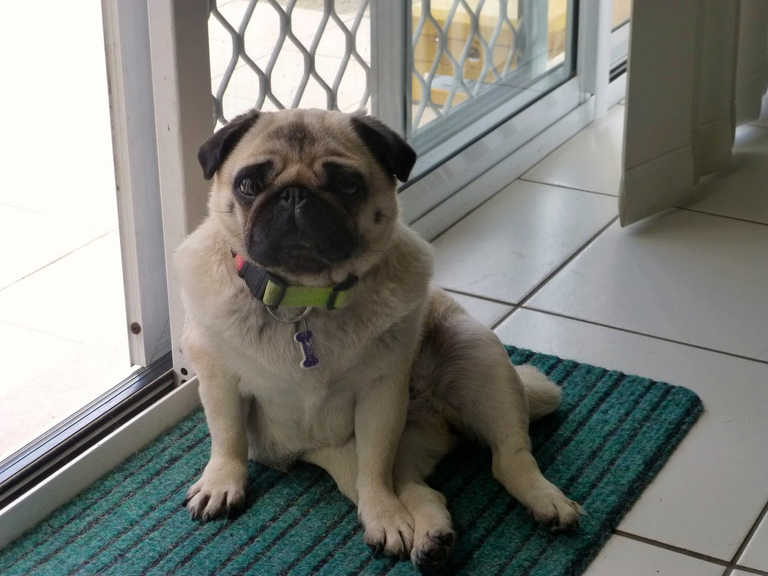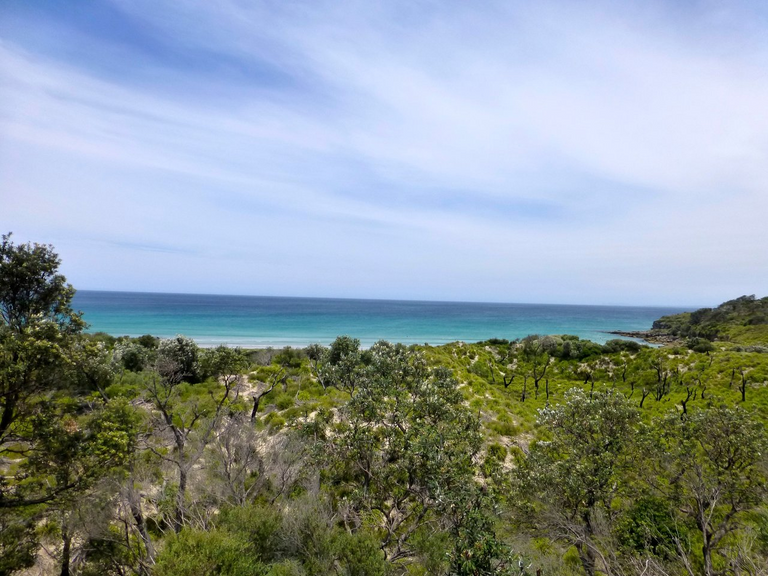 ---
Although we love all dogs we always prefer the taller breeds like Bulldogs, Staffies, Pitbulls or Boxers. That´s why we were so happy as we got accepted for a 4 weeks Housesit in Buderim last year to take care of the two Boxers.
Boxers are true friends
A 4 weeks Housesit at Australias Sunshine Coast with 2 Boxer dogs sounded like a dream for us and it came true. We took care of Doughy and Roxy during the easter holidays last year. Everyone who knows a bit about Boxer dogs knows that they are true friends. They would literally die for you. To be fair I have to admit that probably every dog would die for you.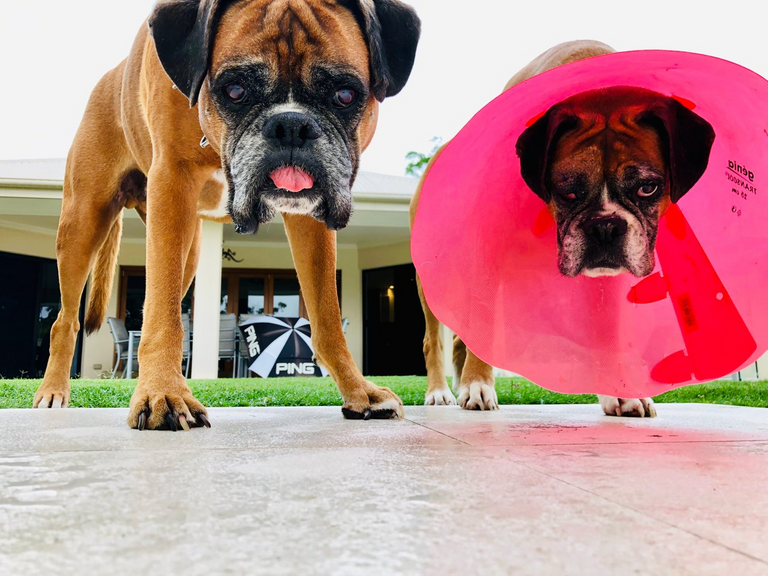 Since Roxy, the female, just had an eye surgery before we moved in we had to take a bit more care of her. She was getting medications every night. She had to swallow a pill but since she did not want to take it and hiding it in the food did not work I had to shove it down her throat.
Did you know that dogs can cry tears?
One night after I gave her the pills she got a piece of sausage as a reward. I totally forgot about Doughy that was who was standing next to us. As he realised that he is not getting any treat he started to cry. I´ve never seen that before, he literally cried and tears were rolling down his face. Of course he got a piece as well after that.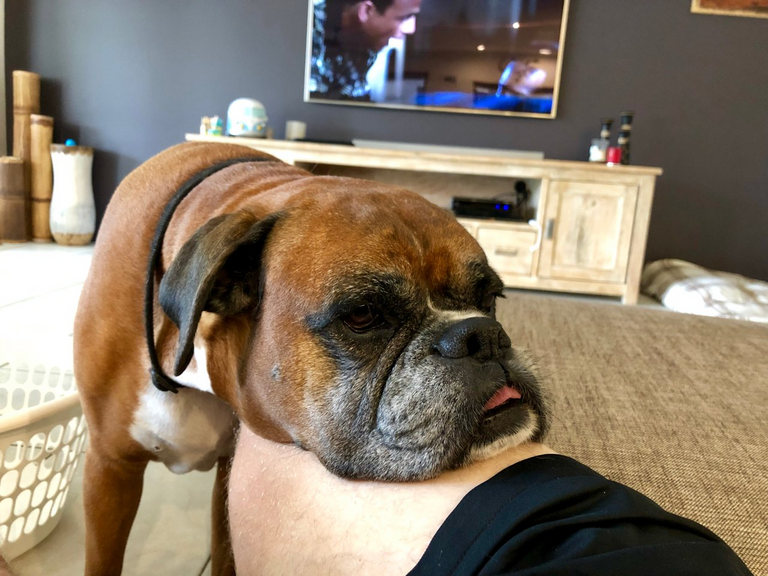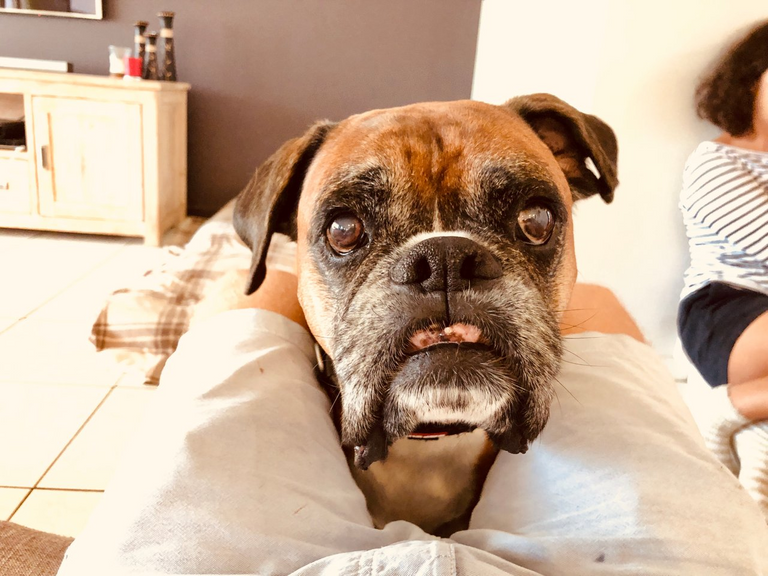 In addition to all the fun we had with the two, there was also a negative side ... boxers drool like crazy and if you don't want to have the drool hanging everywhere you should wipe it off regularly.
Best part was when we came home from shopping or the beach. They were both so happy every time that it was hard to calm them down.
Actually we should be doing this Housesit again from 1st April on, but unfortunately due to the Virus the owners can´t travel. So there is nothing left for us but to enjoy the pictures and the memories.