Investments Taking THE PLUNGE in COVID19 Global Recession?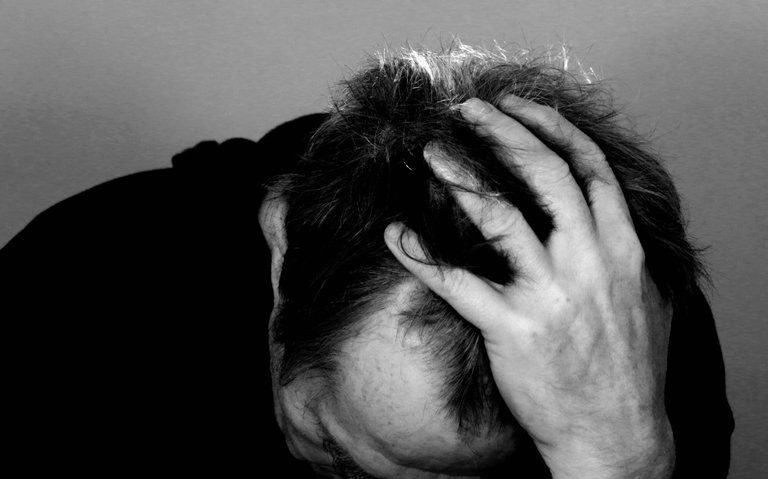 The impact of COVID on the global economy is no secret. Many are suffering in this almost immediate recession. Our investments are getting crushed, with the DOW sinking 3,000 points in just the last week (this was written 3/19/2020.) It is clear that we must take some sort of action. The question: What are our options? Have you asked yourself "how to save my investment from a global recession?"
Even in the midst of this major market fallout, there is another market that has actually shown an increase. During this trying time, the crypto market has actually begun to show price appreciation. What? One such crypto investment – STEEM – has actually more than tripled its value in just the last 24 hours (3/19/2020.)
Note: If you are reading this at a later date after the dust has settled, this information may still be useful in the future. There will always be fluctuation in the markets – meaning there will always be the possibility for defense and even advantage.
STEEM is not the only one showing this stark appreciation in price. They ALL are. This may be as a result of the major markets slipping, and if viewed in the right light, it could be an opportunity.
In the past, some have sought out cryptocurrency markets as a 'safe haven' from inflation. Now, it seems more and more people are finding it a 'safe haven' in this virus-induced global economic nightmare.
How Can I Save My Investment in a Global Recession?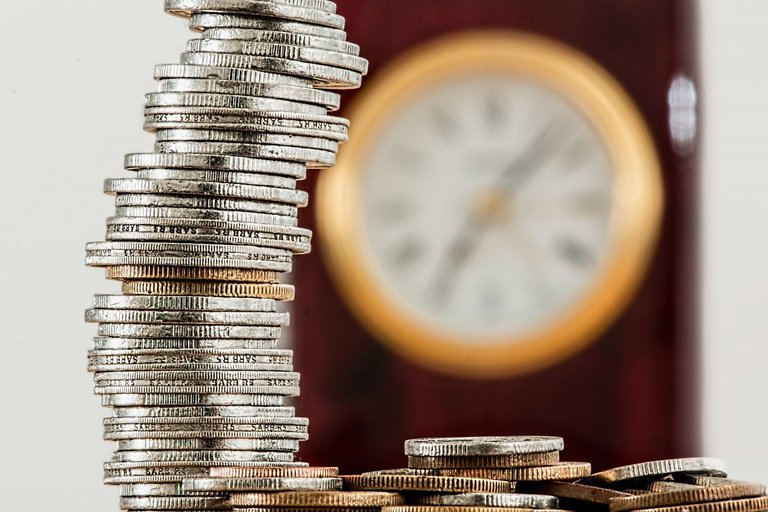 There are no guarantees in money. Anyone that tells you there are, is probably lying. We can only choose a 'best path of action' based on the knowledge we have. We aim, we fire, and we hope we hit the mark. The better we can see, the more likely we are to come out on top of the competition.
Competition?
Yes. The value of money is in constant flux. This means if you have money, you are in competition with others who also have money. Some have a broker take care of their investments, and others choose to take on the sometimes difficult responsibility themselves.
However, we can take note of a few things. The crypto market seems to rise when the fiat market falls. They are not separate from one another, by any means. They are related. When a person takes money out of the fiat market, putting it into the crypto market, crypto goes up. When the opposite occurs, it has the reverse effect.
Have you ever looked at the price of a currency and thought – for whatever reasons – "man I should really buy some of that" and then watched it skyrocket to heights that would have made you rich?
The intent of this article is to share with you a few ways that you can easily enter the cryptocurrency market if you view this as an option – or even an opportunity.
How to Escape THE PLUNGE Using Blockchain Technology
Here is a shortlist of ways you can enter the cryptocurrency market. Some of these methods of entry are better for active traders, and others are better for buying and holding long periods.
Option 1: PrimeXBT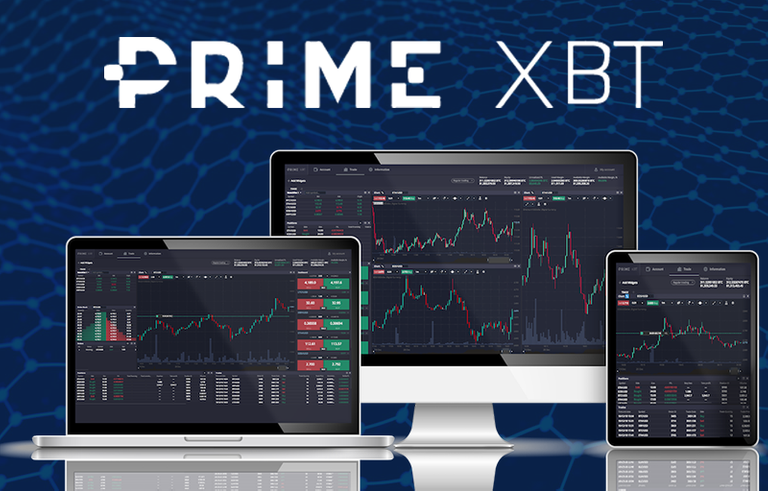 If you are an active trader who wants the option to trade crypto, forex, along with gold, oil, and natural gas, all at the same time – and at 100X+ margin – this one may be the option for you.
If you aren't familiar with derivatives, you should familiarize yourself before entering this way, as margin trading is extremely dangerous, and you can very quickly lose your investment to liquidation if you are not careful.
On the flip side, if you do well trading on margin, you can make an INSANE amount of money in such little time you'll wonder how it happened.
Also, if you aren't comfortable trading by yourself, you can easily 'co-vest' with a broker by choosing one who has a proven profitable history. You can view their track-record, across the board, so you can decide if you want to use them to trade.
The charts are customizable, so you can choose from a list of widgets and set up your interface however you like. Running multiple screens is nice when trading, allowing you to see command your money from the gauntlet.
You can trade derivatives – short and long – at huge margin anywhere INCLUDING the U.S. This can make your trading optimal, as it allows you to make large profits, no matter which direction the market is headed.
Option 2: Binance US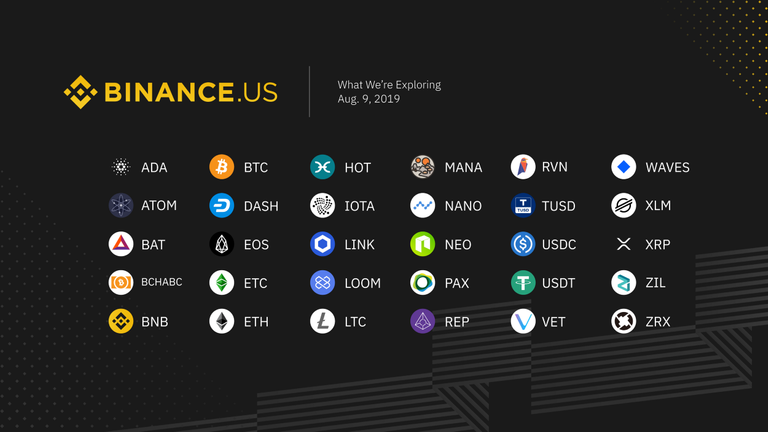 Binance US is for those living in the United States only. There are no derivative trading options offered on this site to date, so it can be a good option for holding. It does not allow for trading between crypto and forex, but it gives you easy access to crypto through fiat wallet verification.
The charts are easy to use and shift between. It's important when trading to have a nice interface with comprehensive data, simplifying the process.
Option 3: Binance (main)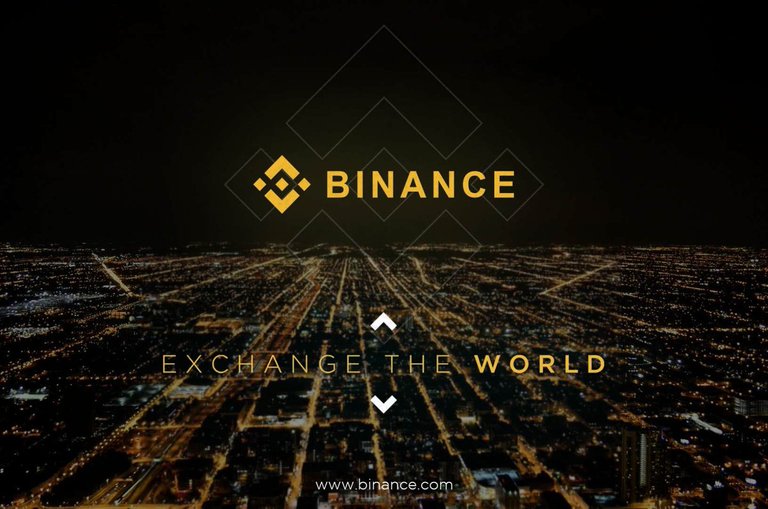 Are you a master of money who wants a lot of options? Binance's main, the global platform accepts investors and traders from all over the world. It is the single largest cryptocurrency trading platform with very appealing liquidity (opportunity for profit.)
Binance platform has a plethora of options when it comes to crypto trading, and getting in is easy. You can link your bank, credit/debit card, and get right into the action.
Whether you want to hold large investments for long periods or try your hand at trading derivatives, Binance offers both.
You can also delegate money to a broker to trade for you if you don't trust your own expertise and wish to trust a professional with your money instead.
The charts are streamlined and comprehensive, offering both simple and advanced trading features so you know what's happening every second. It's very easy to switch between currencies so you can spread out your investments.
Short and long derivatives offer you the option of trading up or down, on margin, enabling you to multiply your dividends on either side.
There are so many perks to this platform I would have to write an entire, full-length article about it, so for the purposes of this one – Just check it out!
Option 4: Coinbase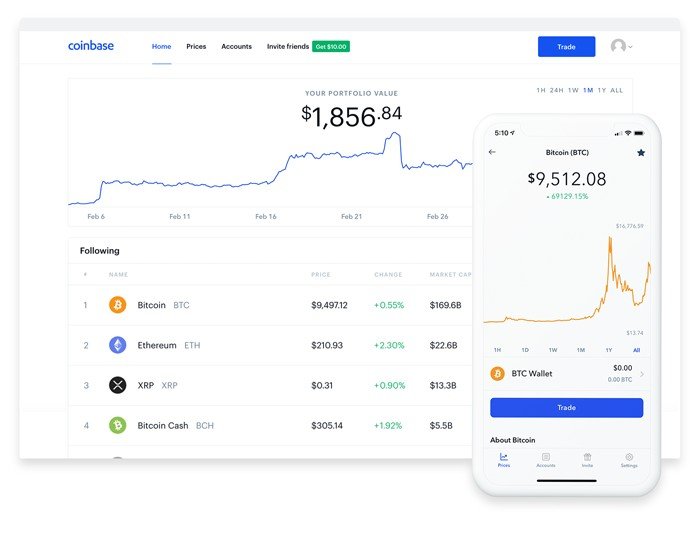 Are you a money giant who wants to buy big and hold long? Coinbase may be the option for you. It is one of the largest, most reputable exchanges for trading crypto.
The platform offers significantly fewer currencies than PrimeXBT or Binance (main) but it has high security and is extremely easy to get into. It also allows the option of quick cashout to Paypal, which is very nice if you want to access your funds in fiat quickly.
Coinbase also offers a program called 'Coinbase Earn' that can allow you to make over $150 just learning about cryptocurrencies. They pay you to get a crypto-education!
The charts are very simple and the sidebar will even let you know which currencies run against one another, making it easier to employ hedges for safety.
Conclusion:
When the economy becomes a 'hairy' place to function, with fiat markets like the DOW crashing down over 10% in just a week, it's important to have other tools in your arsenal to protect your money. By using all the tools your assets can employ for profit, you may be able to come out ahead in a global recession – rather than behind. Remember, money = competition. If we aren't moving forward, we are moving backward.
Disclaimer: The information given in this article is based on my genuine opinions. It is not intended to make you do anything with your money, it is only intended to share with you a small tool-kit that may help you. Your money is your responsibility, and any gains or losses you may sustain to your finances or portfolio are solely your responsibility. Trading involves risk and the cryptocurrency market can be volatile. Follow this advice at your own risk, I will not be liable.
---
---