Venezuelan Stamps Special / Philately Week (The little cockroach Martinez and the mouse Perez)
Continuing with the Venezuelan philately week, this entry will be about another popular tale by poet and storyteller Antonio Arraíz. The little cockroach Martinez was written in 1945 and belongs to the book collection where Tío conejo and Tío Tigre are found.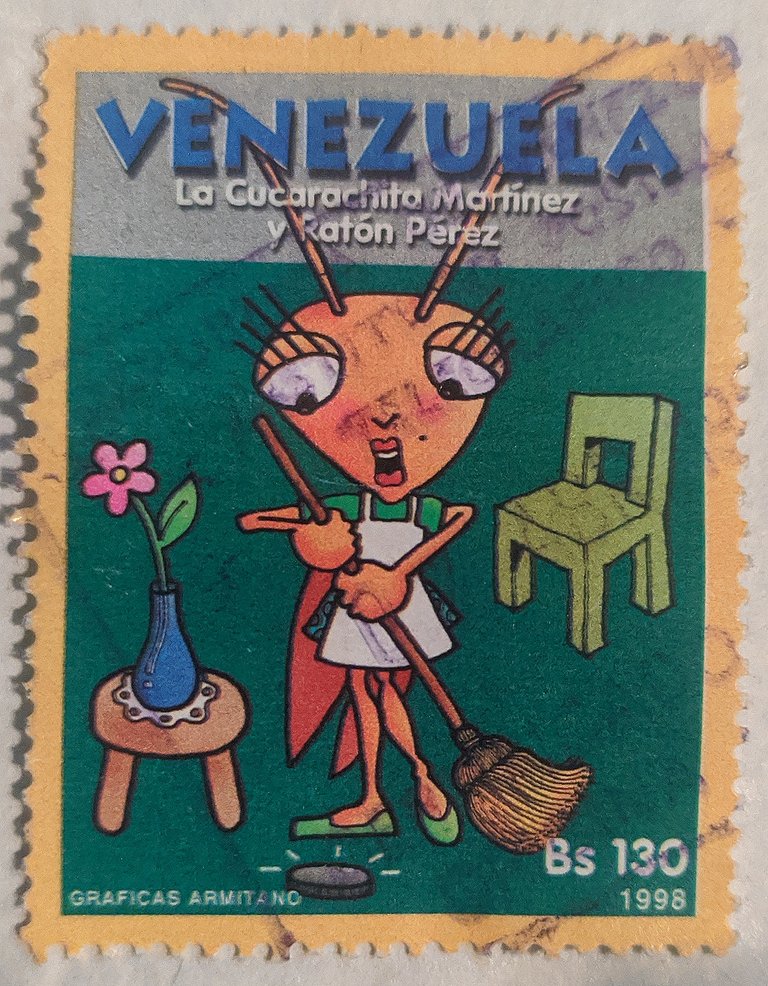 This particular tale has a social sense for the people of South America, this is perhaps the central theme of all of Arraíz's children's works, in 1945 Venezuela was suffering one of the most evil dictatorships of the time. The social changes led all sectors of the population, including writers, to contribute from the children's narrative to the criticism of the dictatorial system.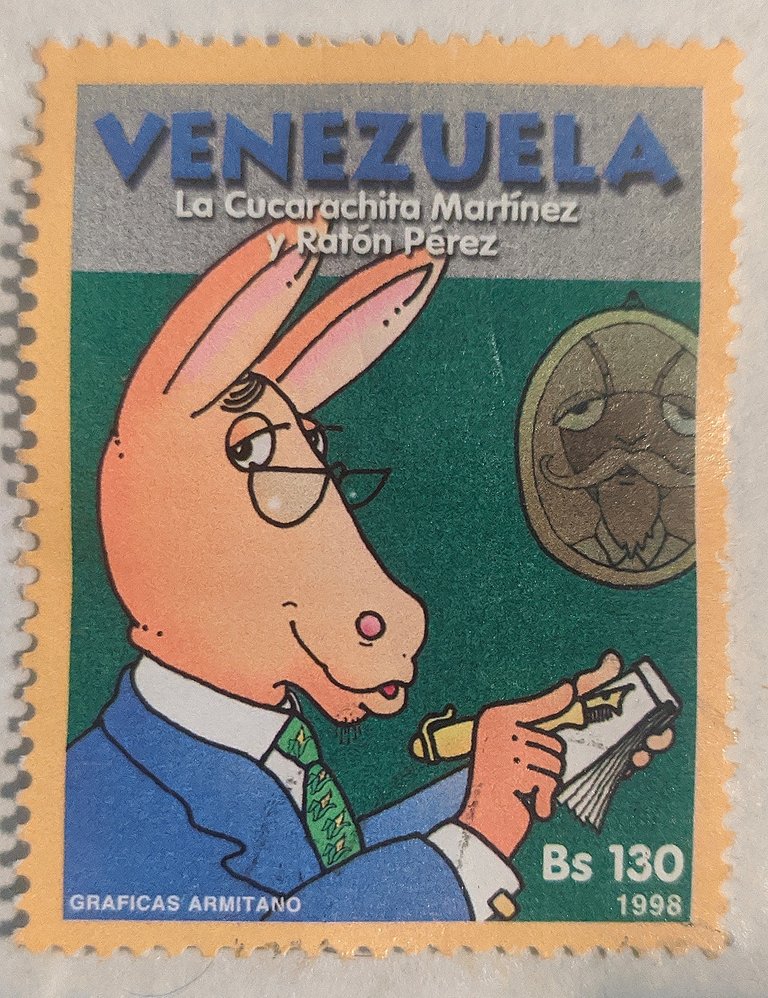 The History
The central character of this story is the cockroach Martinez who was very clean and neat, also respected and helped others, these qualities make Martinez cockroach has many suitors but she was dedicated to their things, however gradually noticed the mouse Perez who was very polite and respected the cockroach, Until the day they got married and were very happy, one day the little cockroach Martinez was preparing lunch and forgot an ingredient so she went to the market to buy what was missing, and warned her husband not to go near the pot that was boiling. When she returned she didn't find her husband anywhere until she realized that the Perez mouse was dead inside the pot.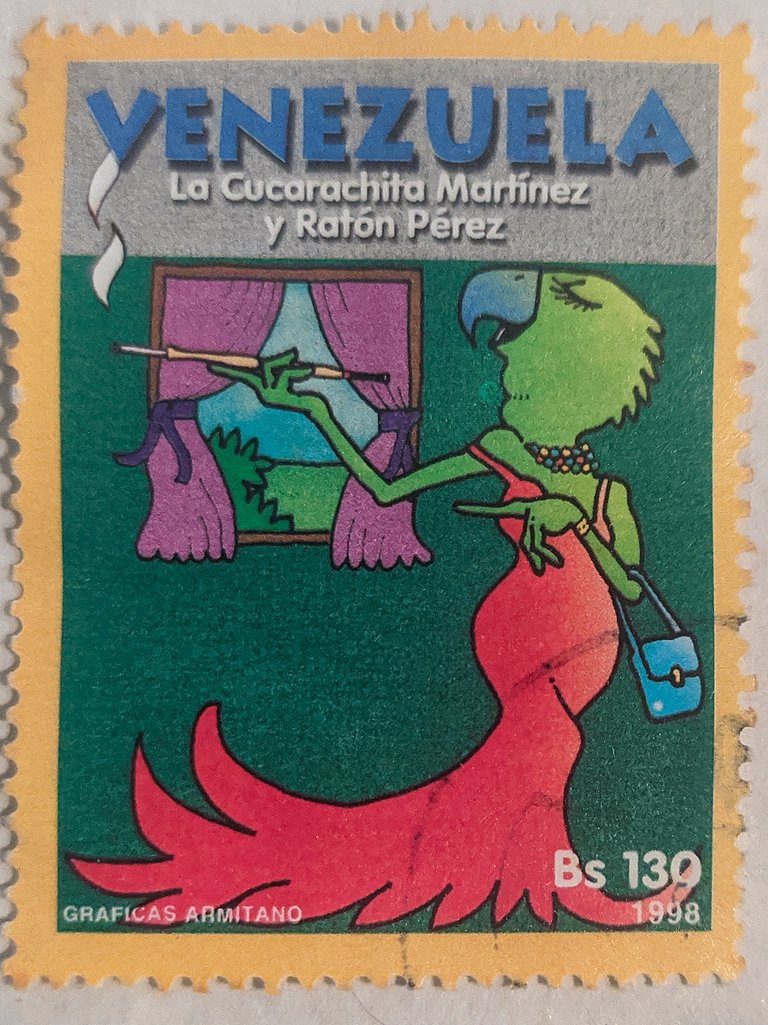 Another crucial factor is poverty. At the beginning of the story the little cockroach finds a Locha, a silver coin very popular at that time, in the street. And since the little cockroach was small then the silver coin became a lot of money with which he bought a lot of clothes and accessories.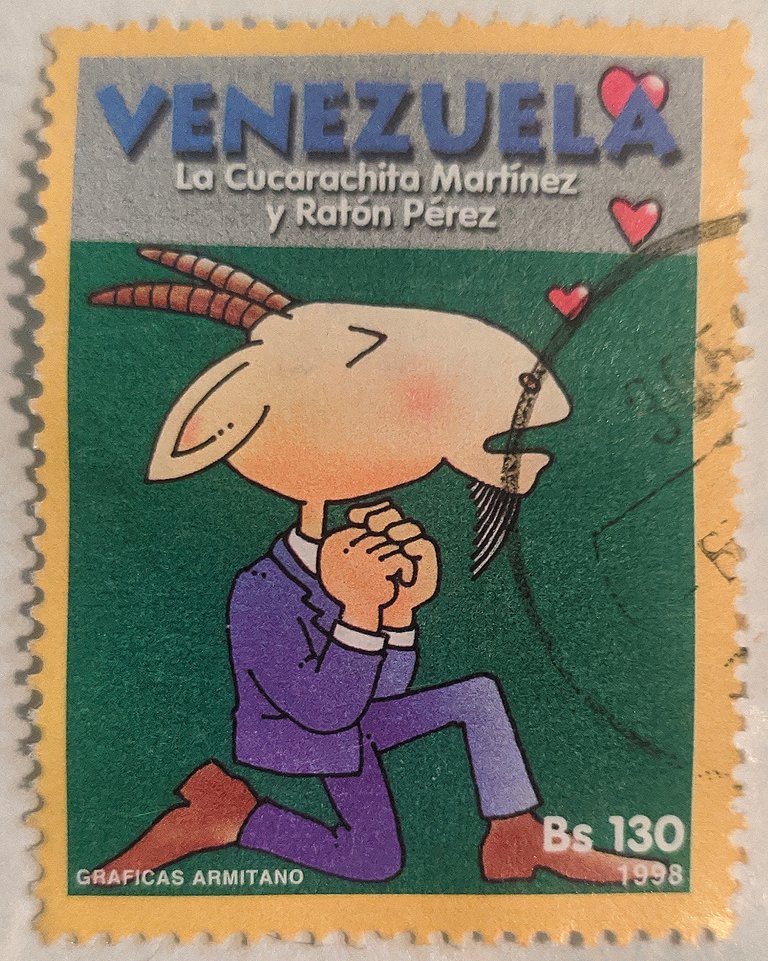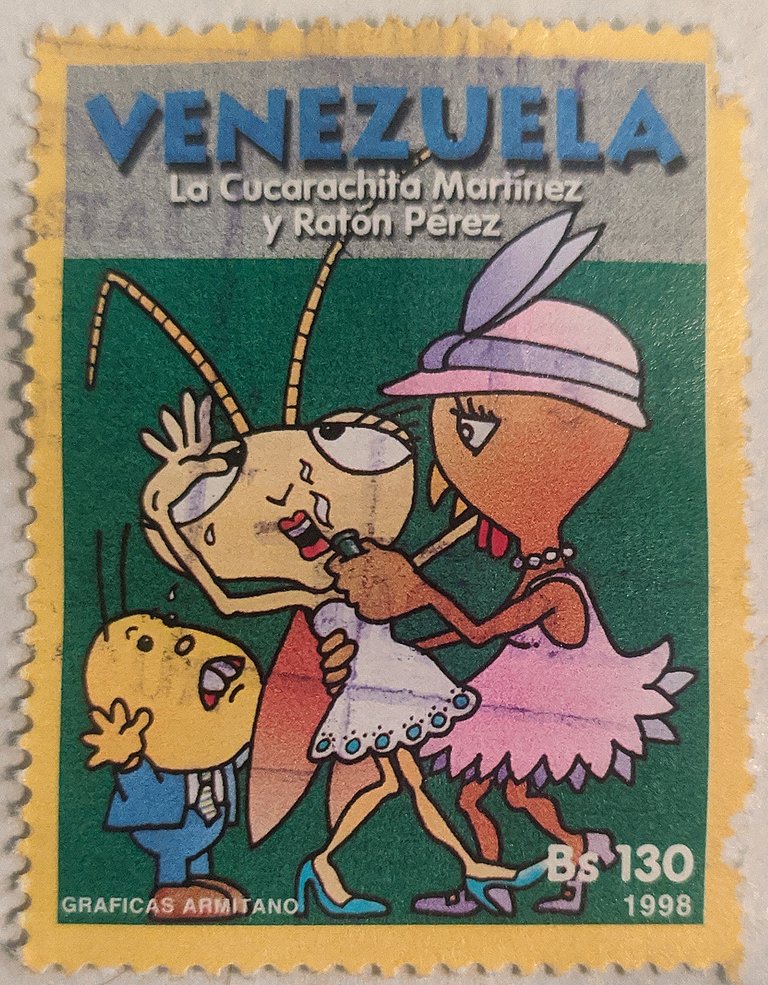 Obedience, humility and order are the elements that stand out in this children's story, a little cruel with its ending but a true jewel of our national narrative. I would like to make more publications dedicated to Latin American literature is really rich and varied.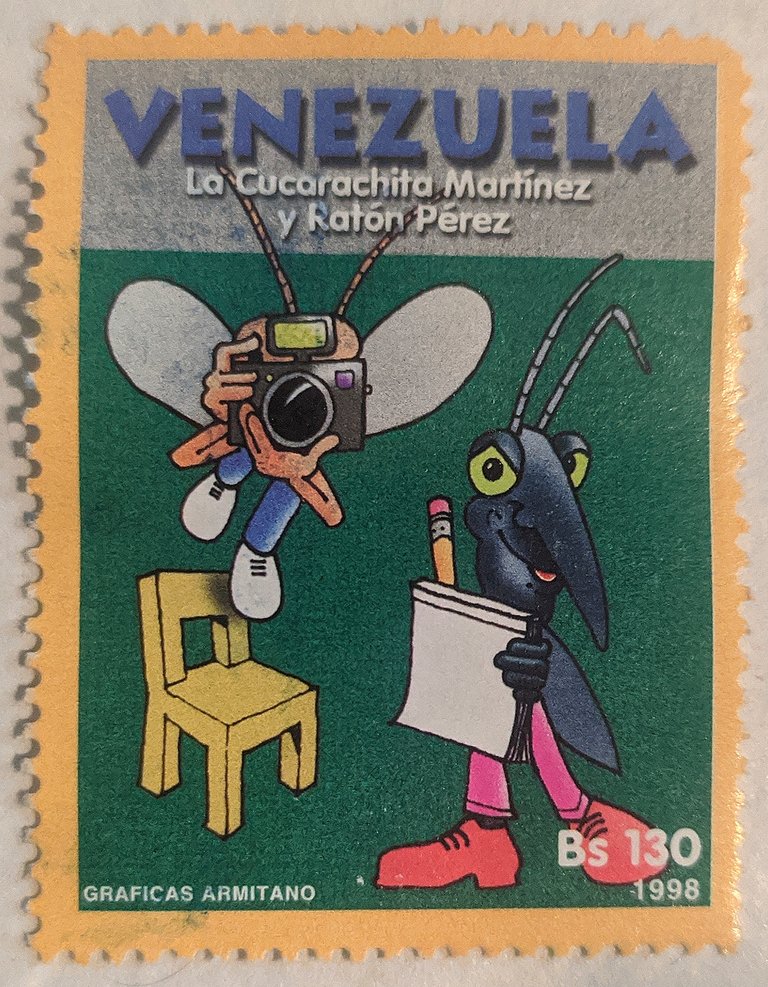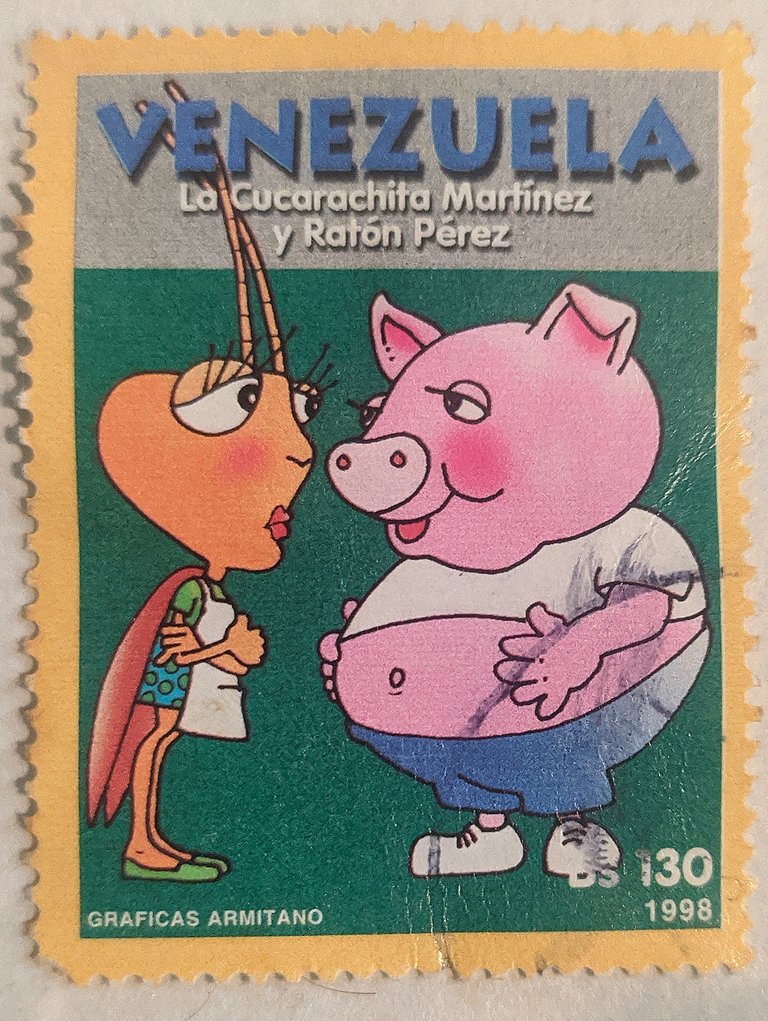 I also congratulate the Postal and Telegraphic Institute for their excellent work in rescuing and promoting Venezuelan narrative. Unfortunately this type of fabrication is coming to an end, no one writes letters and much less gets excited about going to a philatelic event, much less collecting stamps. Pure nostalgia for this era that will never return.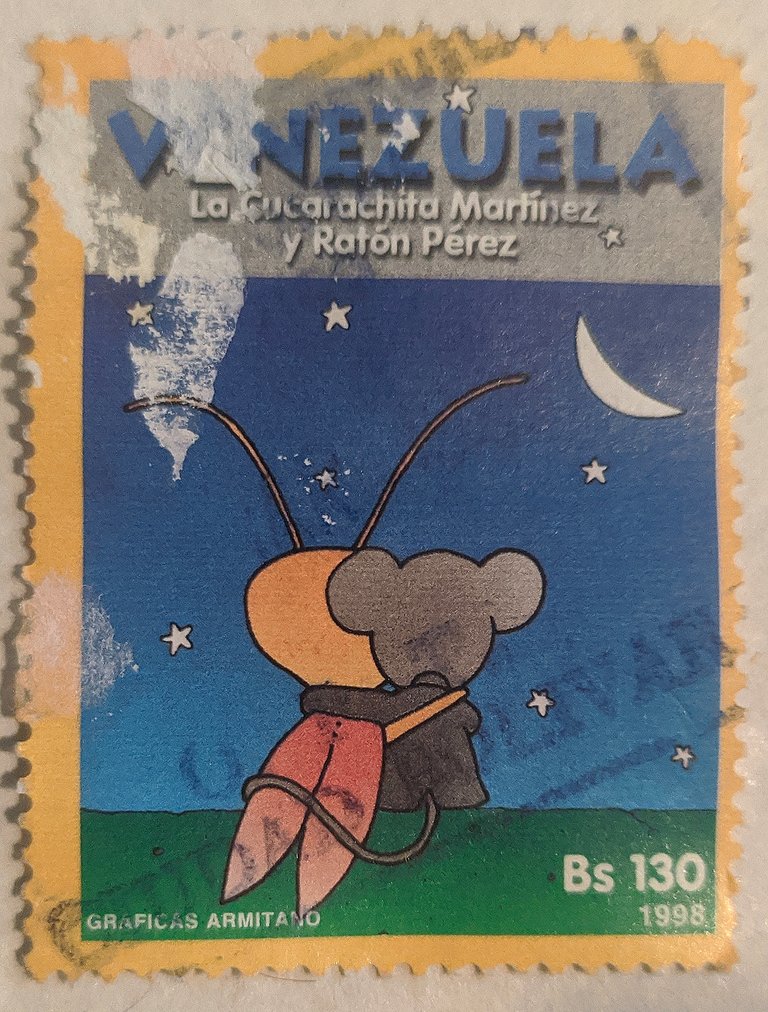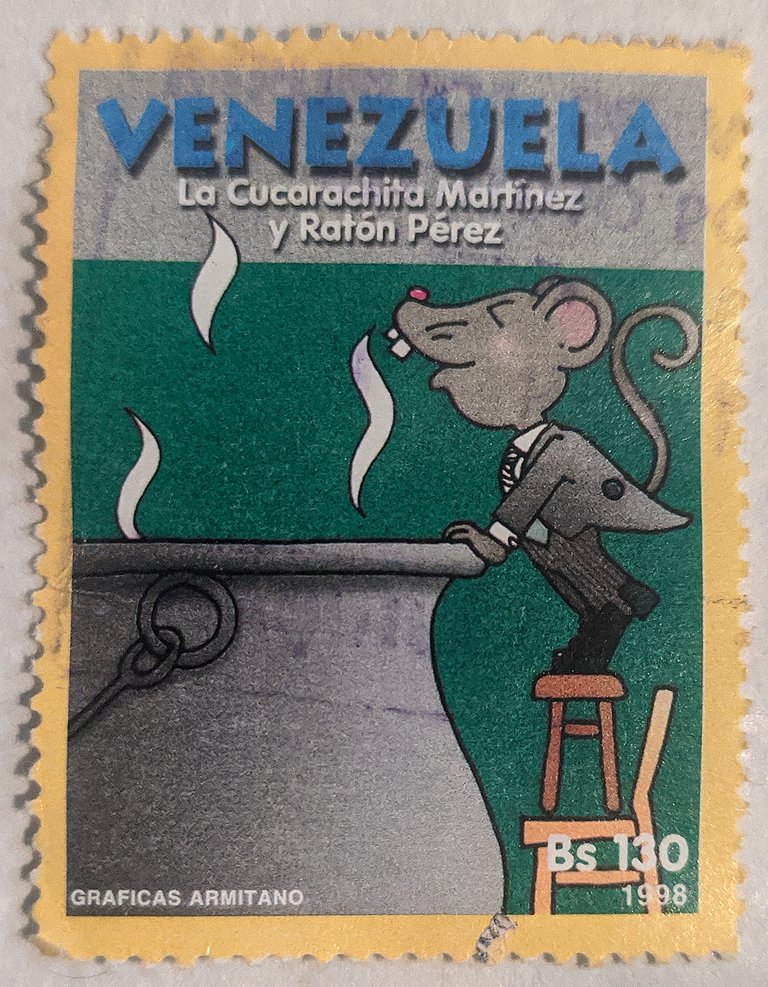 Thanks for reading
Special thanks to the delegation