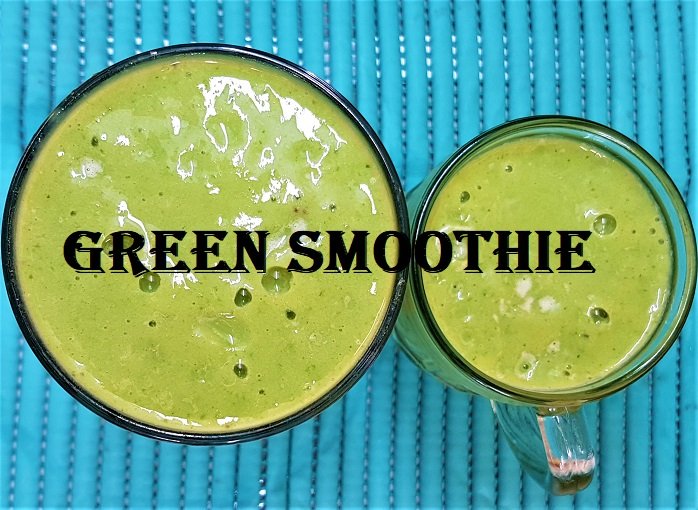 ---
As flu and other viruses keep coming home with us
It was time for another approach making our little toddler in her "NO" phase insert some veggies and vitamins. It's been quite frustrating, to say the least, to make that happen. All the things she used to eat (also a lot of vegetables) are now "bleh, don't eat it" and whatever we try, it's just not happening. We tried every approach out there, so it's time for my last resort: smoothies. During the summer months, I find it much easier to create delicious smoothies that are also healthy. But, it's winter, so I started to look for recipes with avocados in there so I can make sure she takes those as well.
Green smoothie with banana, avocado and baby spinach
With these measurements, I had one big and one small glass of this smoothie. You can play with the amounts a bit of course.
2 medium-sized bananas
about 200 grams baby spinach (fresh!)
one half of an avocado
just enough milk to mix it up in the blender
I didn't measure the milk, but I used only as much as I needed to mix it up.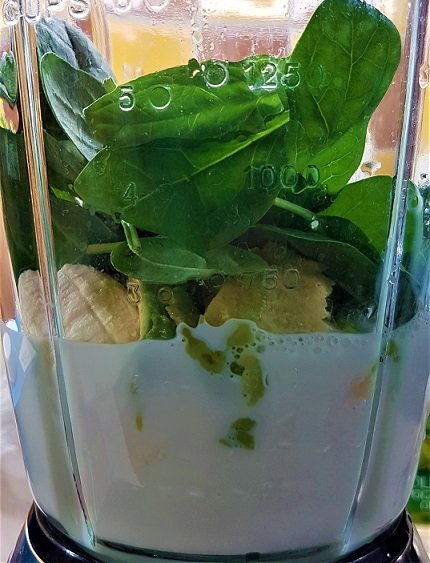 Mix it until you have a nicely blended mix.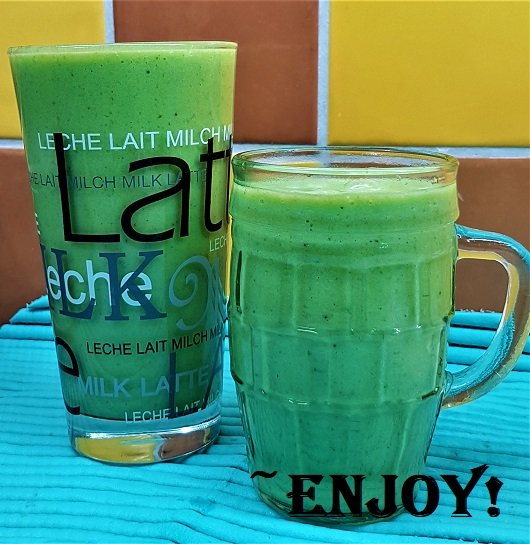 I had to hide what was really inside the smoothie for my daughter, otherwise, she'd refused to try it and in this case, I found it more important she'd drink it than being honest about the fact that these contain avocado and spinach as well.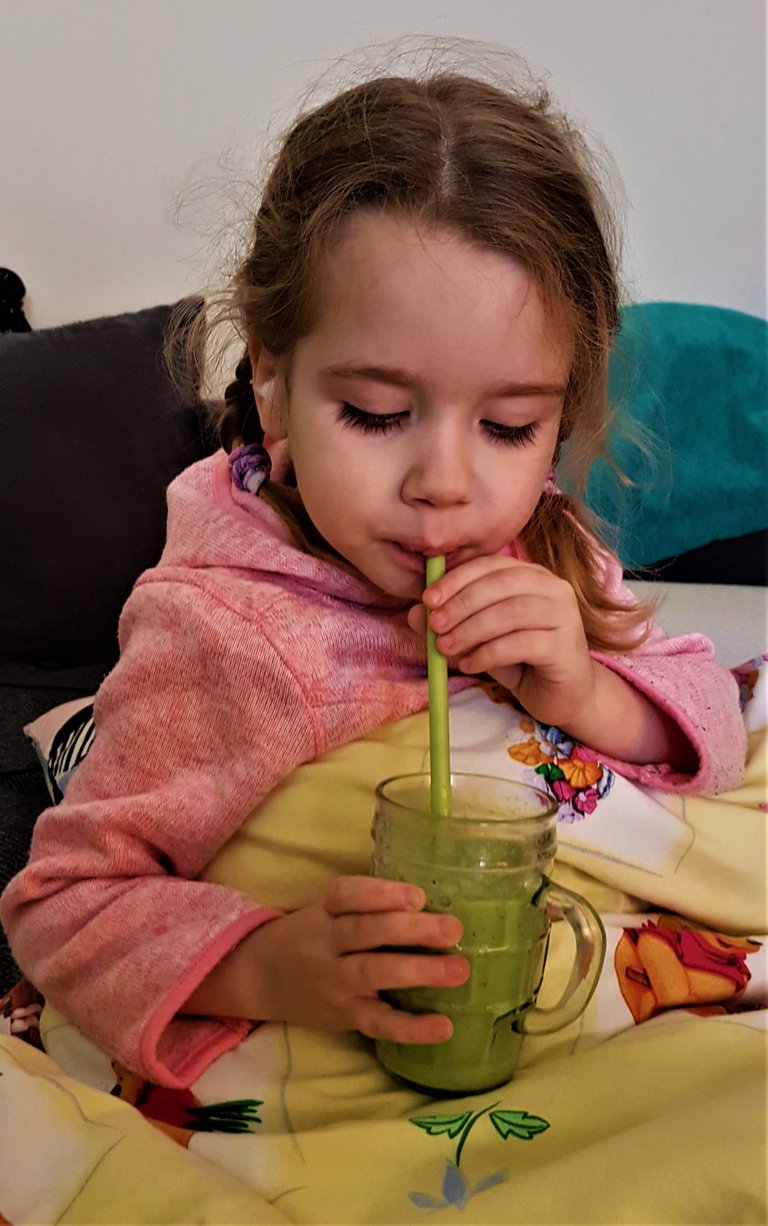 Proof! So she can not deny she drank it :)
~Anouk