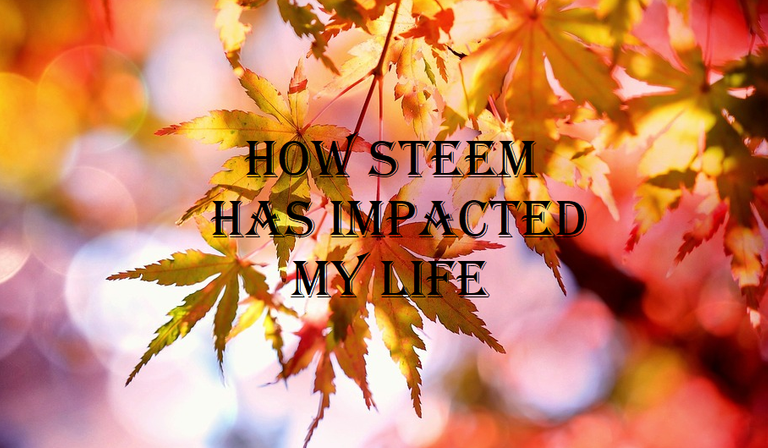 Source

My life before Steemit
This is going to be one of the posts that will probably make me laugh and also cry while writing. It's going to be a long read probably, so be warned, and sometimes you may feel the emotions while reading it. I will do my best to make it a good read though. These kinds of initiatives are the perfect moment to do some self-reflection and therefore I'm taking my time to write this post and take some moments to really realize what has changed since I joined Steemit. I'm not the same person as I was before I started writing on Steemit.
I became a better version of myself since I joined Steemit and started embracing the possibilities this platform offers.
Thank you @theycallmedan for starting this initiative, it feels like the perfect timing for me to do some self-reflection. Hopefully, you will enjoy reading this post.

Limited mobility due to an accident in Spain
It was at the end of 2016 that I got an accident and fell from the stairs in Spain when I was on my way to work. I hurt my back so badly, that since that day, I was in sick law and never returned to work. Having our little baby, about 6 months old at the time, even was a huge burden for my back when having to carry her. In all honesty, I depended on my boyfriend for a big part of the day. When walking, I leaned on him for support and whenever our daughter needed to be moved/picked up, he did that to make sure my back pain didn't get worse.

A depressing winter
Due to this injury, it was a very depressing winter in Spain, to be honest, our apartment was very very cold as it didn't have a heater that could heat up the full apartment, meaning it was always cold in at least 3/4 of the apartment. The cold was very bad for my back injury and made it even harder to get up out of bed and move around during the day. I really needed something to focus on to get my mind off the pain and to get through the winter in general.

The start of my blogging career
It wasn't until March 2017, that I learned about a Dutch blogging platform through a friend in Holland. She told me it looked very promising and that I should give it a try. I liked how this platform was set up, earning points for every post you published and also for every comment you made. Whenever you reached 10 euro of points, you could cash this out. Soon this became part of my daily routine and I can easily say that I was probably one of the top bloggers on that site at the time. I had an audience there, and I knew how this platform worked and how to use the possibilities the platform offered to earn more than the average blogger on the platform. Although this platform was filled with great authors, it still feels more like a social media site and nobody is checking your content for quality. During these months, I never paid too much attention to spelling errors yet but just tried to have fun and engage with other members.

And then there was Steemit
The summer had arrived and it was already June 2017 when I thankfully felt a bit better. The sun clearly lifted me up as the pain seemed to be more on the background thanks to the heat. I had found my place on the platform, I enjoyed the engagement and reaching certain milestones attached to page views, meaning closer to another payout. It was very motivating and at the time I also picked up an old love again: drawing. I almost forgot how I used to be able to draw for hours in a row and escape reality. When I started doing so again, I realized that this was a tiny part of the old me that had returned.
One day in June, my boyfriend suddenly mentioned Steemit. While he was reading articles online about cryptocurrency, he also found one about Steemit. I have to admit that I wasn't into crypto at all at the time and honestly even felt a bit annoyed by all the crypto talk coming from my boyfriend (sorry babe!). So at first, I didn't feel this was going to be a match. This Steemit platform and me. Boy, was I wrong!
Steemit was the perfect fit for me and exactly what I needed!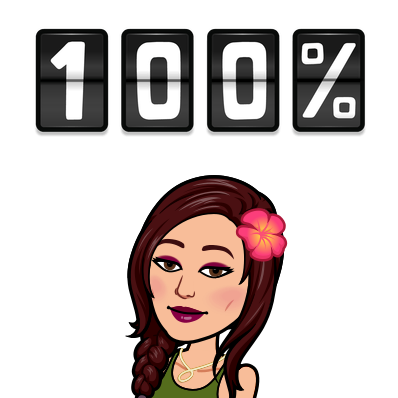 I published a few of my drawings and then forgot about them for months while I kept writing on the Dutch platform which was known territory for me so I preferred to focus on that as Steemit was one big mystery to me. Then there was this moment Steemit was the topic of a conversation between a few members of the Dutch platform and me, so Steemit was in the back of my mind again. When I returned in December of that year I noticed that these drawings received a few nice votes and were actually well worth it. This convinced me to stick around and this was the actual start of my Steemit journey.

Discovered new interests and skills
Along the way, I have discovered new interests while reading about topics I never heard of before or maybe I just never actually thought about them before. It turned out that Steemit is filled with talented and intelligent authors and artists who mostly all have something in common and therefore can inspire one and another: the love for the platform.
Before Steemit, I never had a translating job. I have discovered that I love to translate and thanks to Davinci and Utopian, I discovered this skill. These few months where I went all-in on translating have brought me other opportunities and I also keep in the back of my mind that I can hunt for translation jobs offline as well thanks to this experience.
During my time as Satoshi Treasure Hunter (what a great time!) I also discovered I have more managing skills than I thought before I joined that hunt. Even in totally different situations than on the work floor I have learned about valuable skills that will help me in the future if I will work as an employee again. Some things I took for granted, but Steemit and the members I engaged with also held up some mirrors pointing out these skills from time to time, which is great. Maybe I would have never thought about certain things the way I do now.
These are just a few skills that came to mind but you get the idea, right?

From rock bottom to connections and friendships around the world
If you had told me in 2015 that within a few years I would have made connections and friendships around the world, I would have probably laughed in your face. I felt isolated and my world was pretty small with the only one left that I could trust at the time being my boyfriend. That year was the year we lost everything and it was probably the most horrible year in my entire life. I had so much pain (emotionally) and grieve (for what was taken from me) that I hoped to die every single day. I hit rock bottom and thought I would never get back on my feet again. Life itself felt like mission impossible at the time. What a difference compared to my life today. Today I talk to people around the world every single day and I'm quite sure that if I was going to travel to different continents, there would be a Steem-date every trip.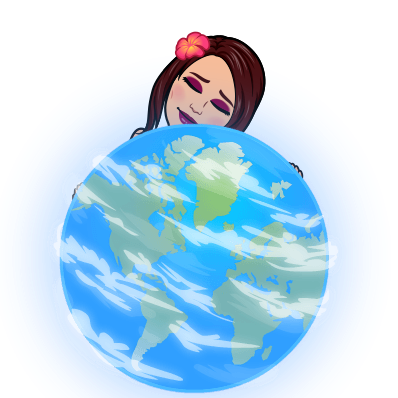 I found back myself thanks to Steemit!
That may sound as if I'm exaggerating, but I'm not. Steemit provided me a platform to write about the traumatizing events that happened in the previous years before we left Holland. Never had I felt this welcome and loved by strangers before as I did on Steemit. Only a few people in real life could cope listening to what we went through and this wasn't even enough to process and heal from it just 1%. I needed more, and I found that writing was my best therapy. Whenever I wrote another post, that often was written in a very chaotic way due to all the emotions released while writing, I felt as if another weight was lifted from my shoulders.
The encouraging comments that followed and the connections I made with other people that had been through similar events in their country, were enough to keep me going and continue writing. At first, my only goal was to eventually expose all that happened to the world, but thanks to my readers and support here, this has changed. Although I'm still hurt and angry at certain people, I don't allow this to control my life anymore, and I learned how to cope with the feelings that can overwhelm me from time to time. I try to see the positive side of everything after I allowed myself to cry or be angry for a while. This would never have been possible if I hadn't found the support I did on Steemit and found that I'm not alone and there are people going through even harder events than we did.
My new goals have nothing to do with exposing evil from the past, but focusing on all the projects that I've been holding back from as I didn't feel it was the right time or didn't feel confident enough to start focussing in them. The pain has held me back long enough though, this year I'm determined to make a difference and at least try to work on a few projects.
I feel excited and more focussed which is such a difference compared to a year ago. And if a project fails, at least I tried and I can continue working on the next one because I have plenty of things to chose from that are all still a Work In Progress or just drafts. I believe the experience of trying is just as valuable as successfully completing a project.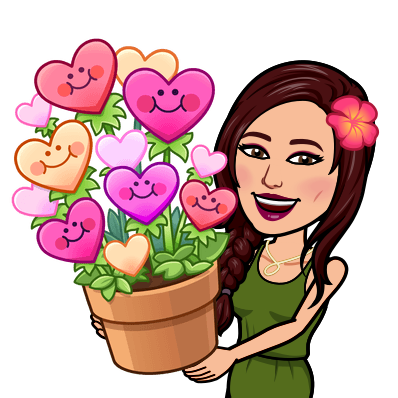 Inspiration and new ideas thanks to many talented and passionate Steemians
It has happened hundreds of times by now that I got inspired by another author or artist just by reading one of their posts. Sometimes only a few words were enough to activate some button for new inspiration. And this is one of the things I love most about Steemit. People put their hearts and souls in their work and some may not even realize that they can be an inspiration for someone else on a daily basis. If you can write your content in a way that your passion is felt by the reader, you will be loved on this platform. People will come back to read other posts and they will support you. I'm convinced that it works this way. Of course, it helps if you bump into a whale or orca that loves your work, but even if this is not the case, #new-steem has changed the platform for the better in my opinion.
Thank you for being here and for the support it is so much appreciated that I can't even express how grateful I am.
Here's to many more years on Steem, and let's publish as much quality content as possible on Steemit, so we can show the rest of the world that this is the place to be!