About the Spartan lifestyle | The perks of following a moderate and austere life
Whenever I tell people I like to follow the Spartan lifestyle, It's not like I'm trying to sound fancy or mysterious, It's just that I think that term really defines how I like to - or at least I try to - live my life.
Following the Spartan lifestyle is pretty easy, all you have to do is do a little research to learn how this ancient Greek city-state used to go by on its daily basis.
But wait, before I explain to you a bit about this style of thinking, acting, operating and living, allow me to bore you with a brief life story of the author of this article.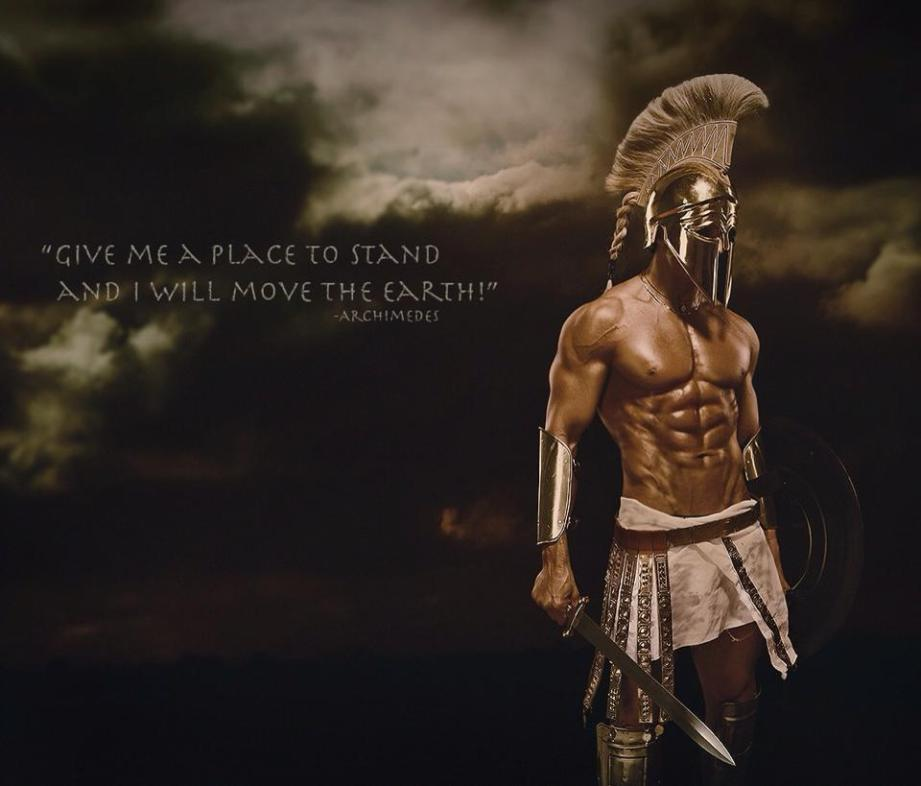 source
How did I found out about this term, the so called Spartan lifestyle.
When I was young, around 10 years old, my father told me about the Greco-Persian wars, the war between Persia and Greece, with one story standing out from the bunch, at least for me: the battle of Thermopilae, where 300 Spartans stood their ground against thousands of Persians, effectively proving how living a life full of discipline, dedication, having a strong mind, living with honor in everything you do, valuing brotherhood, among many many others, can help you achieve the unthinkable, to accomplish the impossible, to excel in things that everyone else fails.
That story caught my attention not just because of what I mention above, but also because my dad got me the graphic novel written by Frank Miller, which just happened to be published around that time. My dad had a comic book store, so getting my hands on it was a piece of cake. I read it and it dazzled me, not just because of the story itself, but also because everything surrounding the Spartan civilization, how they lived and how they died.
I was ten years old, I couldn't even imagine about having a Spartan life, or what it would be like. I mean, at the time my mom was pretty much picking my clothes at the store, making breakfast for me every day and so on. I could have never imagined how could I emulate the Spartan life. But the idea got stuck in my subconscious, waiting for me to revisit it.
It took my mind sixteen years to revisit that idea. I had some life changing experiences, obnoxious and enlightened hippie style, and decided to change the way I lived. Leave everything behind and actually follow a Spartan lifestyle within the modern life spectrum.
The meaning of a Spartan life
It's pretty easy to define what this is about, the hard part is actually being comfortable following it, to actually want and like to live like that. This lifestyle is not for everyone, sometimes I wonder if it is for me, because at some points in my life I've questioned myself if I truly should be living like this, especially due to the fact that there are moments where my selfish, narcissistic, hedonist inner self comes out and I give in to him, letting myself fall into a tornado of excess, liberation and shameful behaviour.
To actually define the Spartan life I'll just give you some bullet points from the top of my mind. These points may not be as accurate as Greek historians would like them to be, but to be honest, I tweaked this lifestyle to my own way of thinking about life, mindset about how things should work, and most importantly, I modified them so I'm completely comfortable with them, especially since we live in a technology driven, globally motorized world.
Education
Learning never ends. We gotta keep moving, we have to keep educating the mind. There's something you can learn from everyone, something you can learn on your daily basis. To never stop improving your mind in the knowledge field, to try and keep getting wiser as days go by. It is important to not lose that thirst of knowledge, to not forget about that childhood curiosity we used to have, to keep in mind that, he who doesn't keep going forward, is already going backward.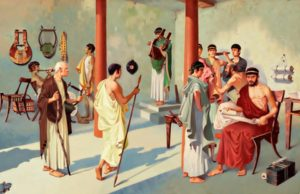 Exercise and Fitness
This one comes naturally for me. Since I have memory, sports have been a part of my life. All I had to do was to take fitness seriously - which began pretty much at the same time my healthy eating came in the picture. I used to exercise and practice sports to win, to be the best at something, but never to be healthy and I never trained with health in my mind, only with victory and glory. Now I have both sides in my mind. Believe me, it works. I've never been fitter, I'm probably at the peak of my fit status and I'm thirty one years old.
Minimalism
To actually own what you need, not what you want. Most of us grew up in a capitalist economy, consumerism based society where he who has the most possessions, has the most value; where she who buys more things, is more successful; where the one who can waste more money, get the most useless status-giving stuff, is envied by everyone around them. I don't remember who said the next phrase - I probably heard it from Will Smith, but its most likely that he stole it from someone wiser: We buy things we don't need, with money we don't have, to impress people we don't care about. To this day and since 2016 I can say that I haven't bought anything I don't truly need. Damn, I even spent 4 years living on and off out of a backpack, where anything that wasn't completely necessary for my daily adventures, was literally a waste of space.
Mentality
You can't achieve anything with only fitness, you need to have the mind for it. The psychology and mindset of a winner is something incredibly hard to achieve, in fact is something that I haven't truly gotten, but I do wake up every day trying to get to that mental state, where there's no room for laziness, no space for the weak minded. A mindset where succumbing to fears, yielding to emotions, running from unsettling situations, and evading trouble is no option. A way of thinking where you can achieve anything if you have the talent and dedicate time, effort and focus, a way of taking life by the horns, where if you have discipline and have a plan, anything is possible. In short words, to trust your own decisions, to trust your own reach, and to know for a fact that you can accomplish it, to never doubt yourself.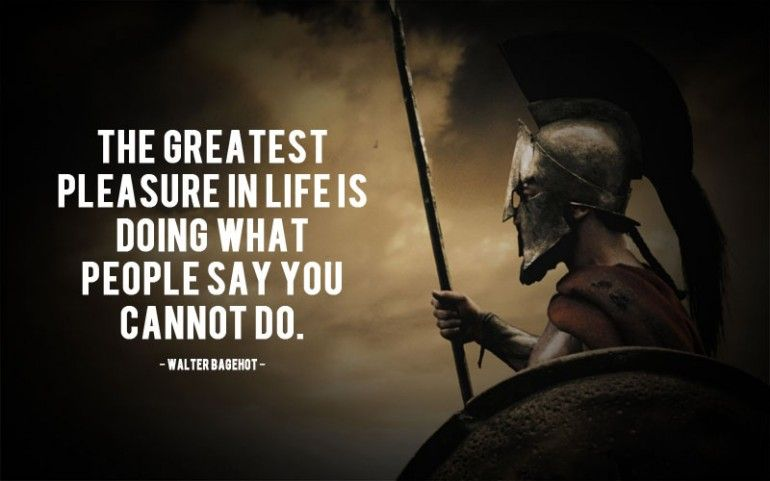 source
Healthy Diet
This one is probably the hardest for me since I'm a food and alcohol hedonist by definition. It was exactly a year and a half ago when, for the first time in my life, I actually started treating my body as my temple, taking care of what I eat, striving to eat less processed, greasy, oily and generally unhealthy food. I don't always succeed but, I do keep in my top of mind to follow the best rule there is for eating healthy: if it comes directly from nature, then it is good for you. I practically left all processed food - with some cheat days from time to time, including heavy amounts of alcohol, but these cheat days do not come very often, and most of the times they are discarded at the door.
Efficient use of time
There's no room for bananas, no space for shananingans. Time is brief, life comes at you in a single stroke and one day you wake up and you are forty eight years old and you realize all those dreams you had, each goal you had for yourself, are now gone, or even worse, unachievable. Time management, making each second count is, to this day, one of the hardest parts of following this lifestyle. We live in a world full of gadgets that save time for us and yet, we never have free time; we go by in a society where time is money, and yet, we waste it in order to escape from all those hours we spend making money. Efficient use of time, probably the most complicated part of having a Spartan life.
Team work
Spartans fought side by side, trusting the man to his right to cover his side with his shield, and at the same time, he himself covering the side of the man to his left, all this while having coordinated attacks, where if one of the men fails to flow as one or he makes a mistake, the whole formation is broken; imagine an army where you are not measured by yourself, but by how strong everyone is, where nobody can be weaker than the man next to him or else, the base of the Spartan battle strategy falters. You have to be the best version of yourself to not fail your brothers, those who fight next to you, and you have to trust them one hundred percent, just as they trust you. Team work at its best.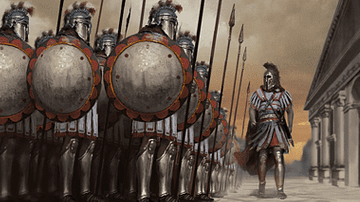 source
No retreat, no surrender
This one is probably my favorite. I actually got this phrase from the Graphic novel by Frank Miller, 300, but the idea is actually one of the pillars of the Spartan success.
In the Spartan mentality, there is no room for cowards, quitters, losers or rejects. If you begin something, you finish it, no matter what it takes, disregarding all the negative effects it may have, not worrying about what people may think. If there is conflict, you never avoid it and yet, you never look for it, but sure as hell you will never run from a fight.
The Spartan mindset
Now, I'm not perfect, I am a flawed man and sometimes I'm as bad as they come, but the key here is striving, every day to be the best version of yourself. You don't have to follow the Spartan lifestyle to become a better version of yourself, this is what works for me, but there are hundreds of ways of living up to your own standards. Not everyone's goals and dreams are the same, we all don't have the same priorities and definitely not a single one of us is the same as the one next door, we all have strengths and weaknesses. You do what fits you, just make sure you are comfortable living by it, doing everything it takes to be true to it, and to be true to yourself. For me, I can narrow it down to one single phrase: to live a life with honor in everything I do, think and say.
---
---