Peace be upon you, and Allah's mercy and blessings
Meet me again on the blog steemit already a few days did not post a post on steemit
On this night I want to post the state of the sky on a Saturday night. On Saturday nights most people go out for a walk, especially teenagers who go out on Saturday nights. Teenagers on Saturday nights usually walk with women who are not Muslims.
This is a photo of the sky that I took at 8 pm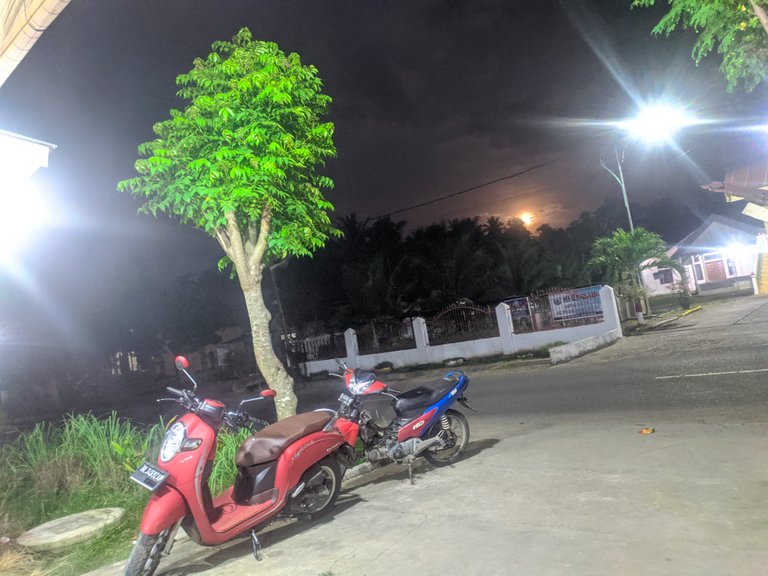 The problem of teenagers coming out tonight is none of my business, it's their own business. Maybe sometimes his parents just give permission to get out.
That is all from me, thank you for stopping by my blog and sorry for the many shortcomings contained in writing this blog.
thank you and don't forget to be happy
signed
@alghifari14