In the continuation of the previous post, i was to explain why this place that today is one of the most well-known and beautiful works by modernist architect Antoni Gaudí has ​​not become a condominium of luxury houses, the result of a major real estate project, commissioned from the artist by businessman Eusebi Güell.
The project foresaw the construction of a small garden city with a total of 40 houses in the middle of nature, thus creating a kind of bucolic retreat only accessible to a very restricted group of people with enormous financial capacities, but the interest in the project was almost null and only two houses were built, one of which was inhabited by Gaudí himself, today being the Casa Gaudí Museum.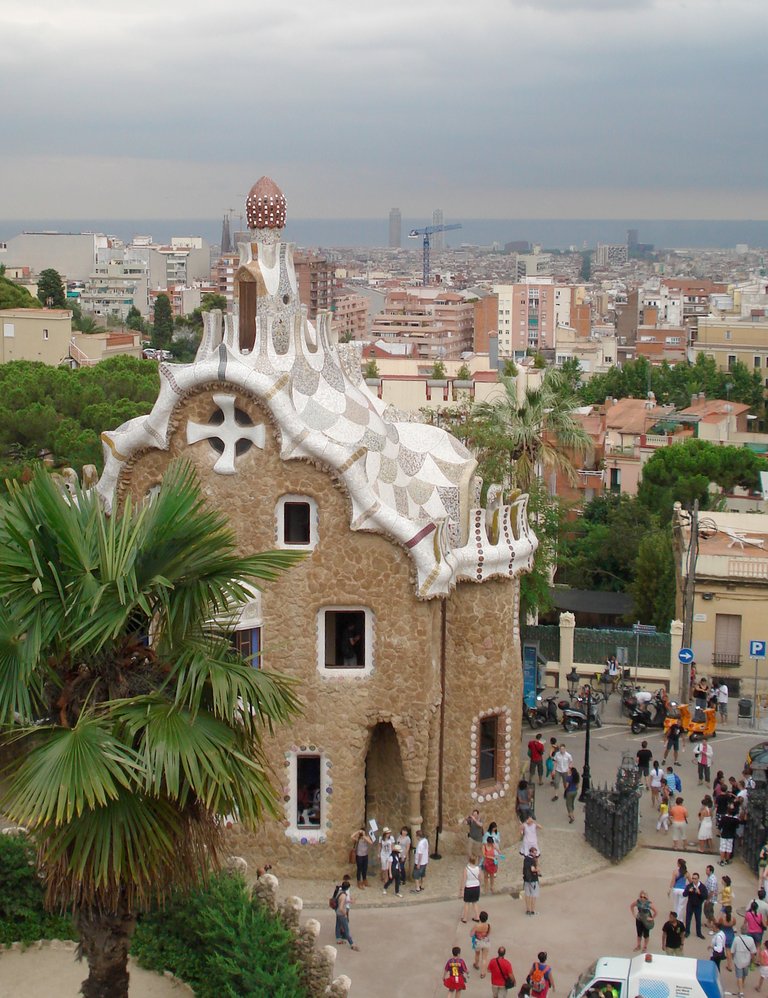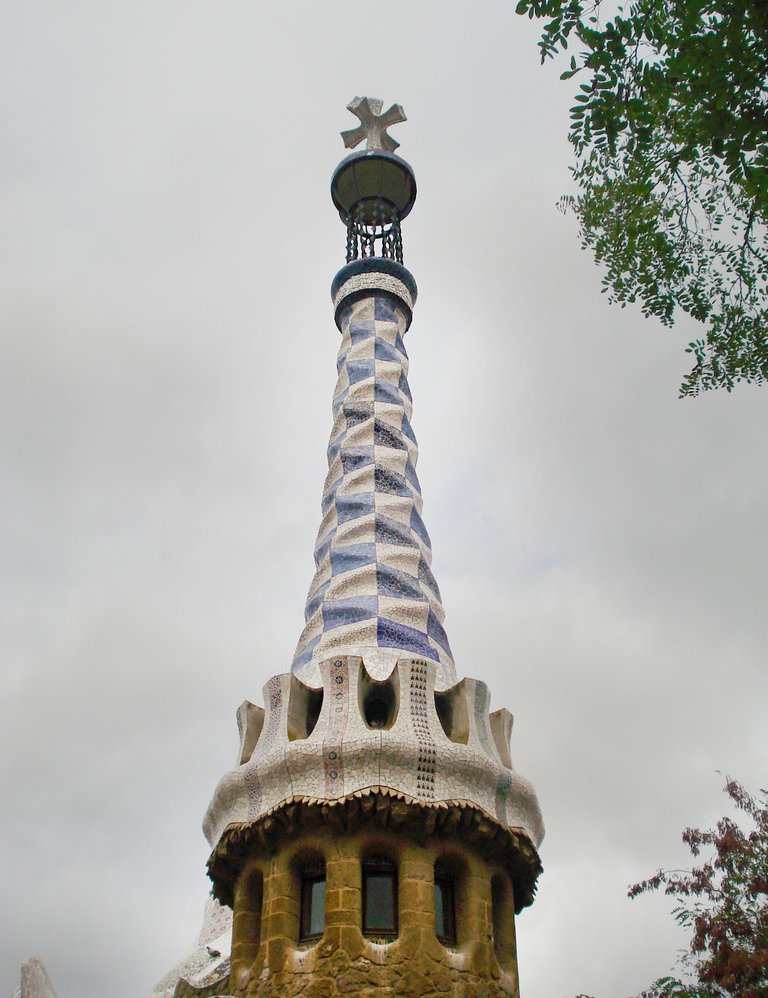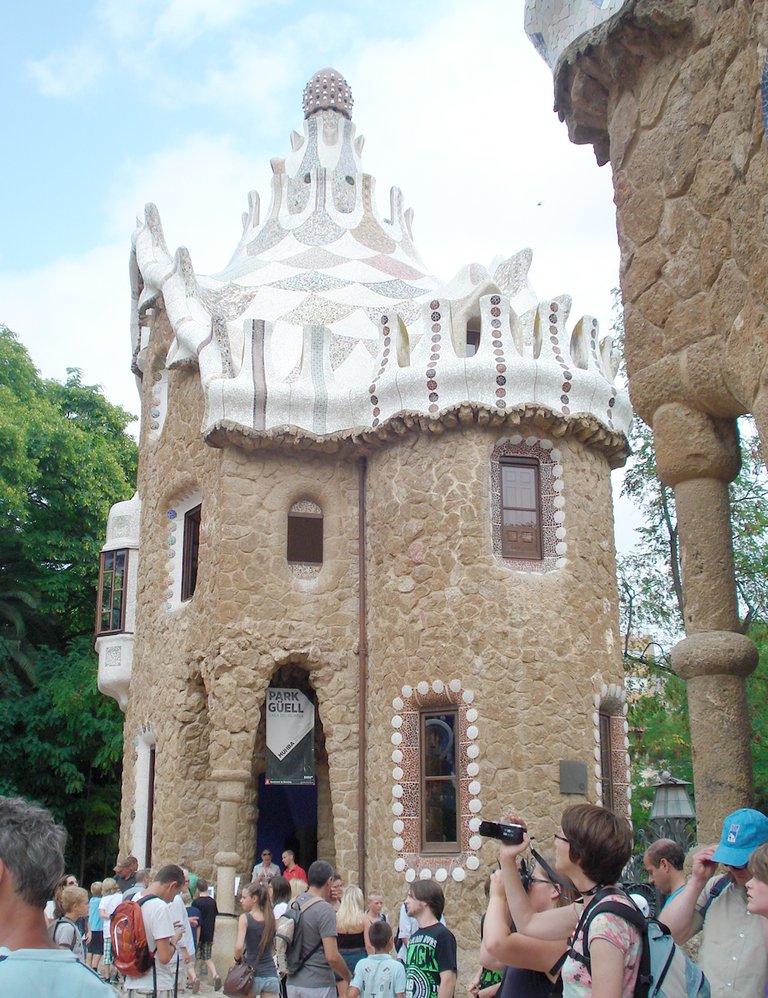 After the initial project failed, and after the land was sold to the city of Barcelona by the heirs of the businessman in 1914, it was converted into a new park for the city and the space was declared a World Heritage Site by UNESCO in 1984 , with only 2 houses and common areas, including the two pavilions at the entrance to the park, the staircase and its emblematic salamander, the hypostyle room that supports the central square, framed by a huge snake-shaped bench.
All the paths that run through the park were completed as well as the chapel project, at the highest point in the park, gave way to the Turó de les Tres Creus (calvary of the three crosses).
The main entrance door to the park is located between a brick wall decorated with mosaics, and once inside we can find on the left and right side 2 pavilions whose creation was inspired by the tale of "Hansel and Gretel" in which the pavilion on the left it would be the children's home, Hansel and Gretel, now occupied by a bookstore and souvenir shop, and the one on the right, crowned by a decoration reminiscent of a poisonous mushroom, would be the witch's house.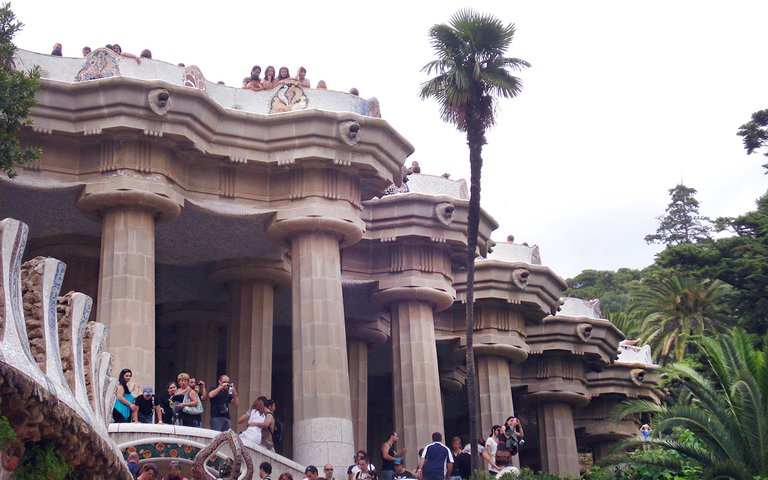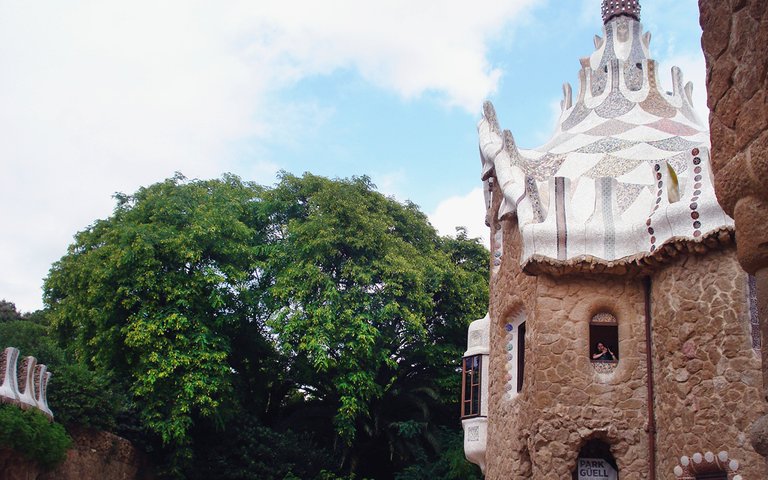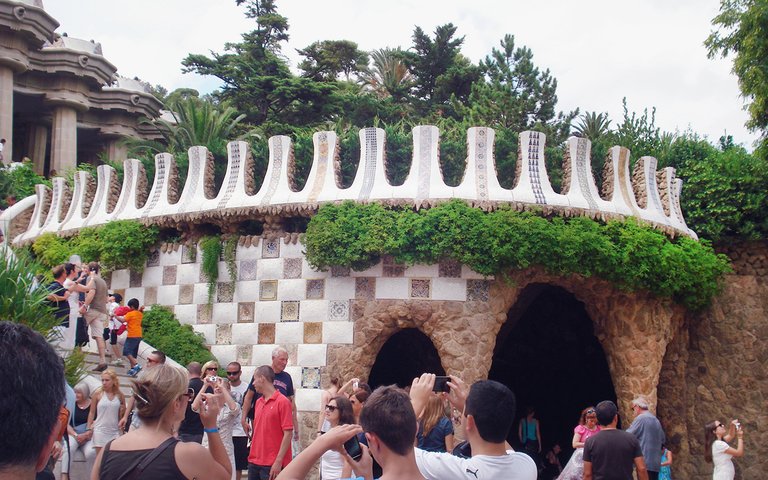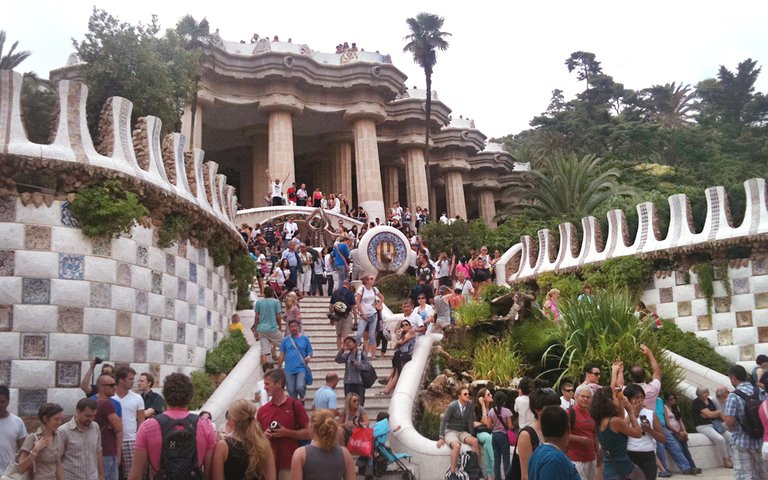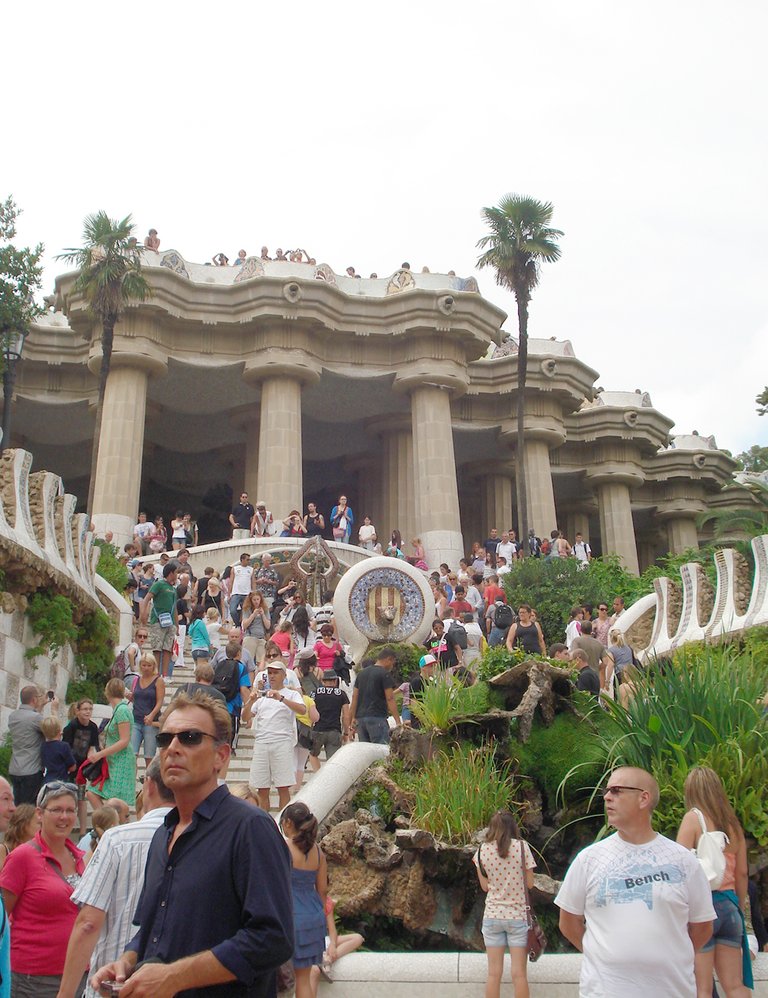 The central staircase is divided into two parts, where there are three fountains with sculptural groups, the last fountain being one that has one of the most well-known icons in Barcelona, ​​the famous multicolored salamander, covered with fragments of enamelled ceramics, being even one of the marks of Gaudí.
Along the various paths that cross the park, and to overcome the unevenness of the terrain, Gaudí created a system of bridges and viaducts supported by twisted columns, designed to support the passage of carriages, and it is when crossing these viaducts towards the most high of the park that we feel inside a big wave in a sea of ​​stones.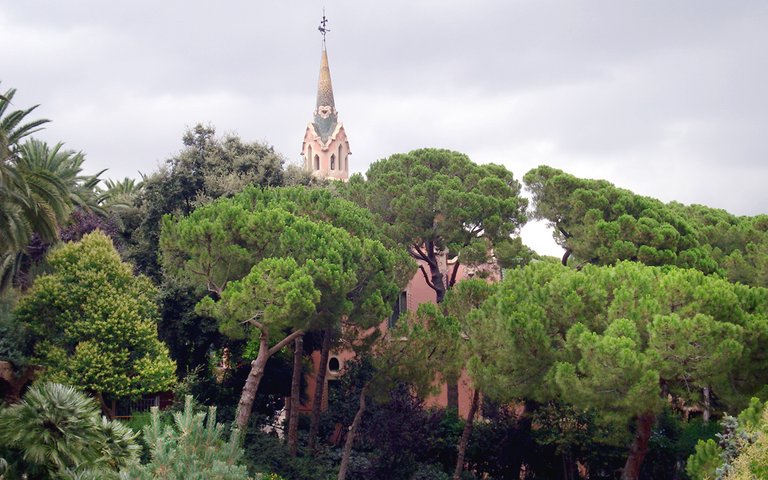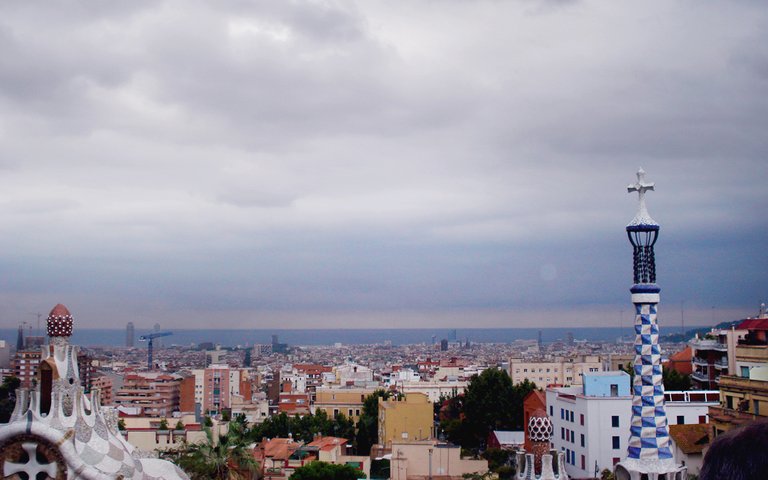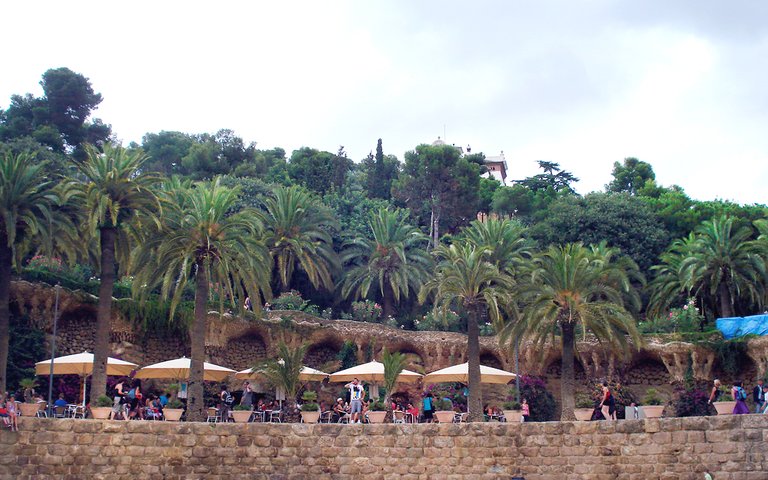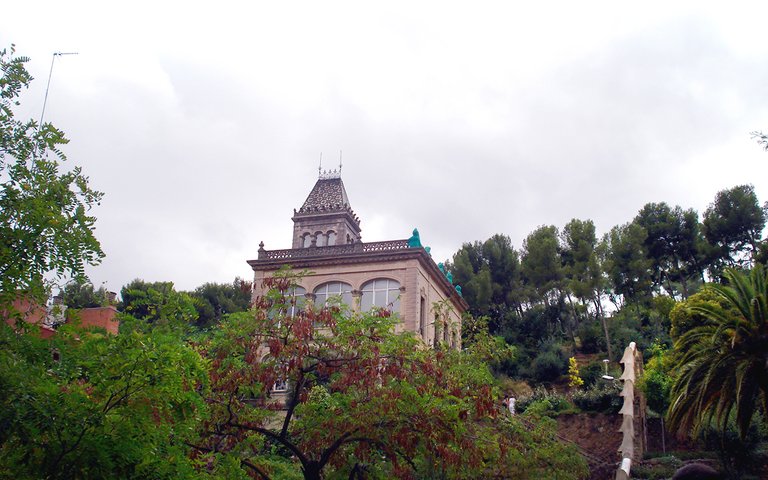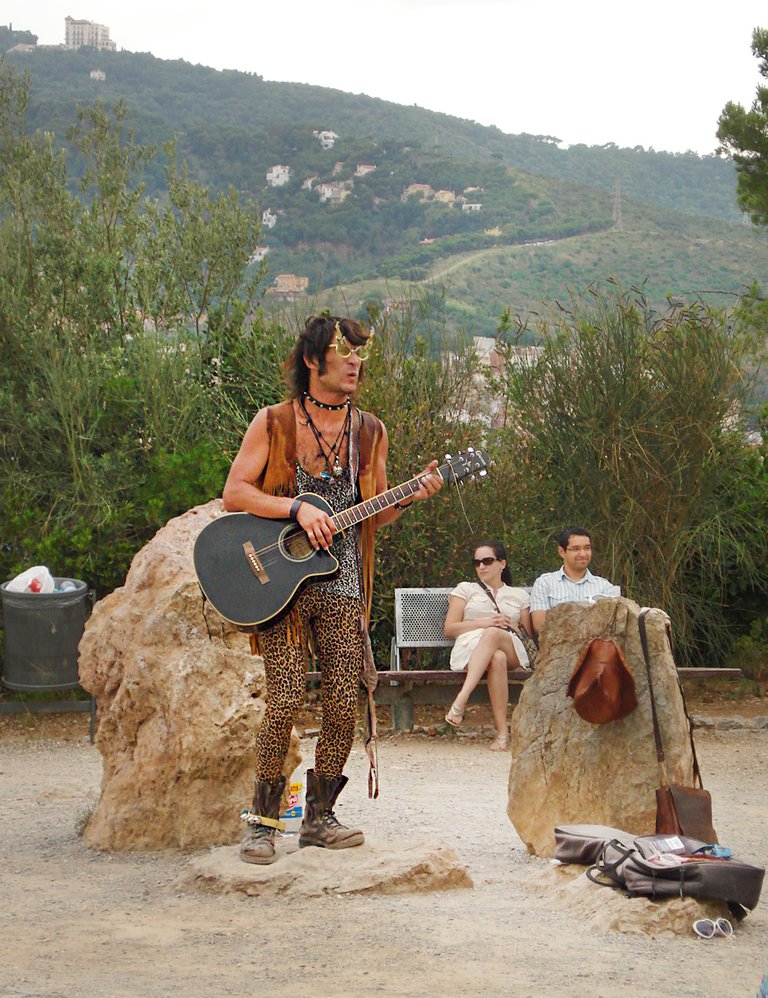 Once at the top, the view of the city of Barcelona makes us feel small.
As in so many other trips, especially those in which the records left something to be desired, I intend one day to return to remember and record in detail all those places that fail me in this approach.
That´s all for today :)

See you soon
Thank you for watching :)
All images are my property | Images © 2020 @aleister