---
English
---
Identifying various types of insects is a new thing that is exciting for me. Every time I find an insect object, I will try to find data on the internet. Sometimes it can take up to an hour, because when you match the image you have on google image search, what comes out is another insect image. But even so, I still enjoy it.
Indonesia
---
Mengenali berbagai jenis serangga adalah suatu hal baru yang mengasyikkan bagi saya. Setiap menemukan objek serangga, saya akan berusaha mencari datanya di internet. Terkadang itu membutuhkan waktu hingga sejam, karena ketika mencocokkan gambar yang kau miliki di penelusuran gambar google, yang keluar malah gambar serangga yang lain. Tapi walau demikian, tetap saja saya menikmatinya.
---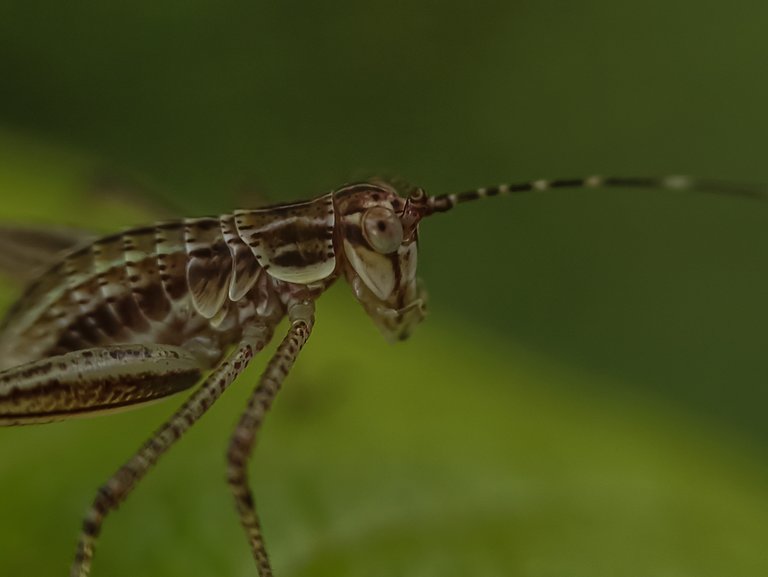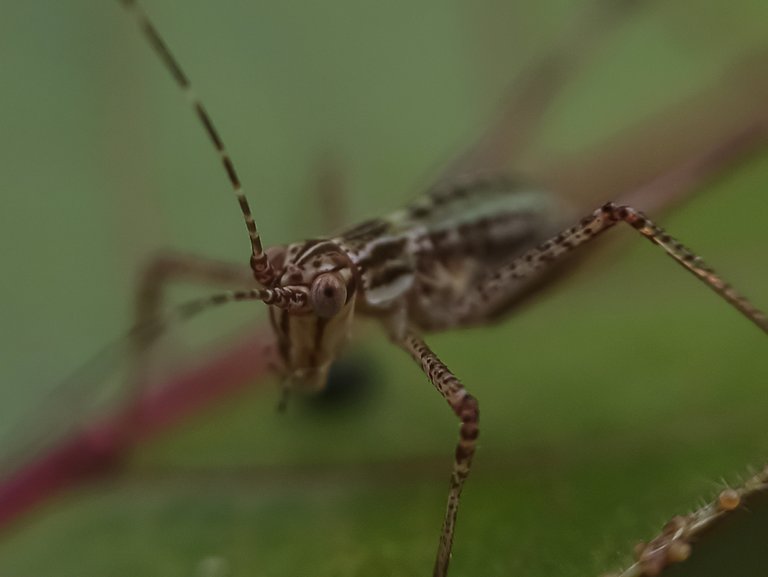 ---
---
By the way, today I want to show you the pictures of a cave cricket that I took some time ago. This insect has the scientific name Raphiophoridae. In the local language of the Acehnese people, it is commonly known as daruet canggang. Daruet means grasshopper in English, while canggang means long legs or tall legs. I thought that's the brief information about it that I can convey.
---
Ngomong-ngomong, hari ini saya mau menperlihatkan gambar-gambar tentang seekor jangkrik gua yang saya ambil beberapa waktu yang lalu. Serangga ini memiliki nama ilmiah Raphiophoridae. Dalam bahasa lokal masyarakat Aceh, dia biasa dikenal daruet canggang. Daruet berarti belalang, sedangkang canggang memiliki arti kaki panjang atau kaki jangkung. Saya pikir, itu informasi singkat tentangnya yang bisa saya sampaikan.
---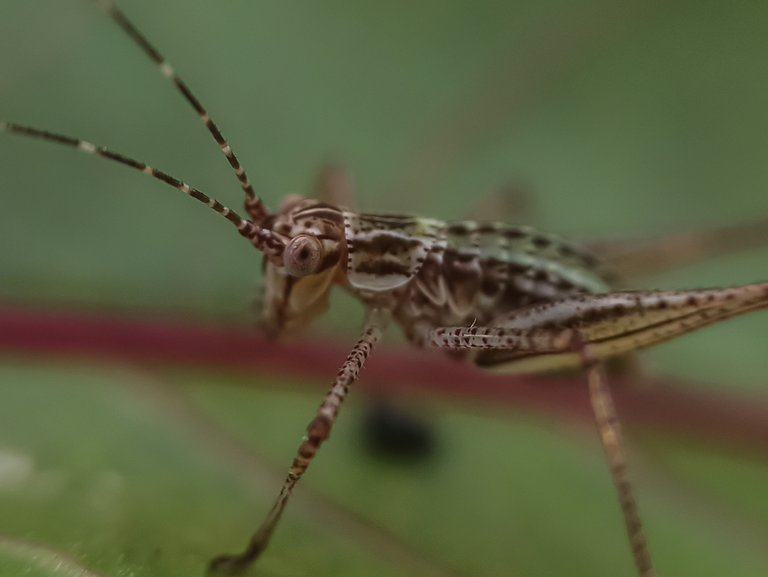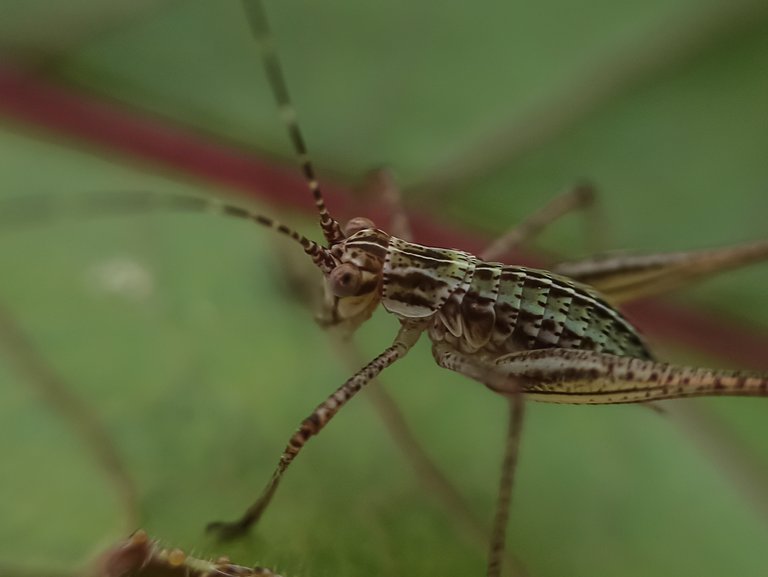 | Camera | Xiaomi Redmi Note 8 Pro + Macro lens |
| --- | --- |
| Category | Macrophotography |
| Processed | Adobe Lightroom |
| - | - |
Thank you for stopping by