An assortment of Steem related topics for you to skim and respond to if you see fit - Account claims, Splinterlands, SMT / SE / Steempress, Price, Engagement.......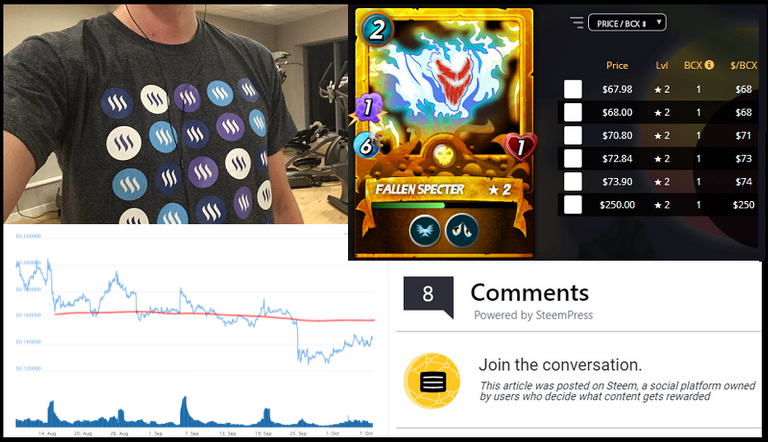 ---
Account Claims
Earlier today I was asked by a user to find out how many free/instant accounts they had created over the past couple of months. The answer was 38, putting them in the top 20 account creators via claimed account tokens since the 1st September last year. The top 20 are below, along with the number of pending claimed account tokens they have in reserve:
| Creator | Created | Pending |
| --- | --- | --- |
| steem | 26409 | 40402 |
| steemmonsters | 3135 | 3115 |
| dlike | 1749 | 11 |
| steemhunt | 1721 | 28392 |
| fundition | 1259 | 13343 |
| blocktrades | 1097 | 46140 |
| oracle-d | 1040 | 26620 |
| partiko | 530 | 112 |
| steemwallet.born | 403 | 6 |
| trips.teem | 143 | 230 |
| cnstm | 109 | 350 |
| solarwarrior | 62 | 38 |
| threespeak | 57 | 6622 |
| travelfeed | 40 | 900 |
| glory7 | 38 | 168 |
| acidyo | 38 | 4229 |
| steem.leo | 36 | 851 |
| jaydih | 36 | 1522 |
| hiroyamagishi | 35 | 155 |
| crypticat | 31 | 9 |
Looking at the stores, there seem to be plenty of pending_account_claims in reserve. And checking on the total number of account tokens yet to be used to create an account, I think we could easily cope with another bull market or two.
At 17:20 UCT, there are 745,789 pending claimed accounts - plenty?
---
Splinterlands
I suspect that the card market cap has topped out for now.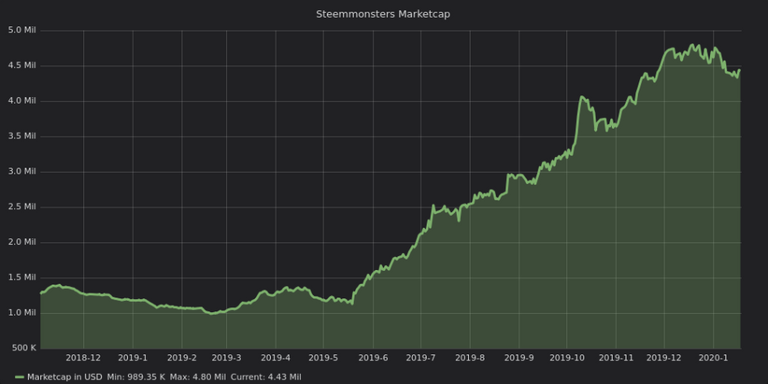 With STEEM bouncing along 11/13 cents for months, I decided to sell some of my least used cards and move the STEEMP /DEC over to Steem Power. I'm not sure if others have been doing the same but with STEEM looking a little brighter and being many multiples away from 'just' a dollar, I see more potential for gains with STEEM over cards. That being said, I'm still holding a couple of fairly strong splinters, and was lucky enough to be rewarded this card at the end of last season.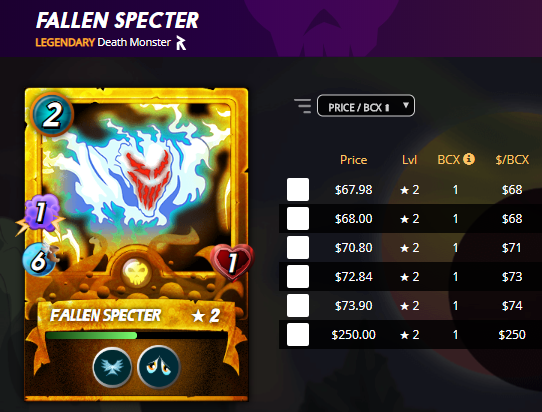 Rightly or wrongly, I sold it right away and was paid in DEC. The DEC was sold for STEEMP, and the STEEMP was withdrawn to my main account and powered up. Just over 300 STEEM (around .13/.14$ at the time), and time will tell if that was wise or not.
---
A week or so ago I noticed a blog on https://stemgeeks.net/ that had been posted with Steempress. It wasn't the most awesome piece of work, but I decided to take a look at the link outside of steemgeeks.net and found the Steempress widget.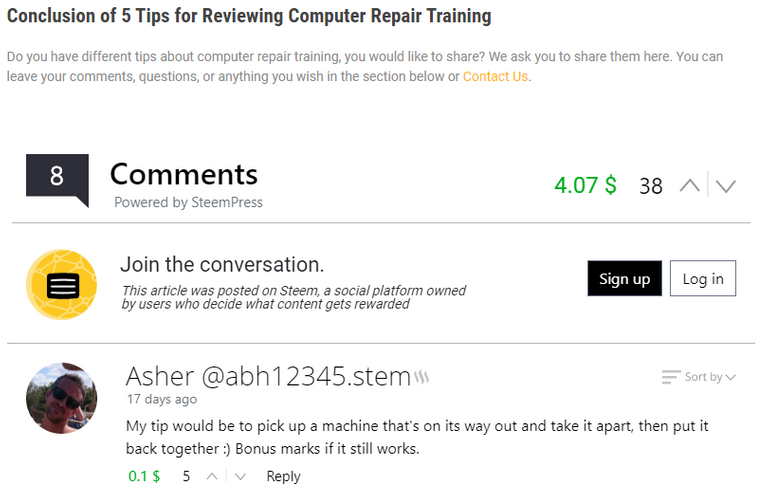 At the time STEM of SE fame was selling for .09 STEEM, and my vote was worth about 35 STEM. I wondered if Steempress had plans to incorporate SE tokens into their widget.....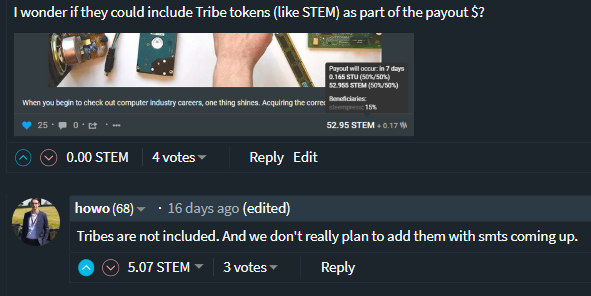 That's that then, and you can be fairly sure that the SMT widget will be for SMT tokens only also. So what comes of the Tribe tokens? I think that the ones issued for content and via curation will need to move, or fear being replaced. DEC, for example, should be fine, but STEM would (and I have been told is) need to switch - then they could be present on the Steempress and SMT widgets, bumping up the total payout.

Steempeak leading the way on this one
---
STEEM Price
Go on then, I'll bite for a bit of discussion over the recent price movement.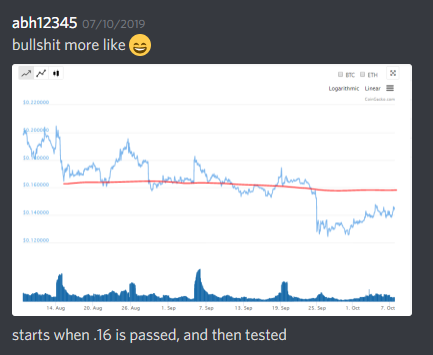 I'm happy playing the long game and not too concerned over short-term swings as I'm not trading at all right now. It is however, nice to see a jump in price, especially when you've been selling your body SE tokens and cards, and buying STEEM with fiat.
The chart on the first image in this section, using my expert price analysis technique of drawing a line across a previous longtime average, gave a price that I thought would been to be surpassed for the turnaround to commence. 16 cents was the number I've been looking out for, and the break/test yesterday was nice to see.
Of course, STEEM could well slam through 16 cents in the next half hour and serve me some humble pie (I'll be buying more though if it does).
---
And finally, Engagement
If you haven't seen, @misterengagement is back, and can be summoned by those holding 1000 ENGAGE in their SE wallet. At present, 50 ENGAGE can be rewarded to the writer of hopefully the most engaging comment on a particular post. Along with the tokens will come a vote from Mr E, and if I have enough VP (80%), a vote from myself.
In addition to that, #OCD (as per the comment on this post) will be looking to reward the original commentator and the comment curator, if the comments are up to scratch.
At present, their are no restrictions to the amount of times you can call @misterengagement each day, and so I ask that https://steemworld.org/@misterengagement is kept an eye by everyone issuing the tokens. 50 ENGAGE is a 50% vote and so 20 50% votes each day in total, by everyone would be ideal.
It would be awesome if (using https://www.steemrewarding.com/ as it votes comments) we got a couple of people trailing @misterengagement's vote, but that is not going to happen unless the account is voting on top notch comments - not one liners 8 comments down a thread.
Anyway, please issue the ENGAGE!
---
Got any Steem gossip / news for me?
Cheers
Asher