It was sunny day but I got to get back to the sea to find something worth a shot. Talking about the sea, we also talk about the fishermen whose routine is acknowledged as the source of their life. Some just get off the shore and some were on the way home. In this matter, I would like to show you some pictures of the fishermen instead of the story about their struggle in the ocean as I don't know much about the fishing stuff.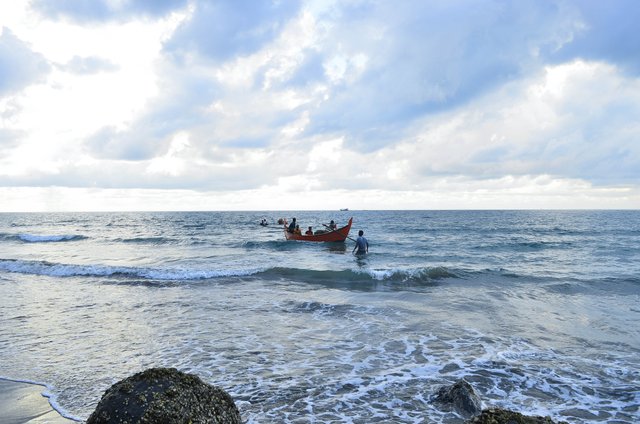 A man is approaching the boat. I assume, he is going to pull up the boat to the shore.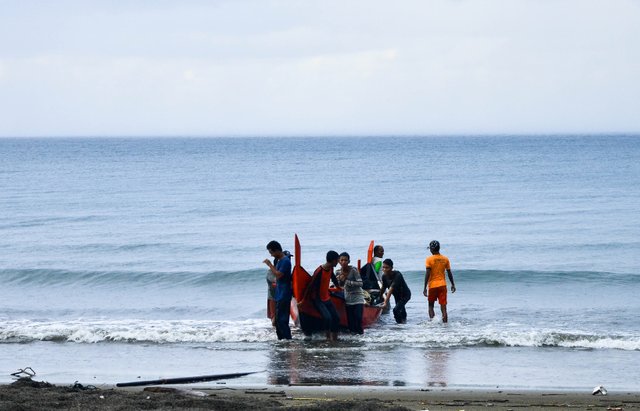 Their folks help the boat up to the ground. Some pull from behind.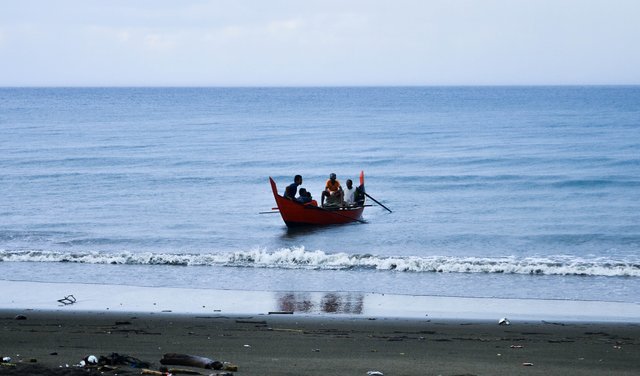 They get closer to the shore, and it is seen they are discussing something before the boat touched the ground.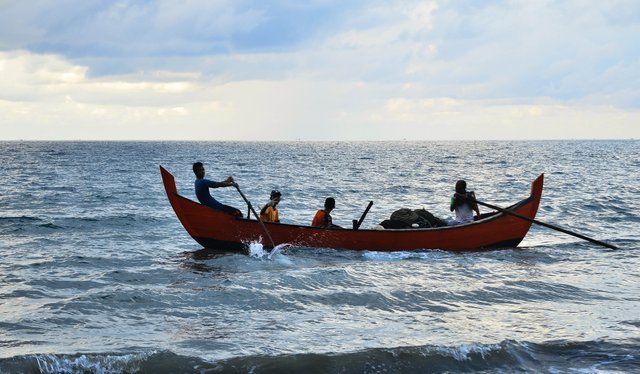 Two men are rowing home but they noticed me and make a peace symbol for the shot.
| Camera | Nikon D7000 |
| --- | --- |
| Category | People Photography |
| Location | Ujung Blang Beach, Lhokseumawe, Aceh-Indonesia |
| Lens | VR II |