Hello friends
Hope you all are doing Well!!
Today I have made an art using oil pastel colours. The evening landscape near the lake . The cold breeze near the lake gives so much pleasure to the soul and mind. I have just tried to illustrate how evenings bring soothing effect to our lives.
Hope you all will like it!!
The Gleamy Night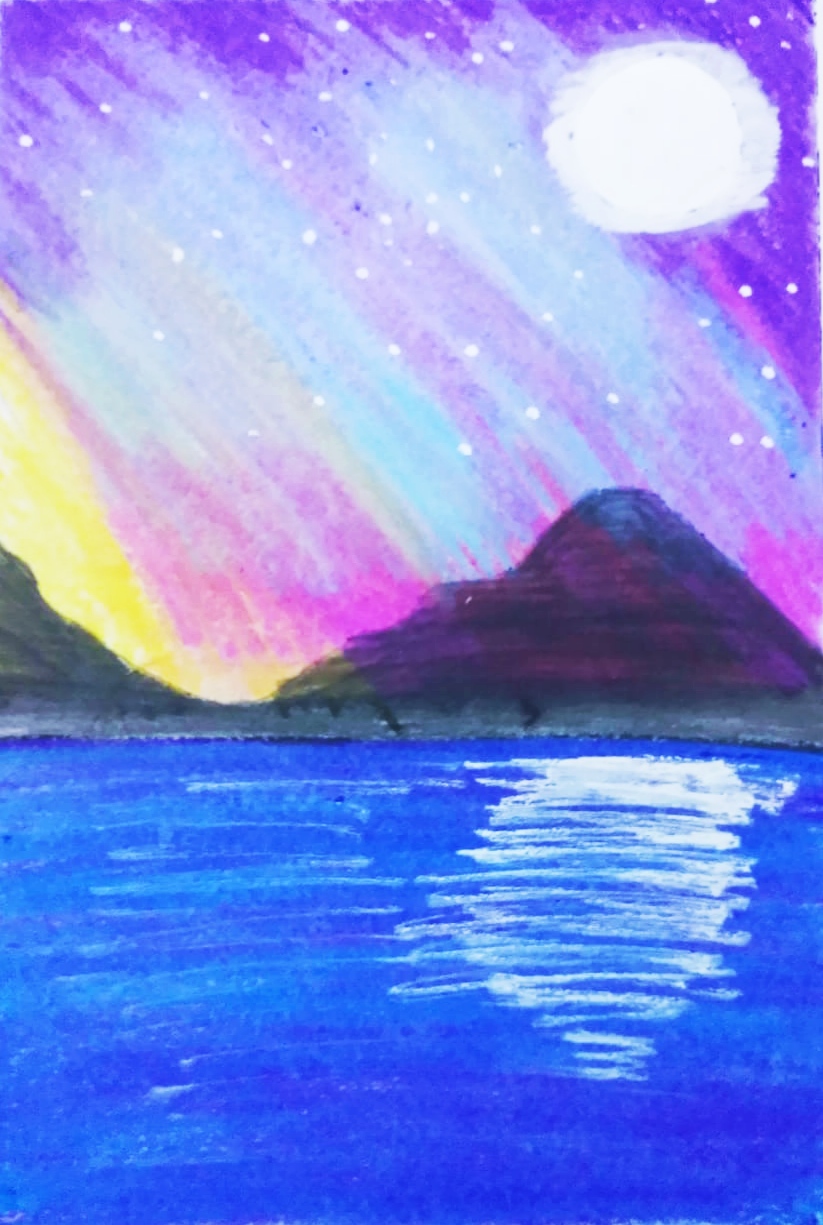 ---
Here is the process.
Firstly placed the sheet on table using masking tape and made a circle.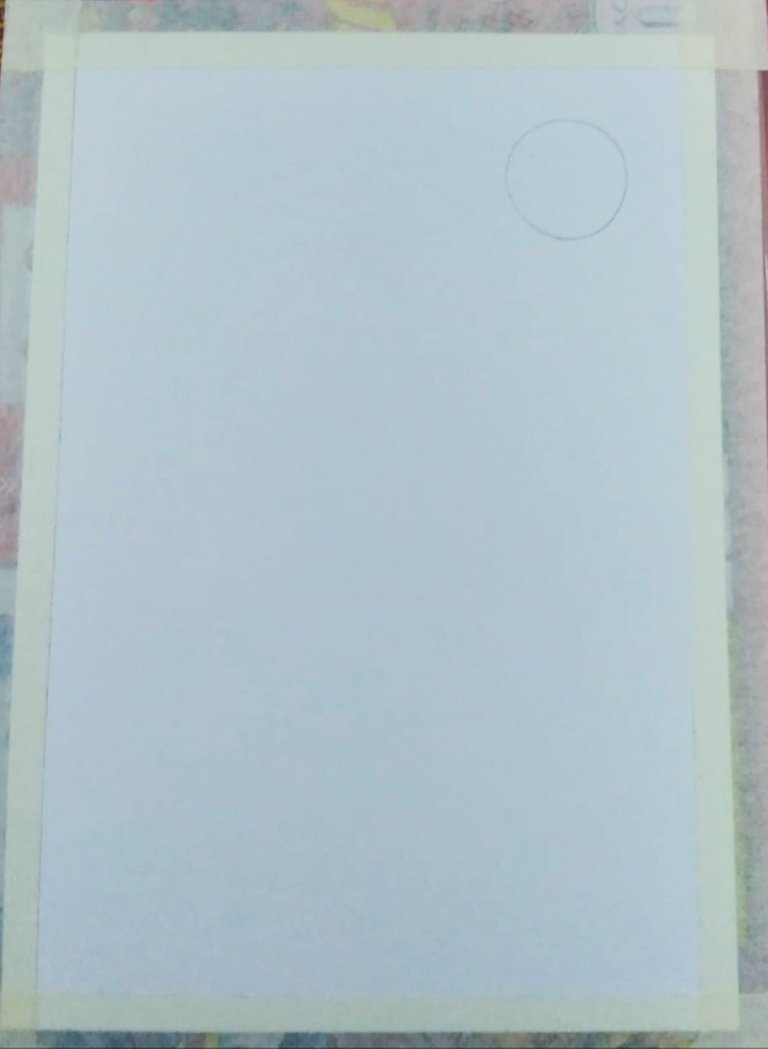 Then shaded the sky with different shades.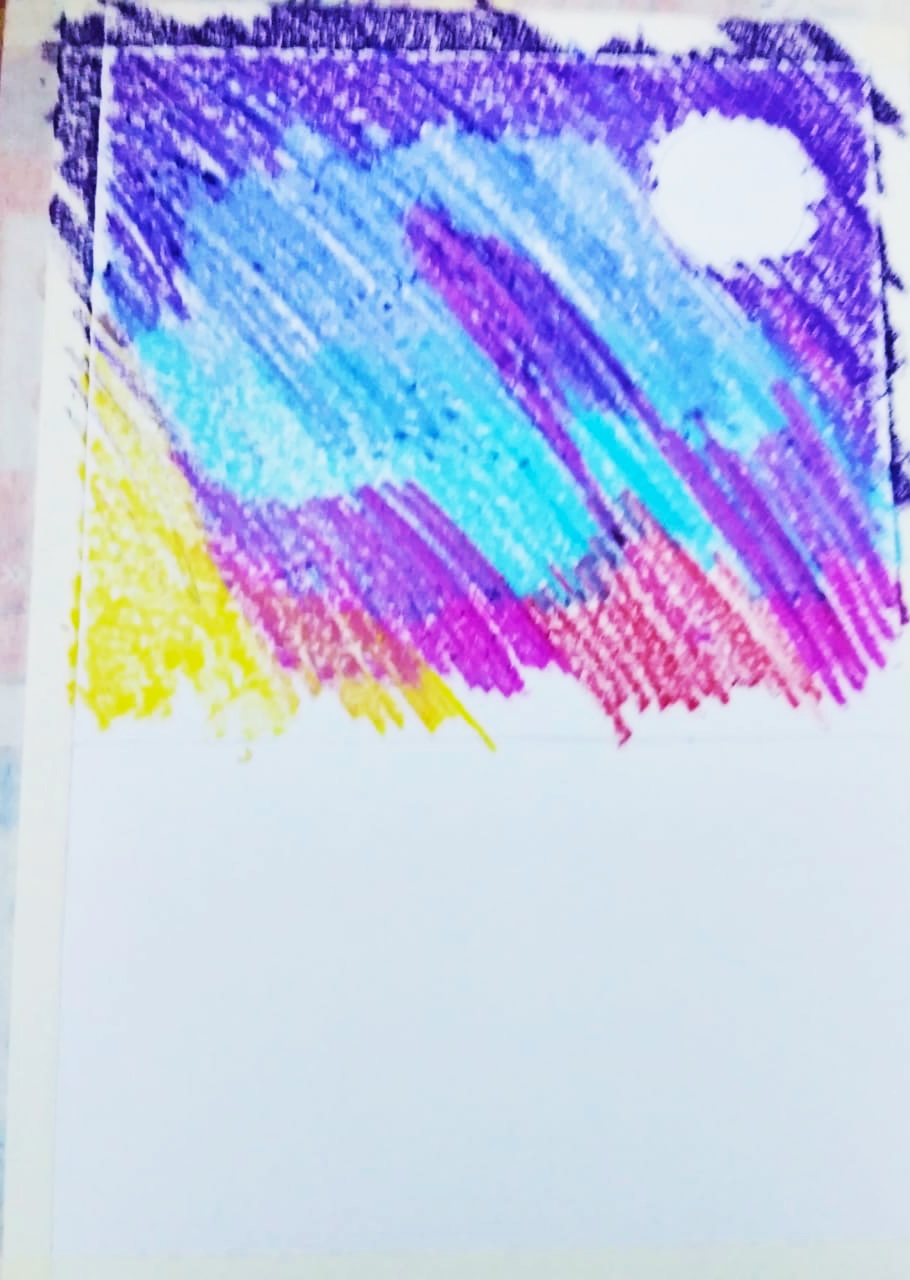 Followed by which, I merged the background using tissue paper.
Also, I made the hills using pencil.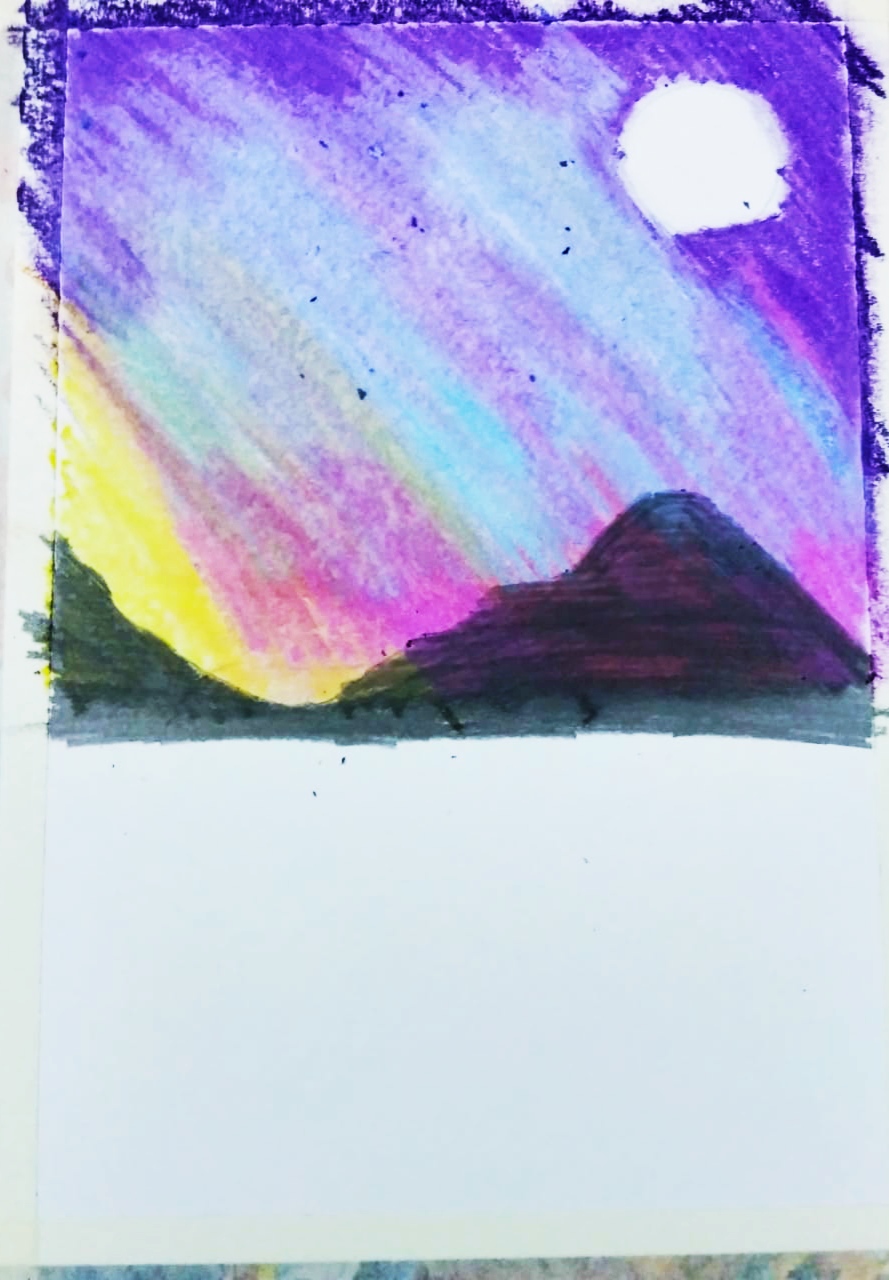 Now shaded the lake.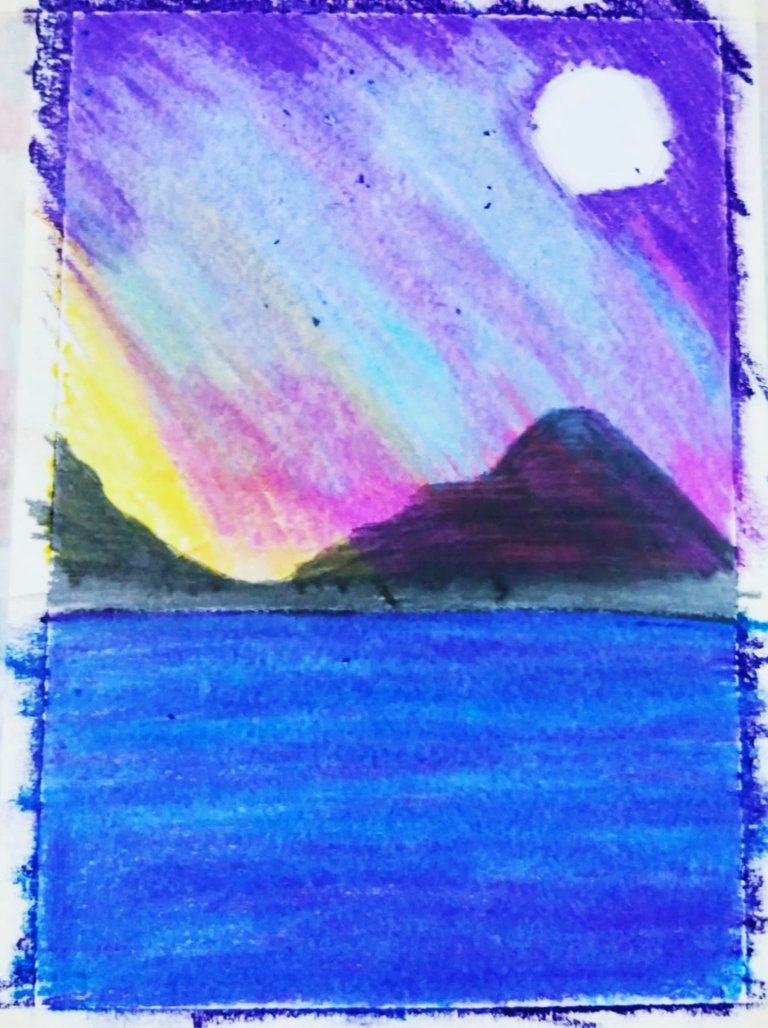 The final touch , given the shadow effect of the moon in the lake and made the stars using white poster color.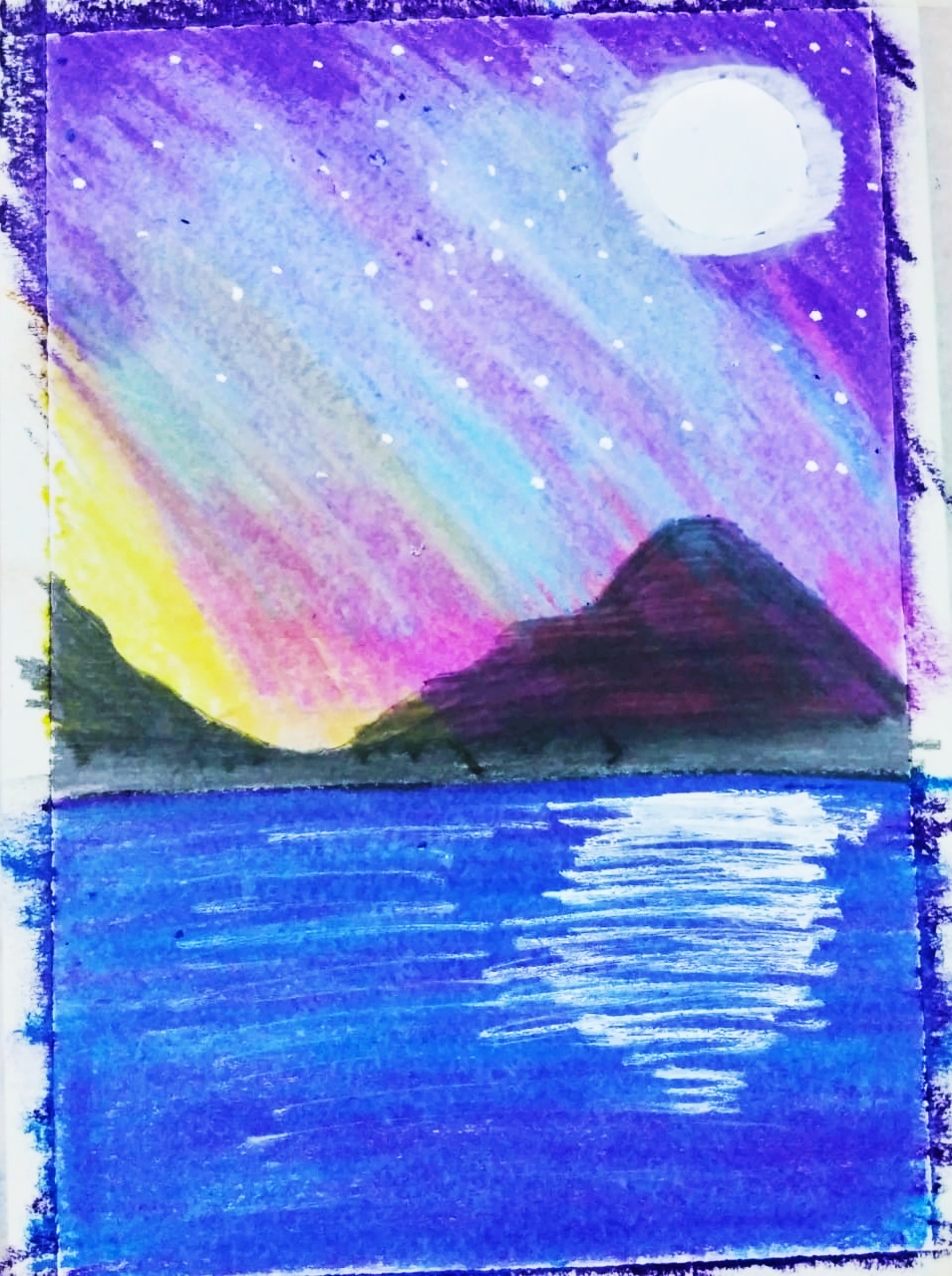 Heres my final art.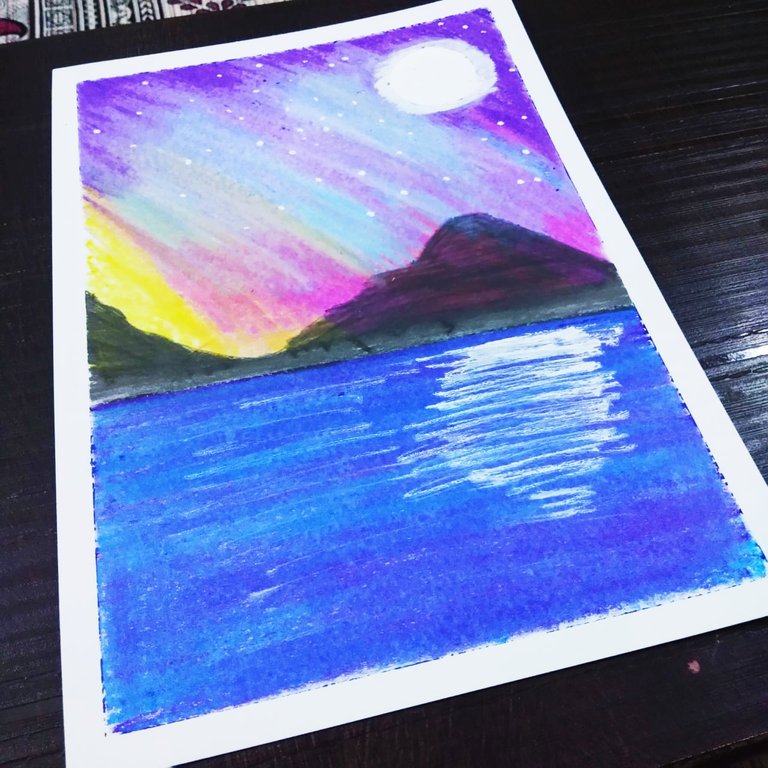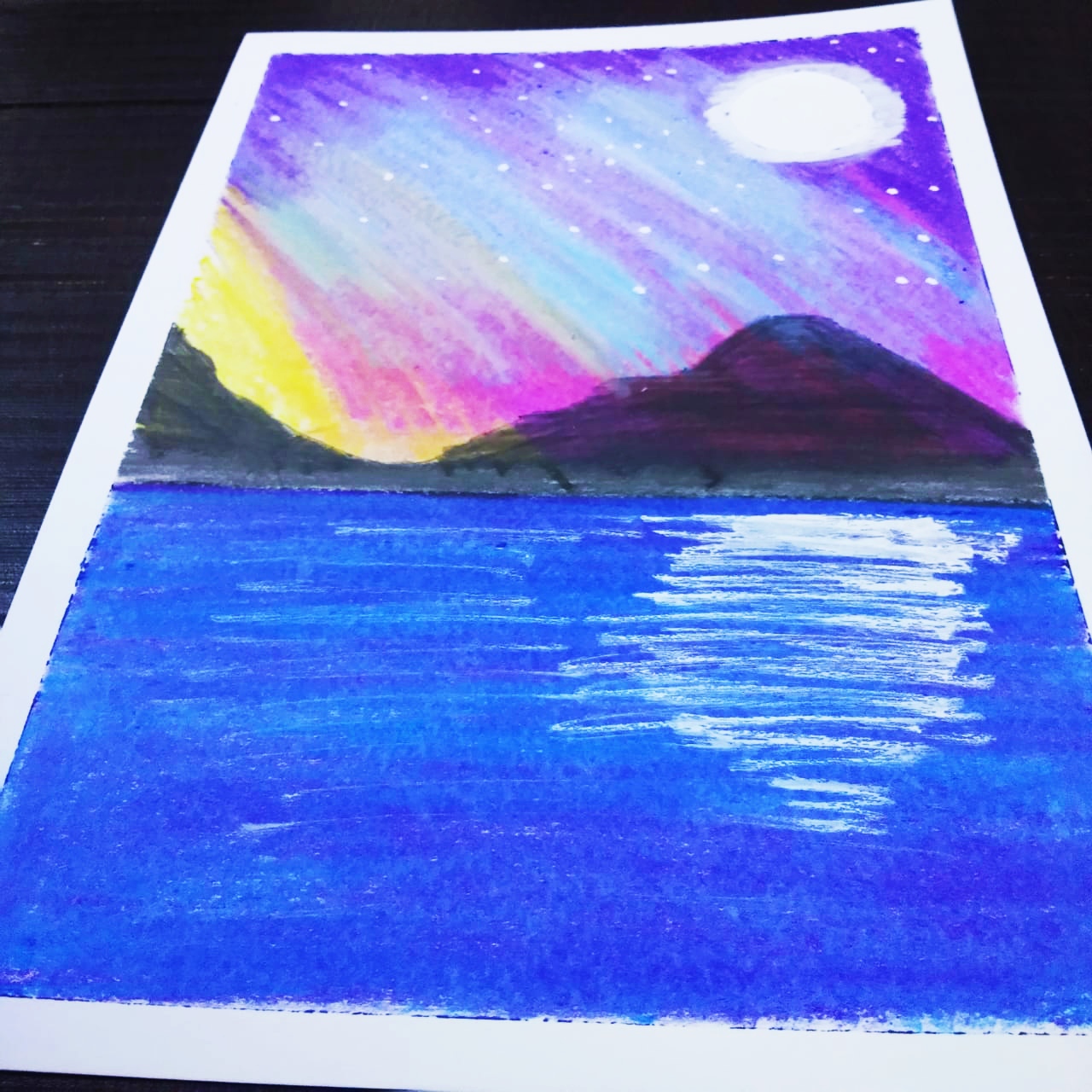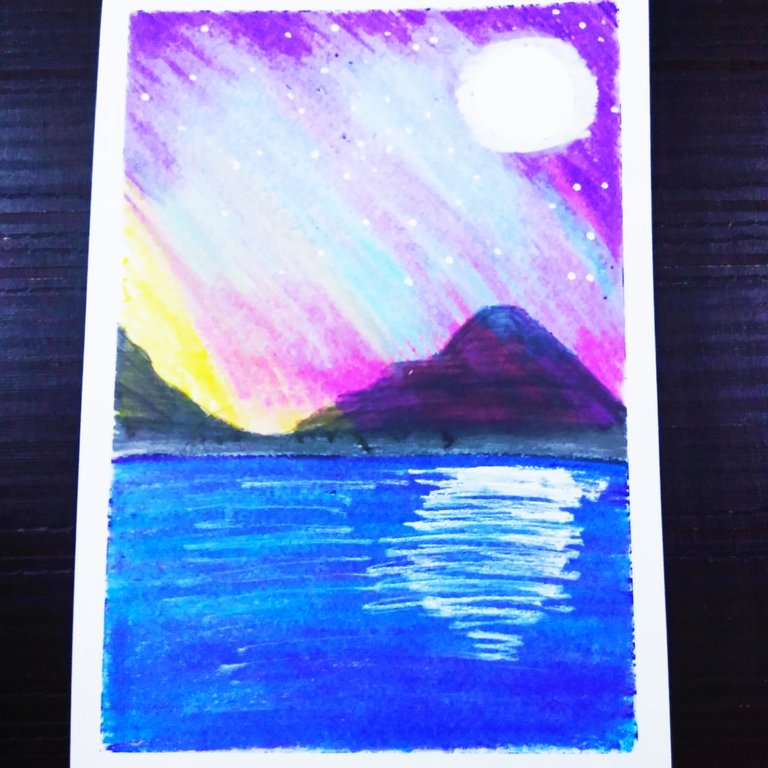 Material used
Poster colors
8b Pencil
Oil pastel colors
Thank You!!
Please have a look at some of my most loved posts :
https://hive.blog/hive-174301/@questcrypto/beautiful-light-house-portrait-artwork-by-jojo
https://hive.blog/hive-174301/@questcrypto/lemons-portrait-artwork-by-jojo
https://hive.blog/hive-174301/@questcrypto/trippy-art-poster-colour-at-its-best-artwork-by-jojo
https://hive.blog/hive-174301/@questcrypto/the-beautiful-landscape-nature-art-artwork-by-jojo
https://hive.blog/hive-174301/@questcrypto/girl-on-the-moon-sketch-for-sketchbook-artwork-by-jojo